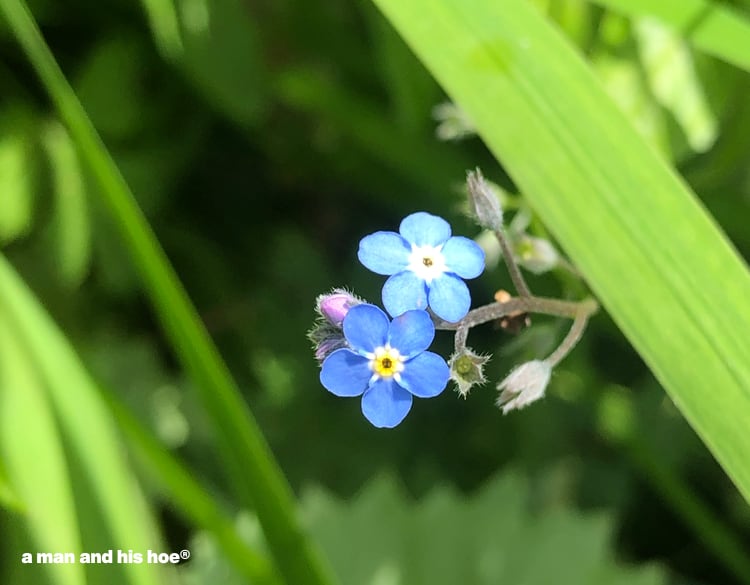 We are well into summer, though we've yet to feel much warmth. It's still chilly at night, and it's only on sunny days that it feels warm.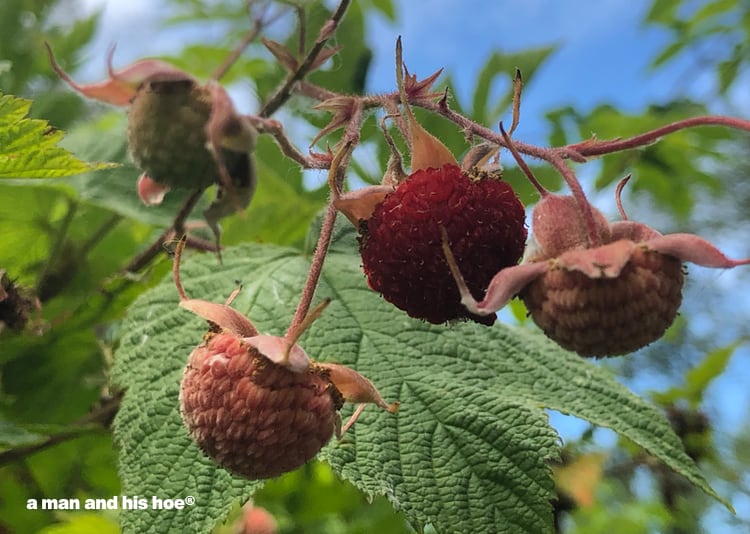 It's been warm enough for at least one thimble berry to ripen. A few more weeks and we'll be gorging on these delicate morsels.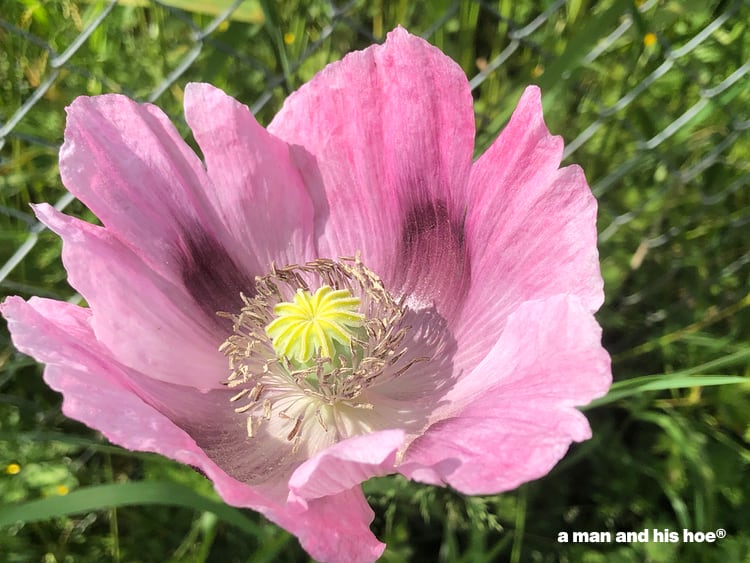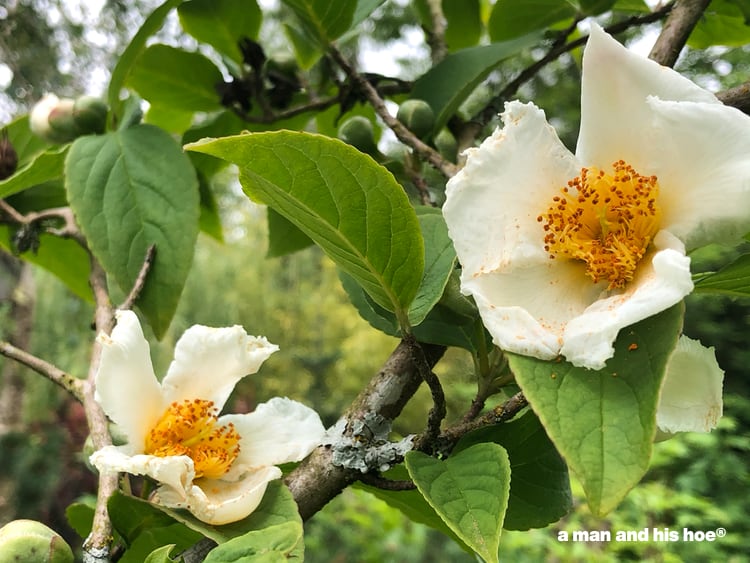 Each flower has its own strategy to get a bee to pay a visit. Some flowers put out sprays of small flowers making bees flirt from flower to flower, spending a second at each.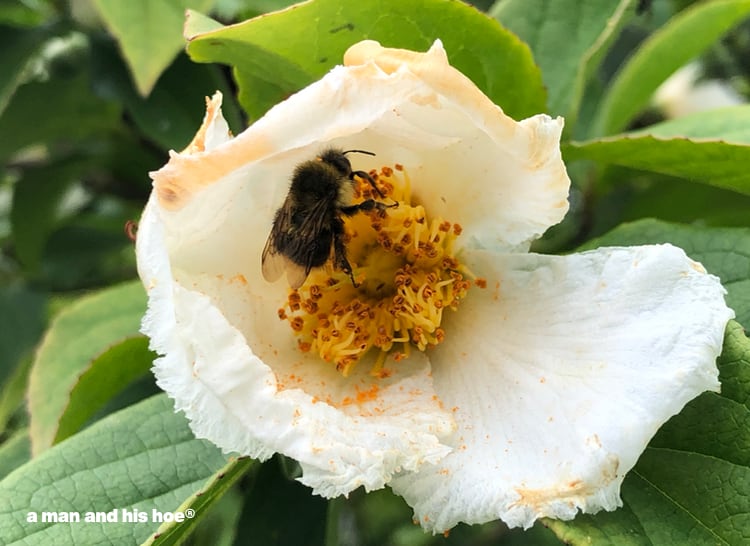 I watched the bees on the Japanese Stewartia. The Stewartia strategy is to put on a feast and get the bees to spend a long time in each flower. How much more can that bee eat and gather? I wondered as I watched the bee bury deep into the heart of the Stewartia.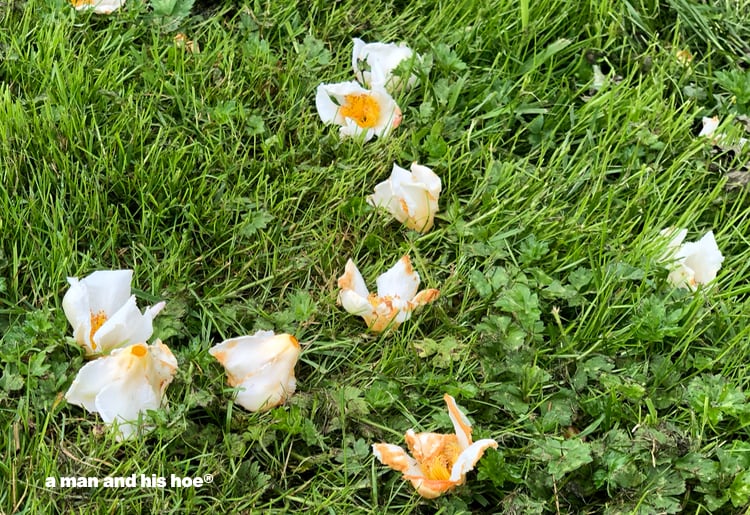 To love flowers is to have a broken heart. Most of them last for such a short time.