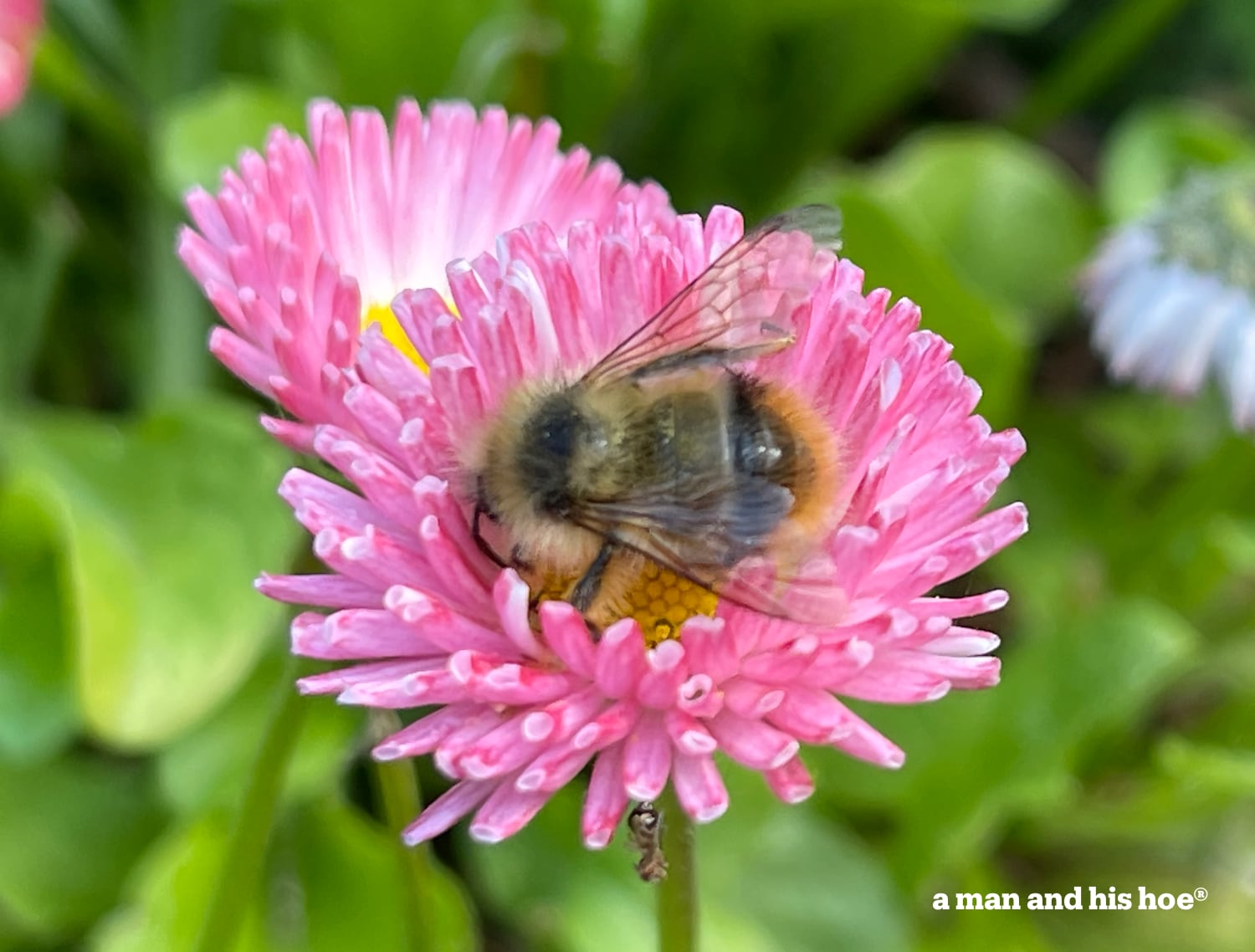 After the solstice the sun appears. Warmth finally fills the Skagit Valley and bees are everywhere, at least in my little neck of the woods.
I planted English Daisies this year. I read that they are also called lawn daisies because they can establish themselves in lawns. Go at it English Daisies. Cover as much of the lawn as possible. I'd rather look out over a carpet of red, pink, and white flowers than green lawn. The bees would prefer English Daisies to grass too.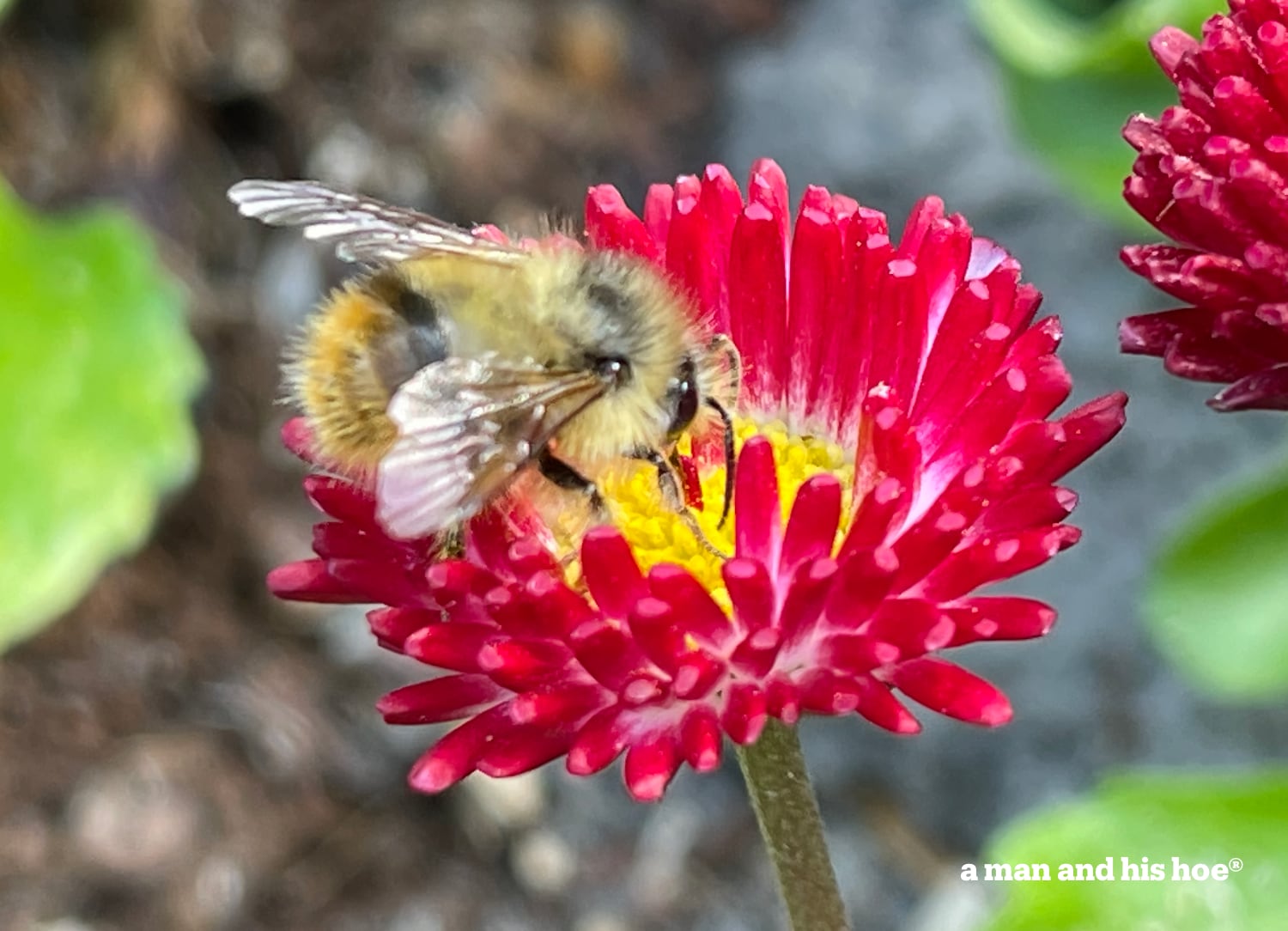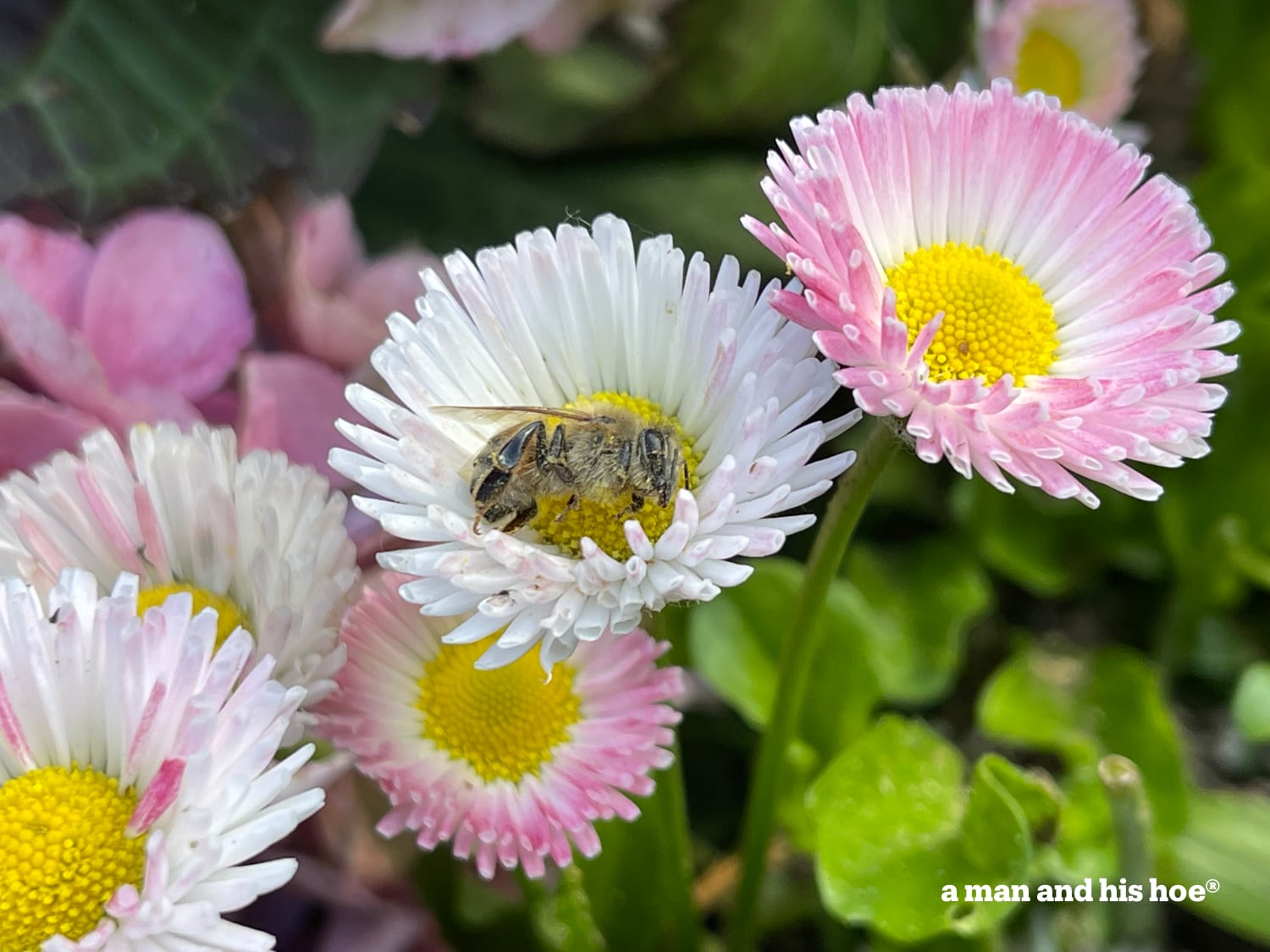 One tired bee died in one of the English Daisies. Maiden bees live but six weeks or so. What a lovely place to have your last breath. What do bees dream of when they tire out and are about to expire? Do they dream of returning to their hive? Or are they glad to rest forever inside a soft flower? What about the other bees from her hive? When they fly by and see her there, do they go tell the others when they return to the hive?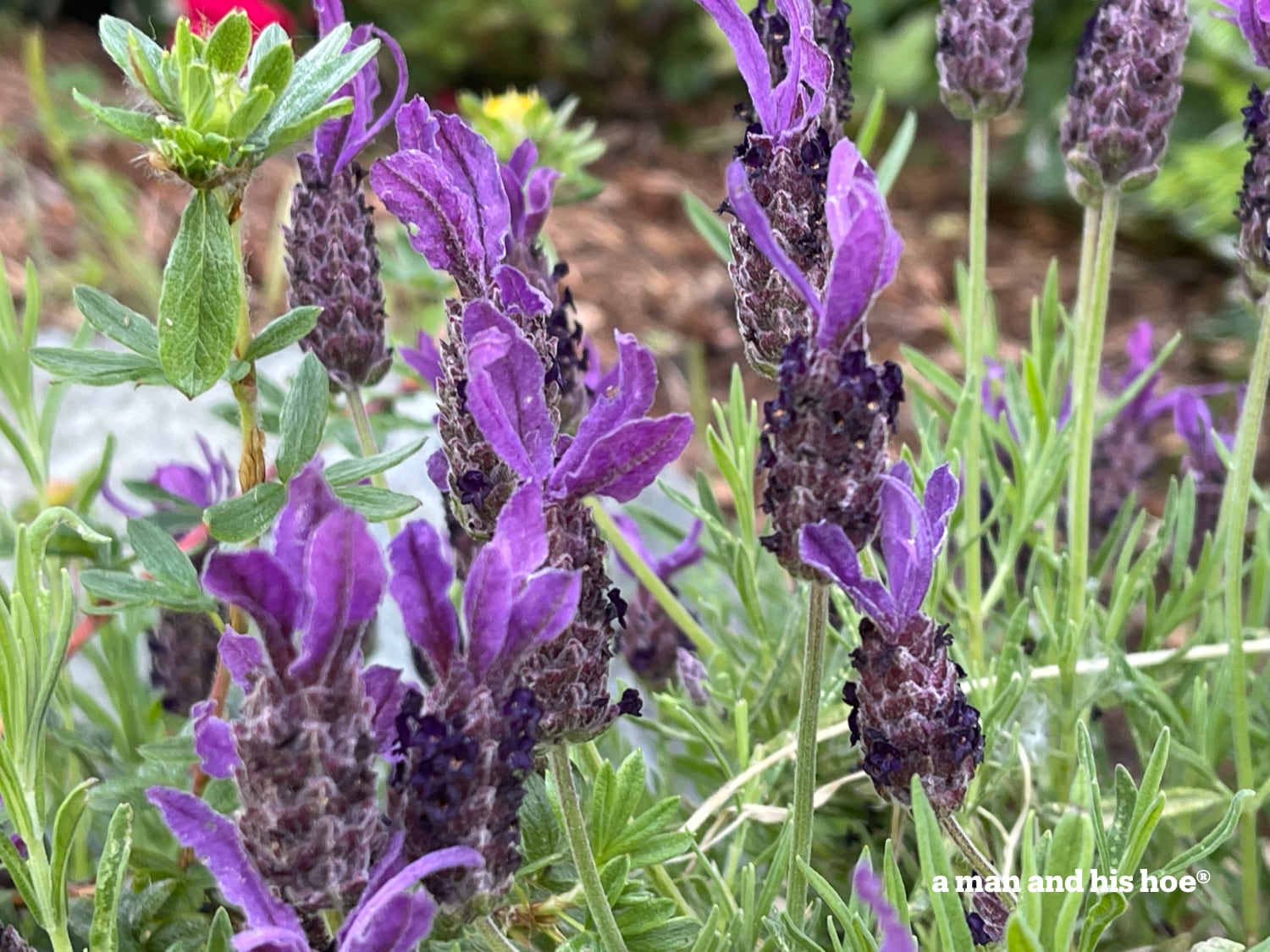 The lavender I planted last year are blooming. This is another favorite of the bees. Sometimes a swarm of bees vibrates every flower on a lavender bush. Maybe the lavender have a word for when every one of their flowers is being vibrated by bees. A beegasm? It must make the whole lavender bush shiver with delight.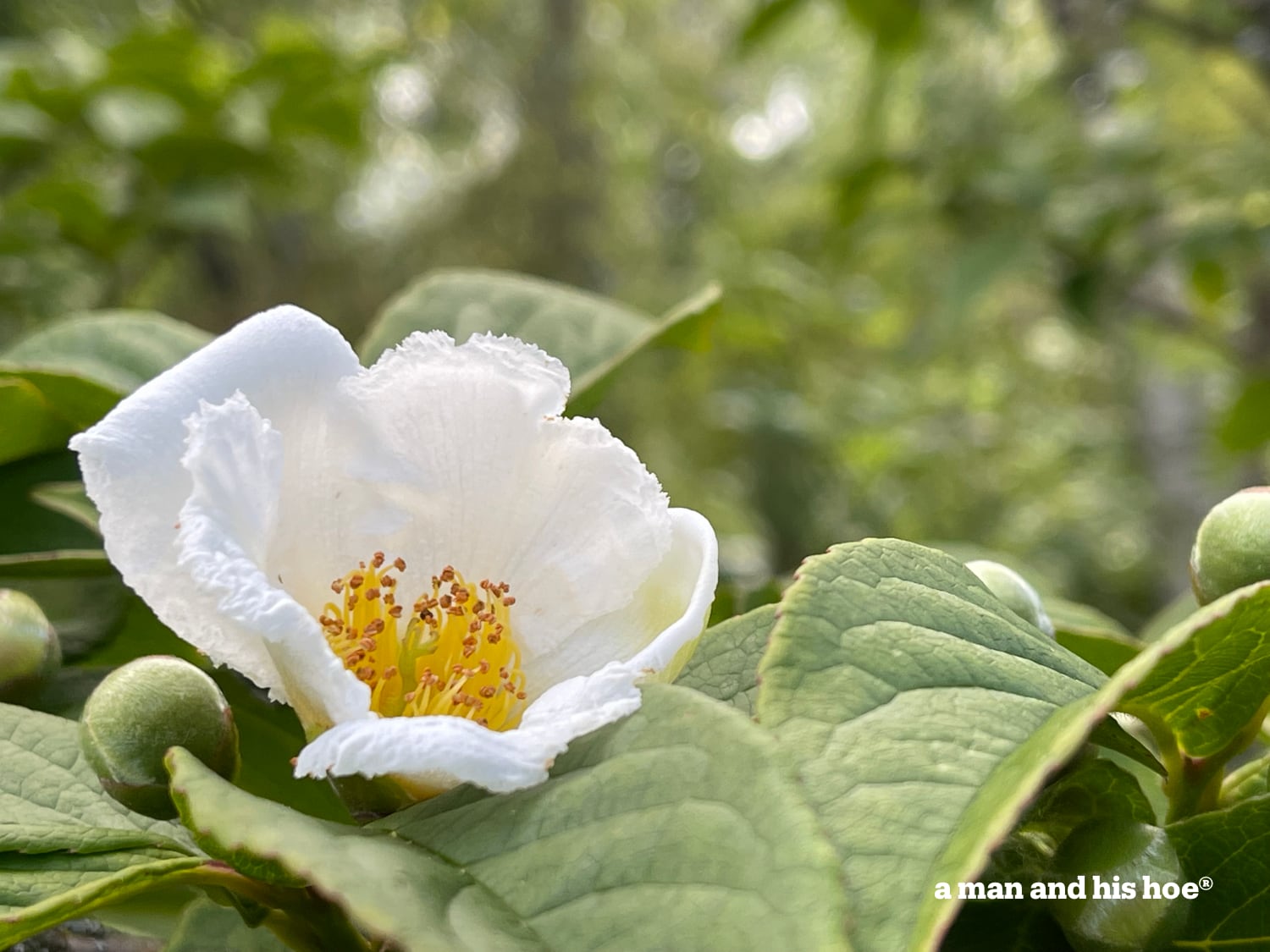 The Stewartia is blooming. One of my favorite flowering trees. The name comes from a Scottish botanist, John Stuart. A native tree of Japan, Korea, and China, they had names for it well before John Stuart ever came along. Oddly that it is name after him. In Japan it is called Natsu-Tsubaki 夏椿 – which translates to Summer Camellia.
It finally feels like summer here. The forecast shows 83ºF, 28ºC, for Monday, June 27. A scorching heat wave for around here.