Usually, you don't think of chicken as a red meat. But a year old rooster has meat as red as beef. The pictures below are of the roosters thigh and legs, and breasts. Using Julia Child's Coq au Vin recipe from page 263 of her Mastering the Art of French Cooking Volume One Fortieth Anniversary Edition, this 4 pound 9 ounce rooster, came out tender and beefy. The one difference is that her recipe calls for simmering the bird in wine slowly for 25 to 30 minutes. Instead, I simmered the rooster for three hours.
You're never going to be able to walk into your local supermarket and walk out with a year old rooster, or chicken with such rich meat. It takes many months for a bird to develop such hearty meat. The only way you're going to be able to enjoy Coq au Vin like this, is to make arrangements with me, or another farmer dedicated to raising these magnificent birds.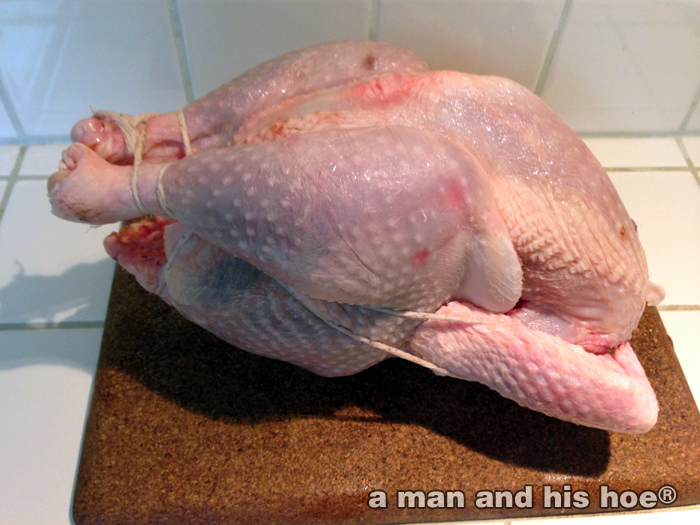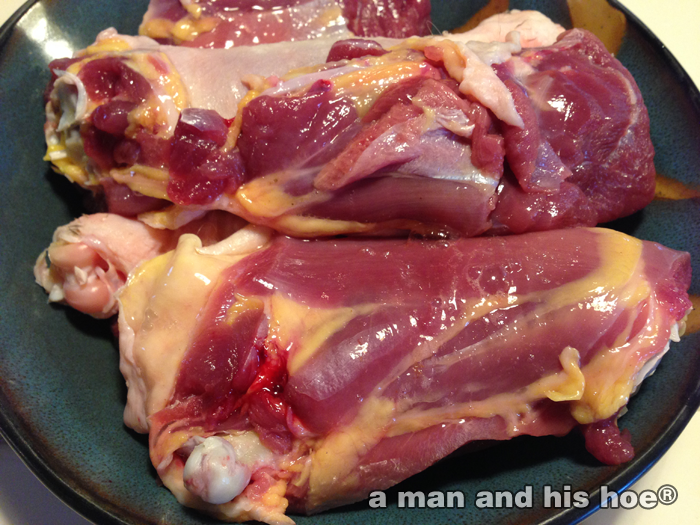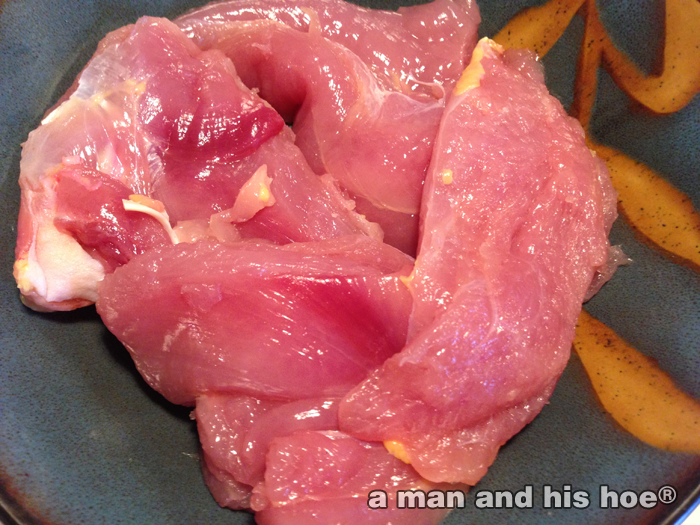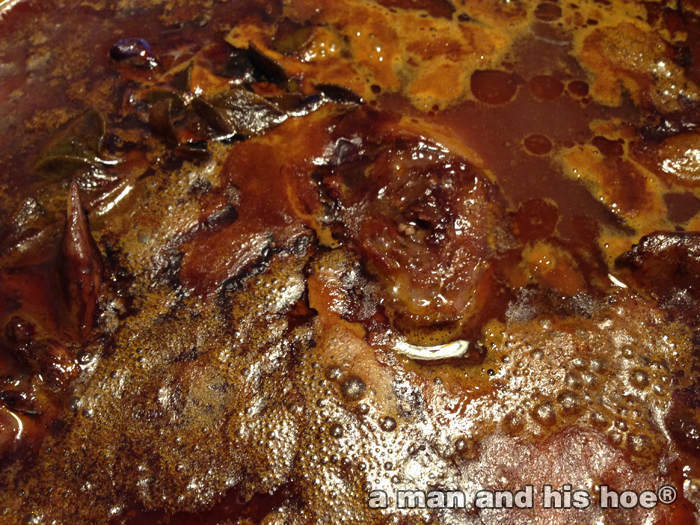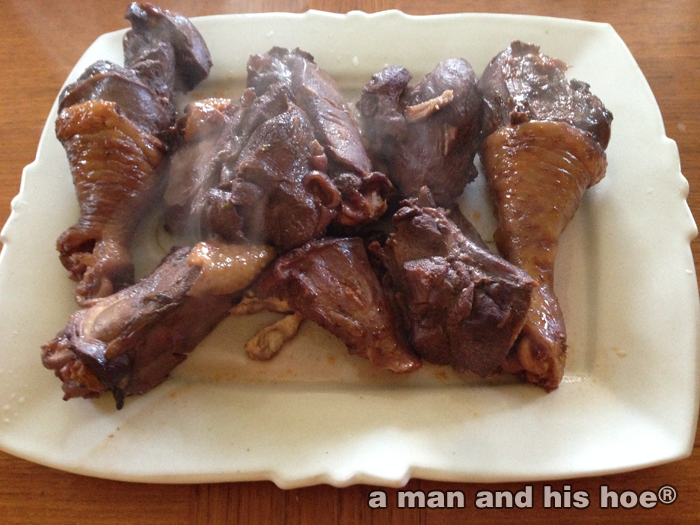 Below are links to others who have made Julia Child's Coq au Vin recipe:
All of the examples above use your average store bought chicken. Though you really need a grown rooster to savor the full richness of this dish. After all, the name of the dish is Coq au Vin not Poule au Vin.