Tomorrow is egg delivery day. Most of the eggs are used by Tweets Cafe, but some are destined for retail sale. Those cartons get special treatment so that when customers purchase them and open them, they get a nice surprise with a varied collection of eggs.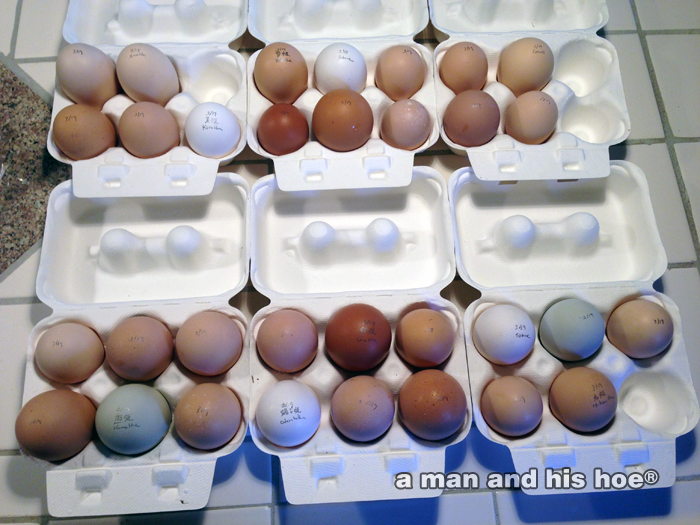 Billy is no longer the top rooster. His position has been usurped by younger, more vigorous roosters. During the day, he keeps to a quiet part of the farm where the other roosters don't venture much. He does have the company of many hens, which keep him happy. Here he is with Niji-hime and Imelda.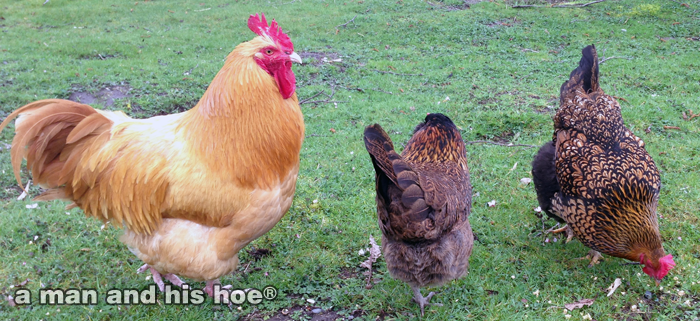 The sun came out, and this hen spread her body against the warm pavement to soak in the heat.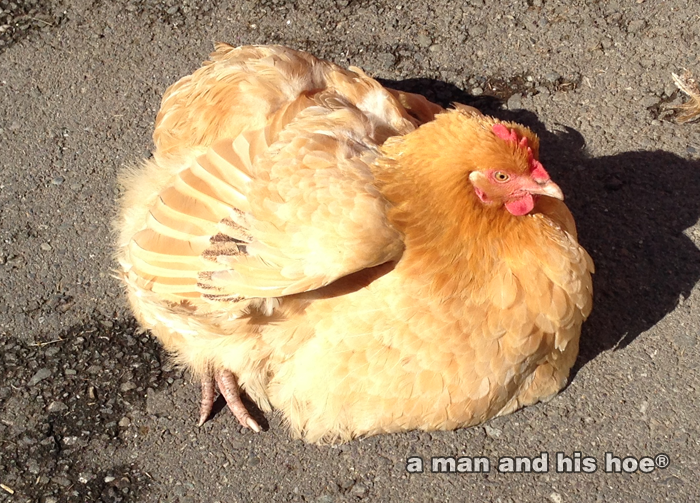 The skunk cabbage, lysichiton americanus, are up. They do smell like skunk, though not nearly so strong, though sometimes when there is a breeze blowing from their direction, you wonder what has died. Lysichiton camtschatcensis, the variety which grows in northern Japan and far eastern Russia has white blooms.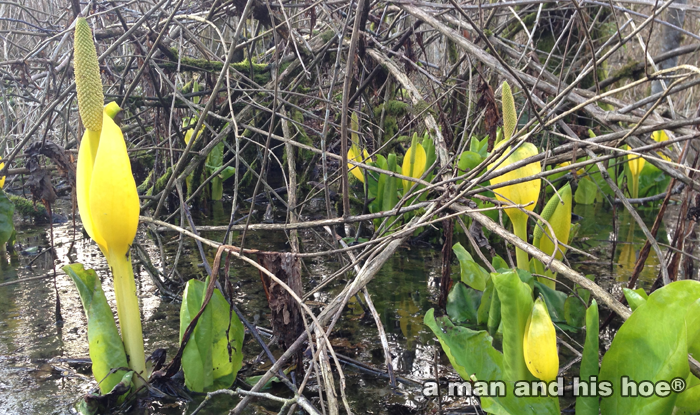 This time of year, there is so much happening. The arugula I planted last week is up. Much of the arugula you find in restaurants this time of year comes from the deserts of California. On a recent field trip to Charlie's Produce in Seattle, I learned that due to the warmer than usual winter in California, farmers there are having a hard time growing this cool loving crop.