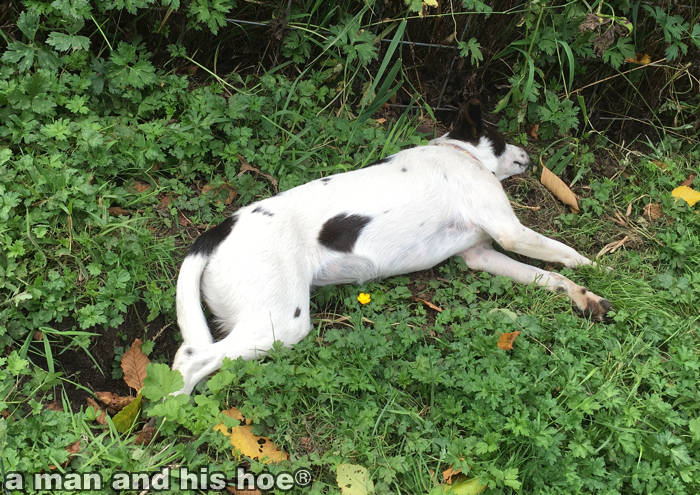 Ena 枝那 is exhausted. What could tire out a dog so much? How about digging up onions and beans? I hadn't planned on digging up this row of onions and beans today, but she decided it was time for them to come out of the ground.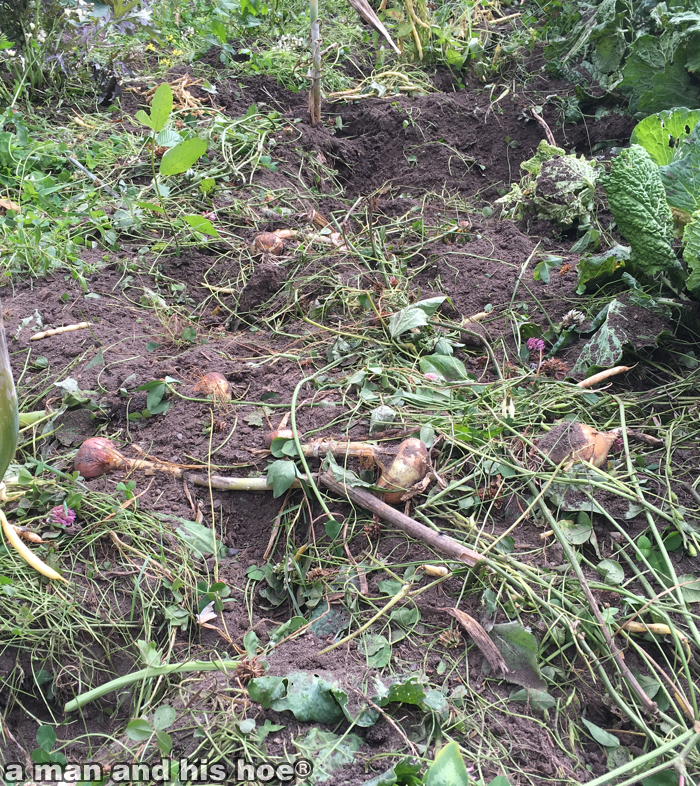 She left a moonscape of elbow deep craters. She hasn't learned yet to pile up the onions at the end of the row. Oh well, I was needing a bed for fall peas, I might as well put them here.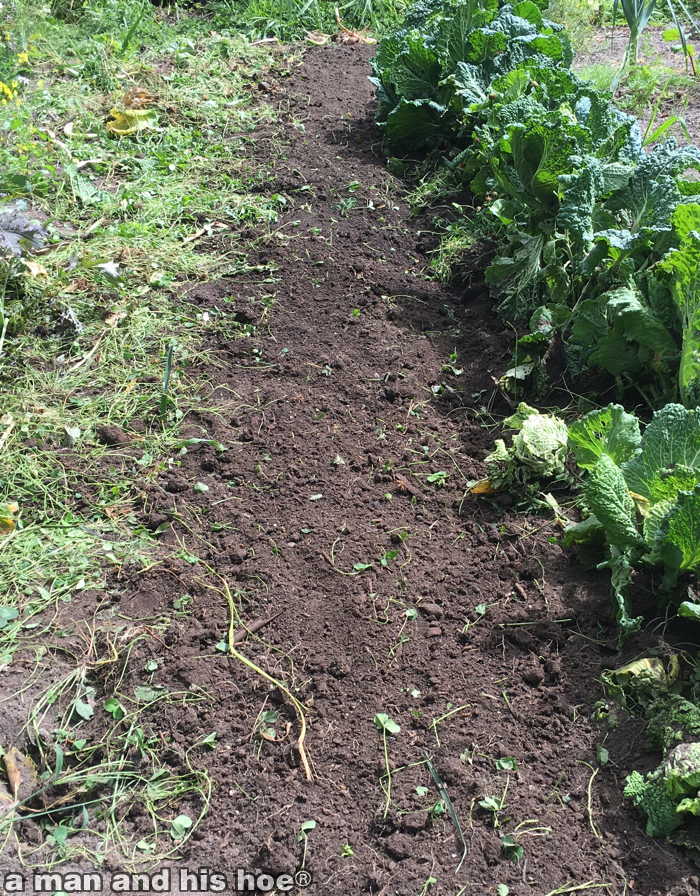 The trouble with gardening with dogs is that they don't ask you first where you want to plant things or what things need digging up. When dog is your gardener, you've just got to go with the flow, and laugh a lot.