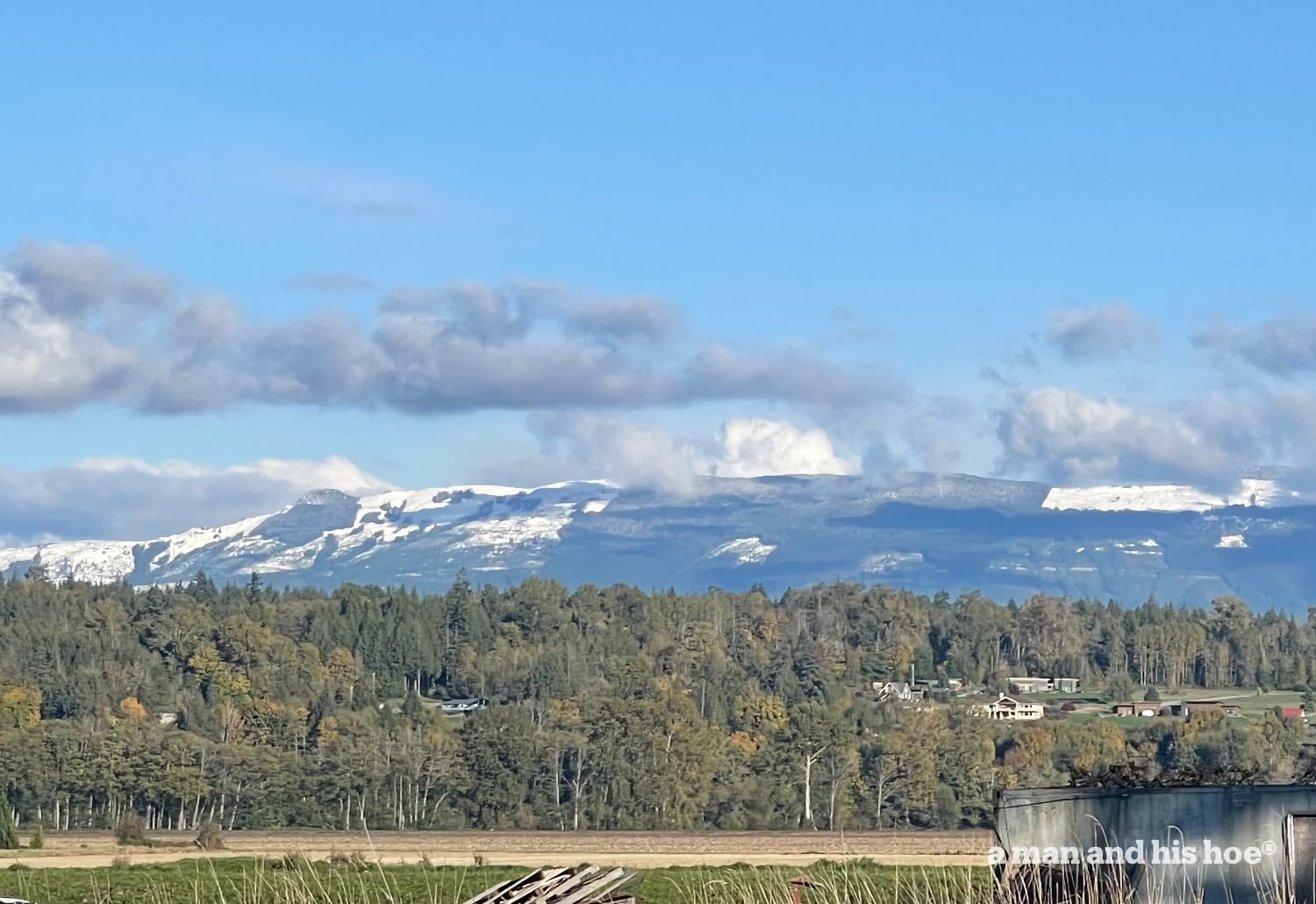 Yesterday when I saw the foothills white with the first snow of the season, I knew we were in for a chilly night. And before going to bed last night, I was pretty sure I'd wake up to a frosty morning when it was already down to 35ºF (2ºC).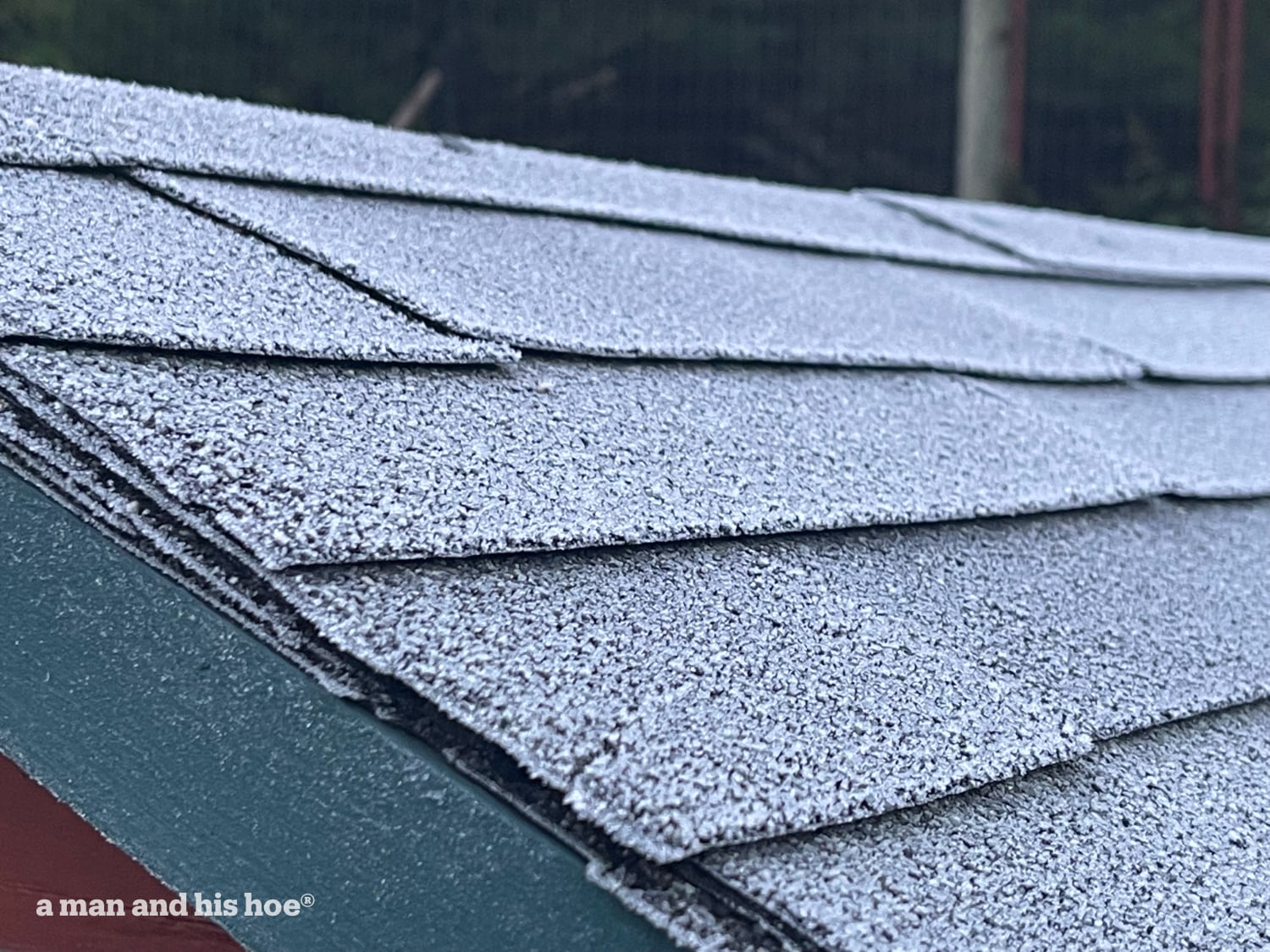 This morning it was just under freezing. The first frost of the season dusted the roof of a dog house.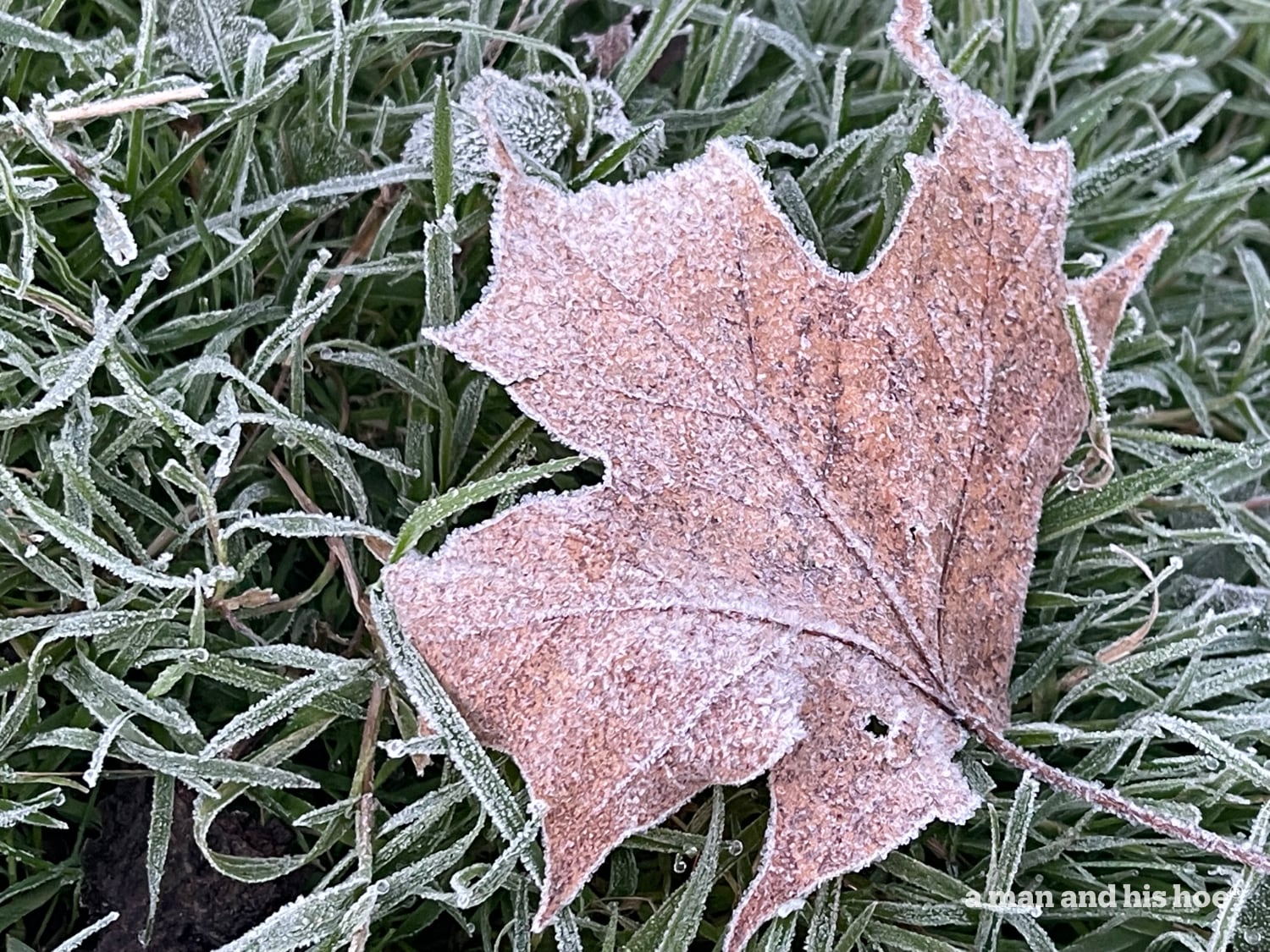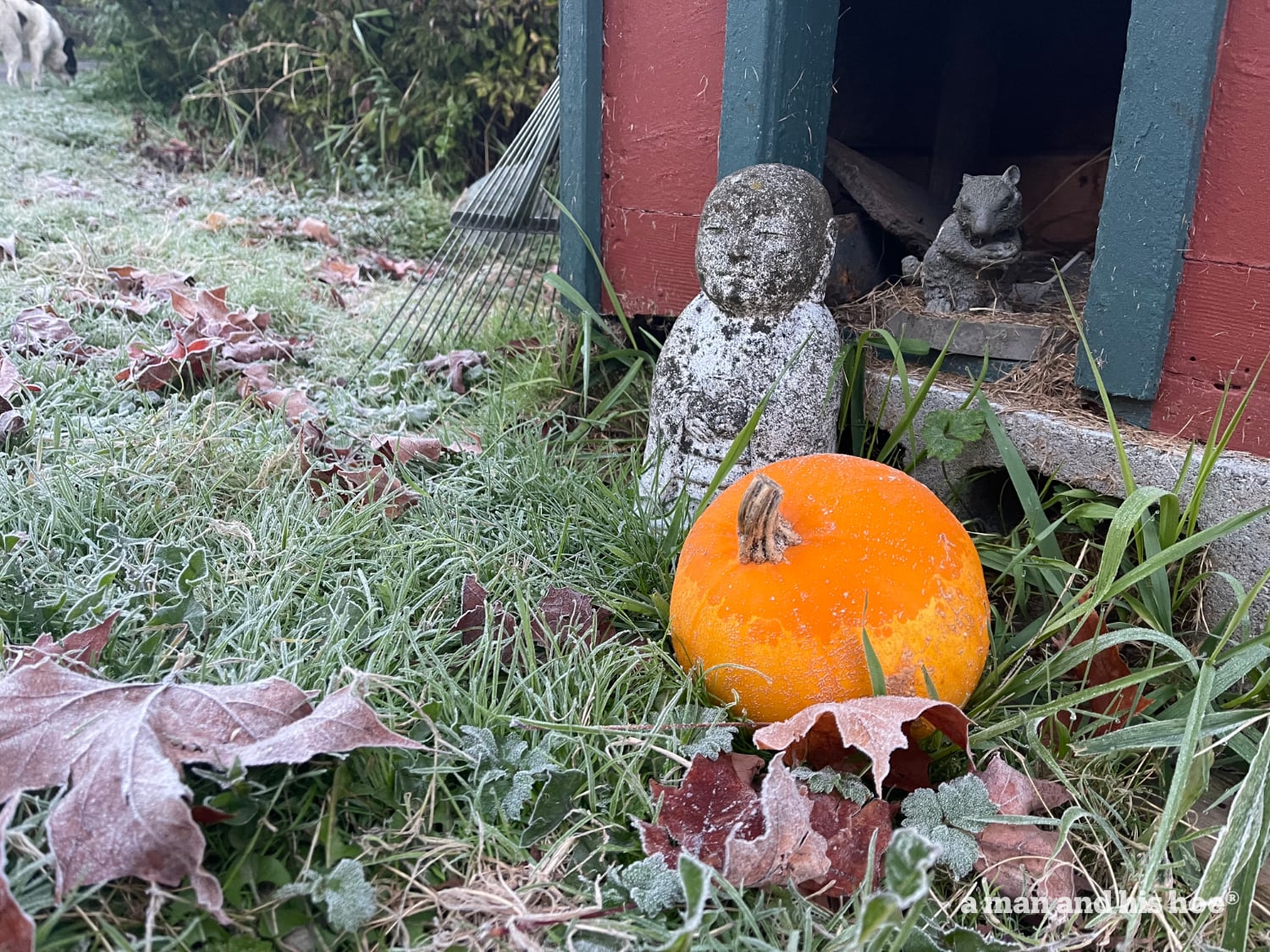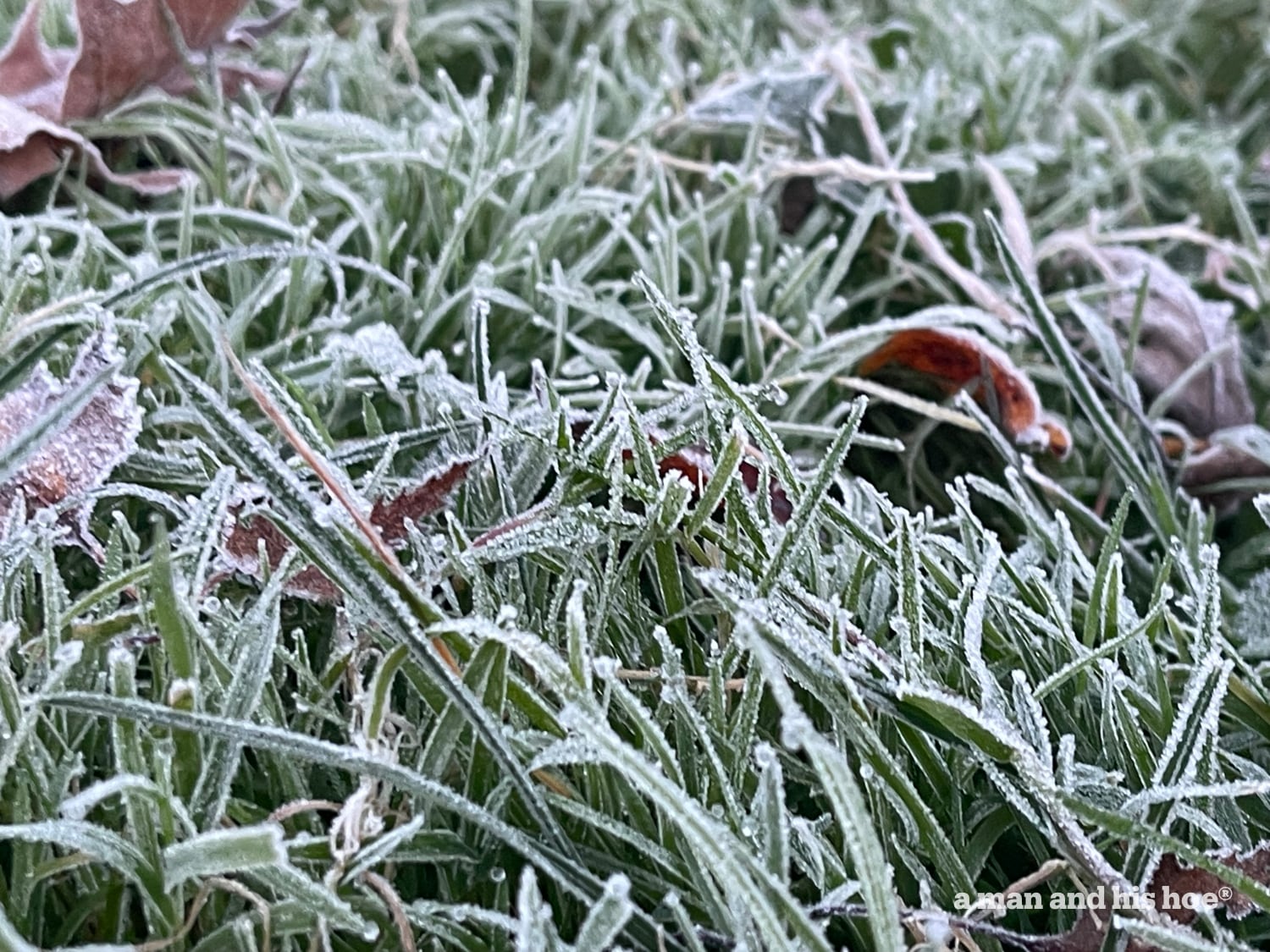 The frost dusted fallen maple leaves and edged blades of grass in white. And our little Buddha meditated on the wonder of this season's first frost.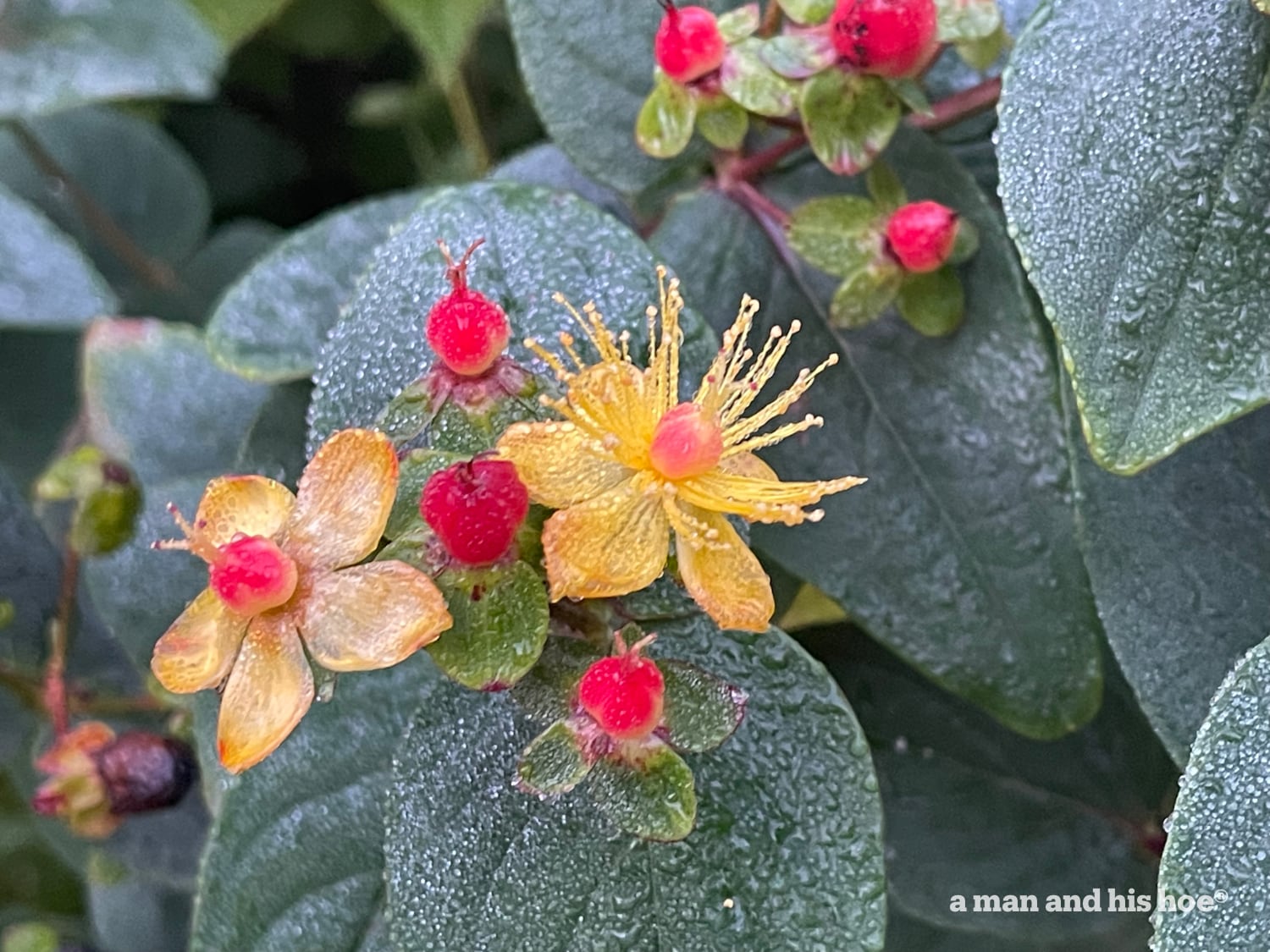 The St. John's Wort is still blooming. I read that the plant gets that name because often blooms on the birthday of the biblical John the Baptist, June 24. Though, really, once it blooms, when is it not in bloom? How many people have birthday's from June into November? Half the people in the world do. It should be called Half Everyone's Wort.
Wort is an interesting word. It comes from the Old English wyrt, which refers to plants and herbs. Wyrt comes from the Proto-Germanic word wurtiz and even earlier to the Proto-Indo-European root *wṛ́tis, which means root or plant.