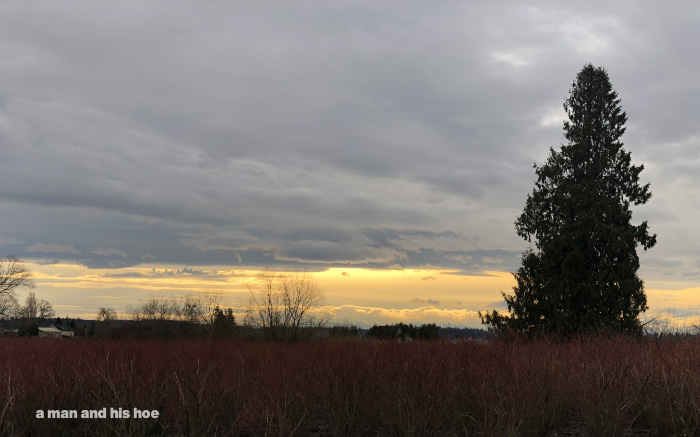 There is sunshine filling the horizon, pouring through an opening in the distant clouds. It's not raining and for a mid December day in the Pacific Northwest, this counts as a sunny winter day.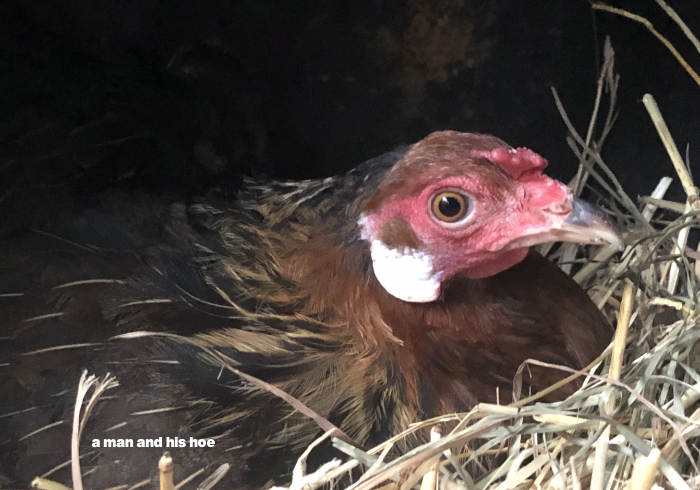 Mynah, like many of the other hens, has soul-piercing eyes, especially when she is on a nest. You can almost see her thinking, "How close do I let him get before I poke his eyes out?"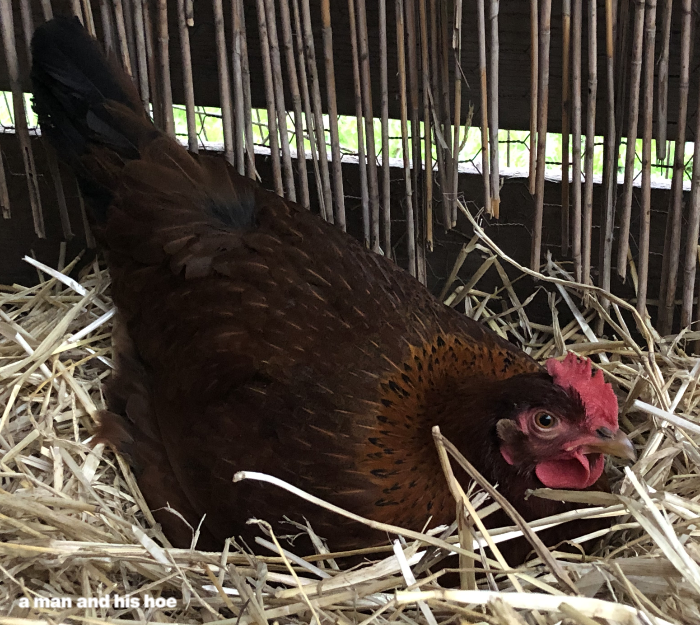 One of the Welsummer hens decided to make a nest in the straw on the ground. And below is the egg she laid. Welsummer's lay dark eggs with black speckles. They are beautiful eggs and beautiful hens too. I'm rather enamored with them.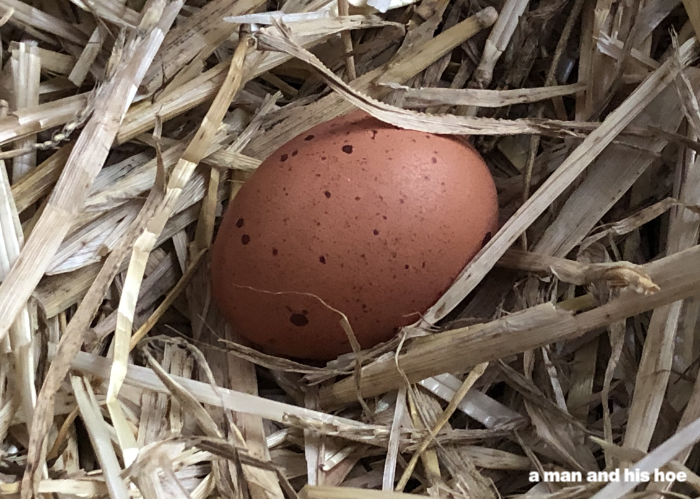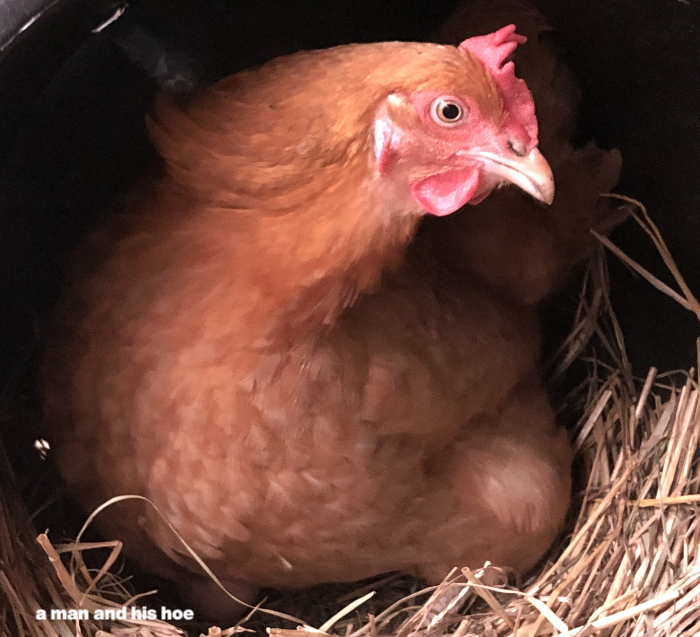 Buttercup is free of her chicks. They are all on their own and she is back to laying eggs in style.