Work on the Great Chicken Wall of 2014 continues. Today I'm hanging the wire fencing on the posts, but before I do that I need to dig a trench so the bottom of the wire can be underground.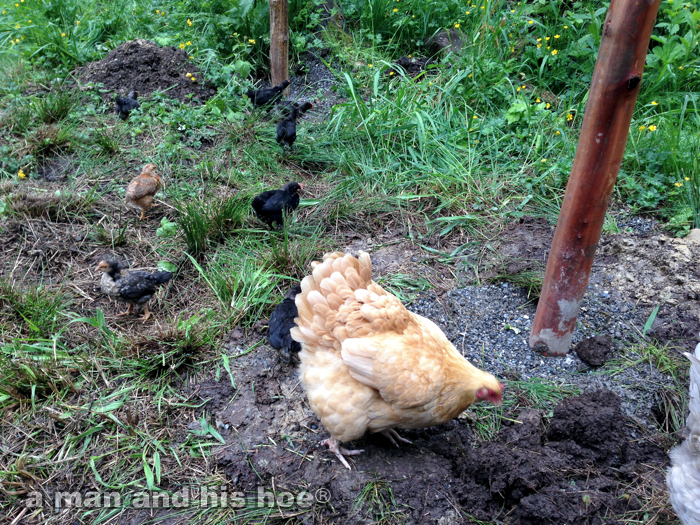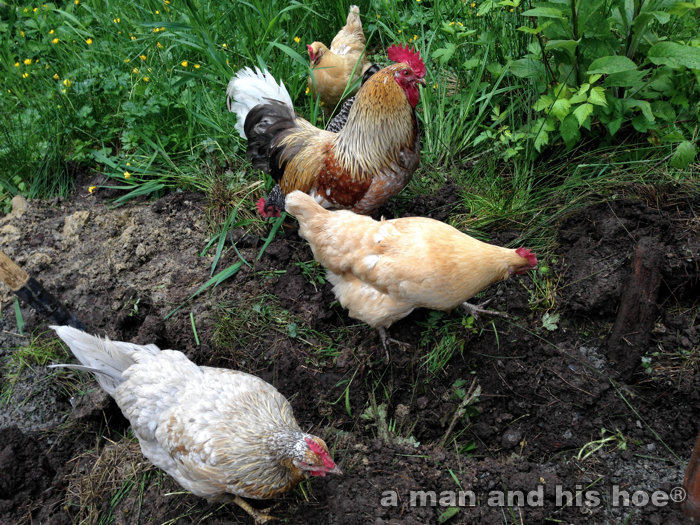 Digging the trench brings out the chickens. They haven't come to help. They are out to devour as many earthworms as possible. Their claws are no match for a shovel which can dig much deeper and expose fat, juicy earthworms.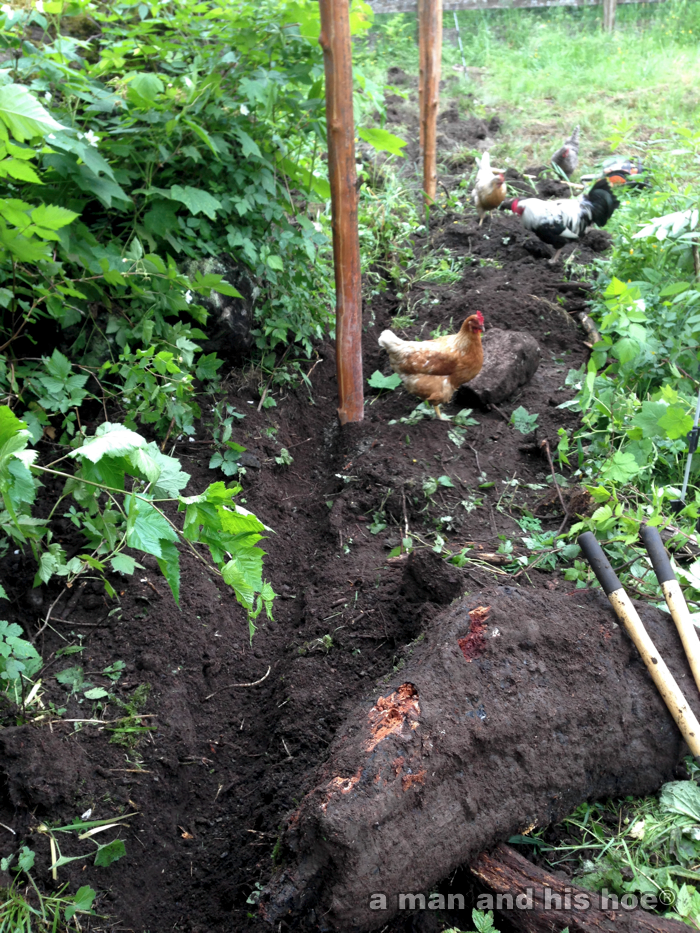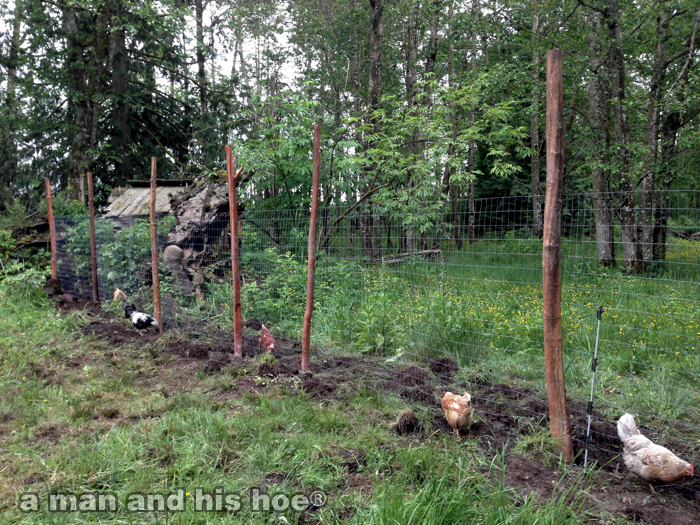 Even though they are losing some of their pasture, they will still have this meadow to roam. In late fall, after the harvest is over, I'll open the gates to the vegetable fields and they'll be able to scratch through them all winter long.