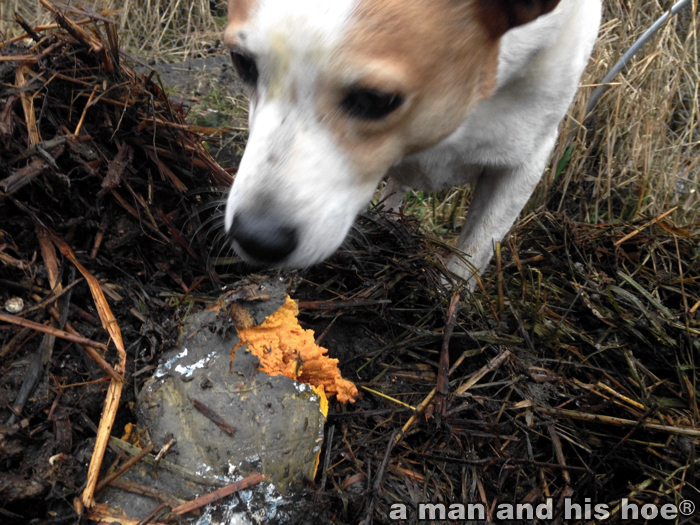 You can be married to someone for a long time and still learn something new about them. It's no different with a dog. We've had BB for nine years, and I had no idea he liked squash. I guess I had never baked one the way he liked.
A week ago, I tossed a squash which was starting to rot into this month's compost pile. The pile has been cooking at around 120º for a while and I thought the squash would quickly decompose. Today when BB was helping me turn the compost pile, he spotted the squash which has been slowly cooking all week, and he couldn't get enough of it. He kept coming back and scarfing down chunks of it until it was all gone.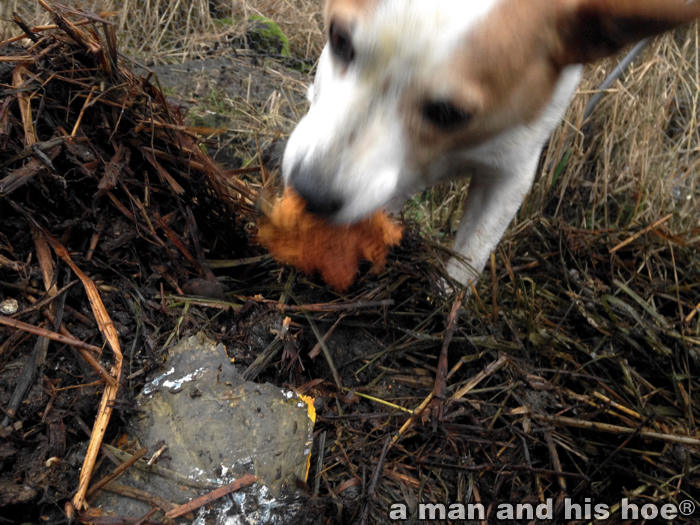 What else would taste good after cooking for a week in a compost pile?