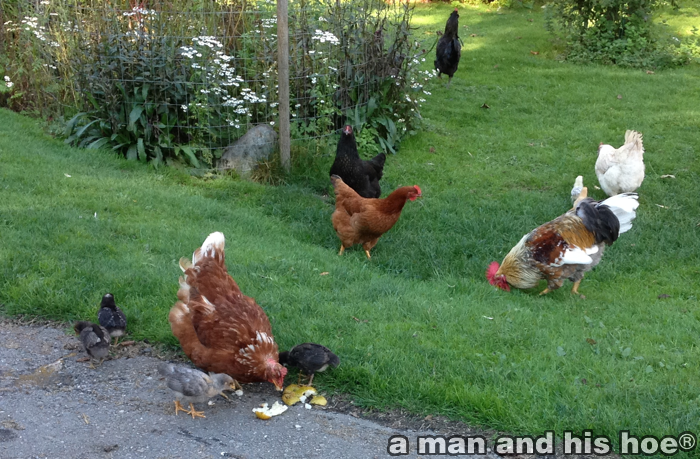 Our nashi (Asian pear) tree is loaded with fruit this year, more fruit than we can possibly eat. But none of it will go to waste. Chickens are connoisseurs of fruit and if they spot low hanging fruit, they will jump up to peck at it. Of the 9,000,000,000 plus chickens which are raised in the US each year, I wonder how many ever get the chance to peck at fruit hanging on the low branches of a tree. How many chickens even get to eat fresh fruit at all?
At a man and his hoe®, the chickens get to gorge on fresh fruit nearly every day in the fall. Lucky and her chicks are enjoying fresh nashi I crushed, until other chickens muscle their way in.
Lucky is such a good mother, she may get the Mother of the Year Award this year.