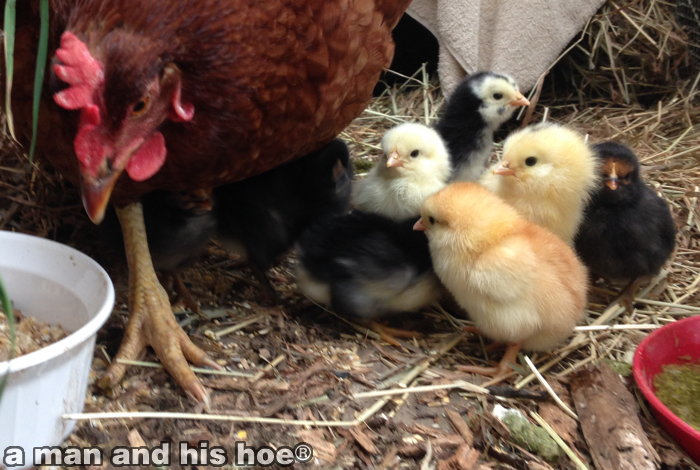 Rachel and her chicks are ready to move. The last of the chicks hatched during the night, and none of them want to sit still. After breakfast, she takes them outdoors. How many chicks get to go outdoors the day after they hatch? Most chicks hatch in incubators by the tens of thousands. They'll never see their mother, and will spend their chickhood under heat lamps with tens of thousands of other chicks.
Many commercial chicken farms which raise free range chicken don't let them outdoors until they are two to four weeks old. Having a mother hen makes all the difference in the world. The single most important thing little chicks need and crave is love.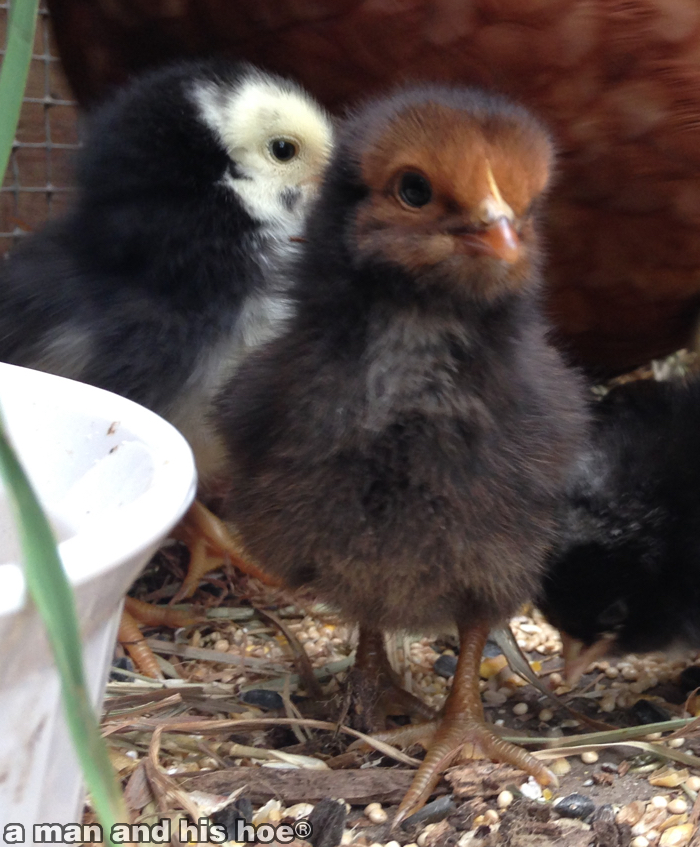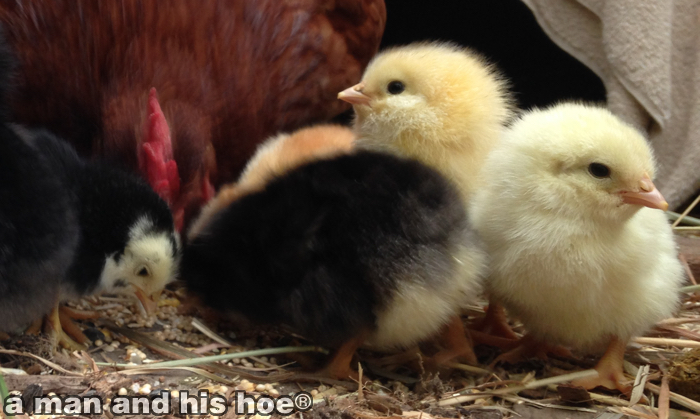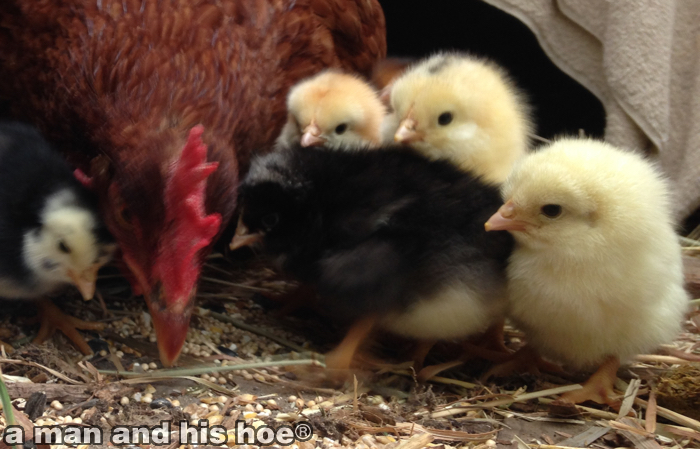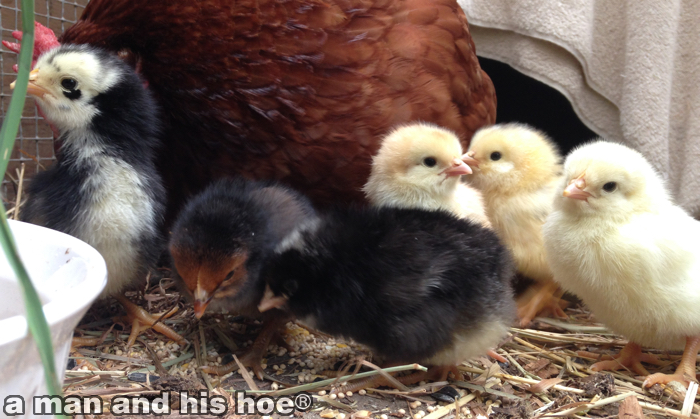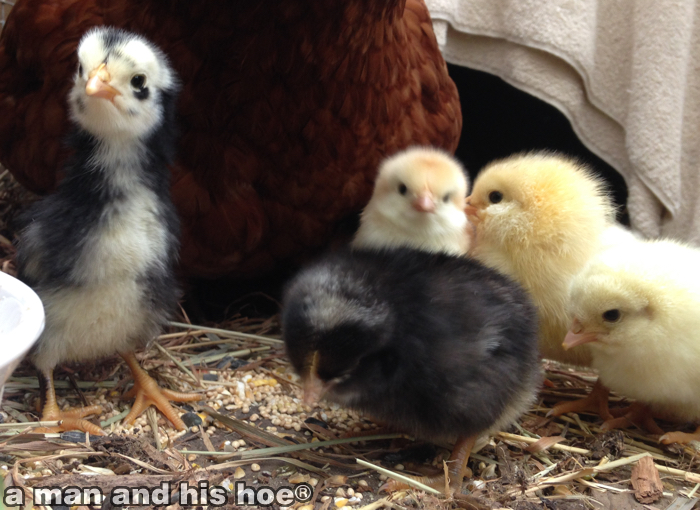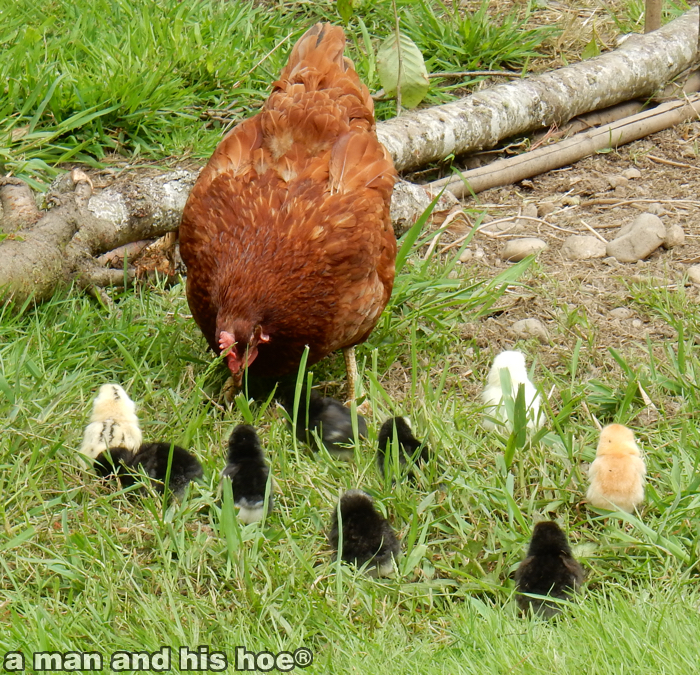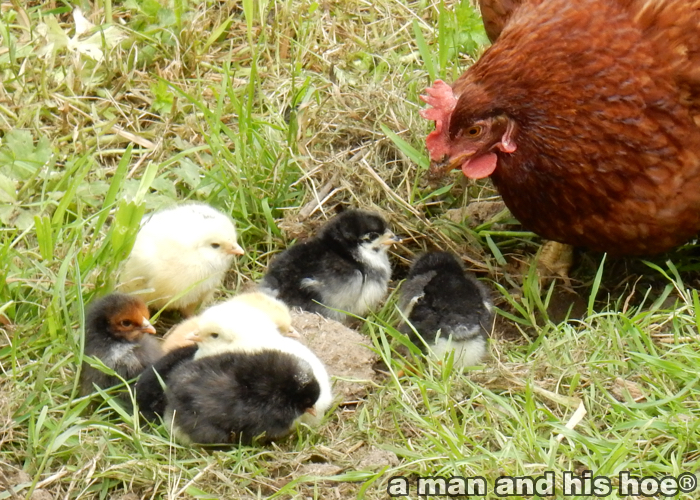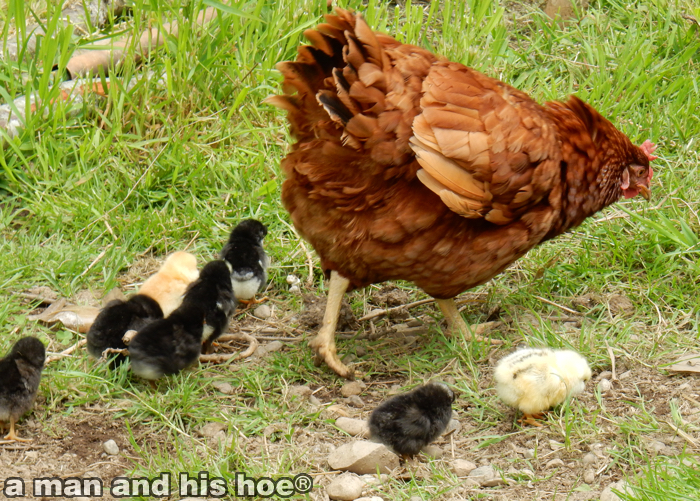 After a long adventure outdoors, Rachel tucks all her chicks under her for a warm, afternoon nap. It's amazing a hen can fit nine chicks underneath her without a single one visible.