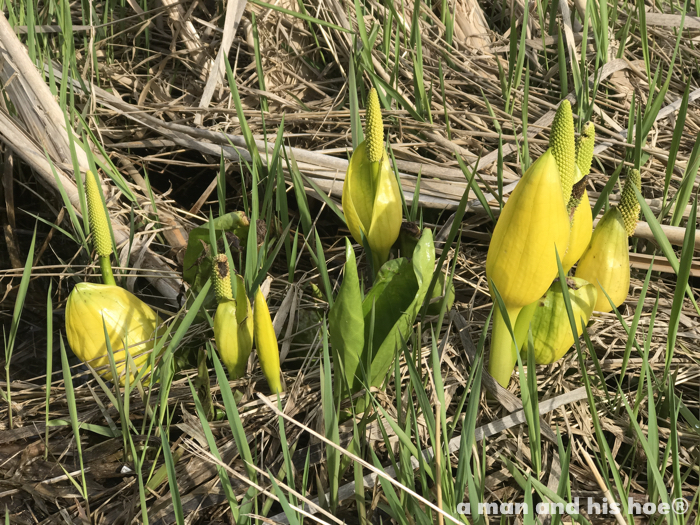 When we left Seattle twelve years ago, we thought we would be deprived of some creature comforts living so far from the city. Pleasantly, that has not turned out to be the case. If anything, it seems that it is the city folk who have to go without. How many people in the city have a nearby coffee roaster they can call up in the morning to have a coffee beans roasted to their specification? And I doubt there are any in the city who get to enjoy a pleasant bicycle ride, passing watery ditches full of blooming skunk cabbage, to pick up coffee beans roasted just for them.
This summer I gave Gilda a sample of the coffee beans we like, and asked her if she could tell what kind of beans they were, and if she could come up with a similar roast. It didn't take her long to match the roast, and now, whenever we need more coffee beans, I just call her in the morning, and pick up the beans in the afternoon.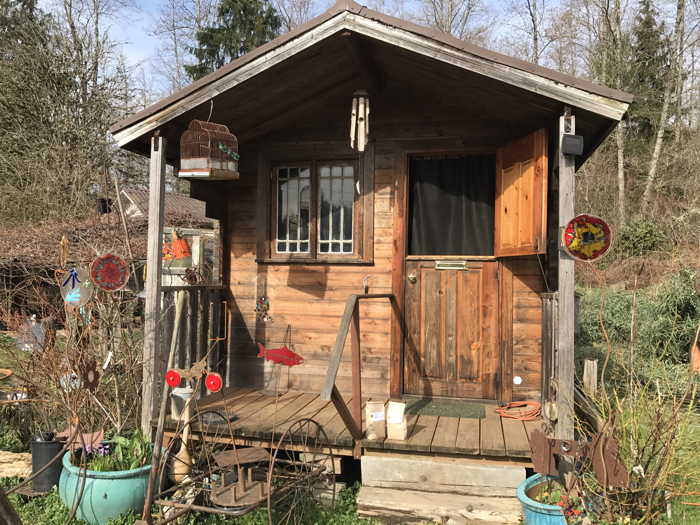 It's a pleasant bike ride to her roasting cabin, and today, the ditches on the sides of the roads were bursting with blooming skunk cabbage, Lysichiton americanus. They are a sure sign that you are living in the north. The first time I saw skunk cabbage in bloom was as a fourteen year old, traveling on my own in Hokkaido in early summer. There, the skunk cabbage, Lysichiton camtschatcensis, have white blossoms.
And I doubt city folk have a coffee roaster who has the time to chat about gardening when they pick up their coffee beans. Without a line of impatient customers behind me, I get a guided tour of Gilda's garden to see what is blooming and advice on how to keep chipmunks from digging up tomato plants, instead of a busy clerk handing me coffee beans and yelling, "Next!"