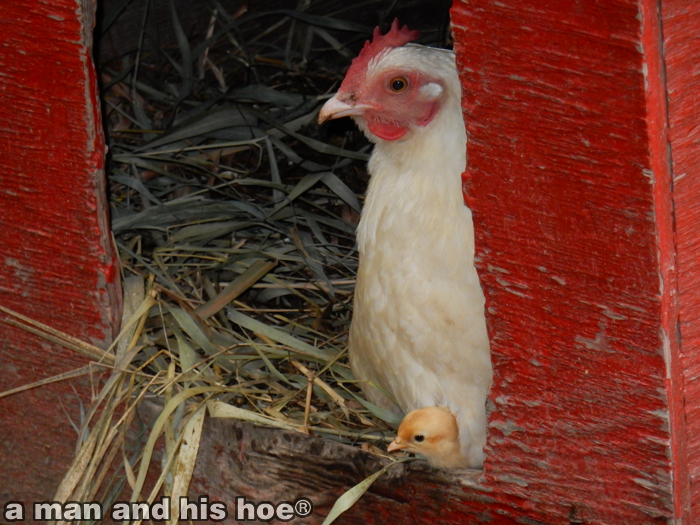 On a rainy day, the best place to be is indoors, looking outside from underneath a mother's warm feathers.
Below, it's time for a short, afternoon nap. You'd never guess Lucky has her five chicks tucked underneath her.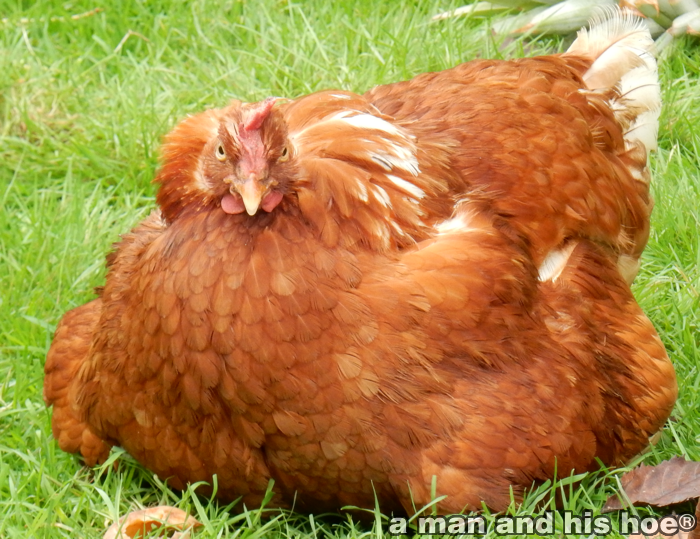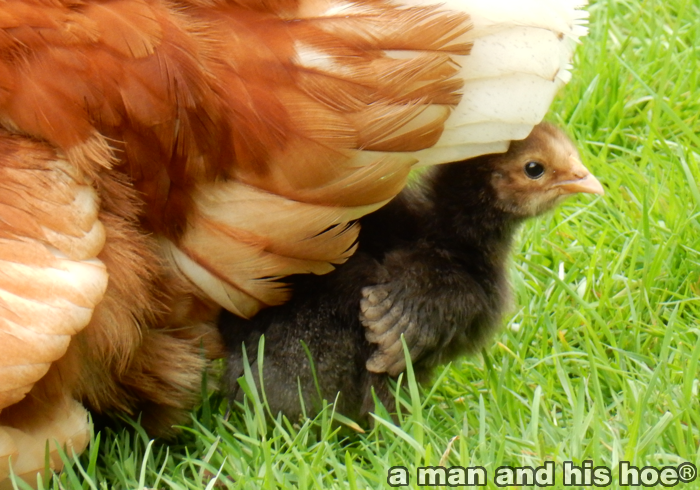 Out they come, one at a time.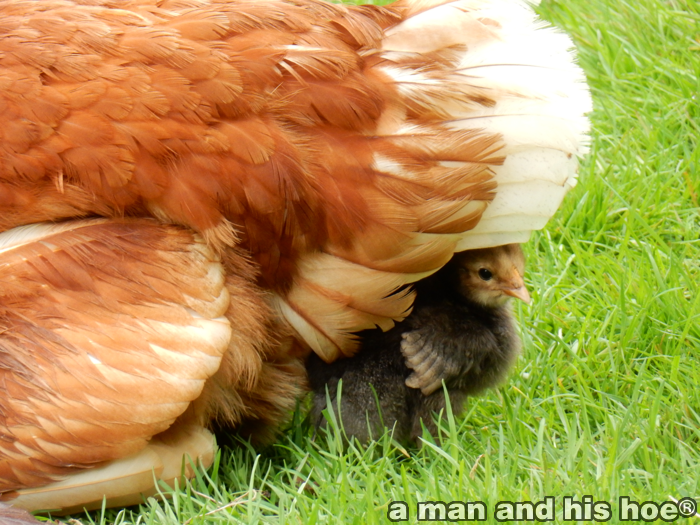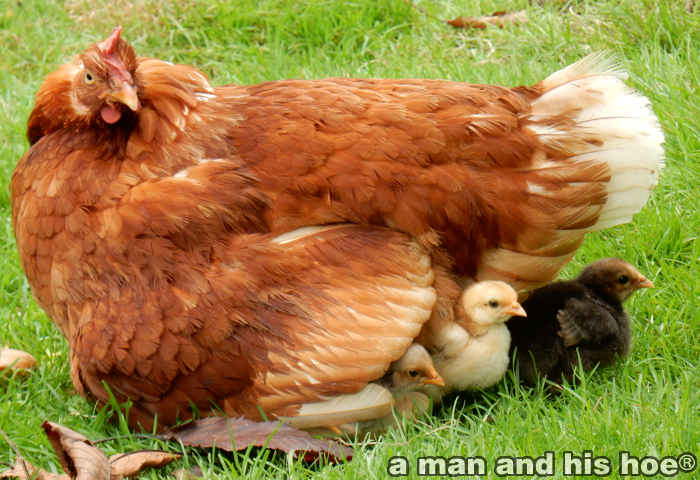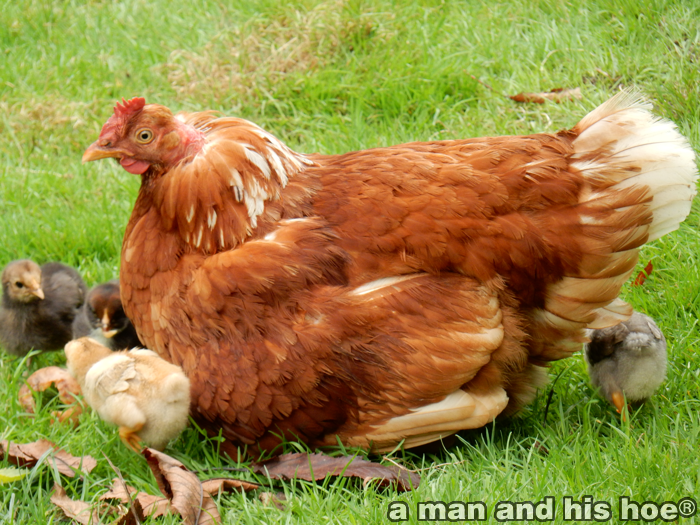 Nap time is over, and it's back to exploring the world, having fun, and growing up.