When you let your chickens run free, you never know what they will do or where they will go. A few days ago I heard a rattling in the shed we use to store hay and straw, and where our wonderful UPS driver picks up and leaves packages. When we have an outgoing package, we put the package in the shed and leave the doors open for the UPS driver. Our regular UPS driver then closes the door when he picks up the package.
What he didn't realize is that one of our hens had jumped up into the shed earlier and was quietly sitting on a bale of hay in the corner. He closed the door, trapping her inside, and I was hearing her trying to get out later a few hours later.
Now we leave the shed door open so she can lay an egg where she wants to. These are pictures of the shed, Yuki-hime on the bale of hay, and the egg she laid today.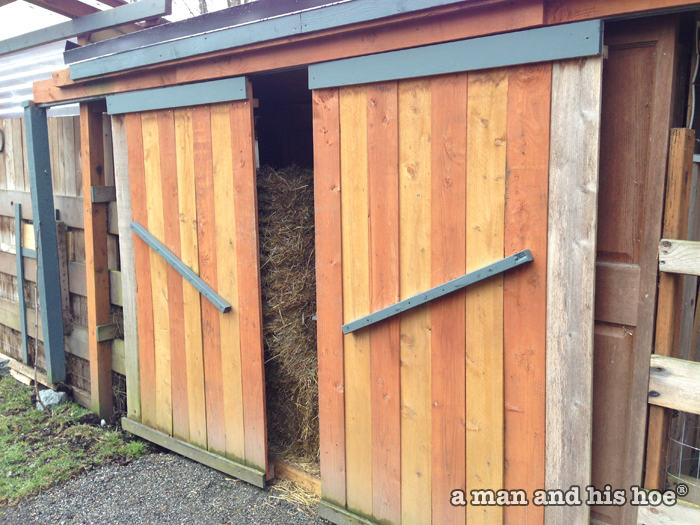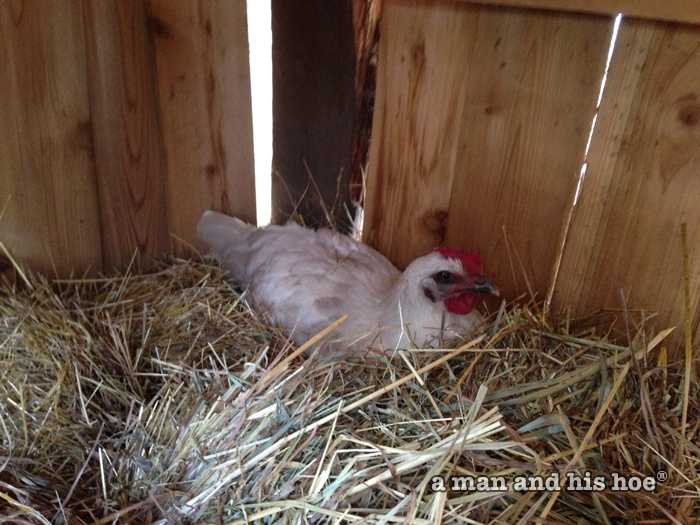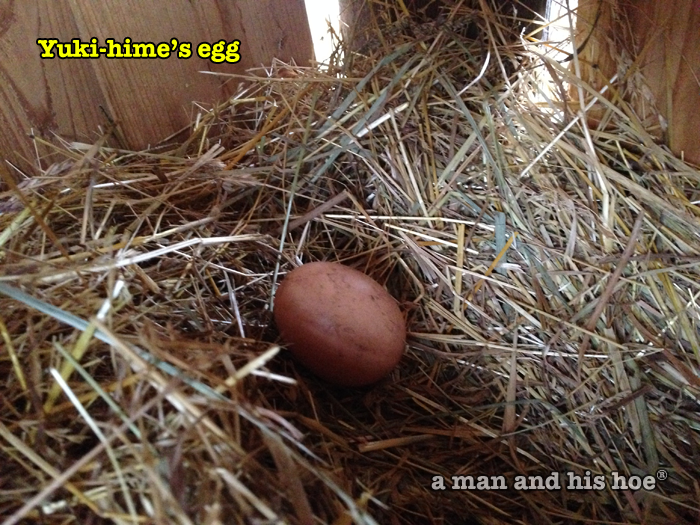 And below is a photo of a two and a half month old daughter with her mother. The mother is laying eggs again and is checking out the elevated dog house used by other hens for laying eggs. An older chick, she still spends much of the day with her mother, and roosts with her at night. Even with their tiny brains, chicks display a need to be with their mothers, even when they are well able to be on their own.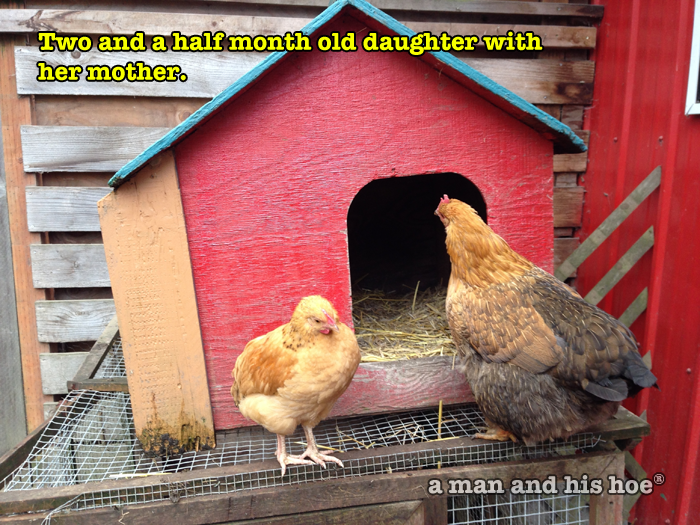 Which brings to mind this article by Nicholas Kristof, Is That Sausage Worth This, where he describes the dreadful conditions under which most pigs are raised. One has to question the sanity of modern farm industrialists who treat animals as if they are just machines. Spend time with any farm animal, be it a cow, a pig, or a chicken, and you realize that they are full of emotions. As youngsters they love to play. Even little chicks play with each other and with their mothers.
The drive to raise these animals as cheaply and as quickly as possible is making farmers to act as monsters. And all of us who go along consuming these products without thinking are their unwitting accomplices. The next time you go shopping for chicken, ask your grocer, "Was this chicken raised by its mother?" Does it matter? Did it matter to you that you were raised by your mother?