Looking at her today, you'd never guess that three days ago she survived a coyote attack. She was on the other side of the pond, scratching through the brush, when a coyote tried to nab her. The two guard dogs raced to her rescue and chased the coyote away. I went a long way into the forest after them. I never did see the coyote, just heard it tussling with the dogs.
The hen was in shock and I carried her back to the chicken yard and put her in a small barn to recover. What saves these birds often is their feathers. The feathers make their bodies seem much larger than they are, and when predators often try to bite they, all the end up with is a mass of feathers in their mouths.
She lay low for a day or two, but she is out and about now.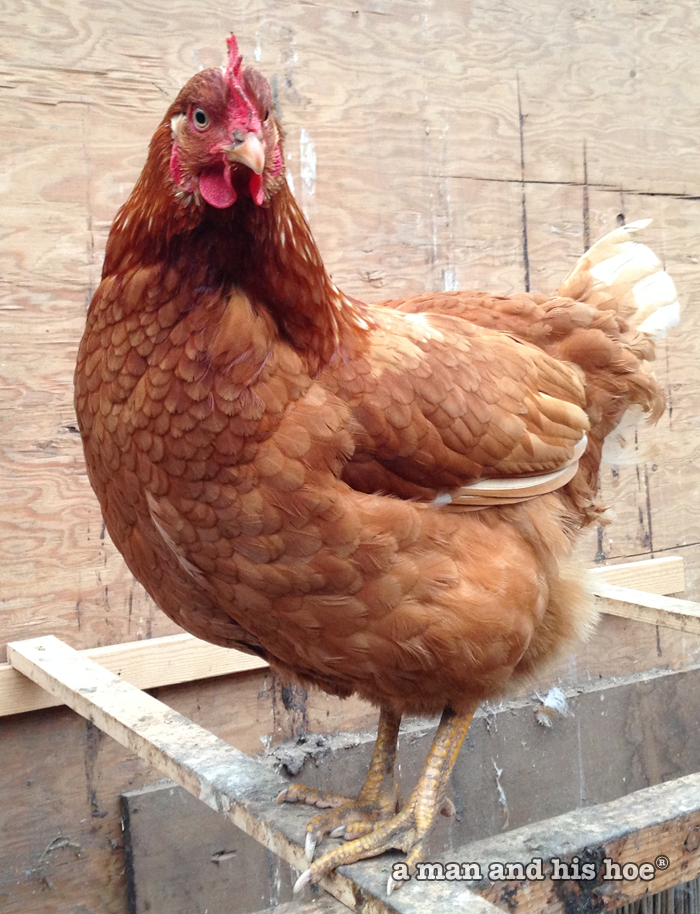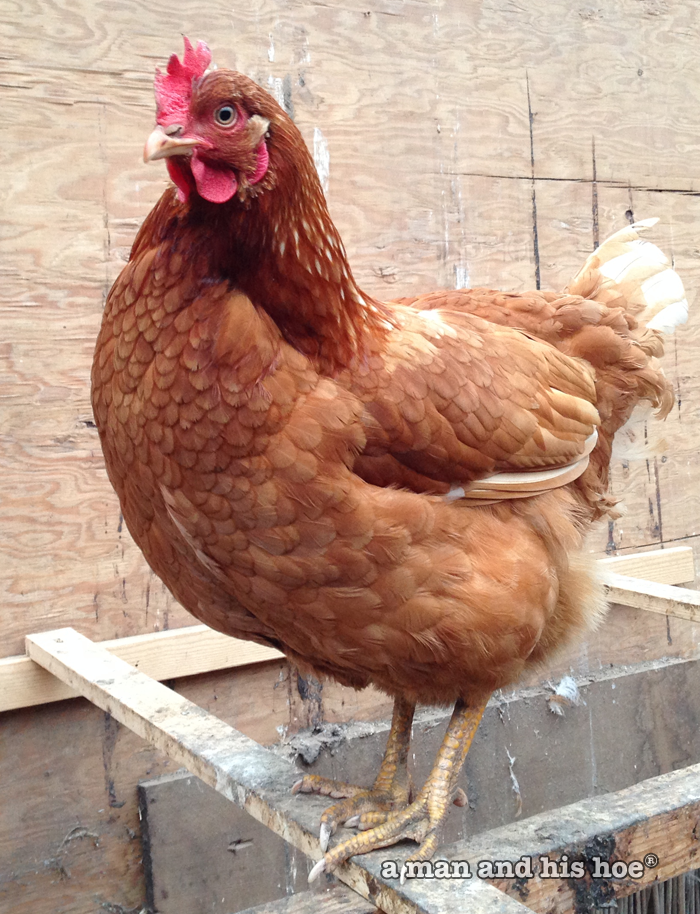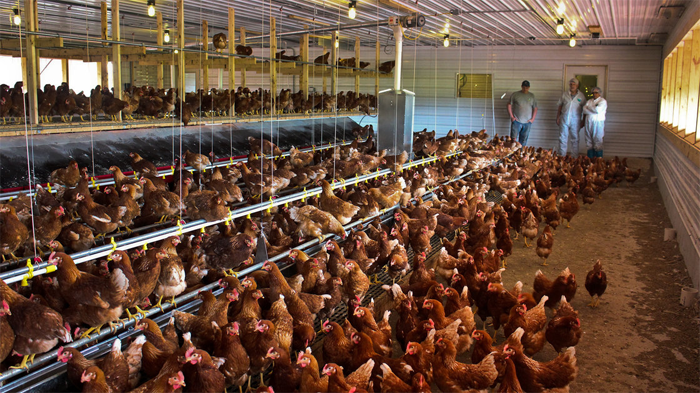 Back in 2008, the voters of California passed Proposition 2 – The Prevention of Farm Cruelty Act, which among other things, bans the use of small battery cages for chickens. The law takes effect in January 2015. Not only does the law ban the use of small battery cages in California, it also requires that all eggs sold in California meet the law's standards. Now egg farmers in other states are suing to block the law.
I believe the law is a good start, but chickens need much more room and space than even that law mandates. See NPR's article: States Fight California's Chicken Cage Law. But It's Really About Bacon.