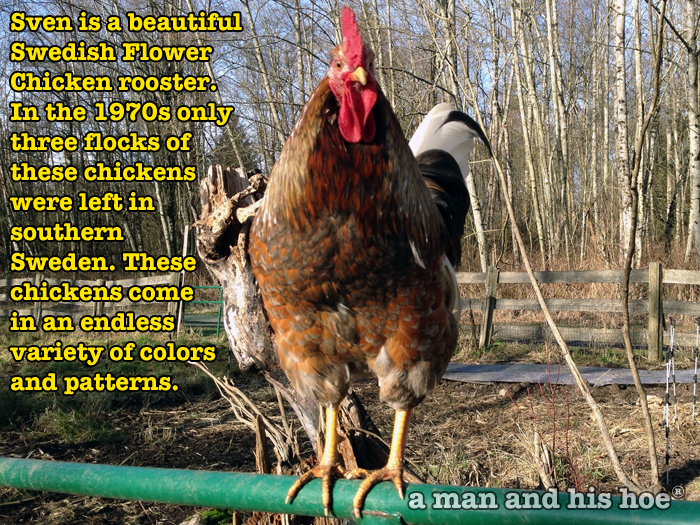 The Swedish Flower Chicken is a landrace chicken that developed in Sweden. Landrace is a breed which has developed over time by adapting to the natural and cultural environment in which it lives.
Swedish Flower Chickens are colorful birds. No two are alike. Here are some links to other places raising these incredible birds:
Do searches of "Swedish Flower Chickens" or "Skånska Blommehöns" and you'll find many more stories and images of these wonderful chickens.
[wpvideo E7LUiQgC]