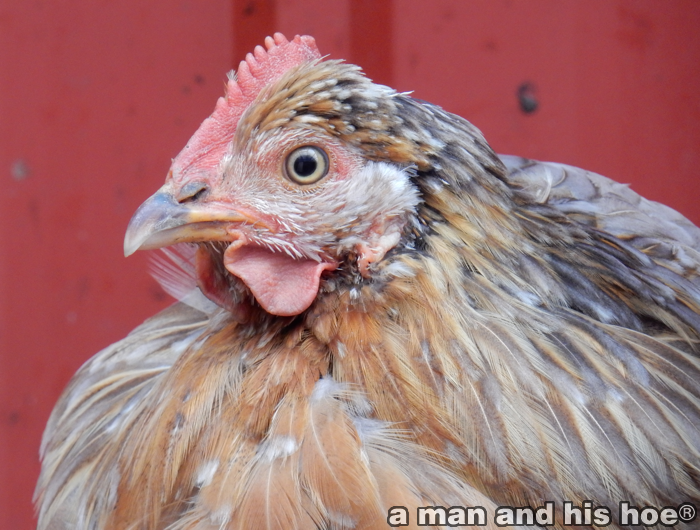 Svenda, a Swedish Flower Chicken hen, is over a year old now. He brother, Sven, is king of the flock. The two are such a wild mix of colors. Sven's been a busy rooster this year, and many of the upcoming chicks definitely have Swedish Flower Chicken in them.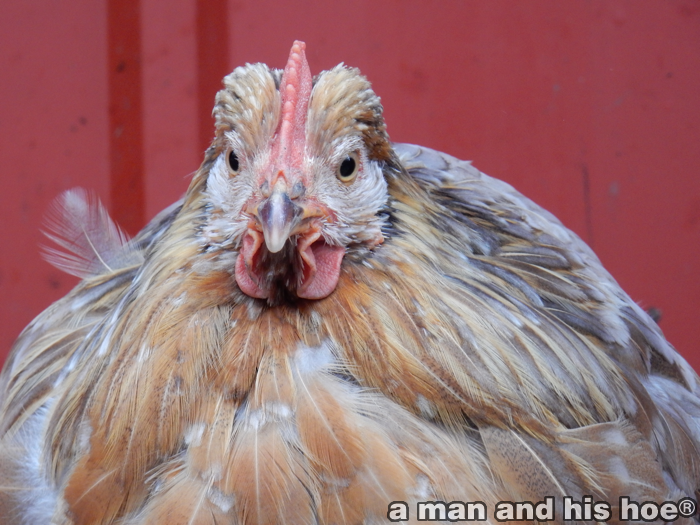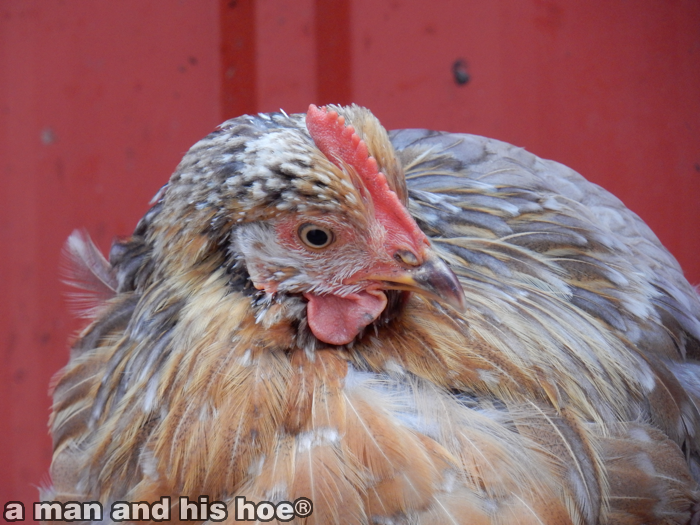 Svenda has changed a lot since she hatched. As a mostly dark chick, there was no indication of the sophisticated coat she would wear as she matured. As soon as her feathers started appearing, her colors started to show.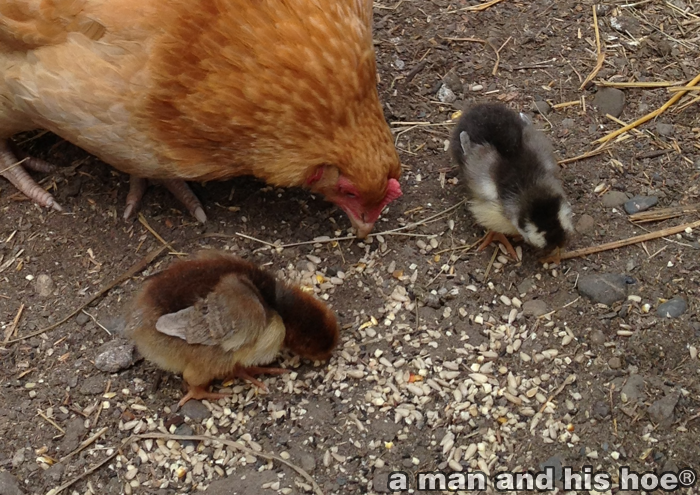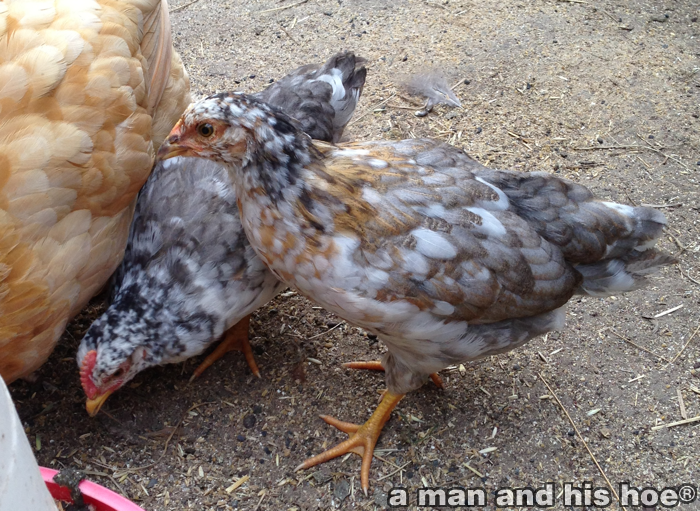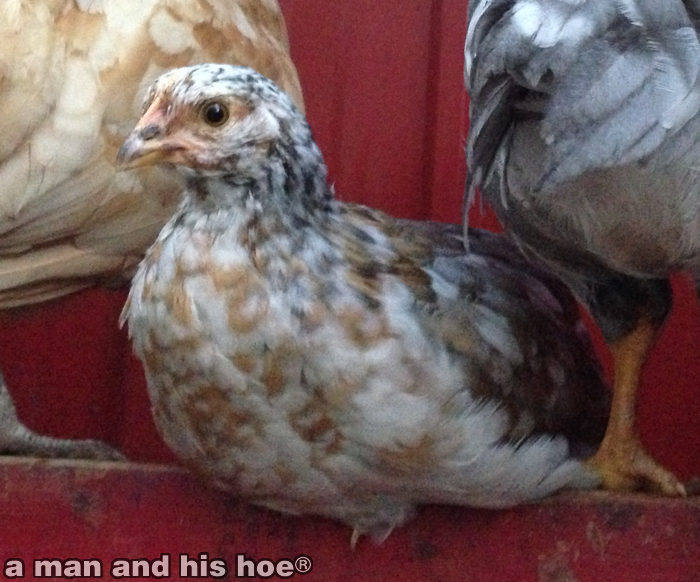 Take a close look at her feathers now, and then intensify the hue of their colors. You end up with a dazzling kaleidoscope of brilliant colors. Maybe that is how she would look if she went dancing in a disco.