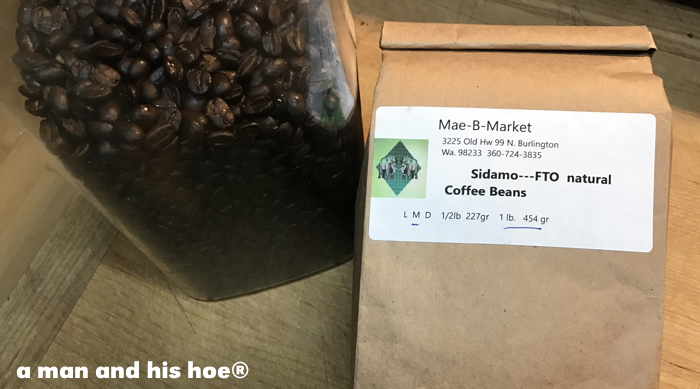 A pleasant five mile bicycle ride north live Bill and Gilda Gorr, coffee roasters who roast coffee one pound at a time. When it became no longer practical to keep ordering our favorite coffee from Seattle, I took them some of the coffee beans we like, and asked, "Can you roast something similar?" They came up with a Sidamo bean roasted to our liking. Now, whenever we get low on coffee beans, all I have to do is call Gilda and say, "We'd like more beans."
Do you have a coffee roaster you could take beans to and ask them to roast something similar? This is what is so nice about this special community. Instead of having the same Starbucks on every corner, I think people would be much happier having a local coffee roaster or two in their neighborhood who would roast coffee beans a pound or two at at time, and with whom they could have a nice chat when they went to pick up their beans.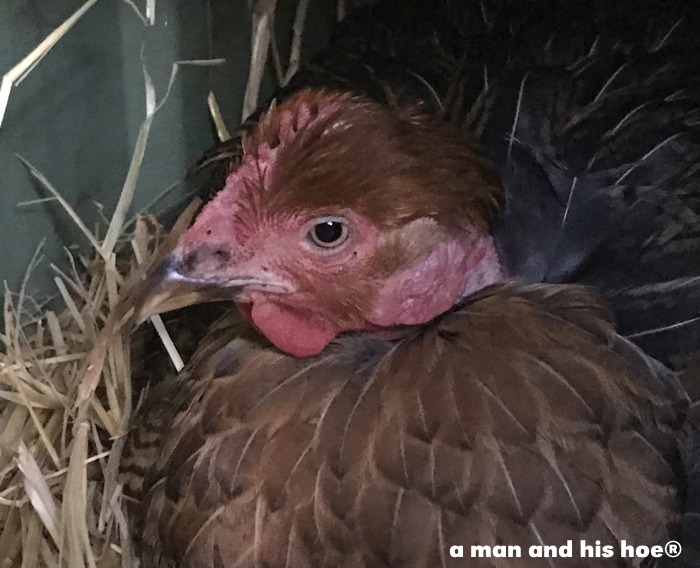 While gathering eggs this morning, I heard a sing-songy cackle, and found Hazel sitting on a nest. It's been a long time since I've seen Hazel sitting on a nest. Not too far away, I spotted Niji-hime 虹姫 and Betty in deep conversation. Hmm, they shut up when I approached. They aren't discussing how to join the Women's March on Washington next week, are they? Whatever it was, it seemed serious.