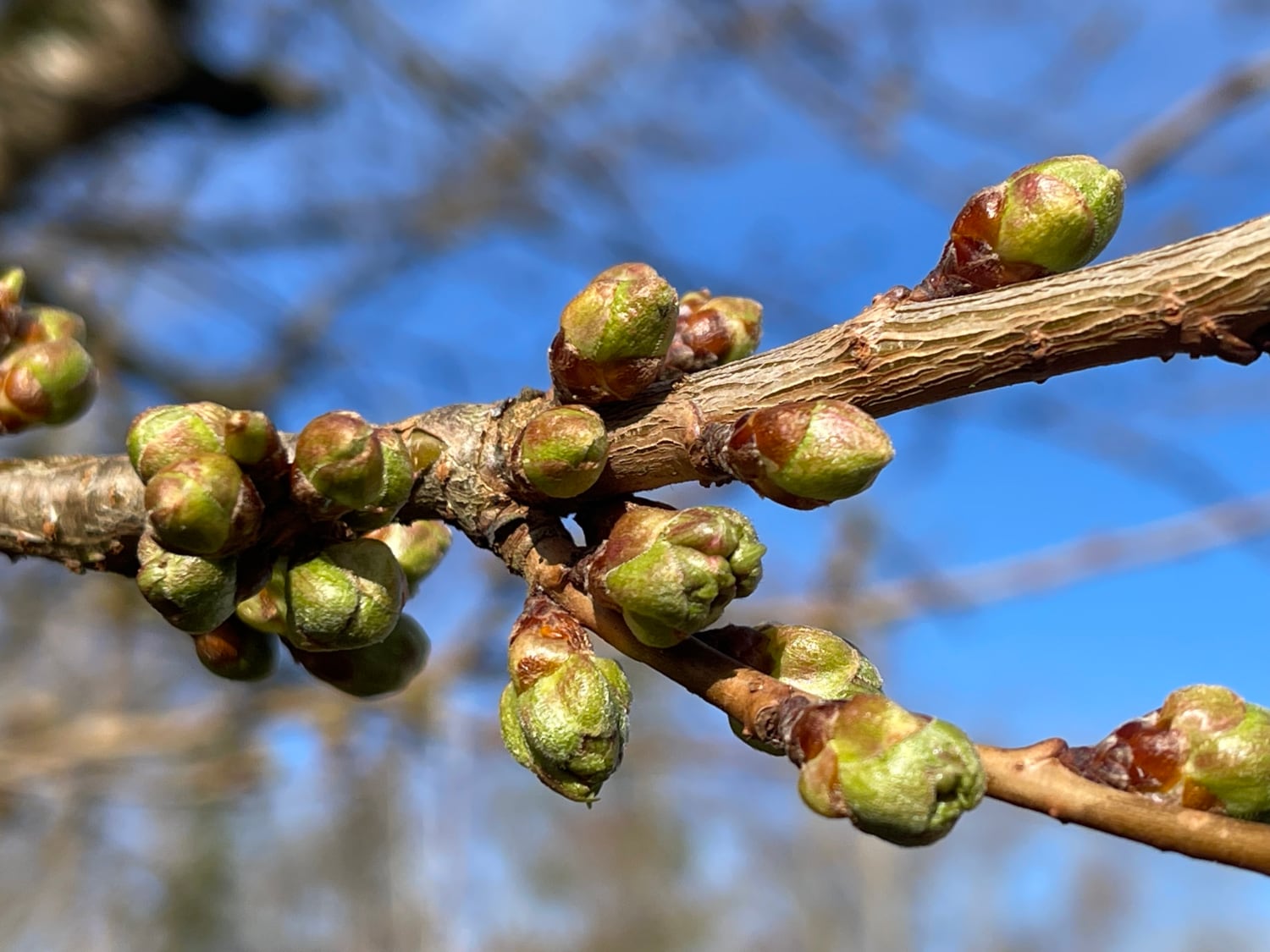 The cherry blossom buds are still wrapped up tight. You can feel them shivering, waiting for the warmth of spring to arrive. They are late this year. But how late? And when will they bloom? I'm guessing it will be the end of March or the beginning of April.
I went back through my photos of the cherry blossoms of this very tree. The earliest they bloomed was on March 4. The latest, on April 10. Around March 21~27 seems to be the most reliable time they bloom.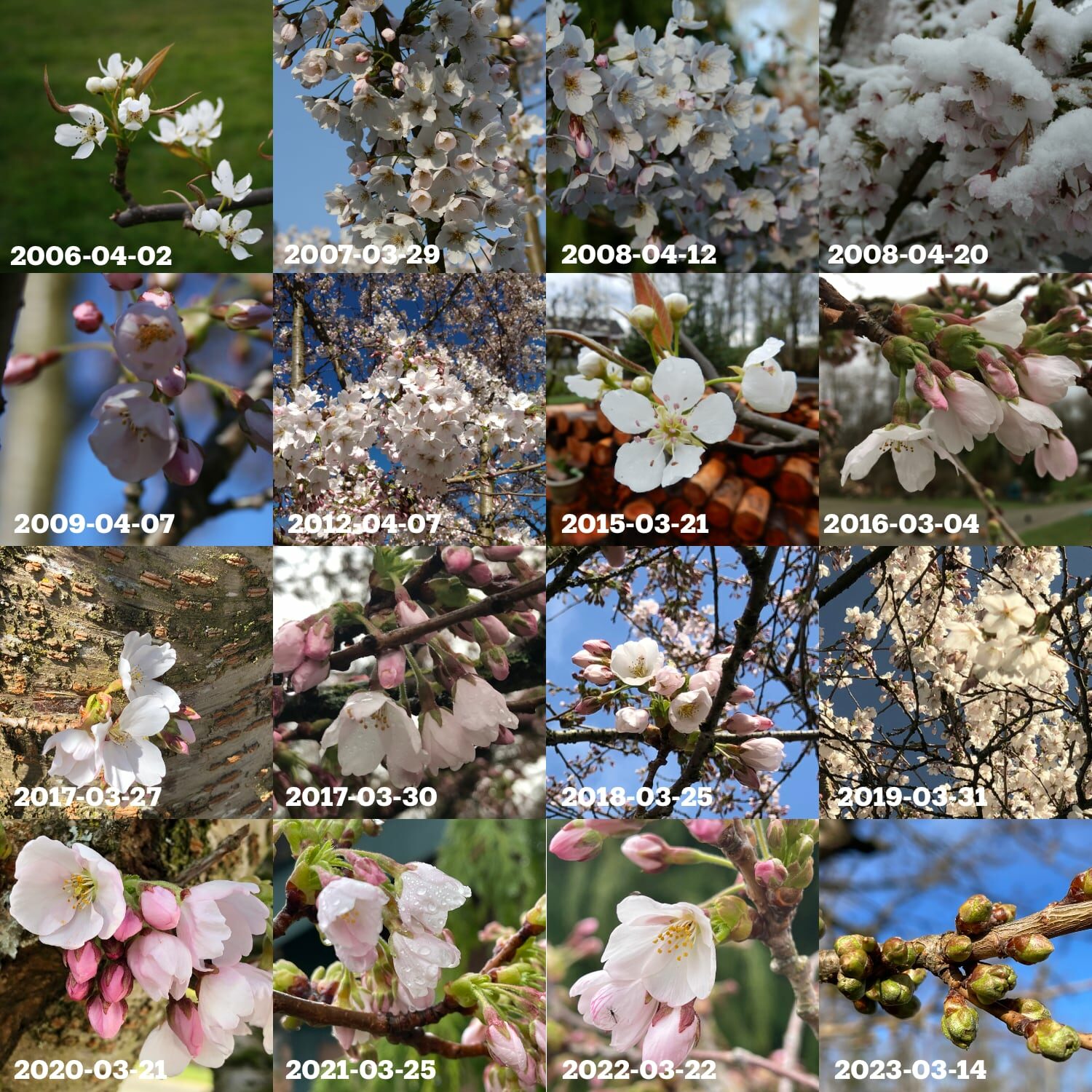 I couldn't find photos for every year, but this one stood out from April 20, 2008.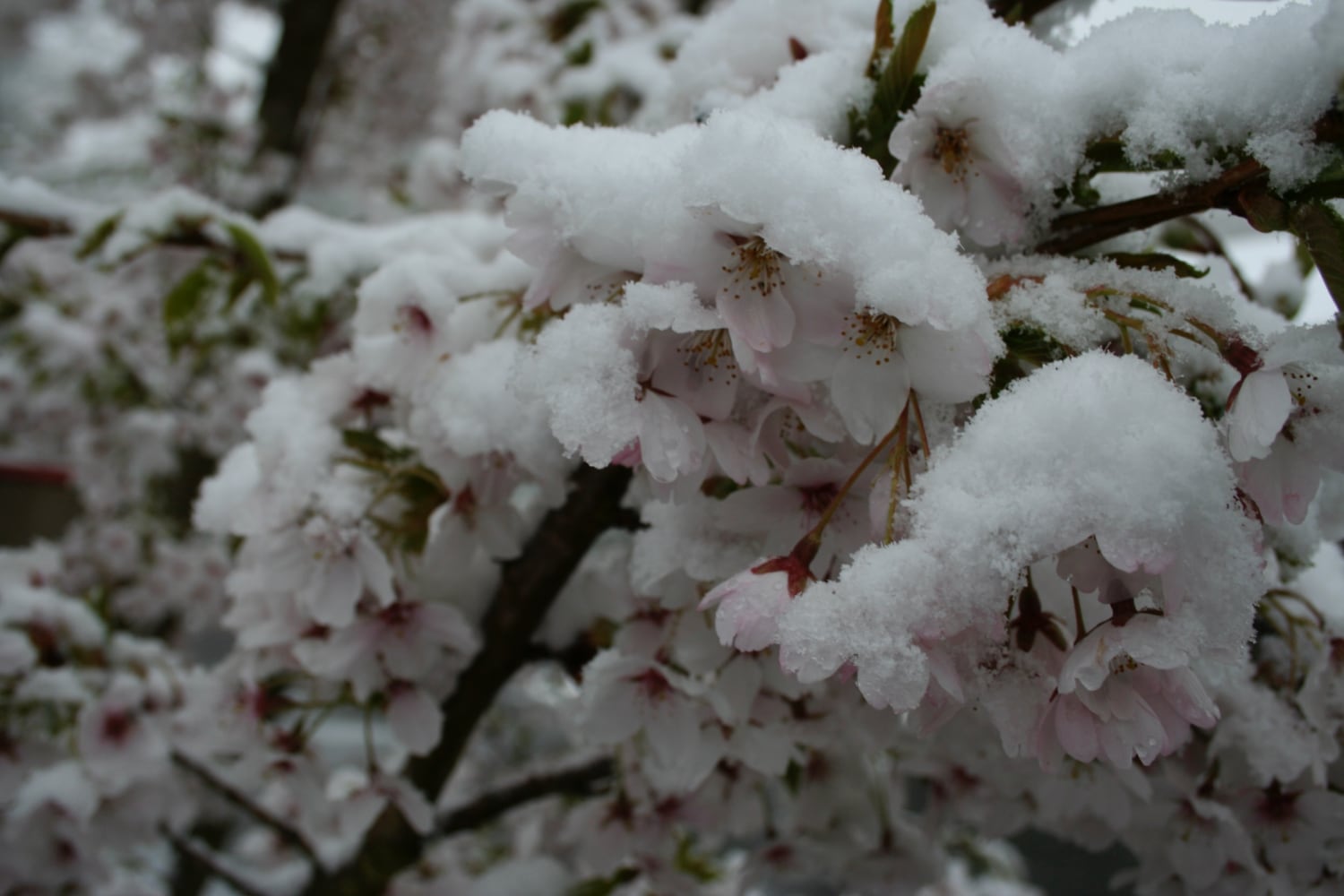 Heavy snow blankets the cherry blossoms on April 20! That year was a very snowy year. Our well froze. We melted snow for two weeks on the wood stove. It snowed every day from the end of December until March or so. We were snowbound for over a week.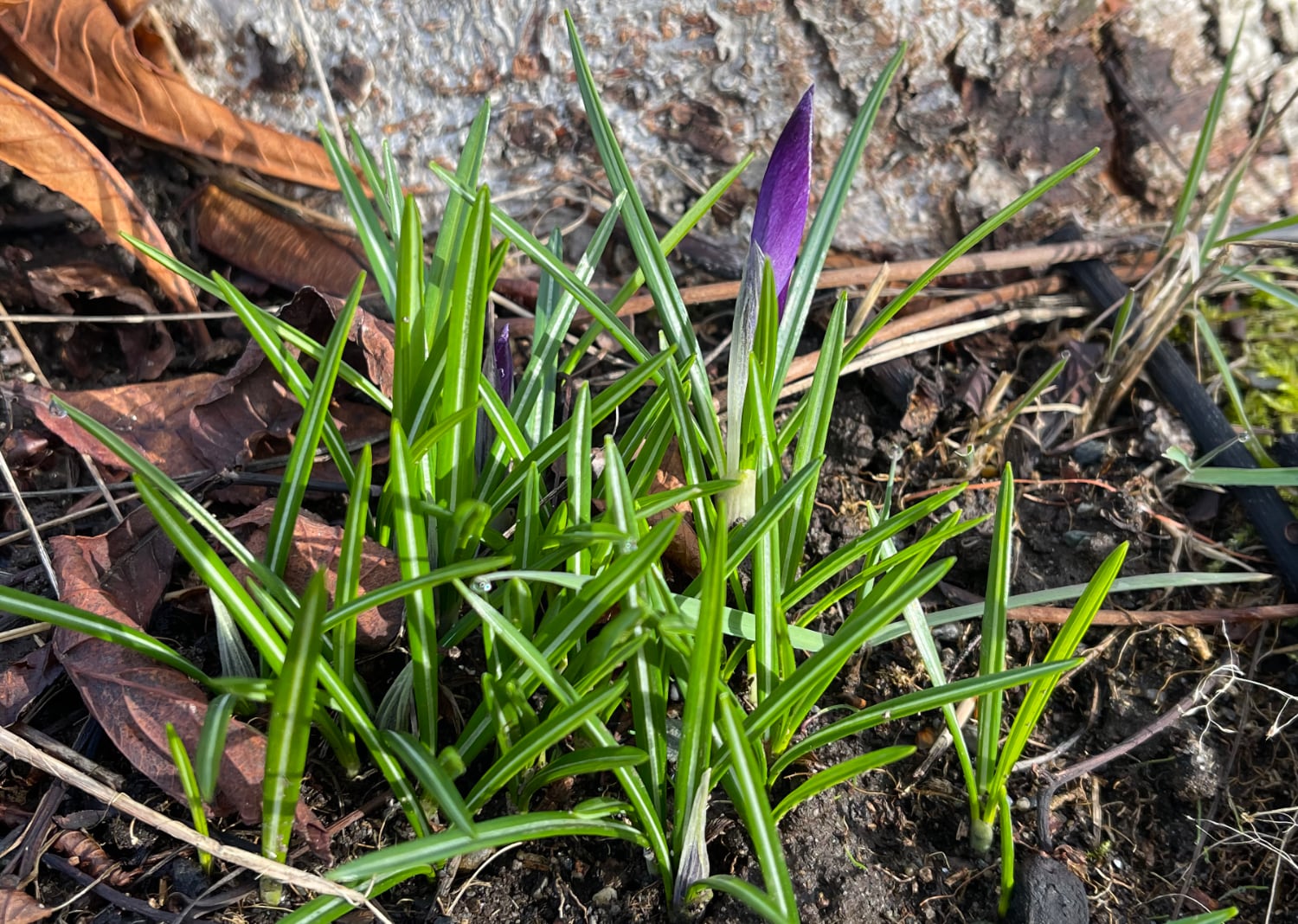 The crocus are very late this year. The first flower buds are just started to poke out. The narcissus have not bloomed yet either, and usually by this time they are in full bloom. Proof it's been a cool start to spring.