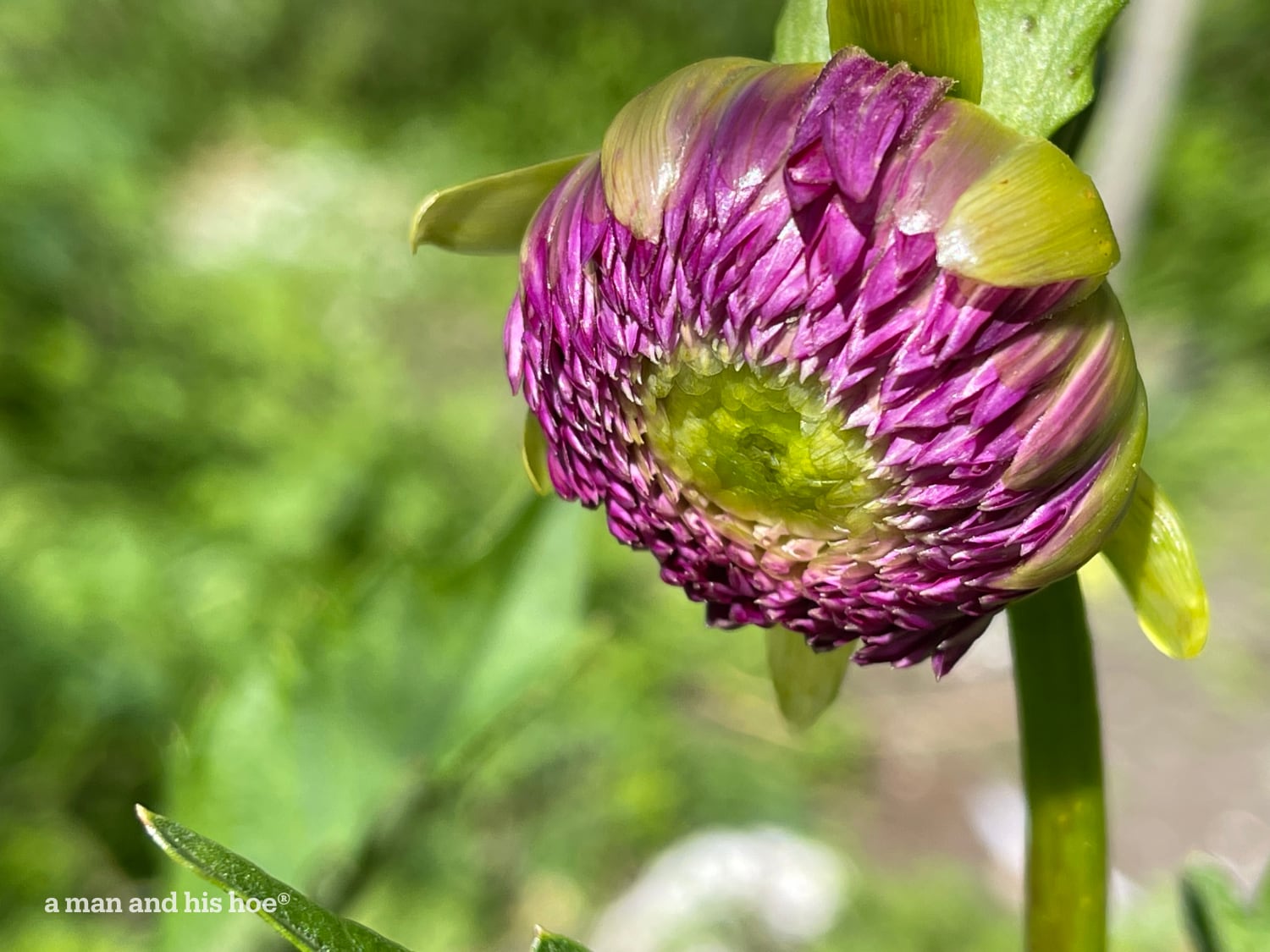 Summer is coming to a soft ending. The days are already a mix of fall and summer. Some dahlias are putting out their last buds. Each day, more mimosa flowers fall to the ground.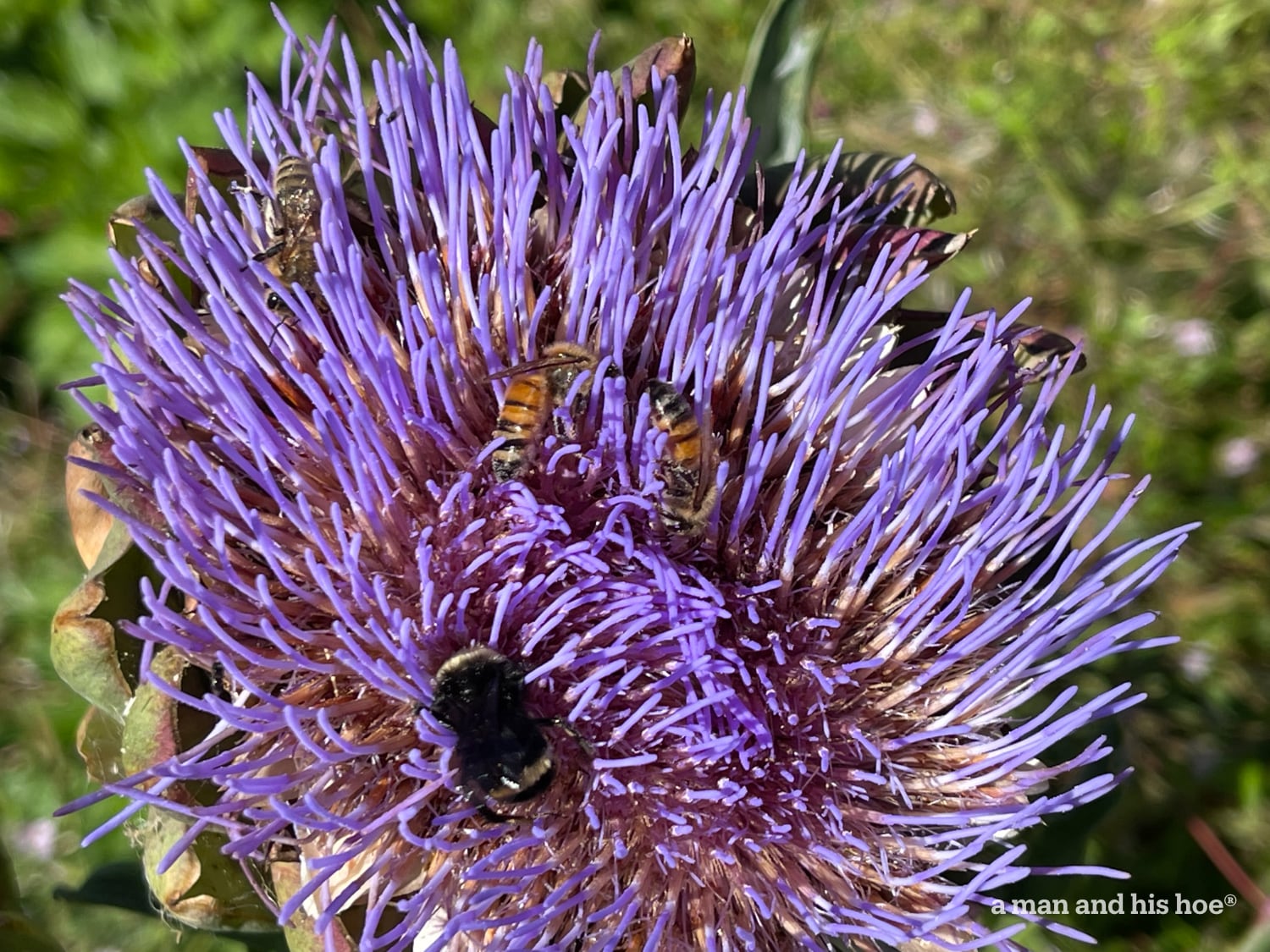 As much as I enjoy eating a plump artichoke, bees go bonkers when they find an artichoke in bloom. Such big flowers can feed many bees at once. In the deep, thick artichoke blossoms, the bees burrow in to feast. Some are in so deep, you have to look hard to see them. They look like little pigs with wings.
I suppose when bees get back to a hive late, "I came across an artichoke flower," excuses any tardiness. If you grow artichokes, let some bloom for the bees.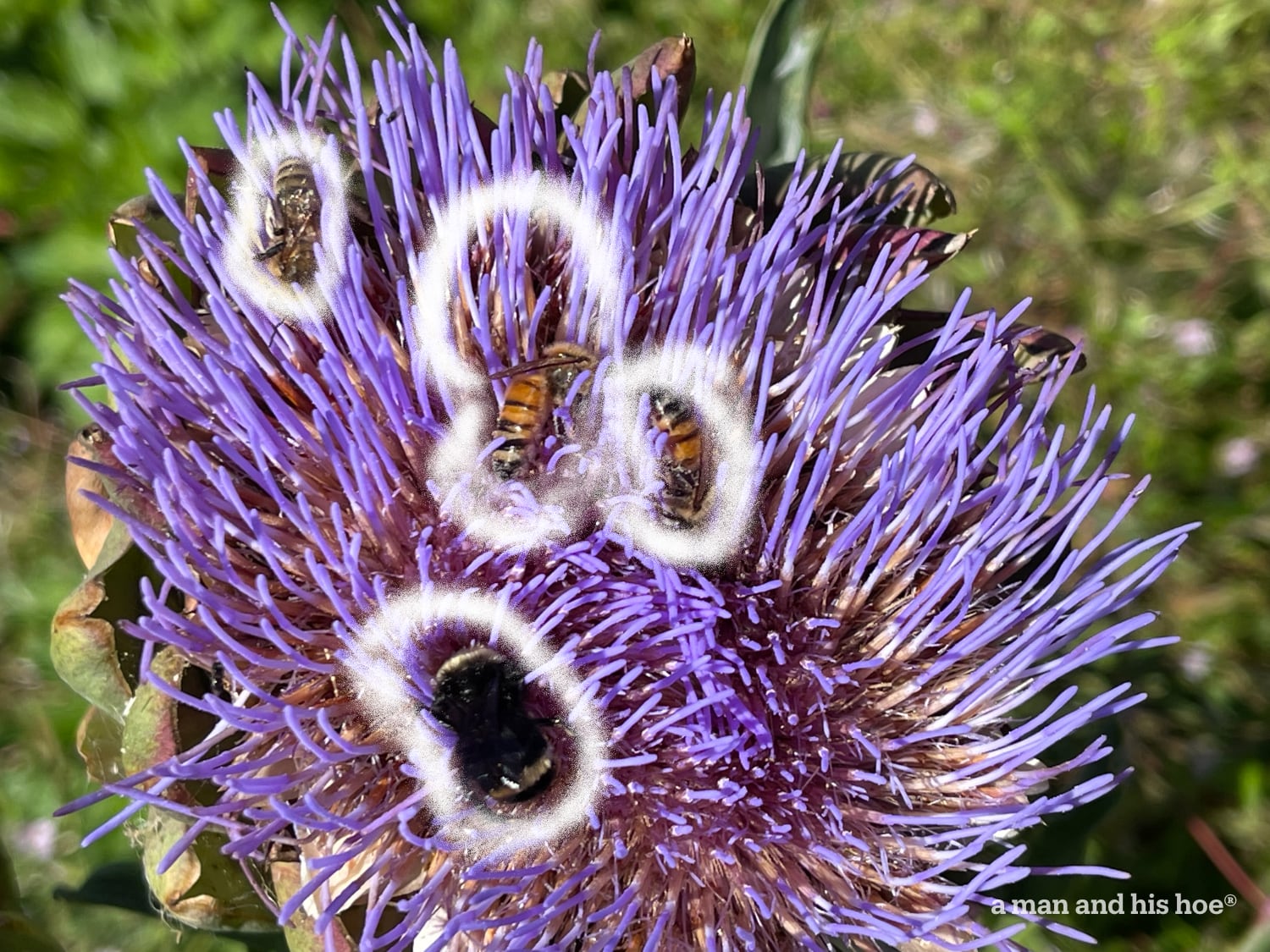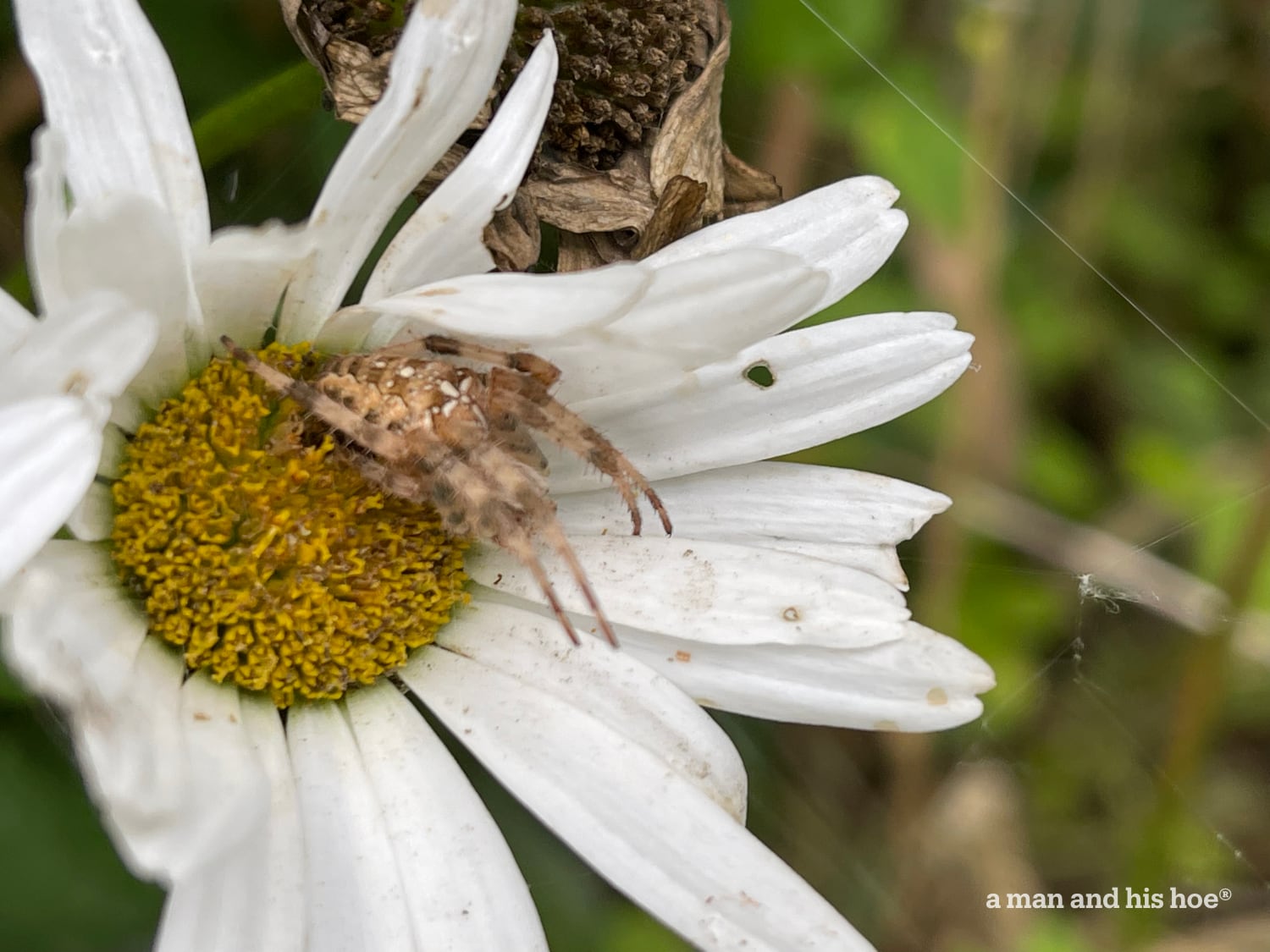 But not everything that blooms is happy time for a bee. A big spider lurks in this Shasta Daisy. How many bees are in its belly? Or will a bumblebee sting terminate this sneaky spider?