A bobcat is paying us visits. We saw it walk up the lane between us and the neighbors during the afternoon a few weeks ago. This week a motion sensitive camera I set up in the woods caught it walking near the cabin where I make tofu on Thursday night and Friday evening. A blackberry vine got in the way of getting a clear picture of it, but if you look closely you can see it walking by.
It is unnerving and exciting to have such a magnificent cat strolling through the woods. But I am keeping the chickens inside their fenced yard for the time being.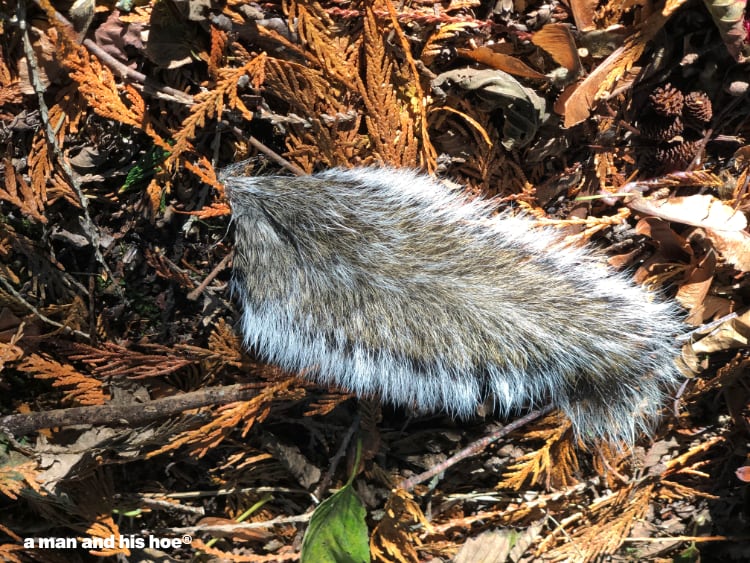 I don't want the chickens to share the fate of the squirrel this tail belonged to. I found the tail on a trail in the woods. I don't have proof that the rest of the squirrel ended up in the bobcat, but chances are good that it did.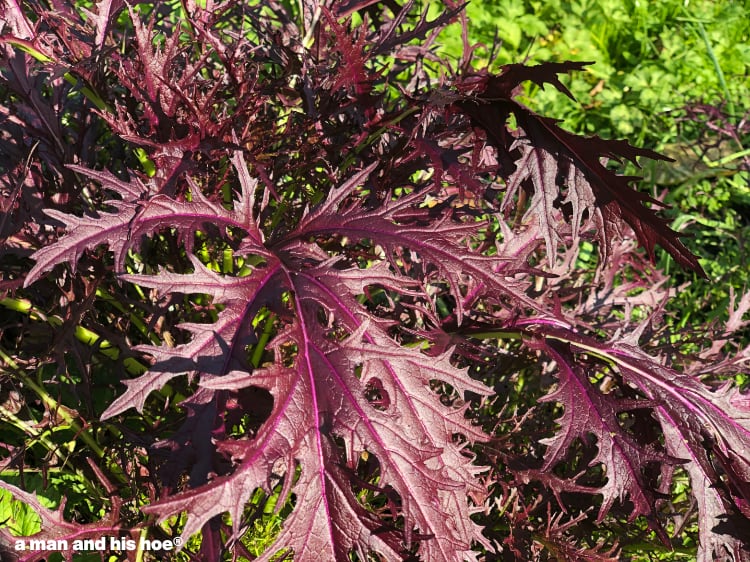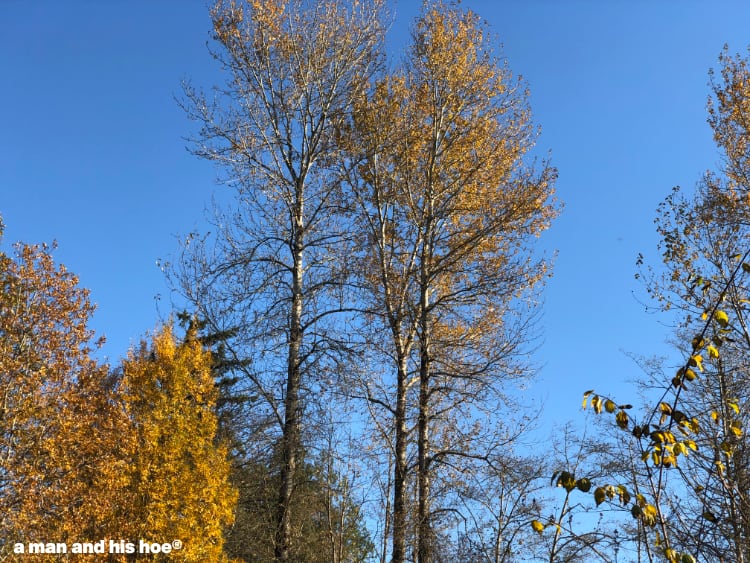 The fall leaves are past their peak. Many are down. Many of the trees are bare. A week of rain and showers is in the forecast. It's time to take out my rake and enjoy making huge piles of leaves.