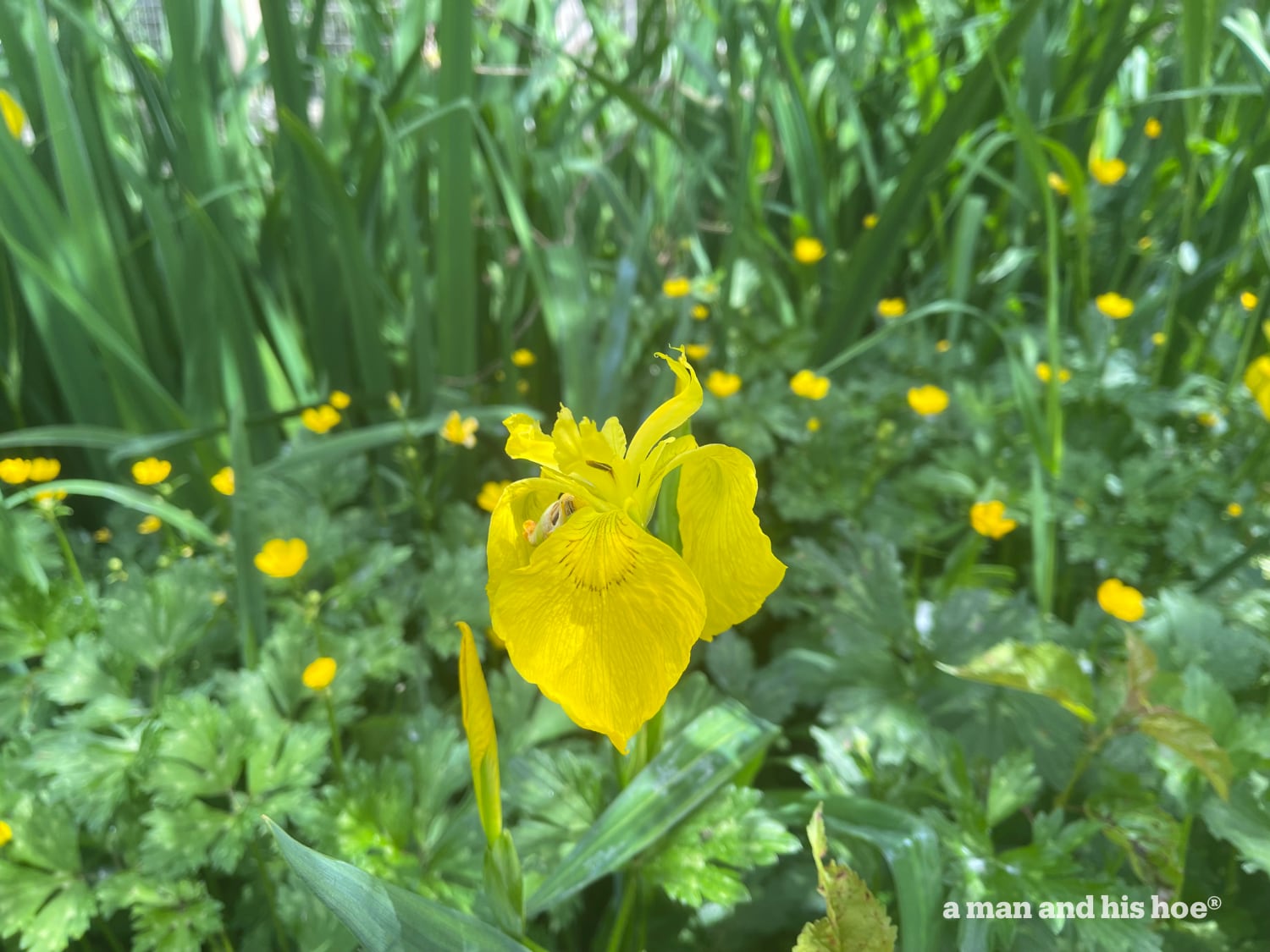 We are almost at the longest day of the year, yet summer seems a long way off. Chilly mornings, gray skies, cool breezes. Will it ever get warm this year? Last year's unbearable heat is a distant memory.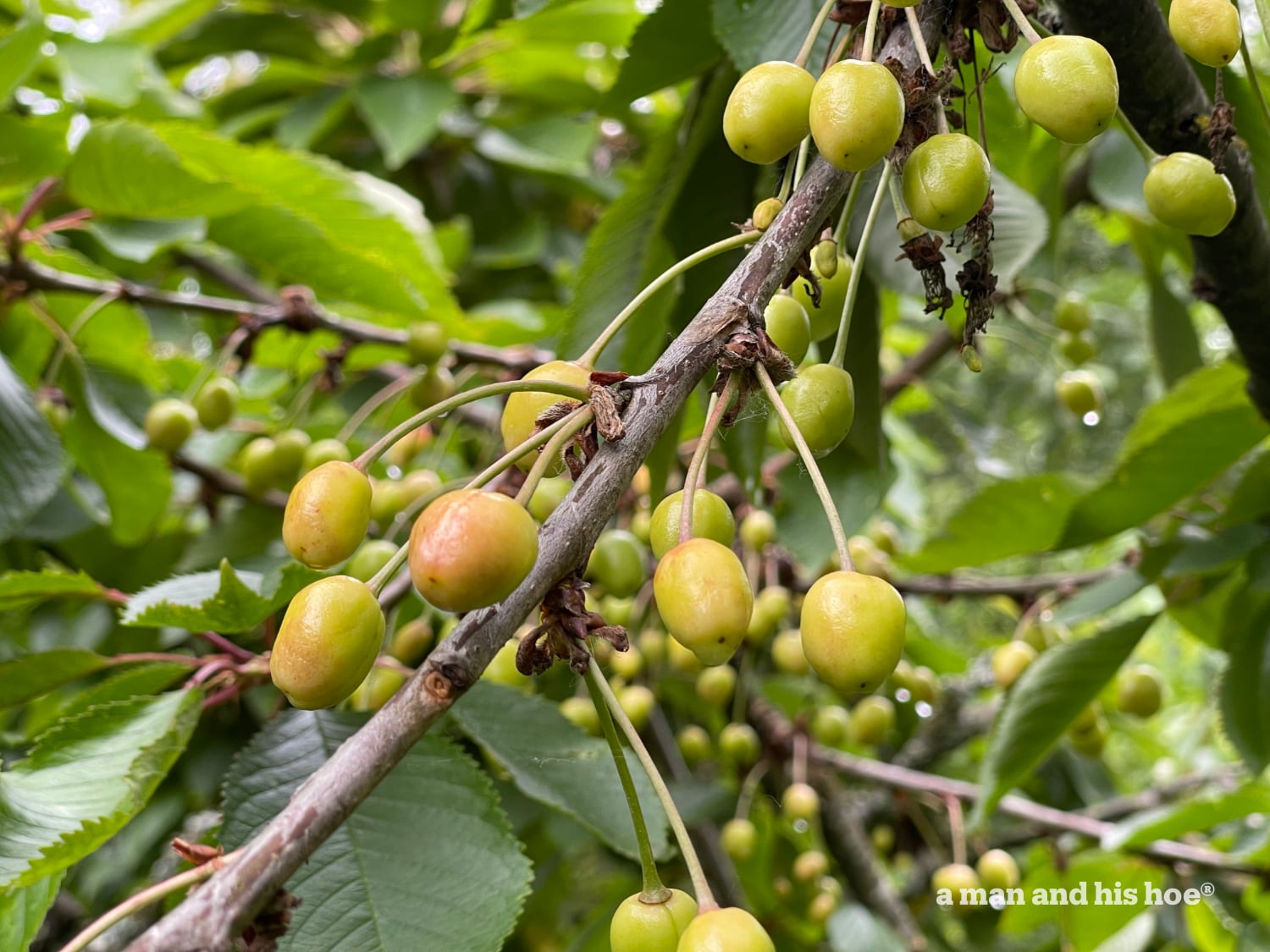 The cherry trees are laden with heavy bunches of fruit. A sunny week or two will make them divine. Then it will be a race to pick them before the birds do.
Speaking of birds, a small group of starlings delight us these days. Throughout the day, five to ten of them pick through the grass and bushes hunting for slugs. They drag the slugs onto the pavement, peck at them for a bit, and fly off with them.
They must be taking them off to their nests to feed their young. It's the first time I've seen starlings eat so many slugs. They can eat them all.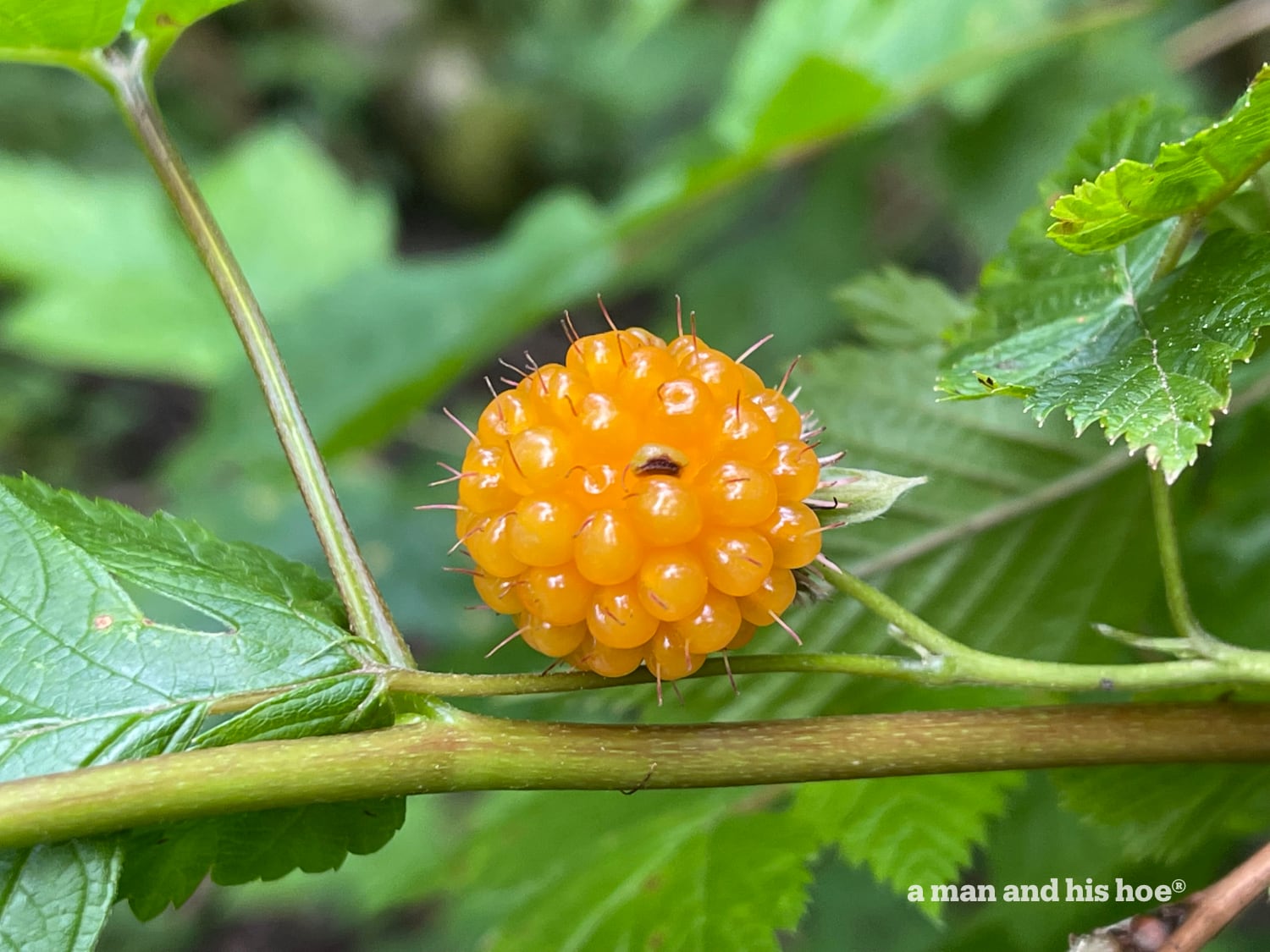 Salmon berry are nearly ripe. Tart with a touch of sweet. They are one of the berries you never see in a store.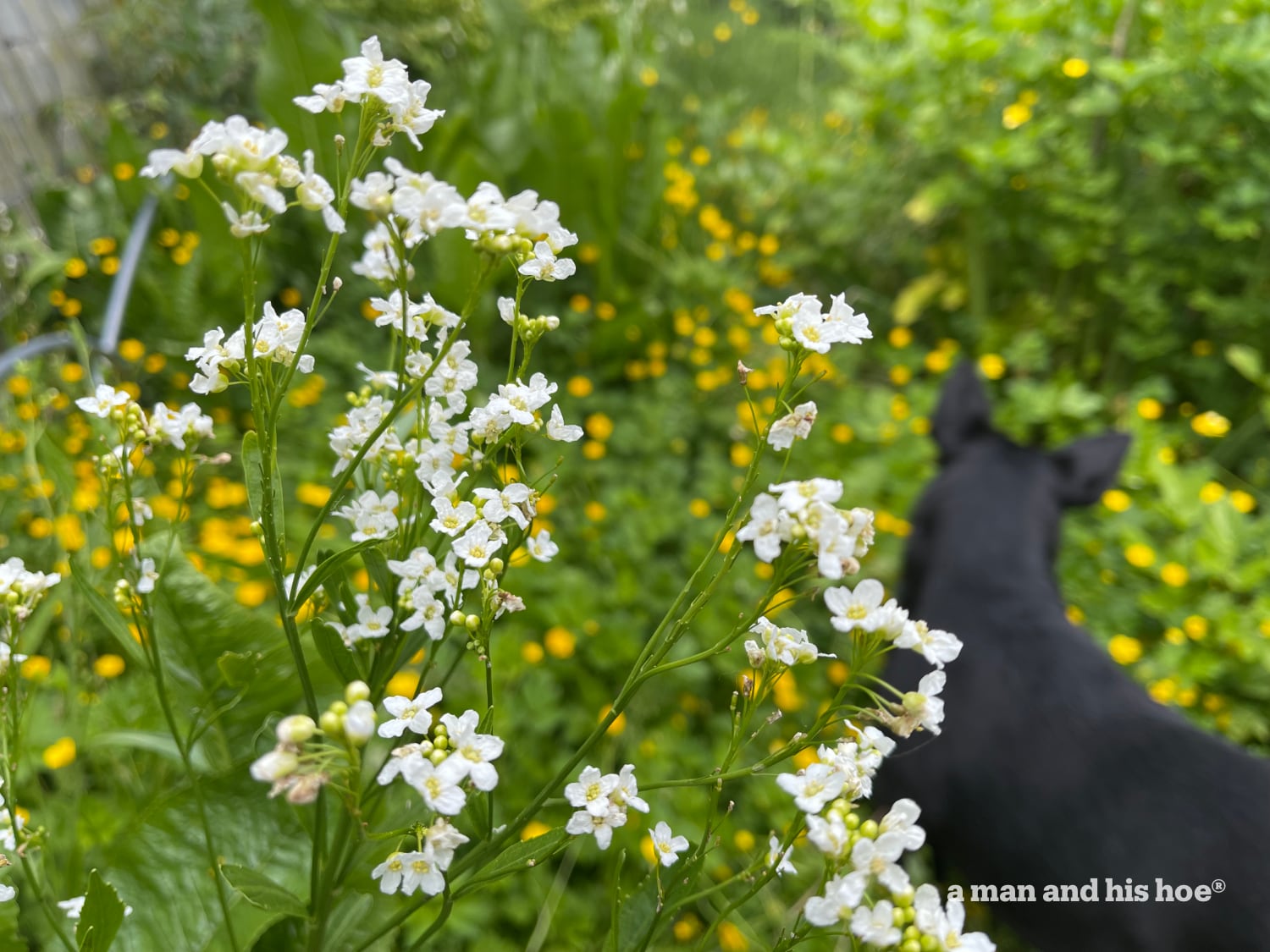 The horseradish blooms are a delight. From the sweet, honey-like fragrance, you'd never imagine the plants have roots filled with fire. It's a mind-bending experience nibbling on the sweet smelling flowers. They taste like mild horseradish. Imagine spreading honey on bread and tasting horseradish instead of honey. Your nose says, "Sweet honey!" But your tongue screams, "Burning horseradish!"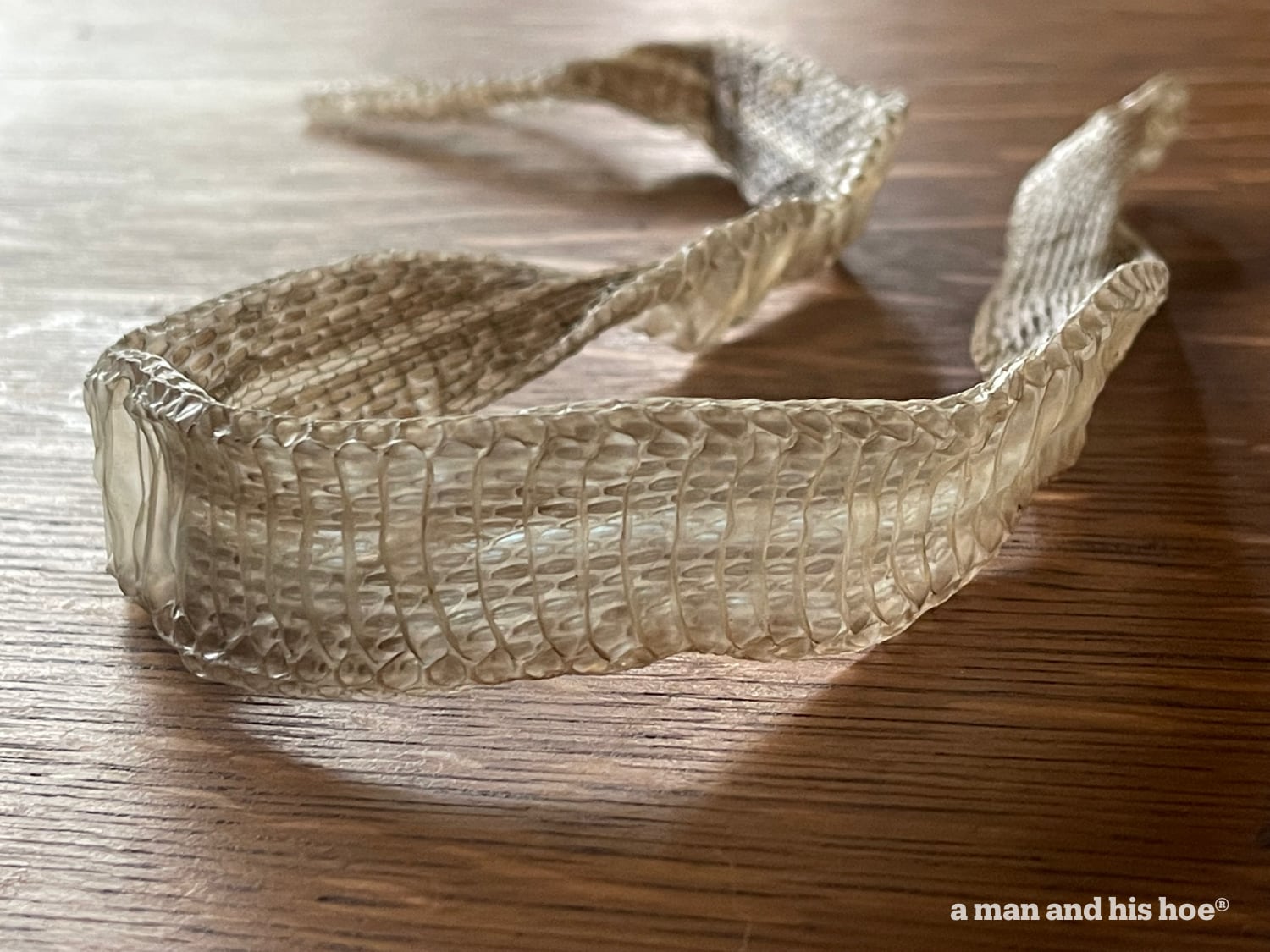 I found a garden snake skin. It's so light and delicate. What would humans do if we shed our skin every year in one whole piece? We'd have skin-shedding salons where staff would help us wriggle out of our skins without making a single tear. Wouldn't it be freaky to take a full skin we just wriggled out of and stuff it to make a life-size replica of ourselves?
"This was me back in 1980," you'd say, proudly showing off a skin you shed in high school and mounted as a science project. And parents would embarrass teenagers when they bring their date over to see the family by bringing out a stuffed baby skin. "Robert was such a cute baby. Do you want to hold him?" Could you say no?
Some people would keep their skin each year and have a special room with their skins stuffed to show off what they looked like year by year.
People would paint shed skins and make art from them.
"Cool," you'd say when you visit someone and they point out that each lampshade is their skin from a different year.
Skin Preservationist would be a licensed profession. DIY enthusiasts would have YouTube videos showing the best way to preserve your last skin shedding for posterity. There would be skin shedding competitions to see who can shed their skin most creatively. Celebrities would auction off their last skin. And in some cultures you know that just shed skin would be part of the cuisine.