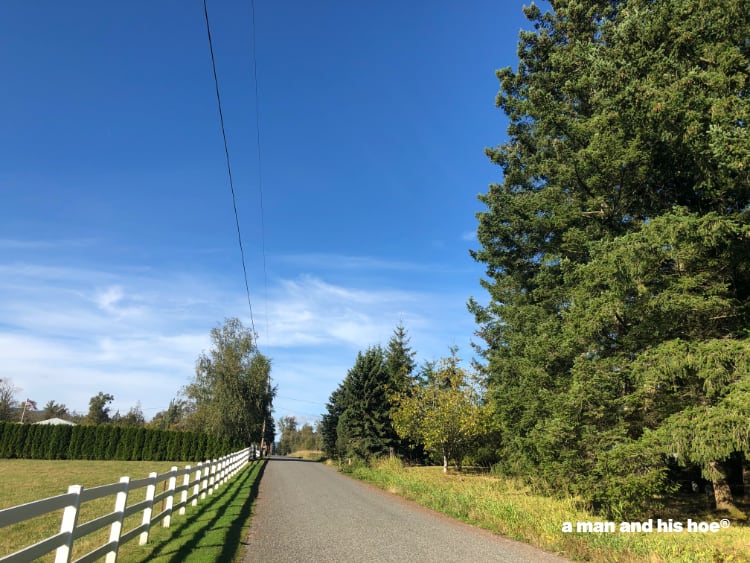 Skies don't get bluer than this. Today was a perfect day to pick grapes. Six years ago I planted 15 grape vines, varieties of grapes that ripen this far north. Lynden Blue, Venus, and Canadice from the lovely folks at Cloud Mountain Farm Center & Nursery. Six years later the vines are heavy with fruit. For years we should have a bounty of grapes to enjoy each fall.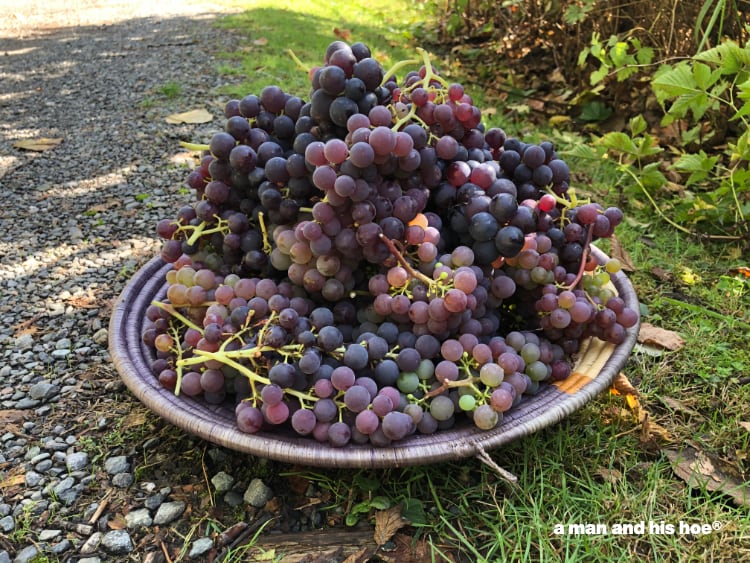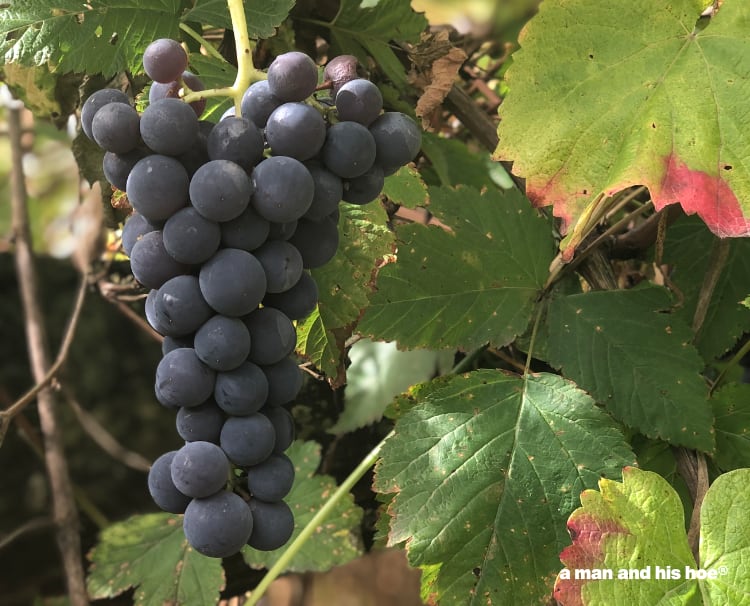 I'm happy. The chickens are ecstatic. All the grape bunches on the vine show how generous nature is. A grape vine doesn't need to make thousands of seeds to reproduce, but it does.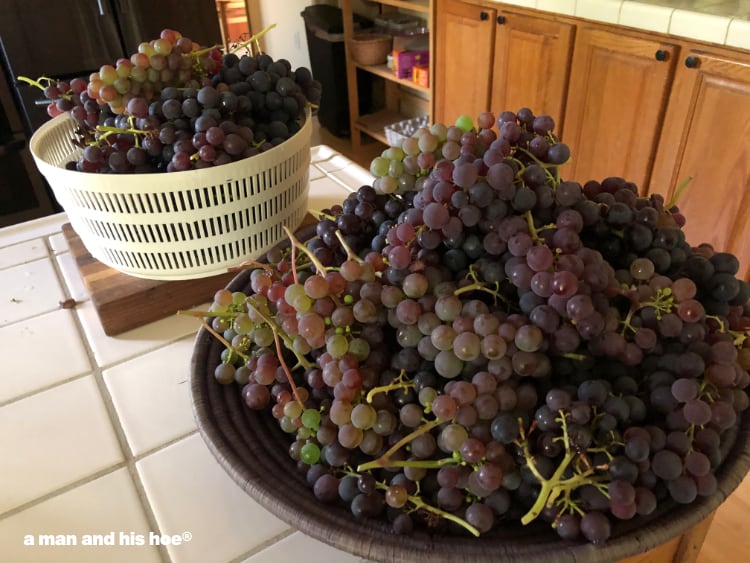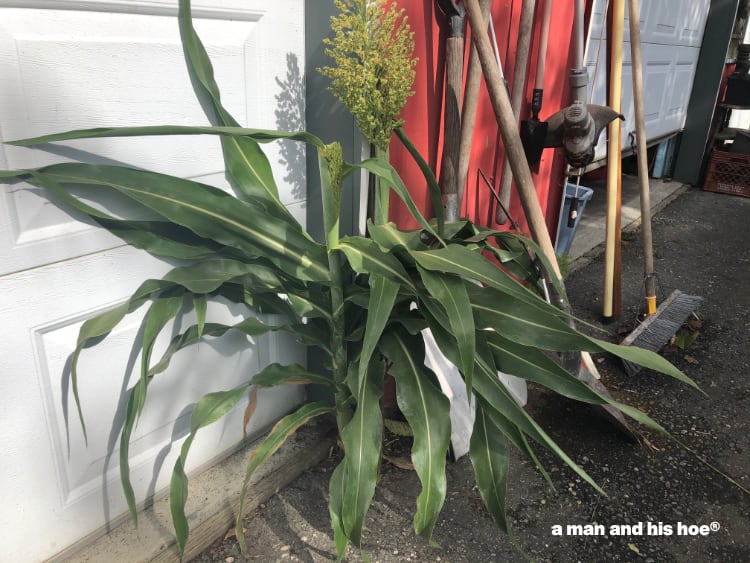 During the summer, a few grains of milo fell out of the chicken scratch and sprouted at the corner of a garage door. When they first sprouted I thought they were corn. But they become something quite different. A few seeds have turned into thousands. This may be worth growing.