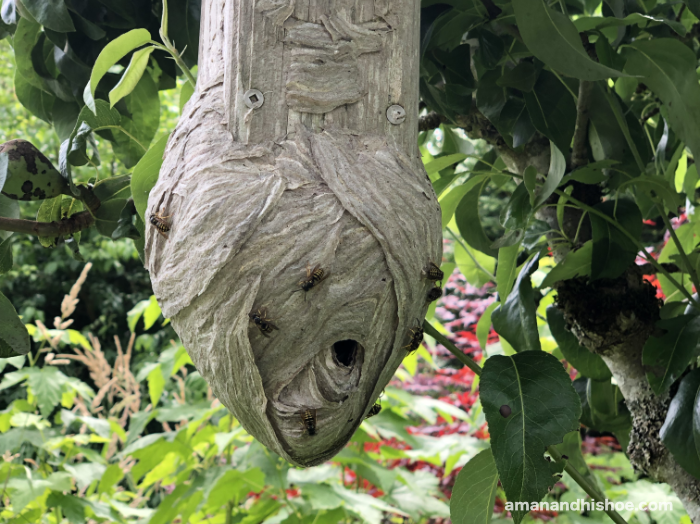 The wasps which built a nest at the base of a bird feeder under a pear tree were becoming a problem. Walk too close to the pear tree, and they'd sting. The one time I got stung, it felt like I'd walked against stinging nettles, and realized it was those wasps.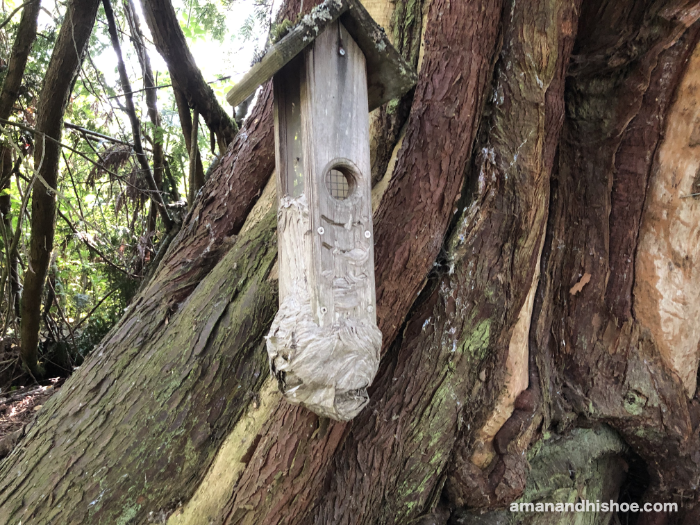 At night, I covered the nest with a bag and carried it off and hung it under a cedar far away from places well traveled.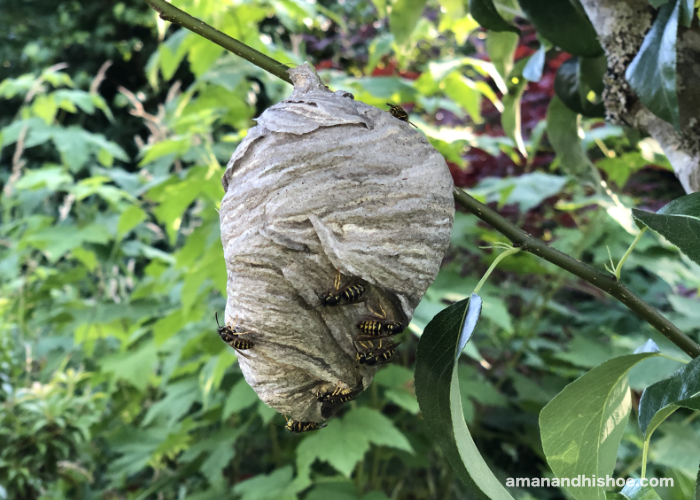 The next morning, the wasps were back under the pear tree, buzzing furiously, and determined to rebuild where their nest used to be. I don't mind as they eat a huge number of insects. I just need to warn anyone who visits to stay clear of the pear tree.