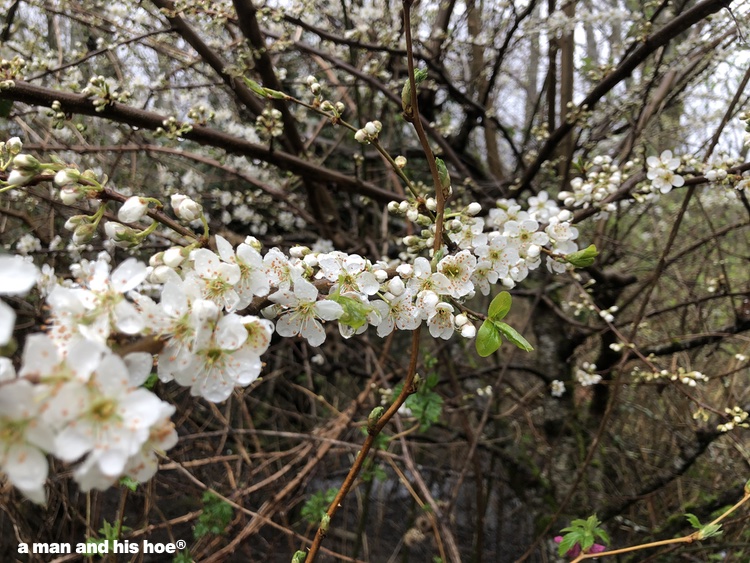 Spring is a riot of blossoms now. Plum trees and western skunk cabbage (Lysichiton americanus) compete to see who can fill the air with the most aroma. You can imagine which has the more powerful fragrance. According to Dave's Botanary "Lysichiton is from the Greek lysis (loosening) and chiton (cloak); as the fruit ripens the spathe is removed from the spadix."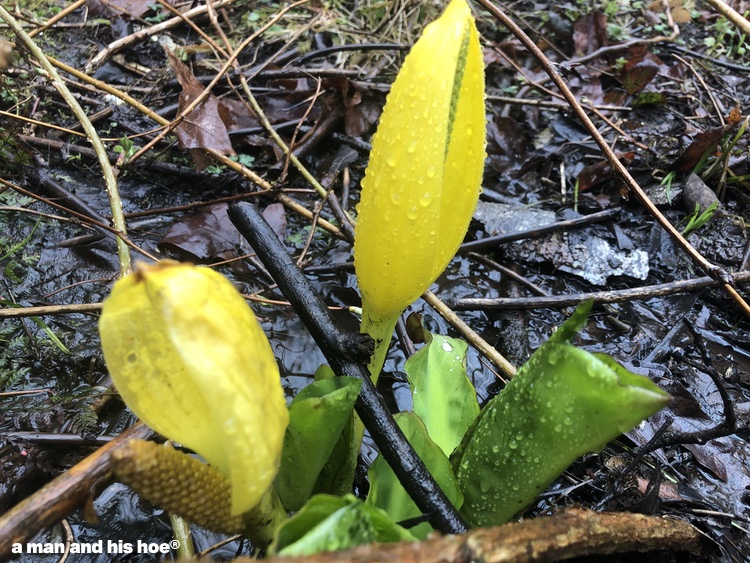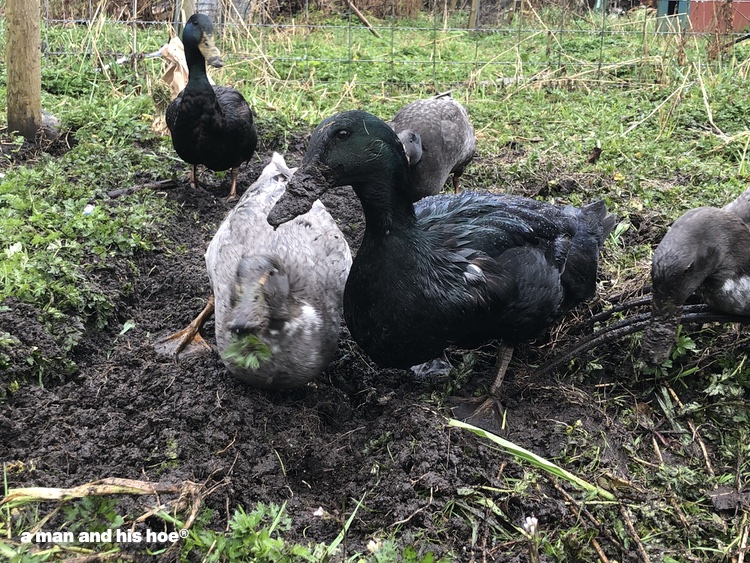 I got the last of the seed potatoes into the ground, the last that I have hanging around that is. I will need to get more. I've got a vague notion of growing at least a thousand pounds of potatoes this year. The ducks aren't sure I can do it, but they will give me a lot of help with my digging. I think ducks enjoy mud more than pigs.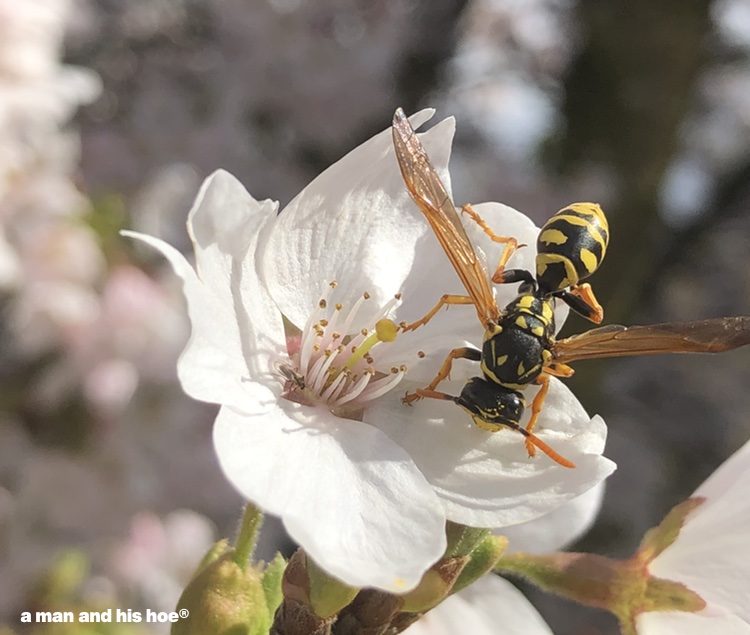 The one place where the action is this time of year is the blooming cherry tree. It is where everyone gathers. Wasps, bees, flies, bumblebees, butterflies, and a zillion other little things with wings make it the busiest place in the garden. It would be easy to while away hours up in the blooming cherry tree, watching the constant flow of traffic.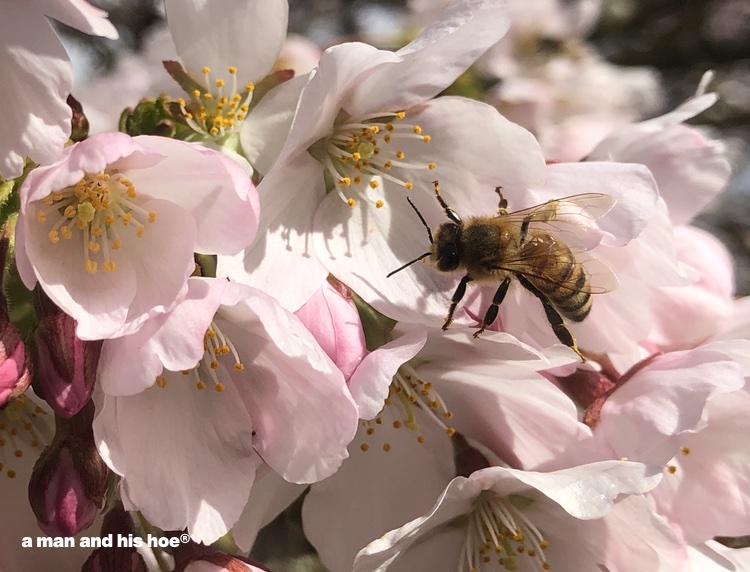 One thing I noticed is that bees prefer cherry blossoms that are in the sunshine. Does the nectar flow more when the blossoms are warmed by the sun? That's my hypothesis as to why the bees seem to like the sunny blossoms more, and why the cherry tree is where everyone gathers when the sun comes out.