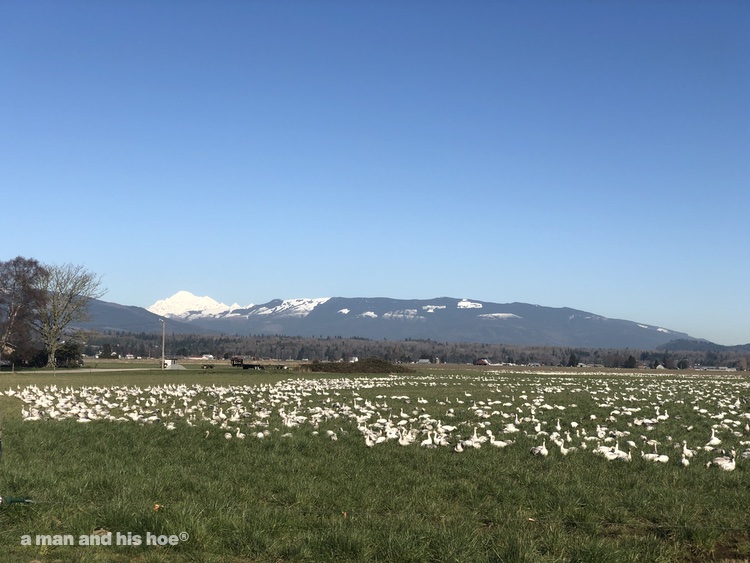 The snow geese migration has started. The snow geese that winter here are on the move. I passed a flock of thousands of them on the way home from delivering tofu. They are on their way to their summer home on Wrangle Island in Russia in the Arctic Ocean, 2,400 miles away. The island hosts some 450,000 snow geese during the summer. There they breed and raise the next generation of snow geese.
Next November, the snow geese migration will reverse course and we'll welcome thousands of snow geese as they fly in from the north.
Russian biologist, Vasiliy Baranyuk has studied the snow geese of Wrangel Island in Russia for forty years. He has followed them to their wintering ground as far as Nebraska.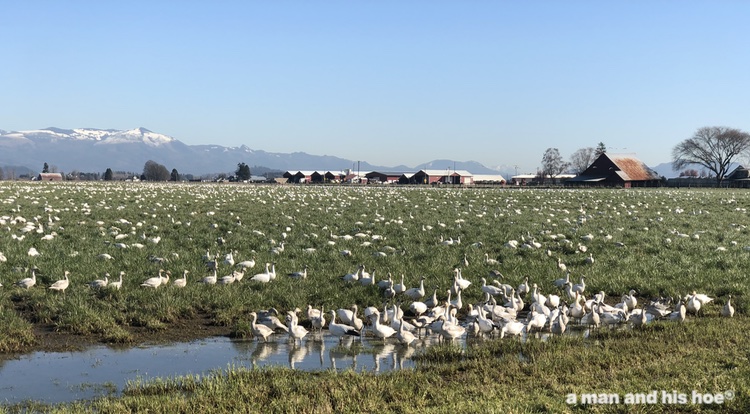 Looking at their route does make me wonder how often they stop to sight see on the way north. The lucky thing about snow geese parents is they don't have to worry about their children begging to stop because they have to go to the bathroom. That gentle rain that falls when a huge flock of snow geese fly overhead? It's snow geese young that can't hold it any longer.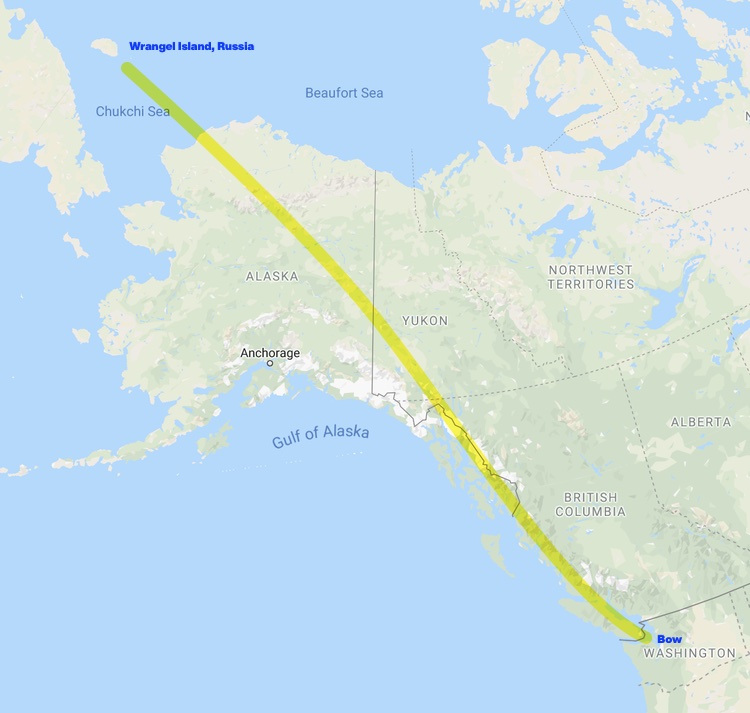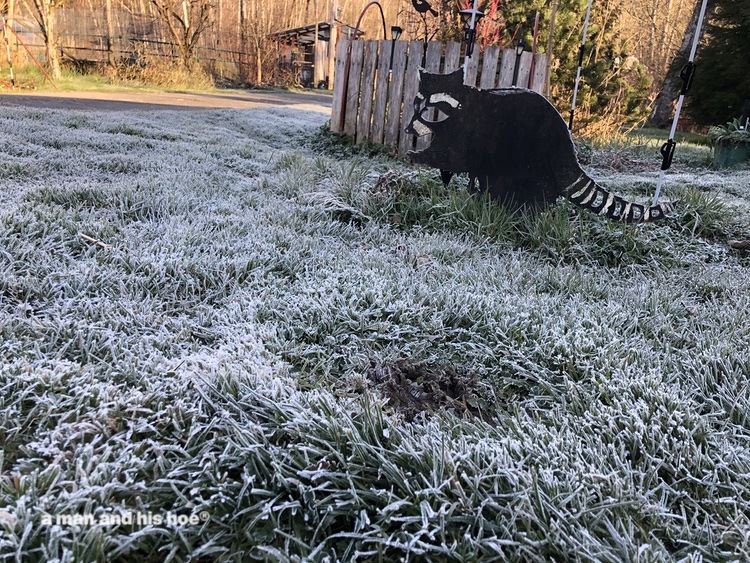 A frosty March morning leads to a great discovery. I knew the ducks had to be laying eggs, but where? Their secret is no longer a puzzle. I've discovered where they are laying their eggs. Ducks are clever about hiding their nests. Fortunately, they aren't into a brooding mood yet. This would be far too many ducklings to handle.