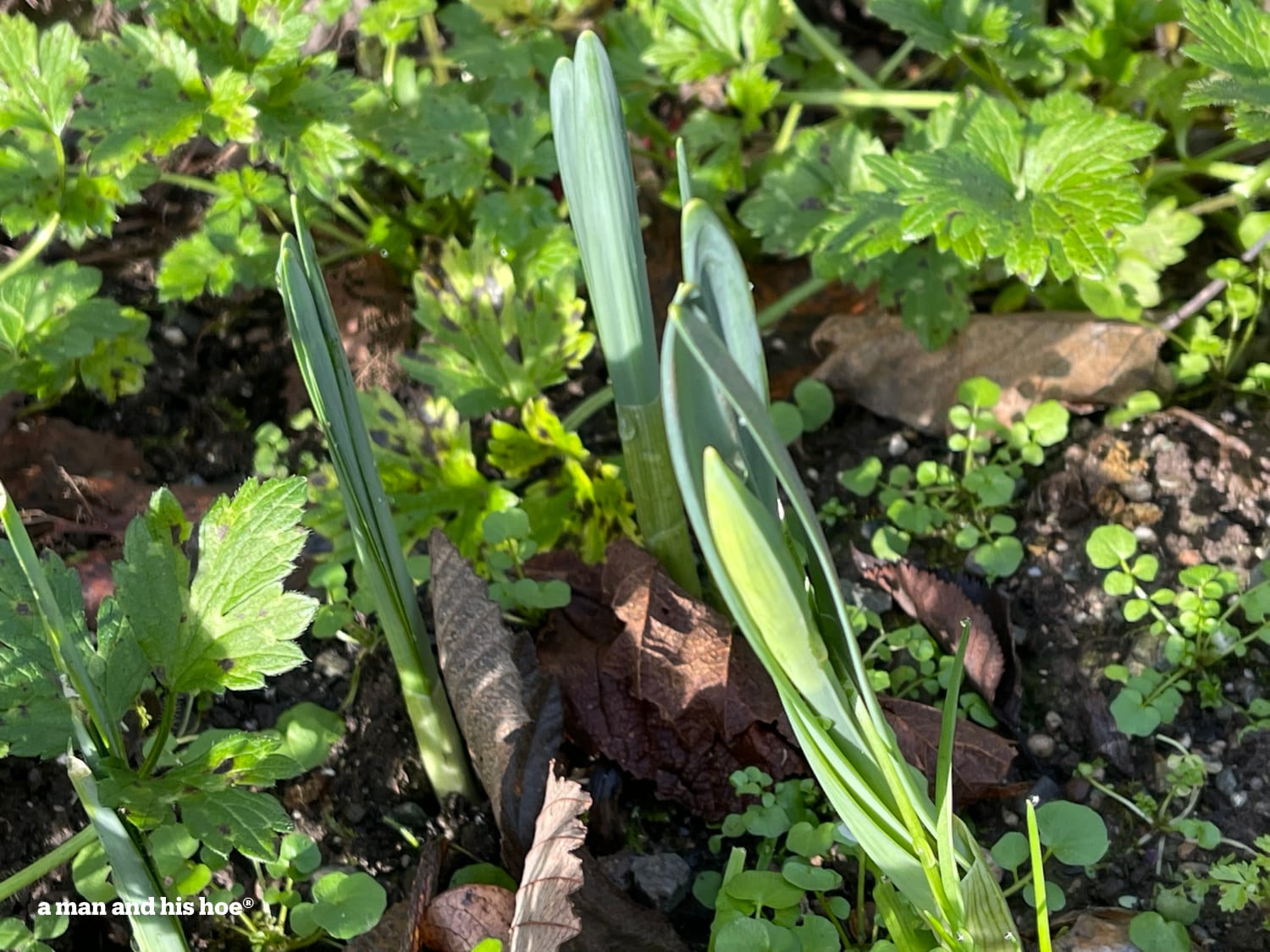 A big surprise yesterday was finding daffodil shoots. It's only December and they are already sprouting. One even shows a flower bud. All I can say is this was poor planning on the part of the daffodils. The forecast is for icy cold Canadian air to come pouring down the Fraser River Canyon and encase us in snow and ice for a week.
The forecast on the weather app I use on my phone changes by the hour. Earlier this morning it was light rain after midnight tonight followed by snow at 4 am, then rain again at 6, and snow at 10 am. Now it is snow at midnight, mostly clouding at 4 am, light snow at 6 am, snow at 8 am, and mostly cloudy at 8 pm. Whatever happens, it sounds like a good day to stay home.
The daffodils give me a glimmer of hope that they know something the weather forecasters don't. But if the snow starts piling up, my plan is to cover the daffodil shoots in a thick blanket of snow so they survive the cold spell.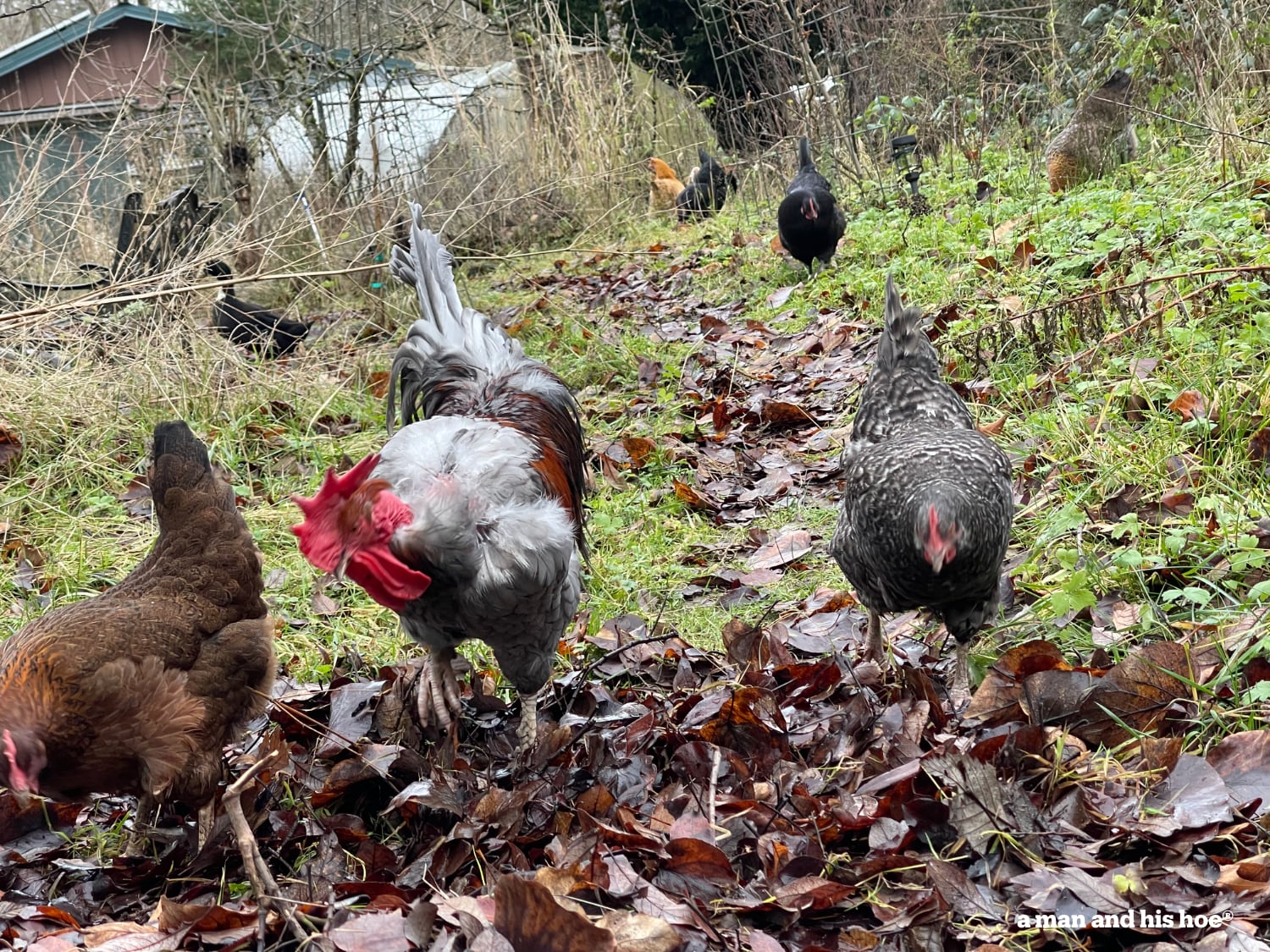 The chickens aren't making any special precautions for the upcoming arctic blast. They blissfully leave it up to me to make sure their water doesn't freeze and give them something they can eat when the ground freezes as hard as glass.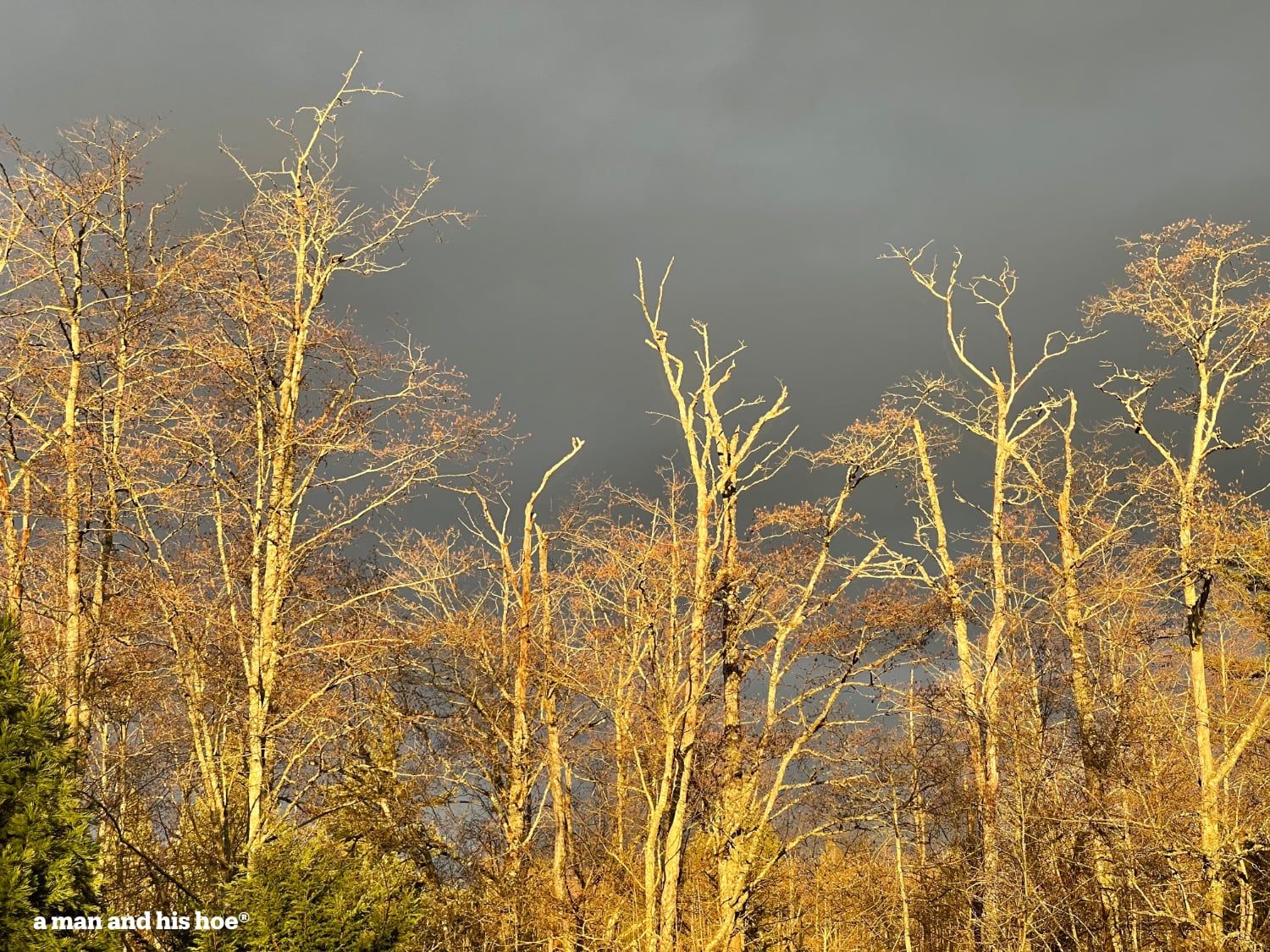 There needs to be a word that describes bare trees lit up by winter suns when the skies are dark and gloomy. The phenomenon doesn't last long. When it does it's like the trees are awake, yelling and screaming. Sun enflamed winter woods? Sun gilded bare trees? Sun sticks?