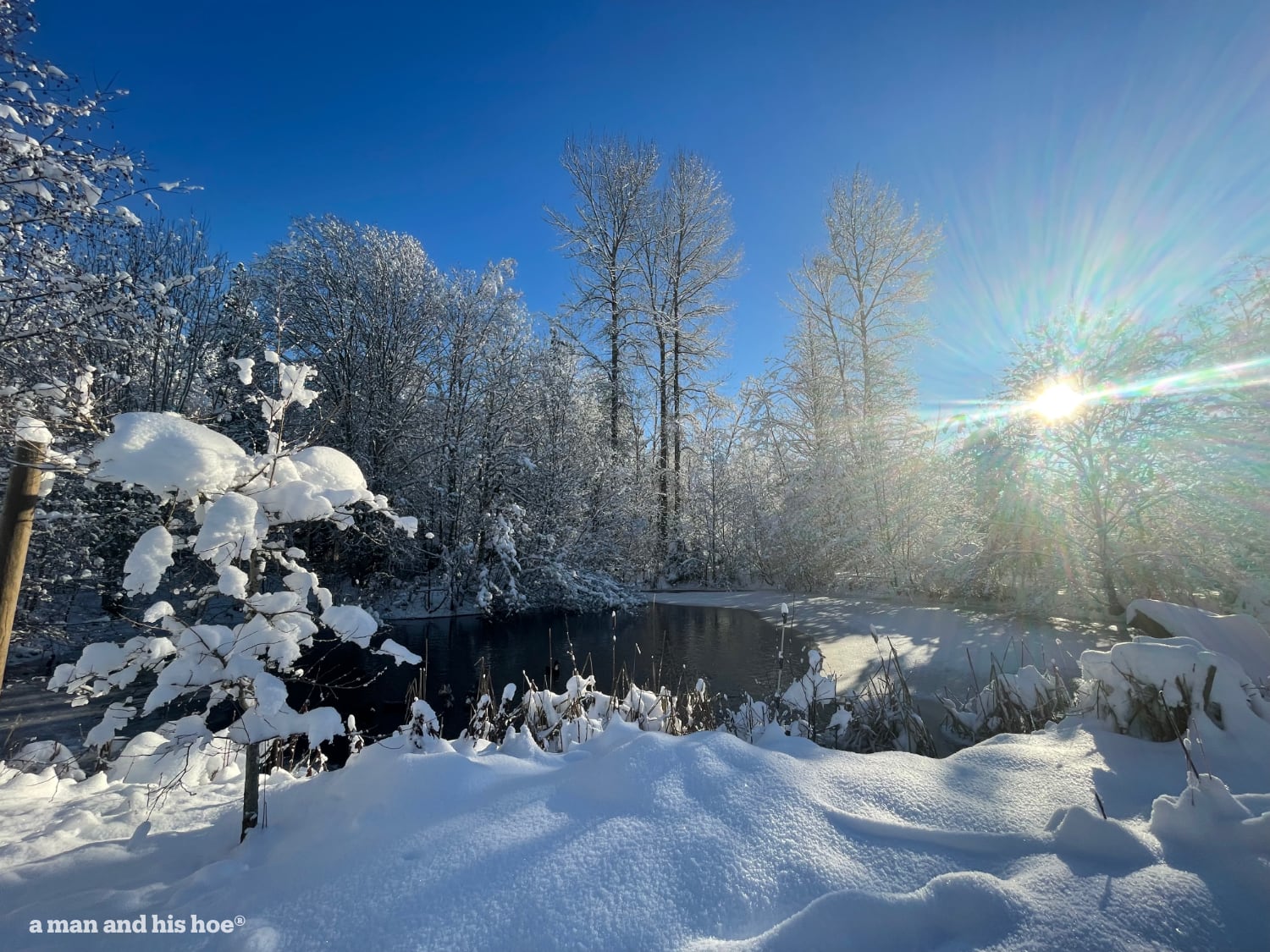 The last week of 2021 seems like an Arctic vacation. Snow started falling Christmas Eve. The cold that followed drove morning lows down to 7ºF, -14ºC. We haven't seen such cold weather or so much snow in years.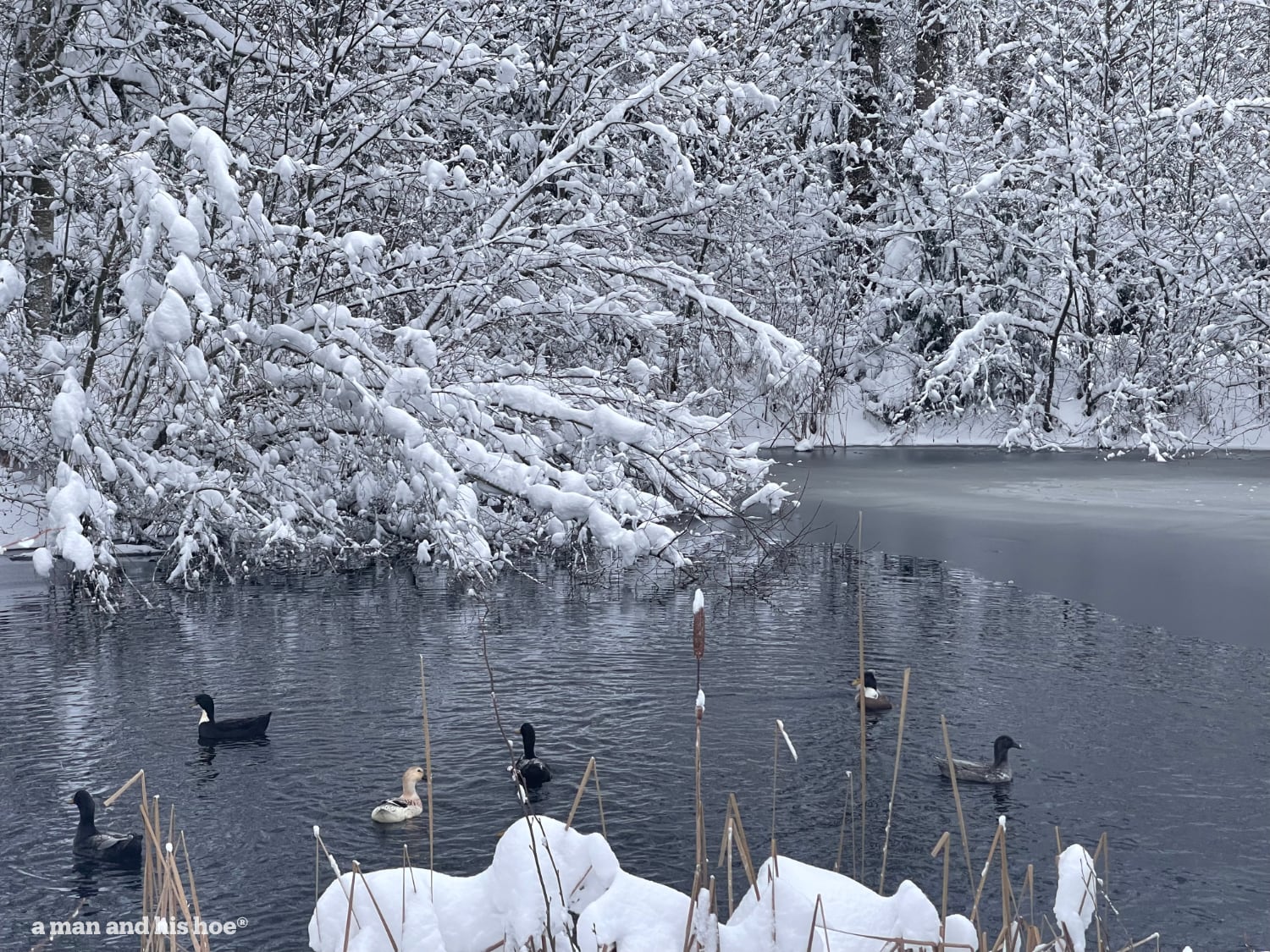 The pump in the pond kept it from freezing over. Which gave the ducks a safe place to swim about. If the pond freezes over, a hungry coyote or raccoon could get to them easily.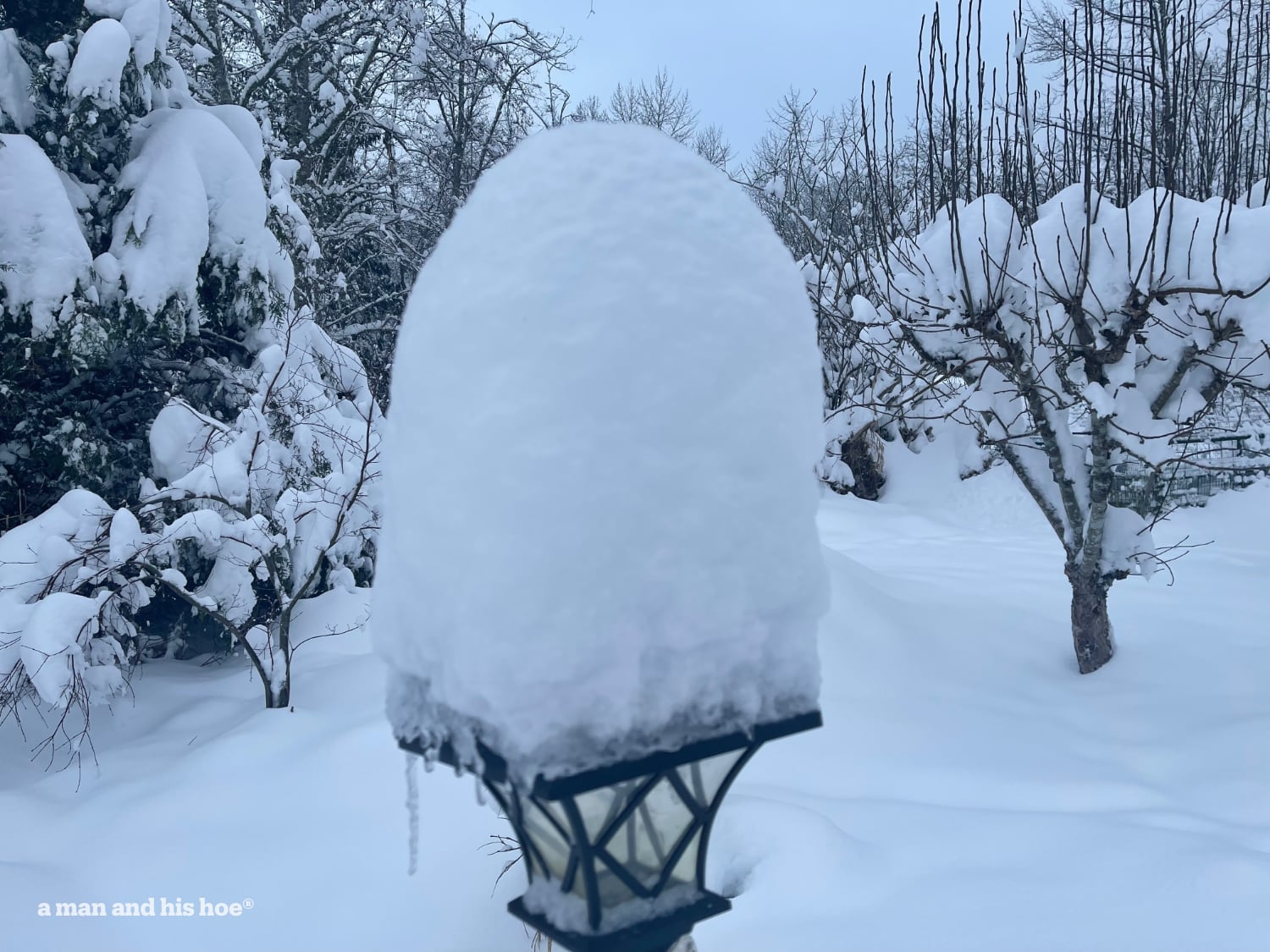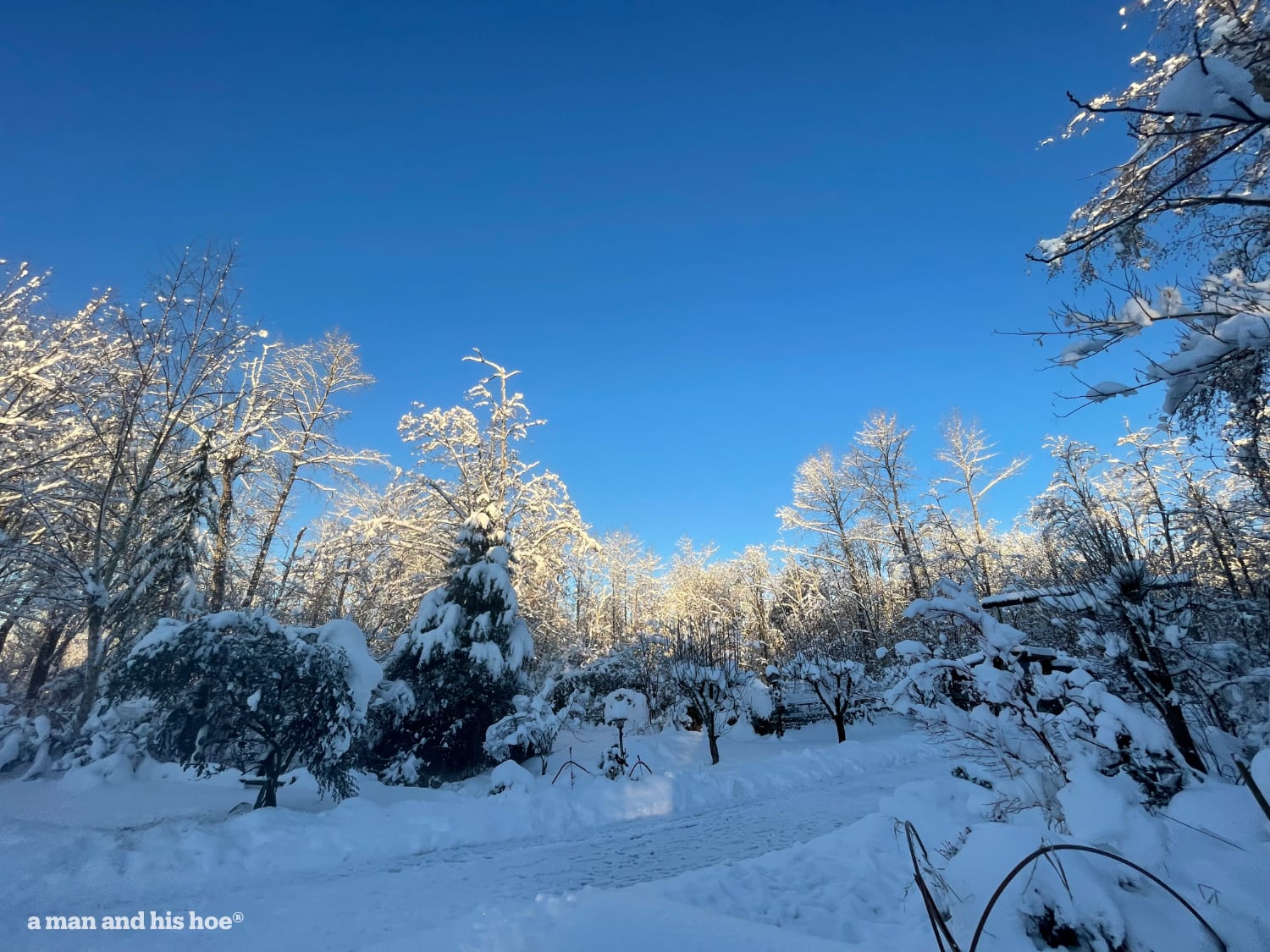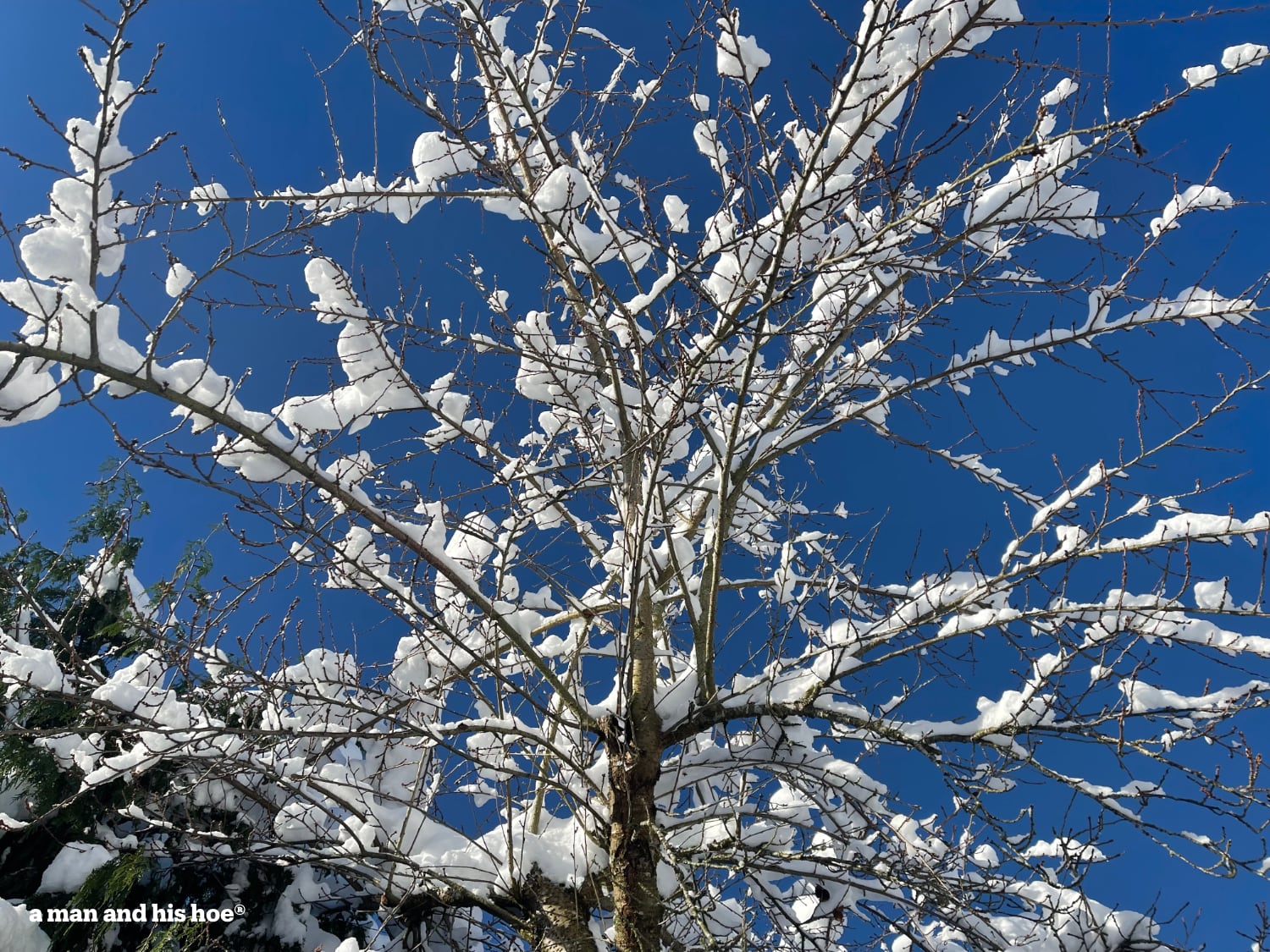 Under a blue sky the cherry tree looks like it is in full bloom.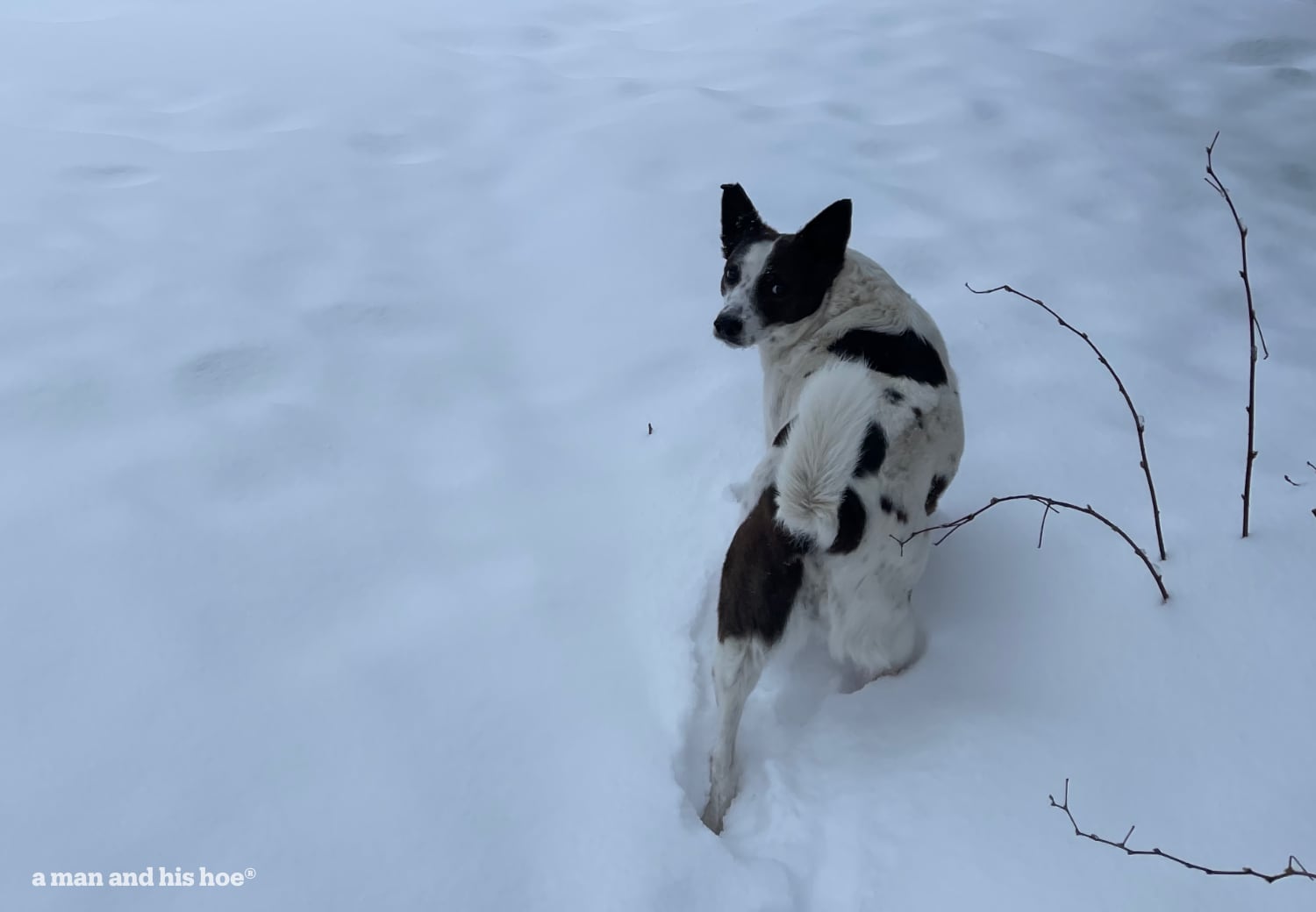 The dogs love the snow. It's been so cold that the snow is powdery soft. Shoveling it off the driveway is a breeze. I can't go running in this snow so spending an hour or two shoveling snow is a relaxing alternative.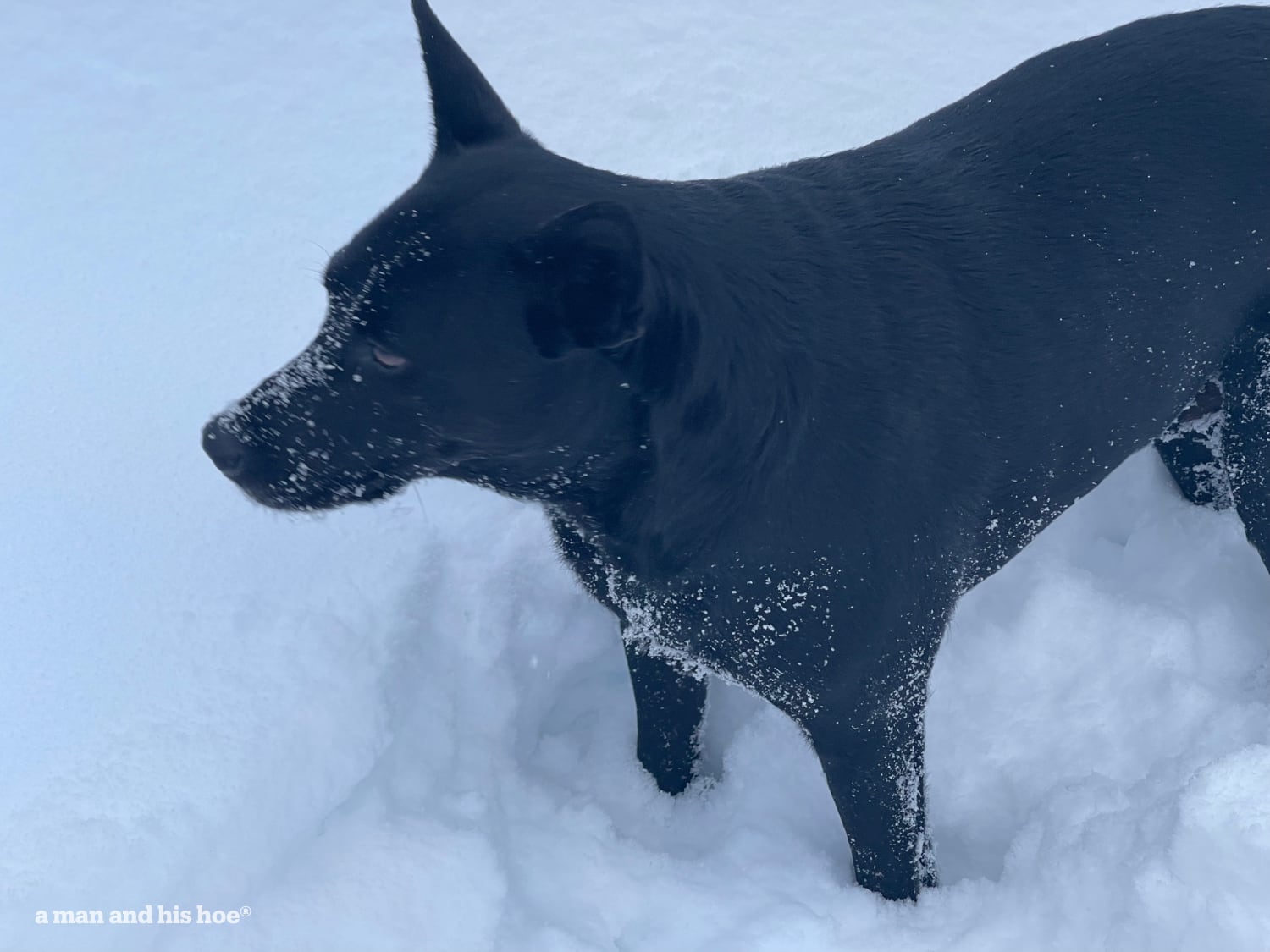 I dreaded the forecast of the deep snow and subfreezing days. Daffodils had started to shoot. I was sure the deep freeze would destroy them. But buried under a foot of snow, I think they may survive. The week has seemed like a vacation to the far north without the hassles of snaking through security lines at airports or worrying about canceled flights. The coming warmer days and rain will soon make this week a fond memory.