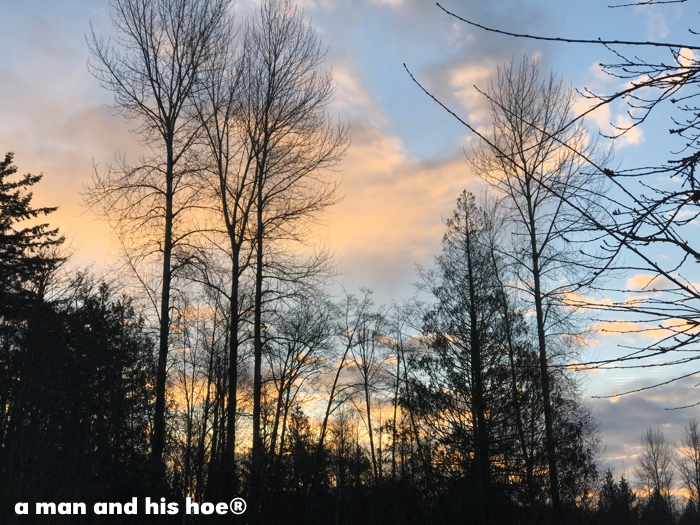 Fiery clouds at dawn portend an auspicious day ahead. Something remarkable is sure to occur.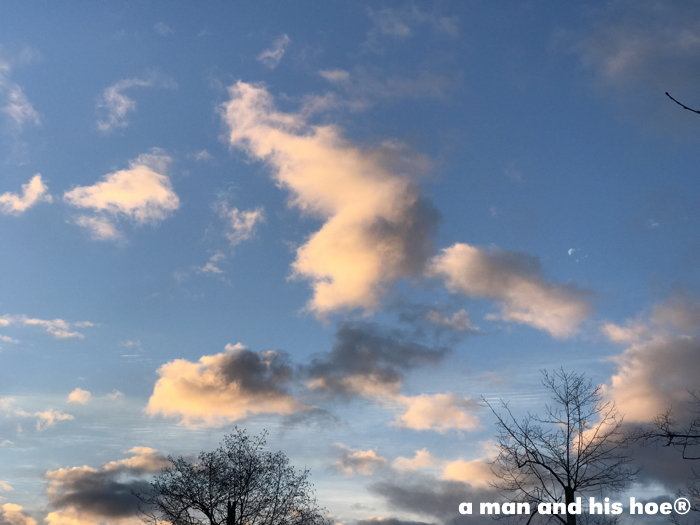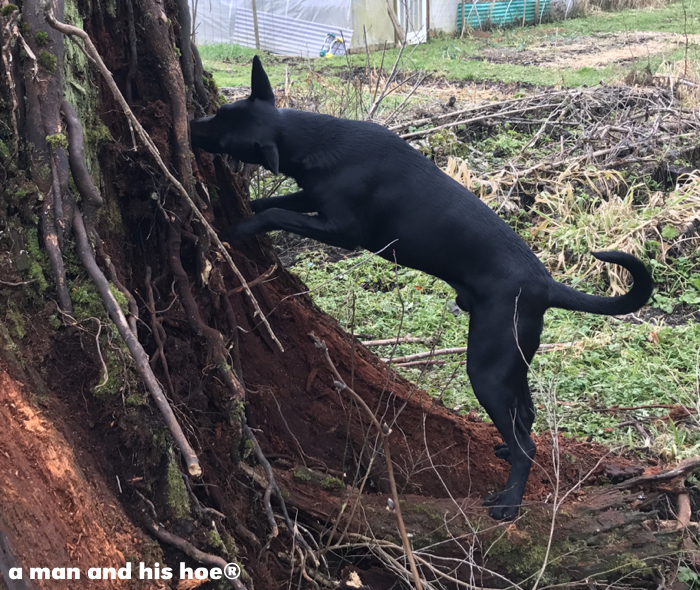 The dogs have discovered that a Douglas squirrel lives in an old stump. It's dug tunnels through the rotting stump, and the dogs are adamant to find it.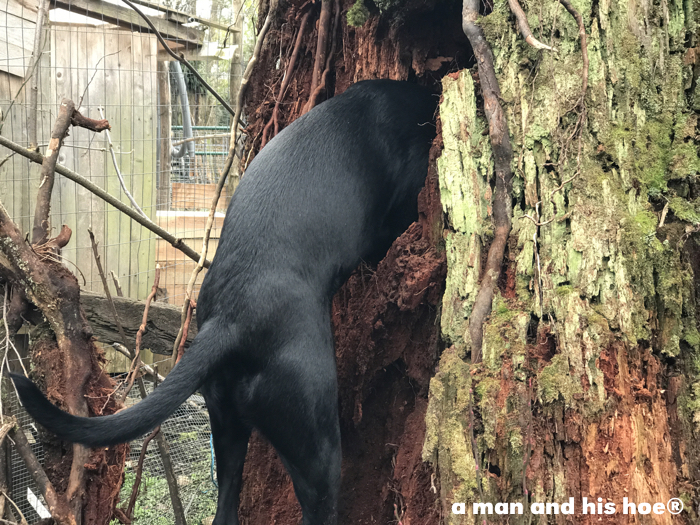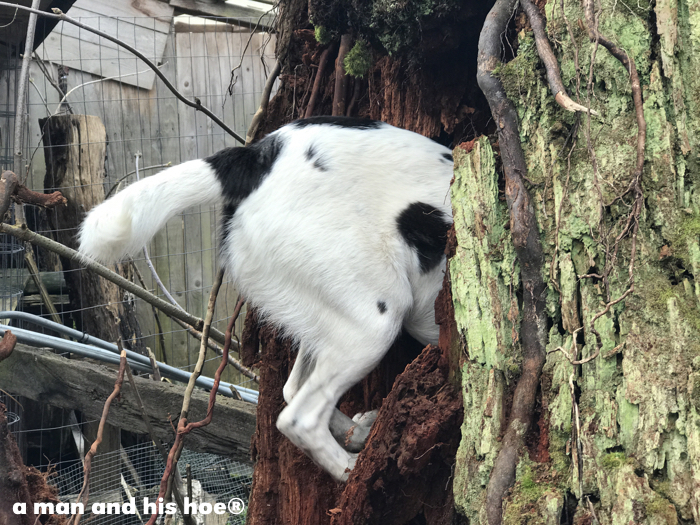 Sadly for the dogs, even climbing up the stump and digging into it, fail to lead to success. The Douglas squirrel eludes them, escaping unharmed. Watching dogs climb a tree makes for a remarkable day.