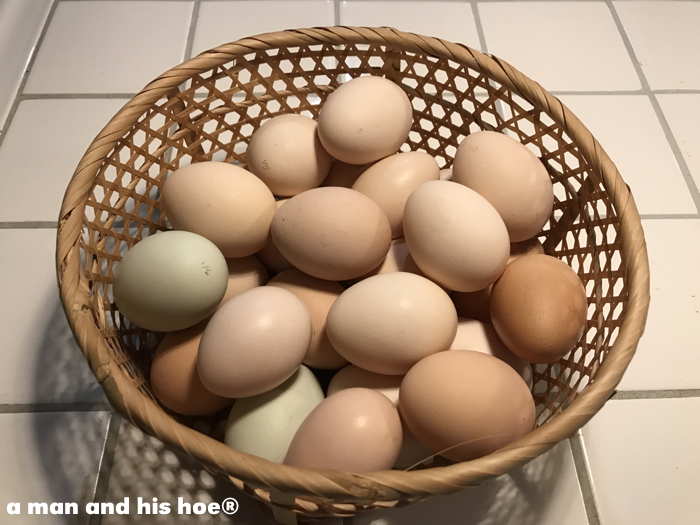 Happiness is a basket of eggs. Hens laying eggs again is a sure sign that spring is just around the corner.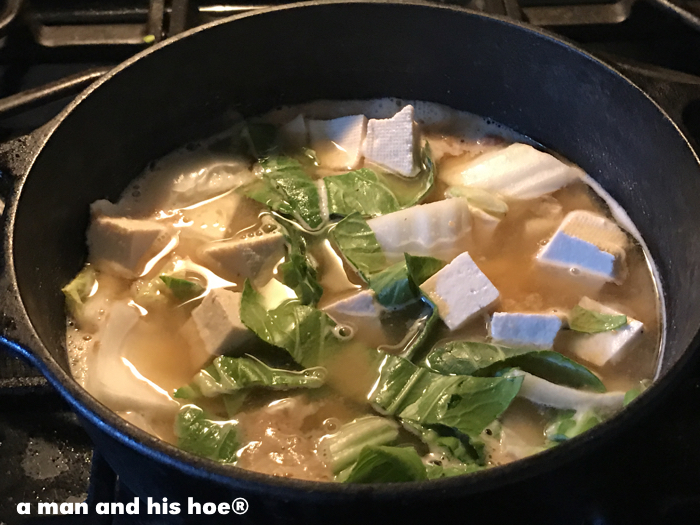 While we wait for spring to arrive, a good way to warm your heart on a cold day is with a steaming bowl of peanut butter-miso soup. I saw this made on a Japanese program last week, and it's a satisfying combination that is simple to make.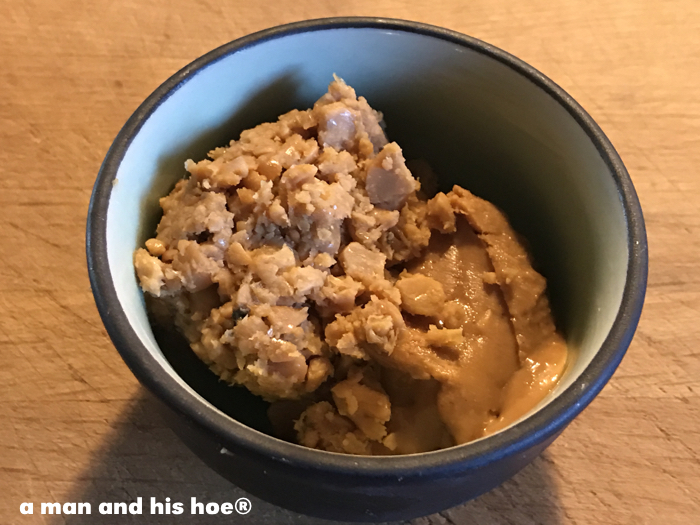 For soup for two or three, take a heaping tablespoon of peanut butter and one of miso and stir them together. Put two cups of water in a bowl and bring it to a simmer. Add the peanut butter-miso mix and stir it into the simmering water. Then add cubed tofu and fresh vegetables such as napa cabbage, bok choy, spinach, and green onions. Add meat too, if you like.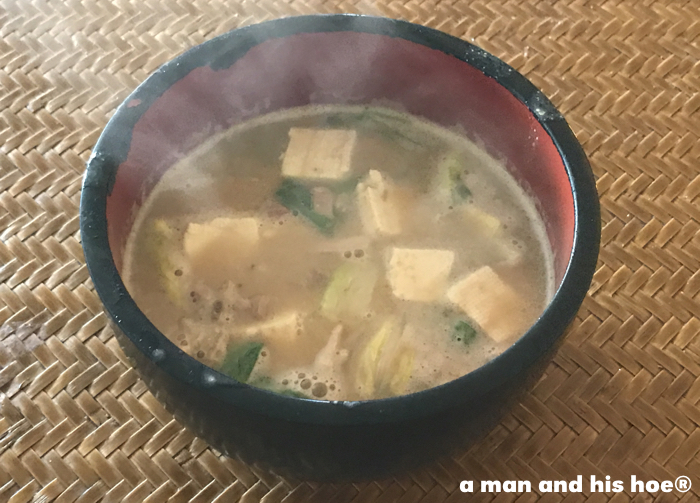 The peanut butter and miso combination makes a surprisingly rich, complex, satisfying flavor. Use a peanut butter that has no sweeteners or fillers. Look for the ingredients on the jar of peanut butter. The only ingredient should be roasted peanuts. Or roast your own peanuts and make your own peanut butter.