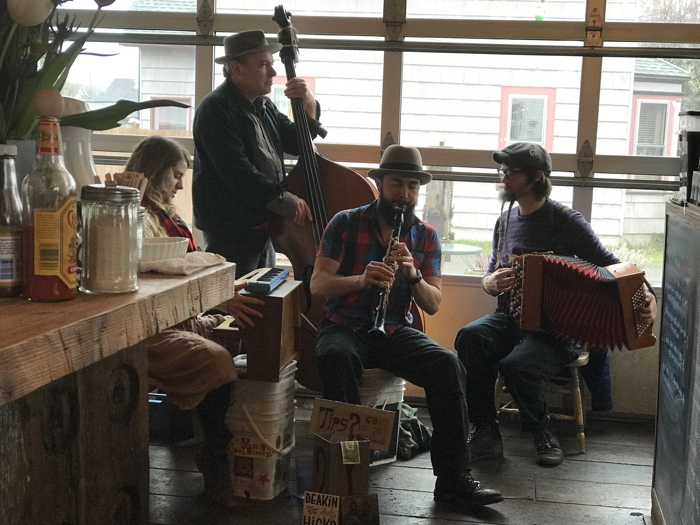 It's always warm and cheery at Tweets in Edison when I deliver eggs on Fridays. Yesterday was especially warm and cheery with Deakin Hicks filling the café with their wonderful music. I could have stayed for hours, I was that amused.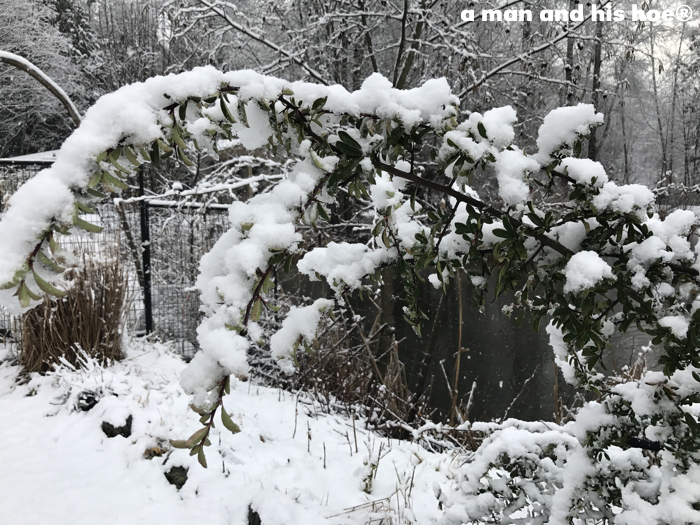 Not amused this morning. Nope, not amused. What month is this? January? It's March. The cherry blossoms are wanting to burst open, but they can't under the heavy weight of cold snow.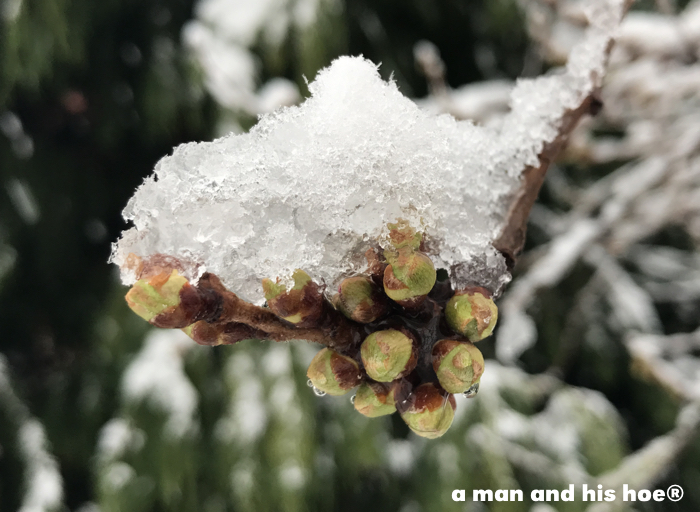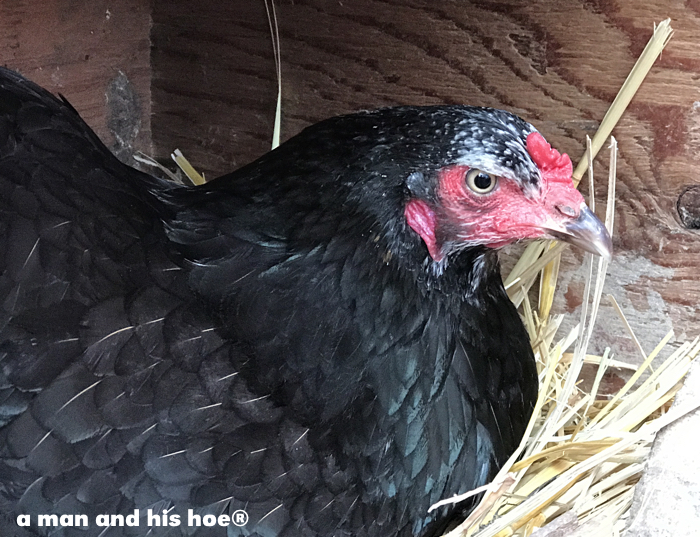 Kuro-hime 黒姫 is most definitely not amused this morning.