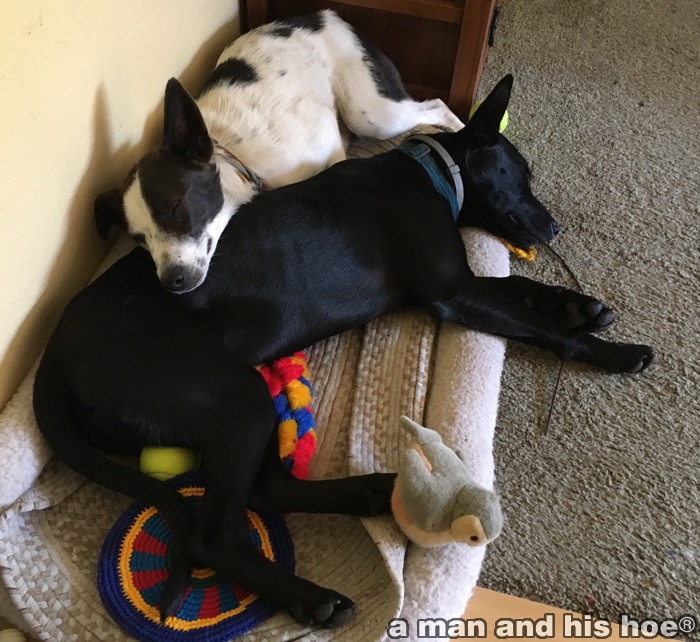 A day that starts with dogs sleeping is a good day. Takuma 拓真 and Ena 枝那 are napping after hunting rabbits for several hours at the crack of dawn. While we snoozed, they were on the prowl.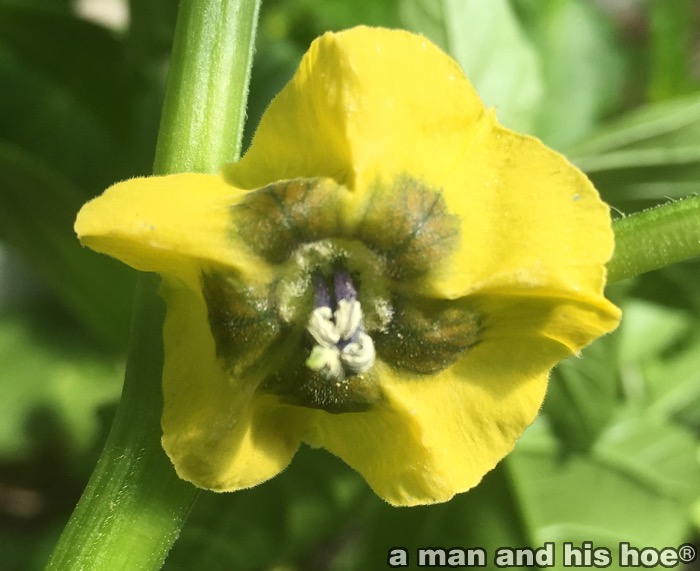 A day with tomatillo flowers is a good day. Tomatillos are worth growing for their unusual blooms.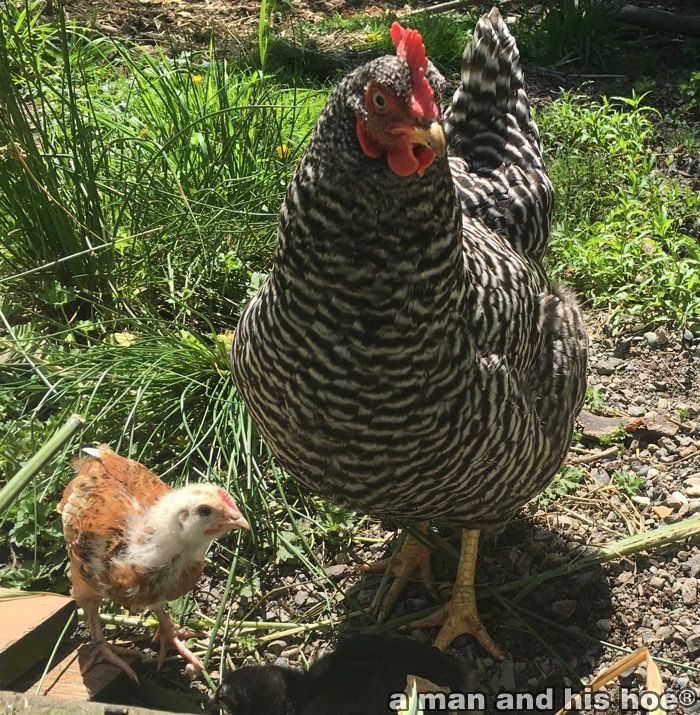 A day when a mother hen and her chick check to see what you are doing in the hoop house is a good day. They are hoping I'll do something that will stir up some worms.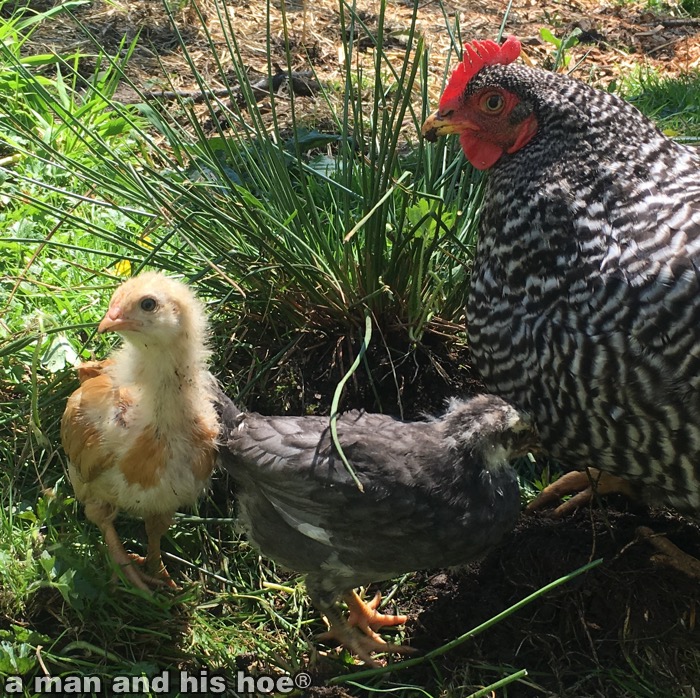 Pulling weeds out by their roots and turning them over makes a good day for Molly and her chicks.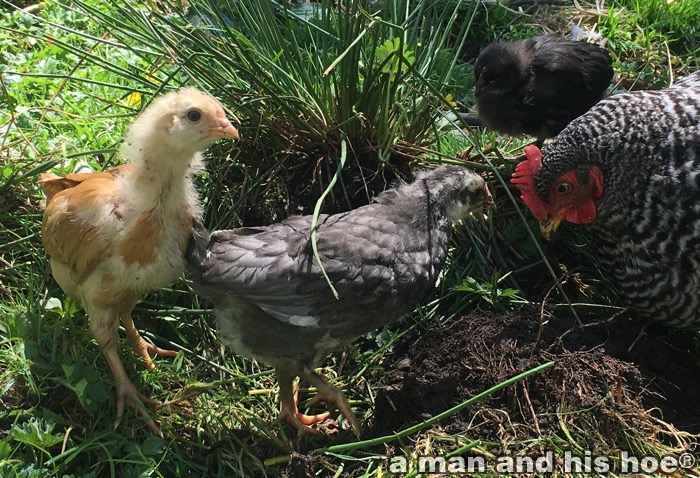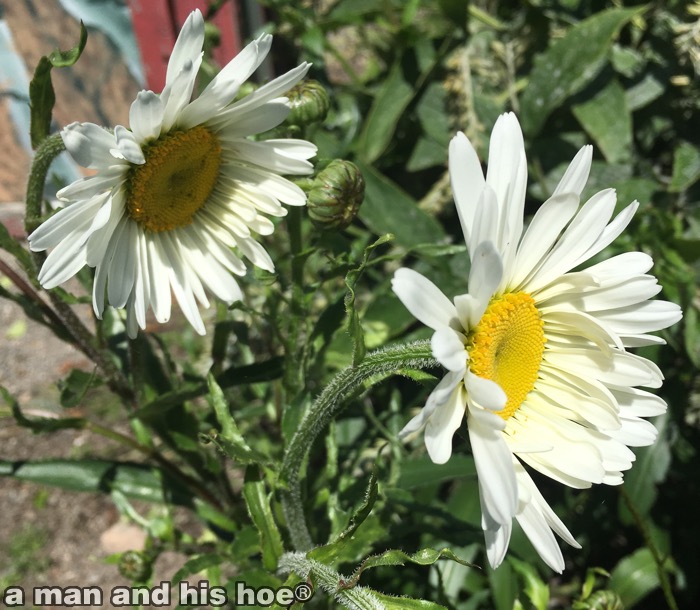 A day with daisies is a good day. The first of the daisies are opening, which means July is around the corner. If you have enough flowers, you can get rid of your calendars. The flowers will tell you what month it is.