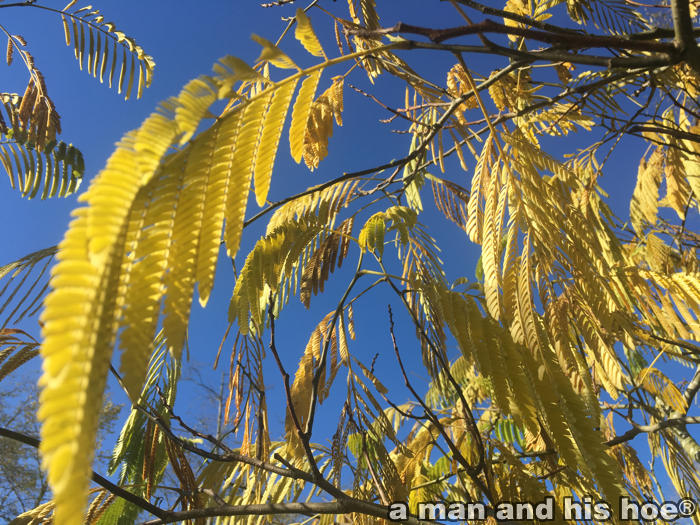 Art happens all the time. On a sunny November day, turning mimosa leaves scream art as they sway in a gentle breeze.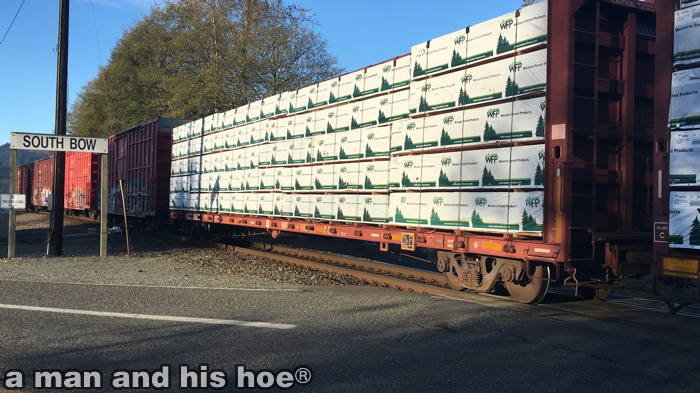 On the way home from a run to the post office, I was stopped by a mile long, mobile art installation. At the bottom of Bow Hill is a ribbon of steel stretching from Vancouver, BC, all the way to Seattle and to cities far beyond. Hour by hour, art installations lumber by.



There is so much art to see every day, I'm surprised Burlington Northern Railroad hasn't installed viewing stands next to the rail crossings. They could be outdoor art museums. Do you need to take a break from the day's frustrations? Stop, and enjoy the art pieces that roll by every so often.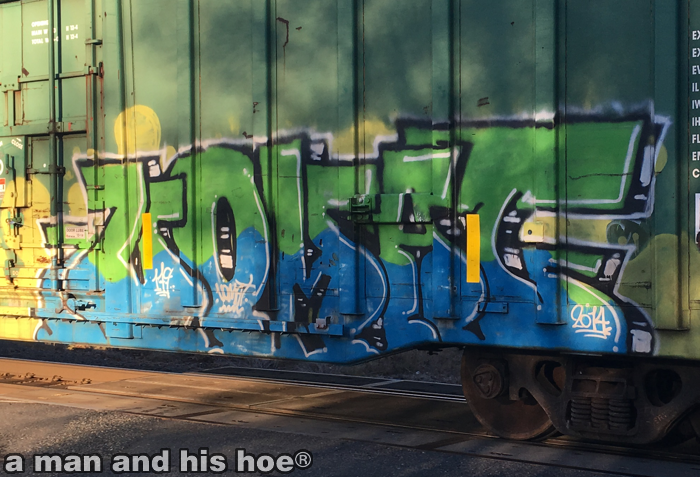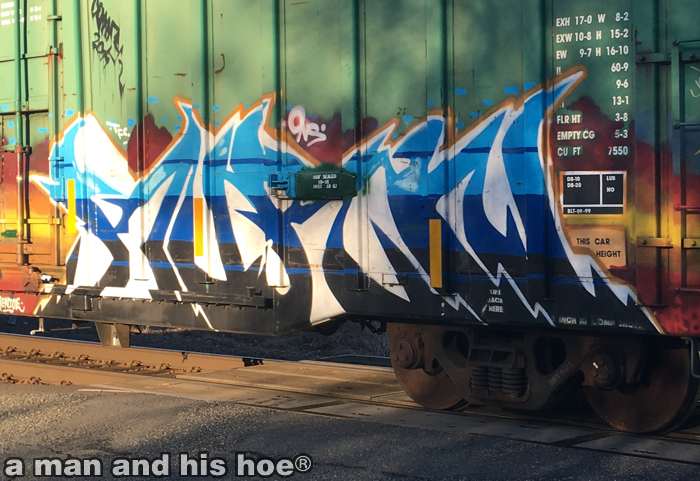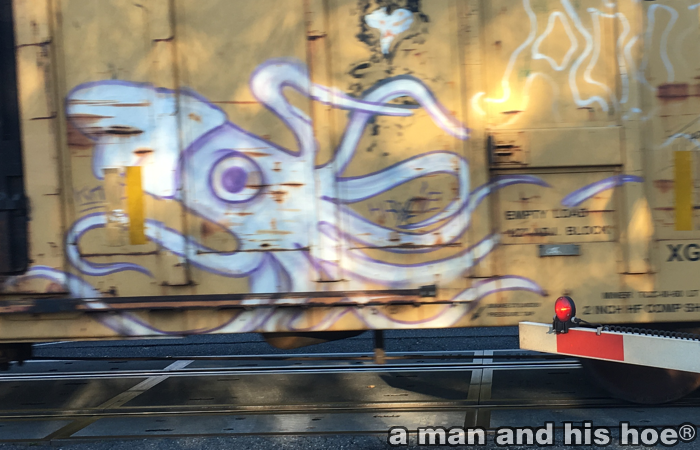 The variety of art pieces slipping by is impressive. They slip by too quickly to see who the artist is. Did an artist in Vancouver, Portland, San Francisco, or Los Angeles create this Octopus? The railcar carrying the Octopus was a TTX railcar, a Pennsylvania company which sends railcars all over Canada, the USA, and Mexico. The Octopus may have been painted in Veracruz! By the time the installations stop, how many people will enjoy the pieces, how many cities will the installations roll through?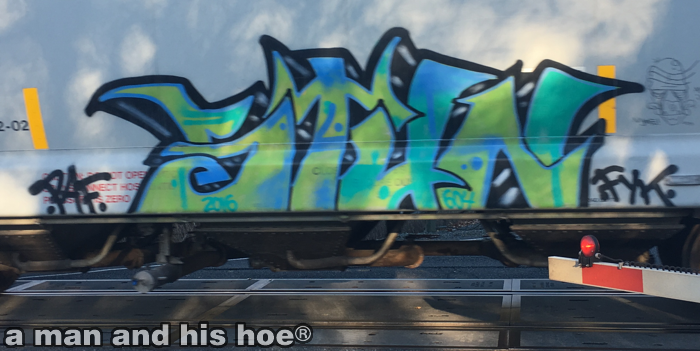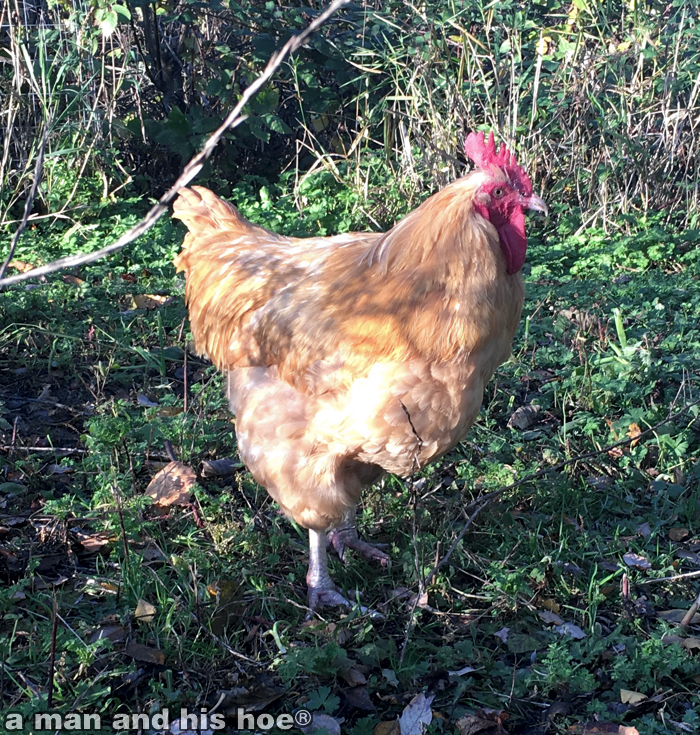 At home, old Billy looks majestic on this sunny autumn day. He's 7 ½ years old now.