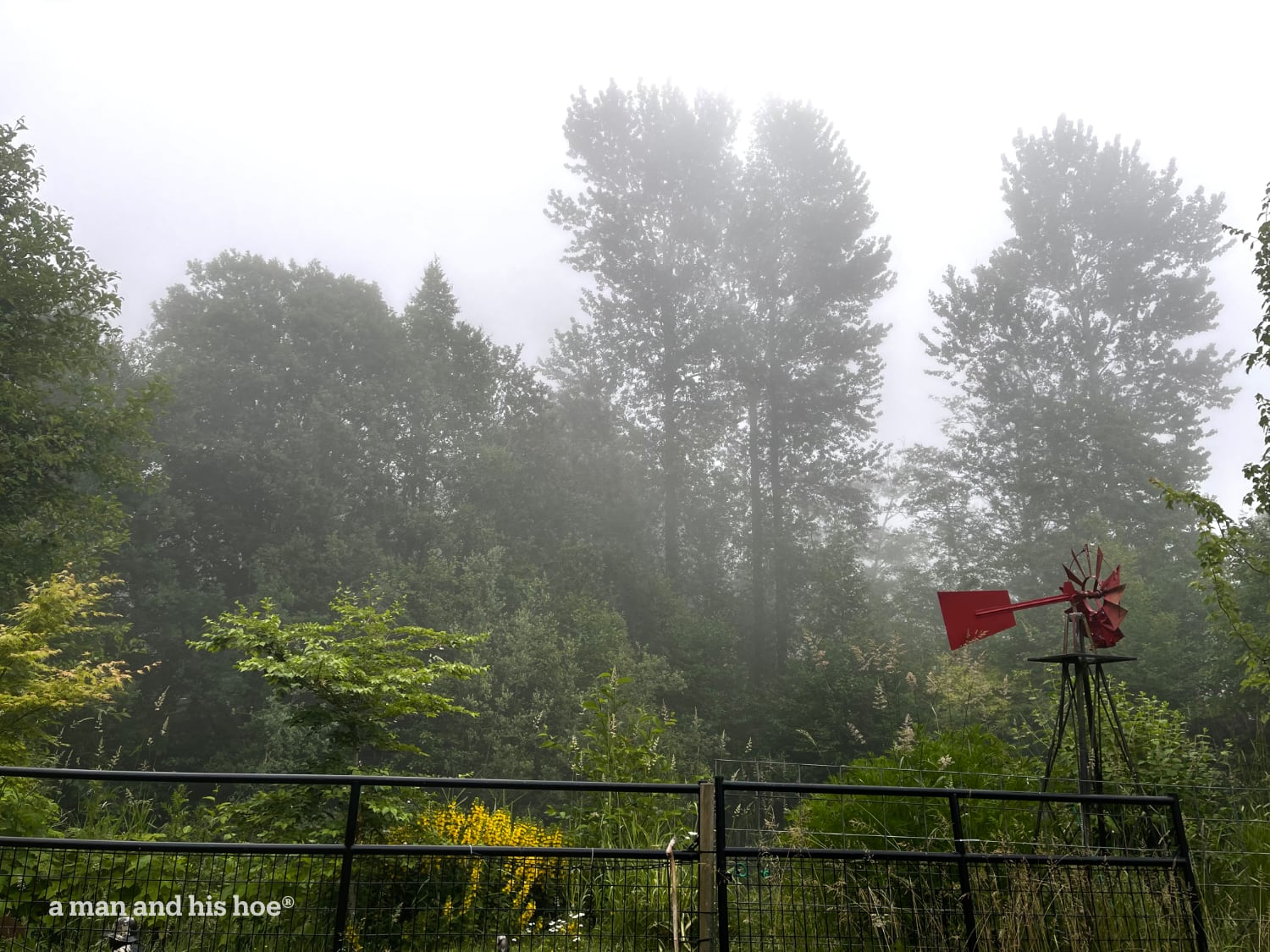 A cool, foggy morning belies what is about to come. In the 16 years we have lived here, it has never been 90ºF, 32ºC. But Sunday and Monday, the forecast is for temperatures high above that. It is just for two days, but a harbinger of hotter summers that will transform the cool, gentle climate we love.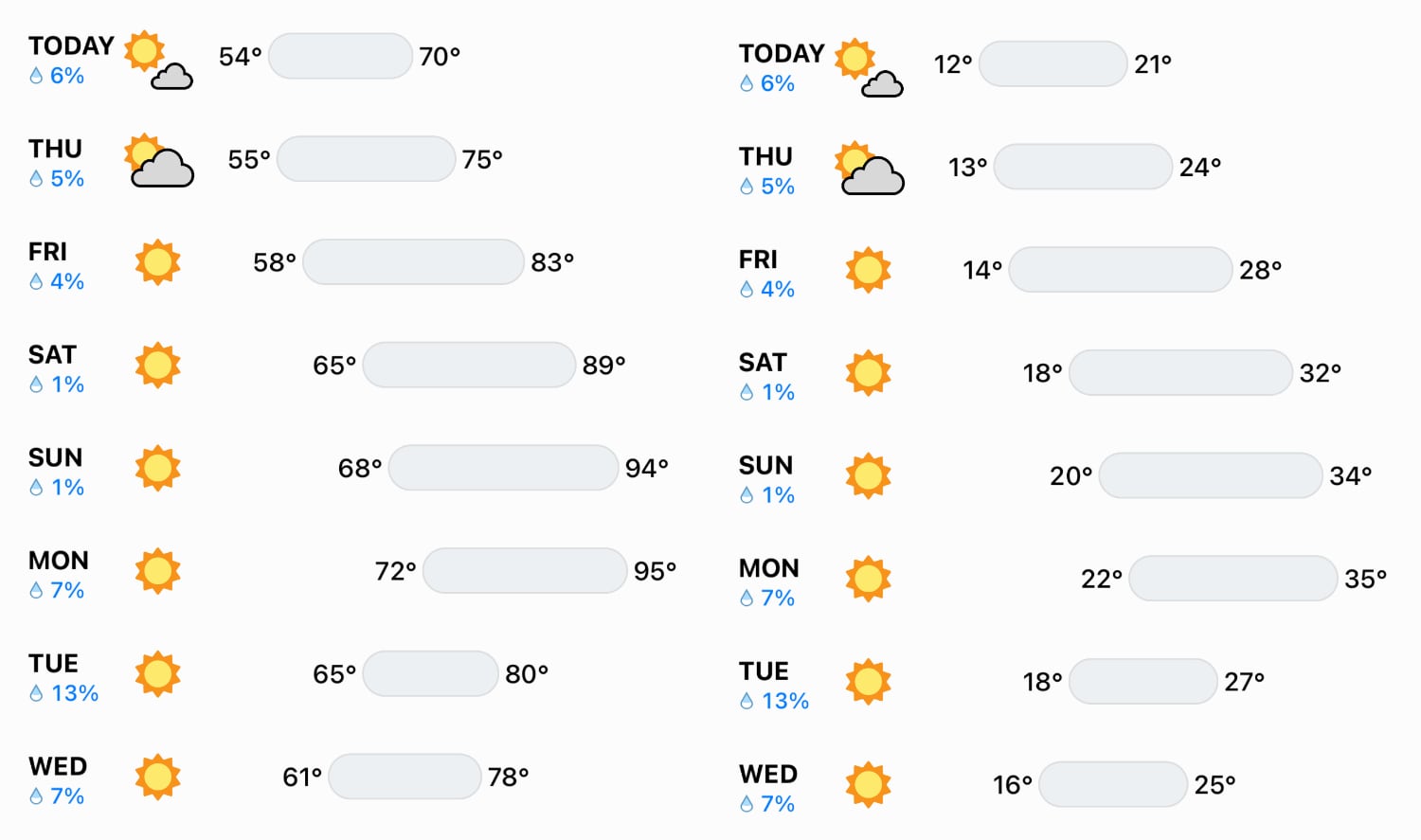 The ducks are blissfully unaware of the upcoming heat wave. They do have plenty of water to paddle about on a hot day.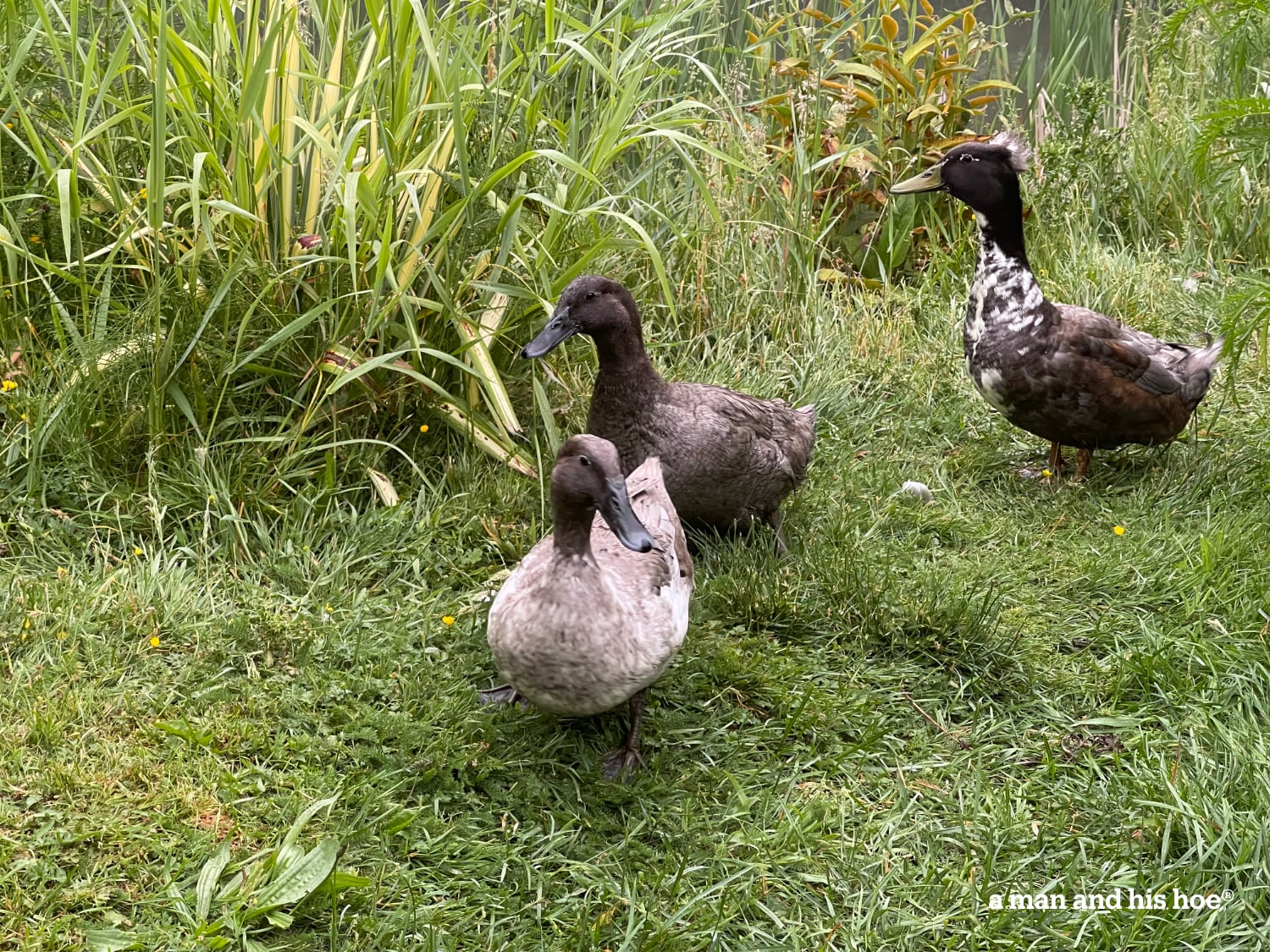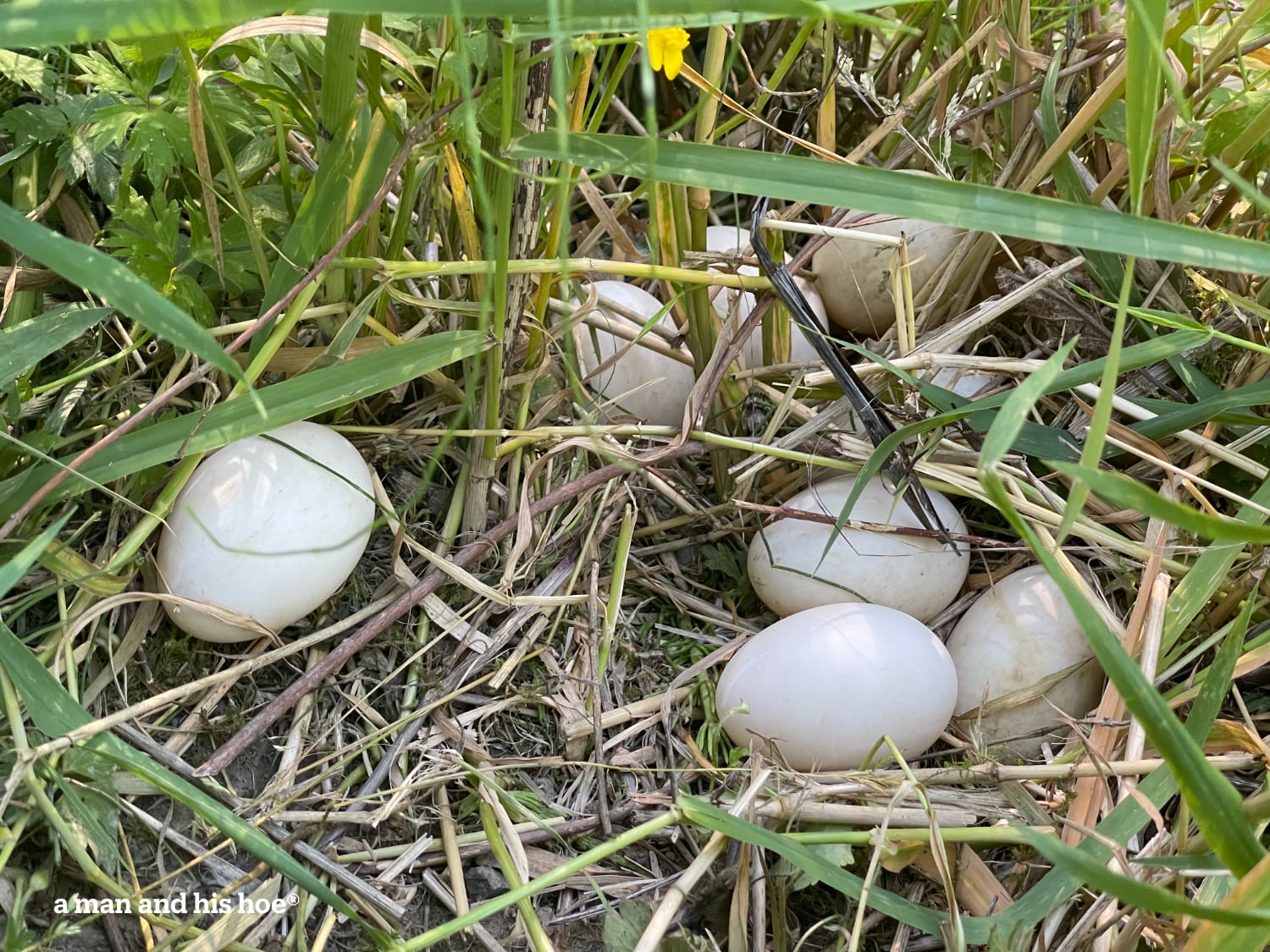 I discovered Snow's nest this morning. It's positioned precariously at the drop off into the pond. It wouldn't take much for an egg or two to roll out of the nest and into the pond. I stole a few eggs for breakfast. Until she decides it is time to roost, I'll sneak a few off from time to time. I don't mind her hatching a few ducklings, but not twenty or so.