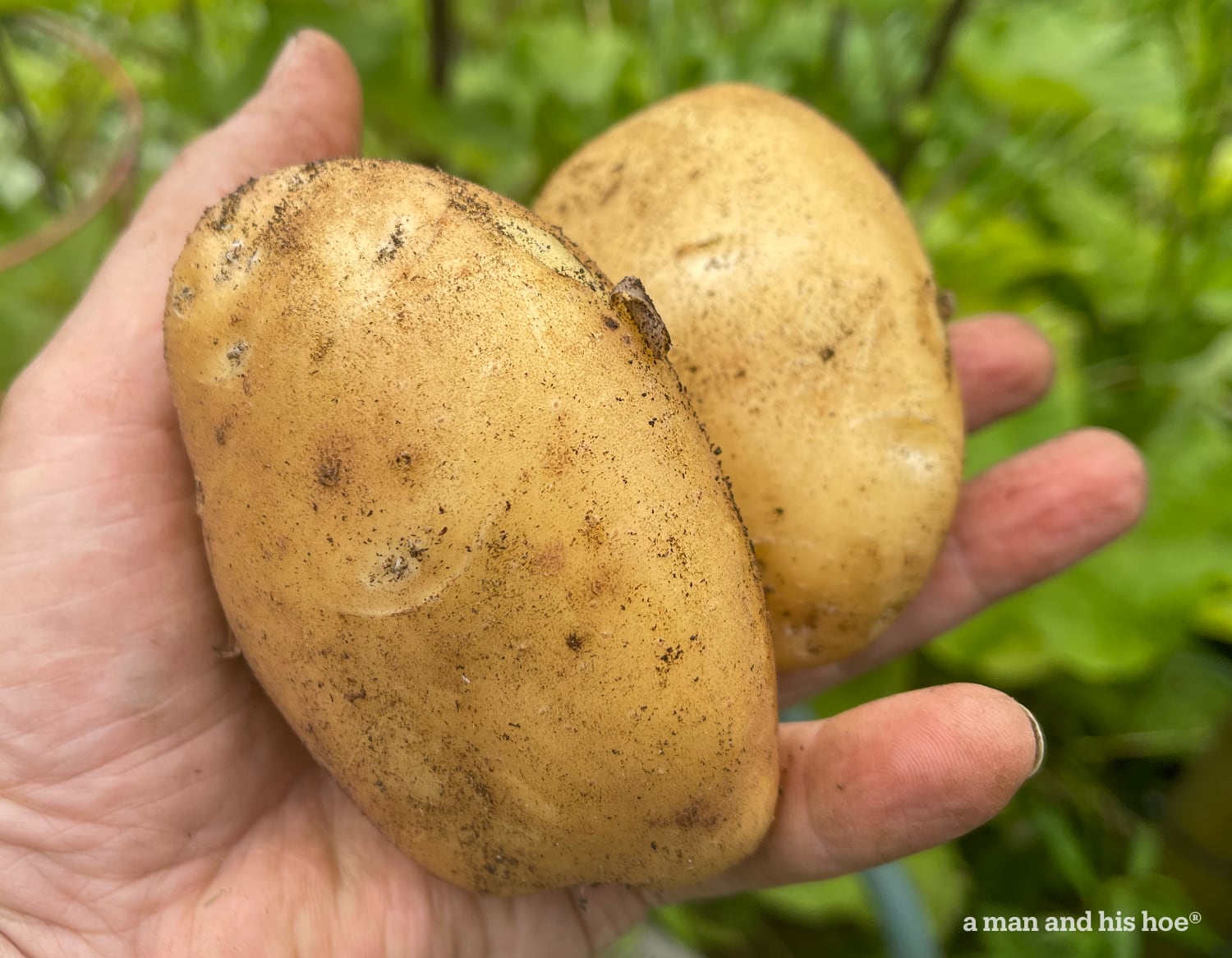 First potatoes, the first potatoes of many. The nice thing about growing your own potatoes is that you can pull them out of the soil without pulling the whole potato plant out of the ground. All it takes is digging gently with a few fingers until you find a decent size potato. Pull it out and let the potato plant keep producing more potatoes through the season. These two made for a wonderful summer lunch.
Nothing compares to potatoes fresh out of the ground. Their skins are so delicate you have to handle them carefully or your fingers will rub the skins off.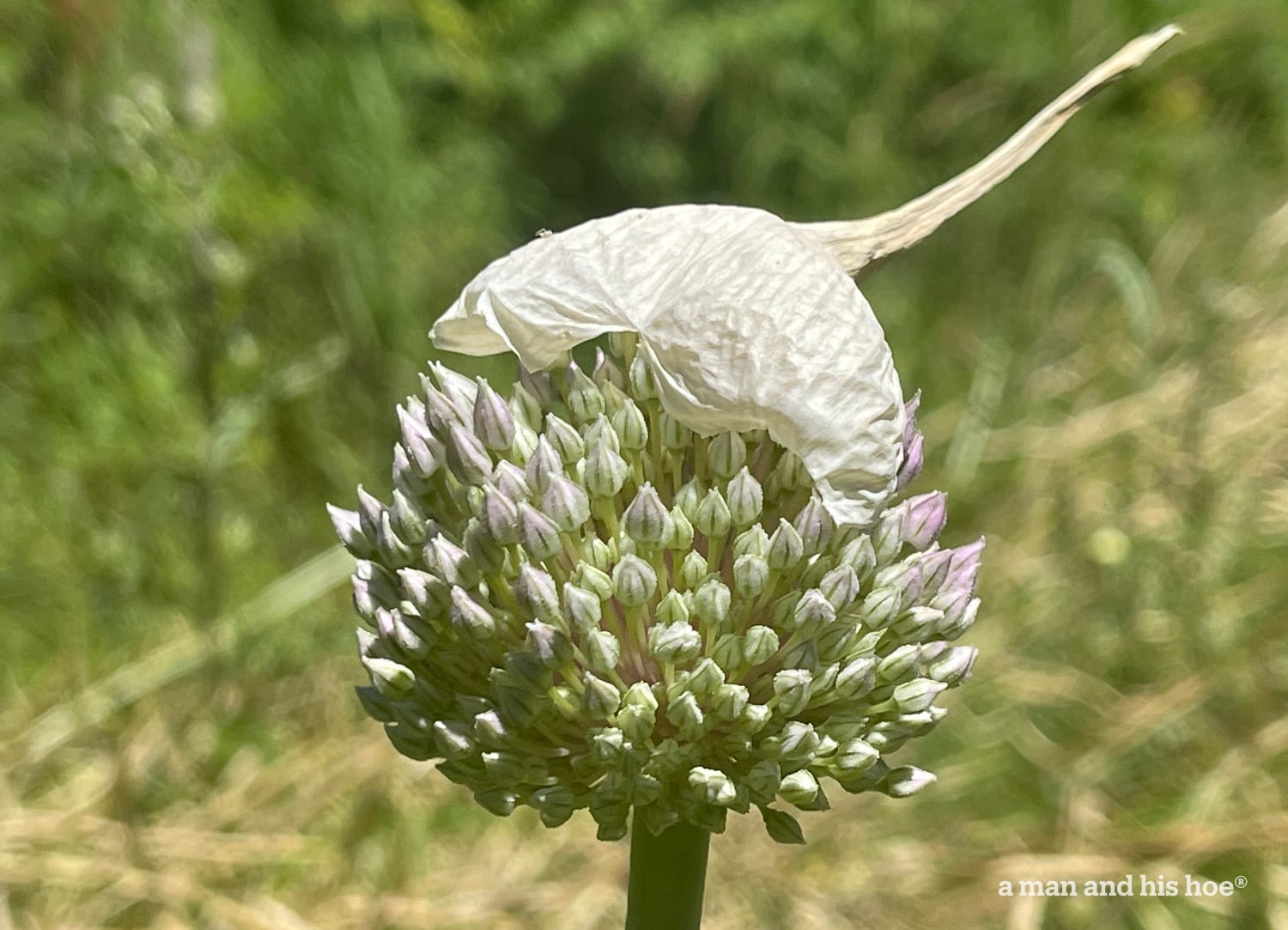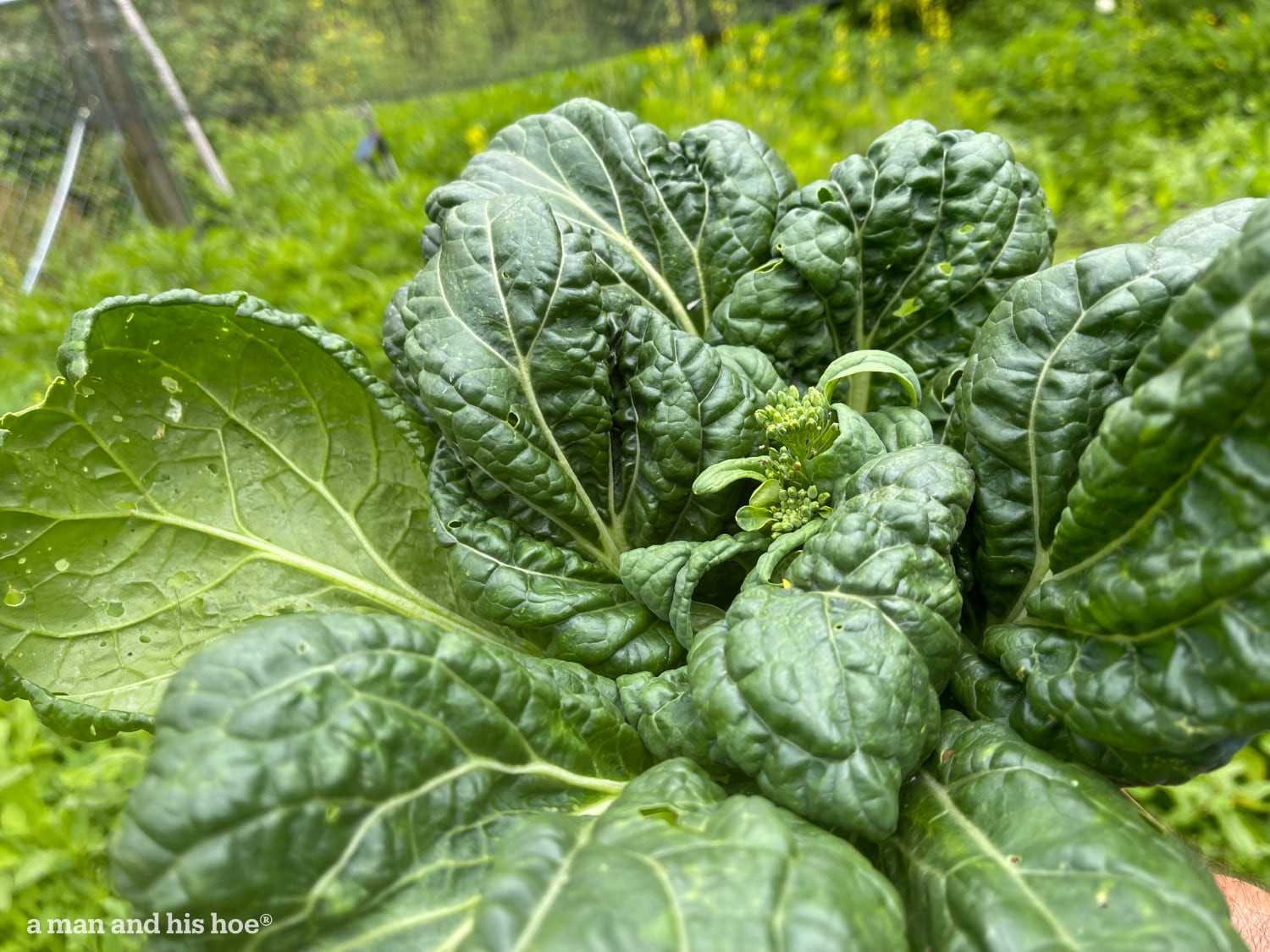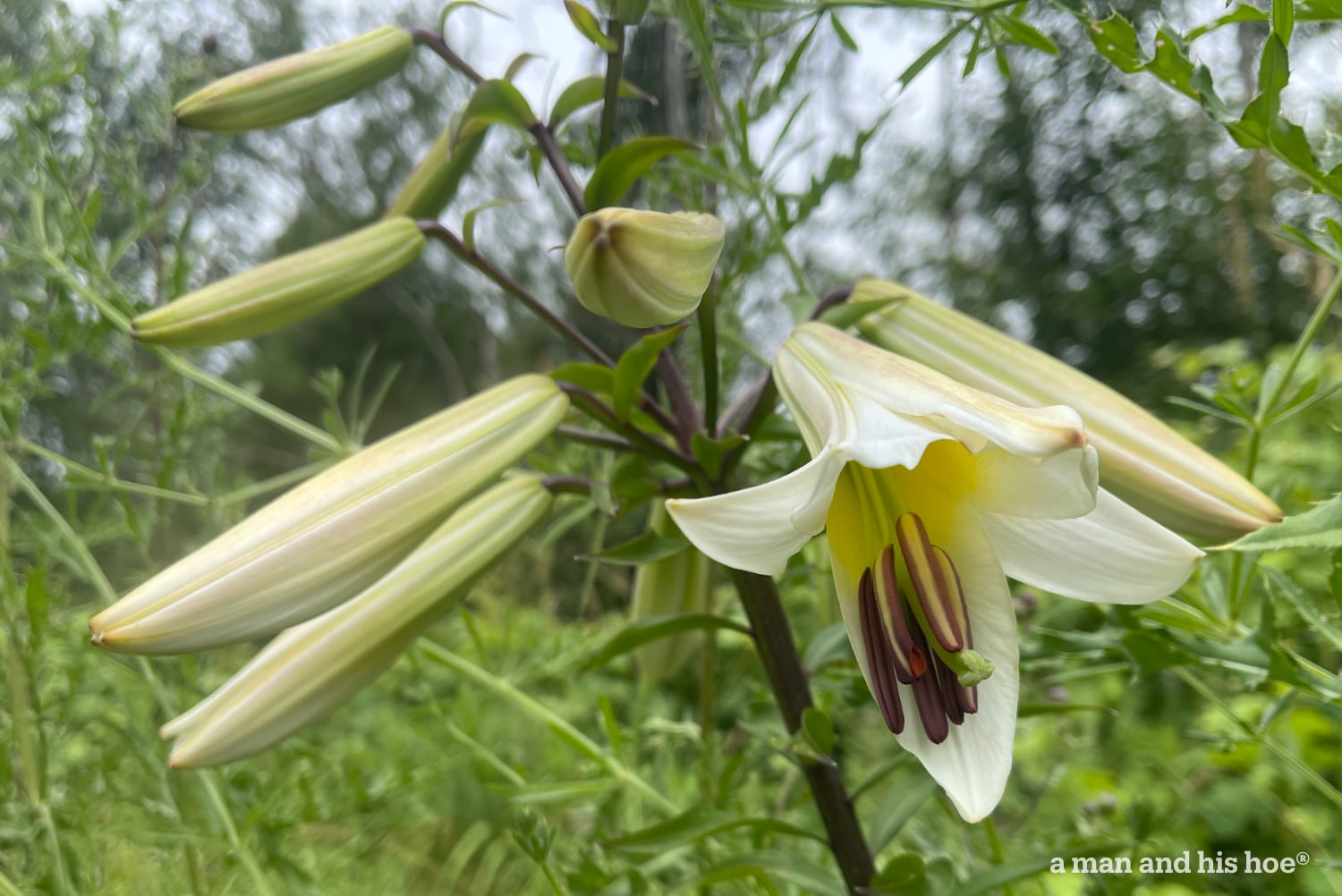 Fragrant lilies are opening too. These lilies were a gift from friends so it is a pleasant surprise to see them open for the first time.