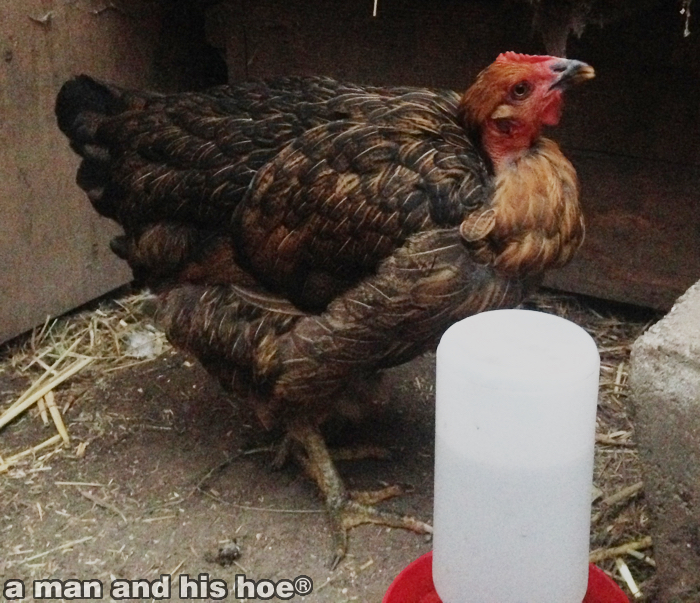 This morning I found Hazel by herself, enjoying a quiet morning, drinking water alone after spending the night on the roost. None of her chicks were around. They were outdoors, on their own. Her mothering days are over. She was a great mother. Just yesterday, I took the picture below of her with her chicks around her. Two and a half months ago, in late July, she was basking in the glow of hatching a clutch of lovely chicks. The baby chick on the far right of the second photo below, is the chicken without neck feathers to the far left of Hazel. The gray chick in the middle the black chicken to the left of Hazel. The yellow chick is the yellow chicken whose head is behind Hazel's tail. There are two more of her children not in the photos.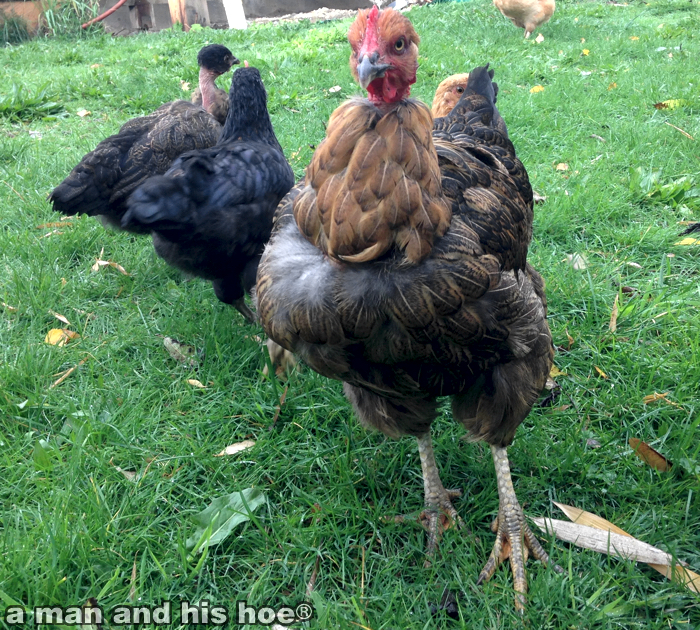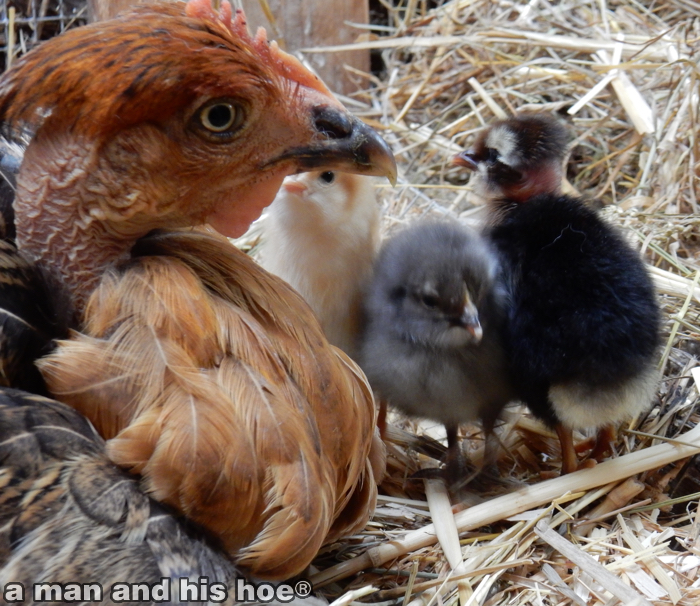 I wonder how hens feel when they finish raising their clutches. Are they relieved, exhausted, sad? Do they feel anything? The first hen I saw raise a clutch, Madeleine, went for a long walk in the woods when she finished raising her chicks. The look on her face said, "I've been wanting to do this for a long time."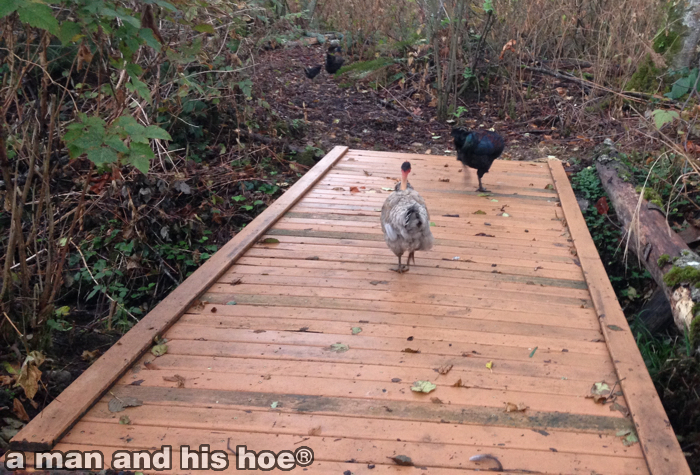 Madeleine would have loved the new bridge. It is a hit with the chickens. They use it all day long to get to the other side. Getting to the other side … it's a big thing with chickens.