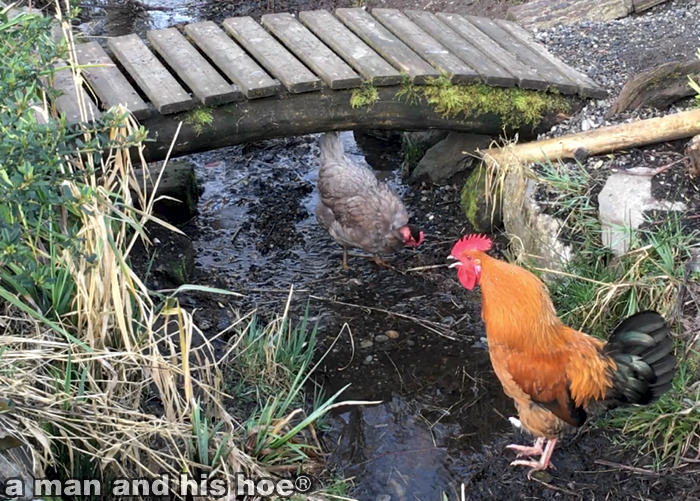 Special is being courted, but she's far more interested in seeing what juicy morsels she can dig up in the stream than she is by the young rooster's performance. Chickens enjoy hunting in streams. It's not something you read about in books about chickens is it? "Be sure and provide chickens with a hunting stream." Have you ever read that? Actually, you rarely read that chickens are adept hunters. I'm glad they are small birds. We'd be on their menu if they were giants.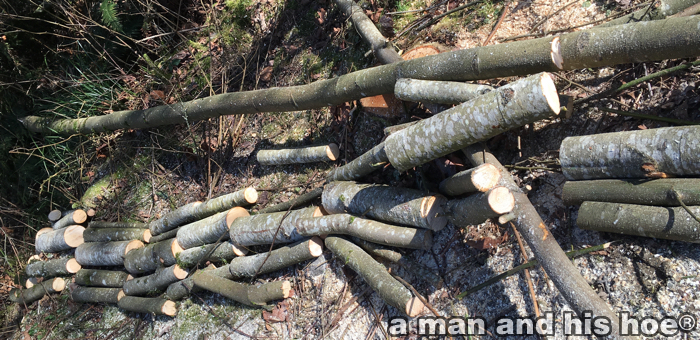 Bit by bit, we're preparing for next winter. There is a slow, steady beauty to cutting wood and stacking it. You spend all spring and summer cutting and stacking it, only to slowly tear down the stacks through fall and winter.



We had a surprise this afternoon when we accidentally uncovered a wintering northwestern salamander. Before covering it up again, I took a picture. With the pond and woods, there seem to be plenty of these salamanders around. It's always a joy to see one.