On the board today – a simple lunch starting with freshly picked spring chrysanthemums (春菊-shyungiku) and kale, sautéed in home made butter made from raw cream.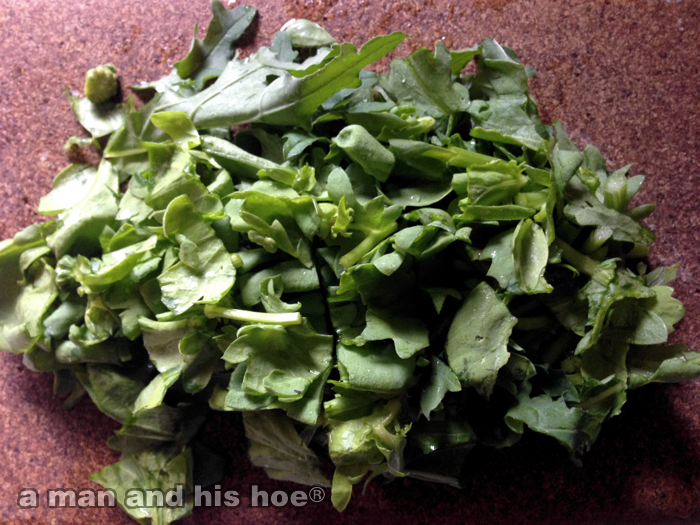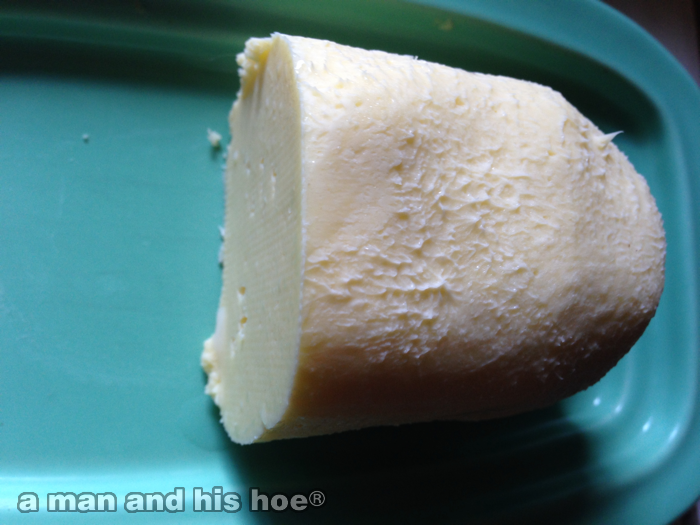 Followed by two eggs gathered within the past half hour, cracked into a bowl, laid on the sautéing greens, covered and allowed to gently firm to a soft egg.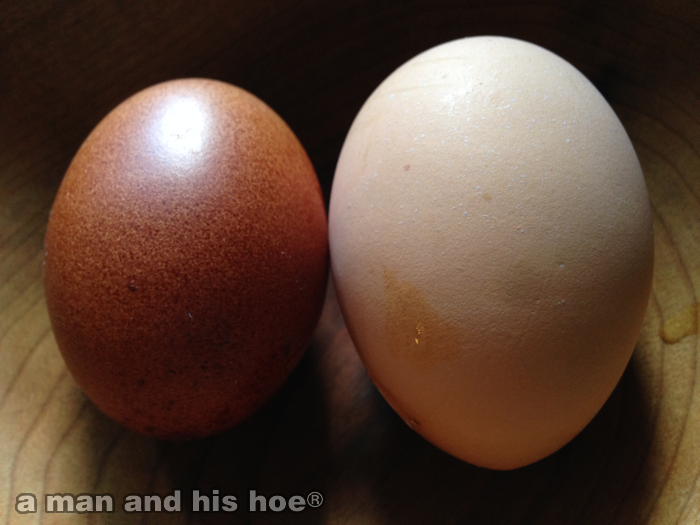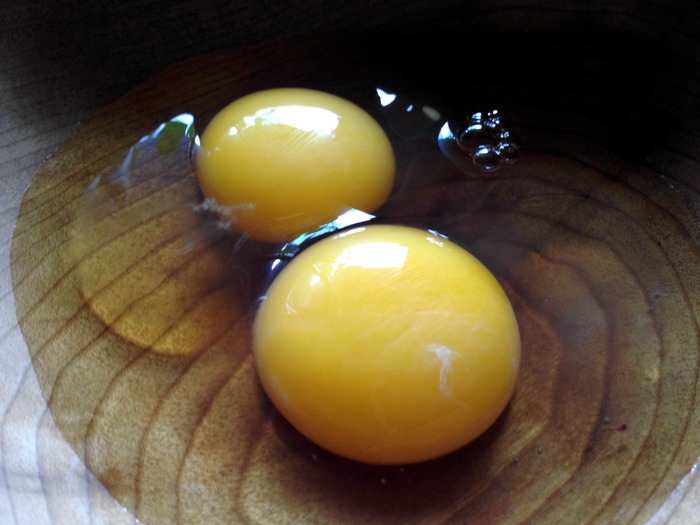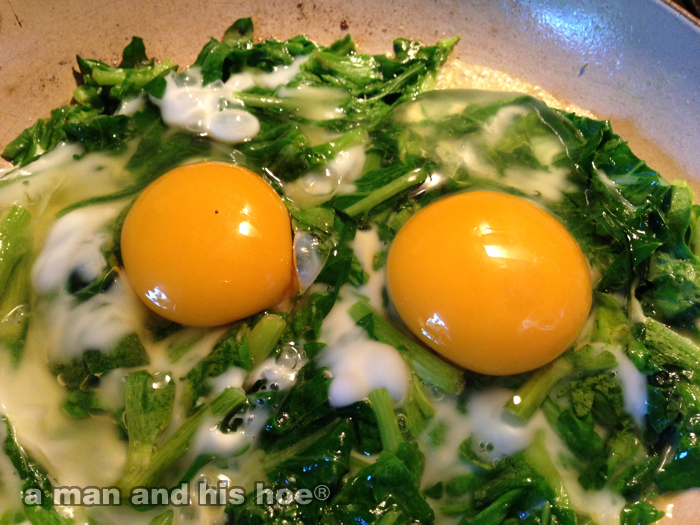 Flavored with a bit of sea salt from San Juan Island Sea Salt, and served on a bed of brown rice.