Shopping for groceries in a supermarket can be stressful. All those people. All that noise. So many decisions to make. Which head of lettuce is the freshest? Which carrots are the sweetest?
Gathering vegetables for dinner in the garden is much less stressful. Few vegetables are so humorous as garlic scapes. They curl into the most curious and funny shapes. Why do they do that?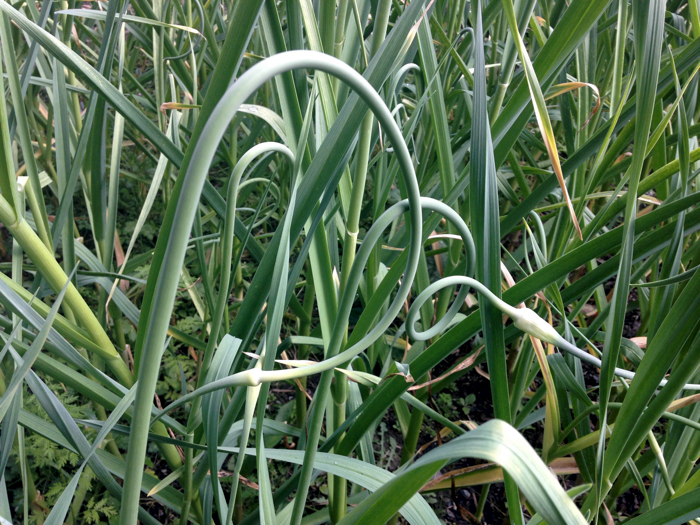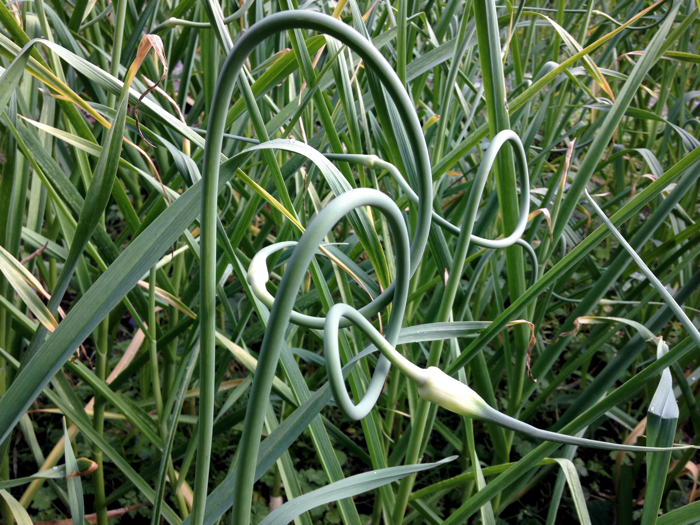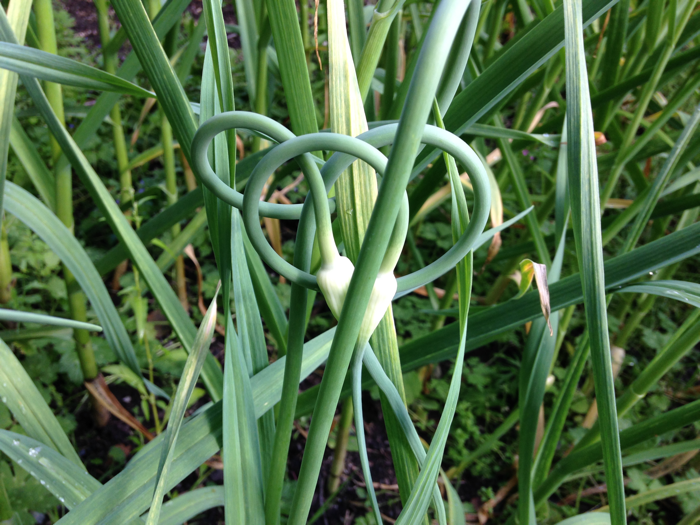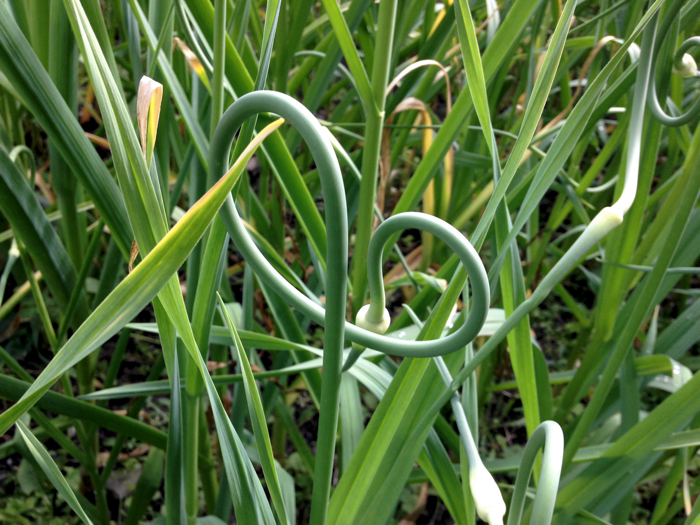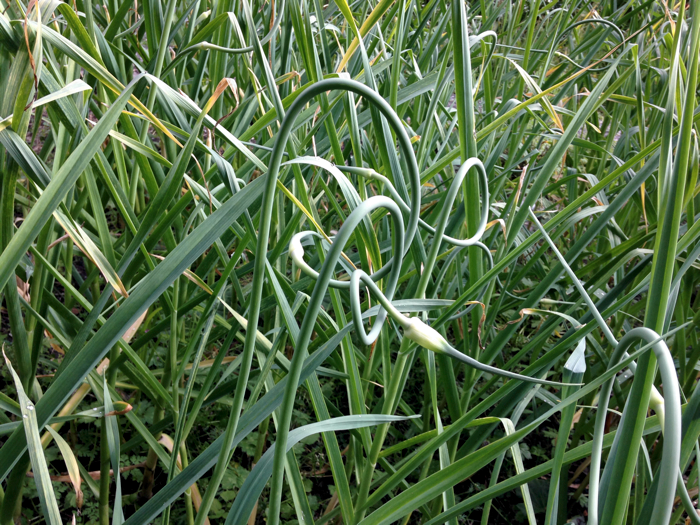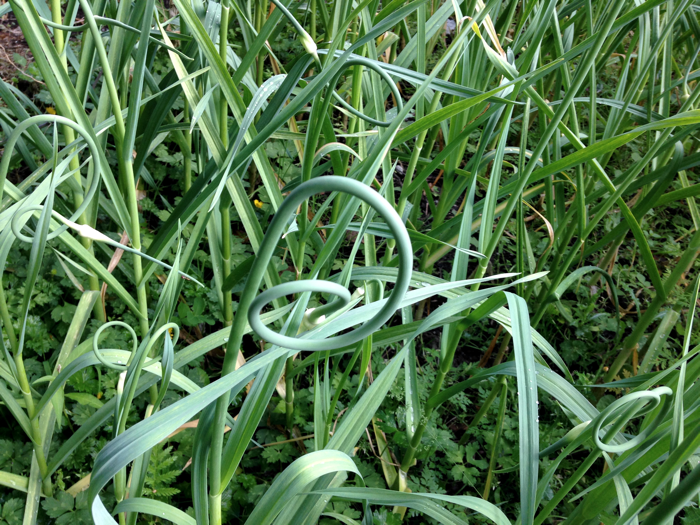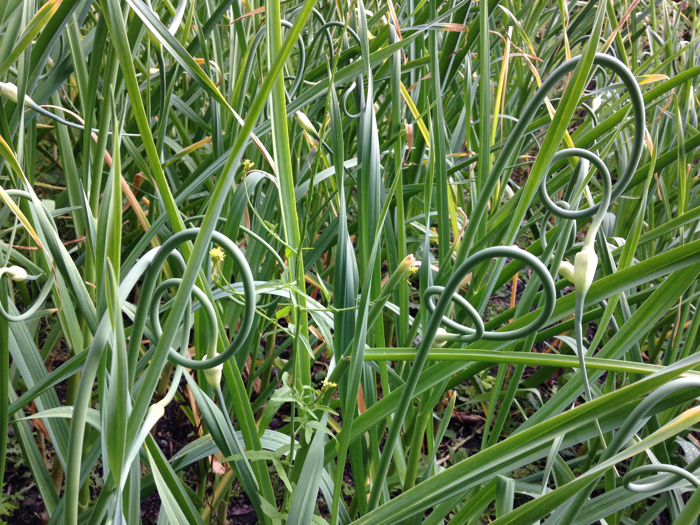 Going through a garlic field pulling garlic scapes is far less stressful than pushing a shopping cart through a busy supermarket. After pulling a mountain of garlic scapes, it's on to the cherry trees.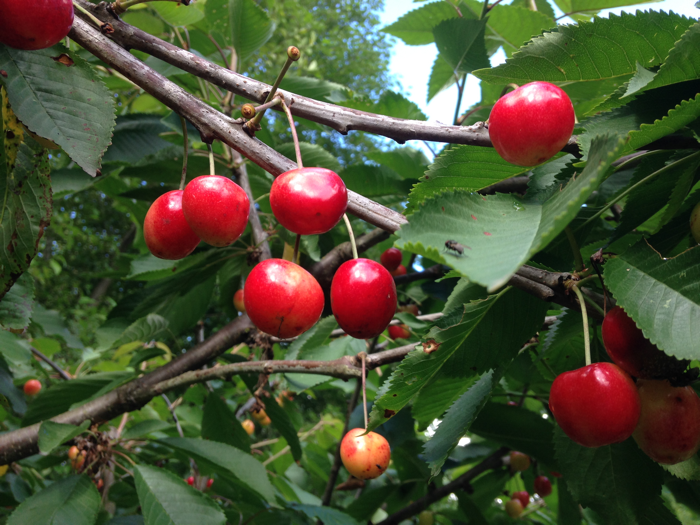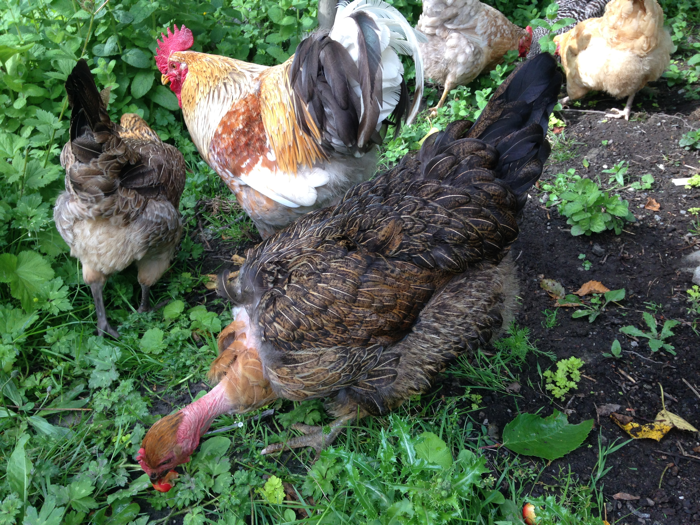 The cherries are ripening early this year, and the birds are leaving them alone for a change. There are plenty for the table and extra to scatter for the chickens. They love sweet fruits. After the cherry trees, it's on to pick some raspberries and greens. On the way, there is the first Shasta Daisy of the season to smile at.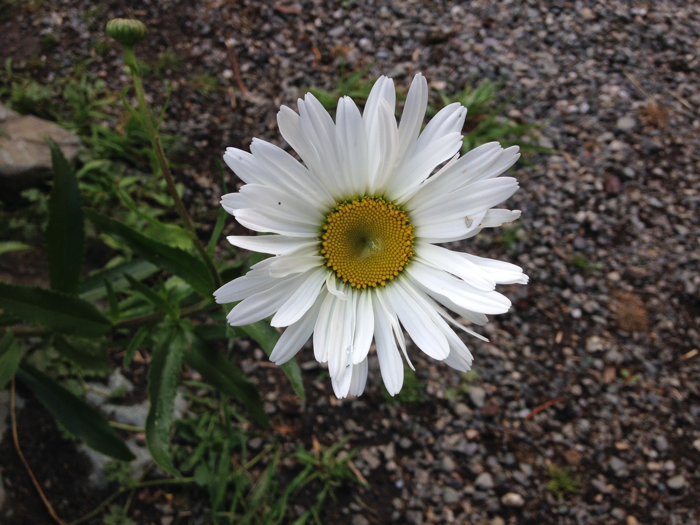 And here is tonight's grocery section. It doesn't take long to fill my "grocery cart". There's no shortage of good things to eat tonight.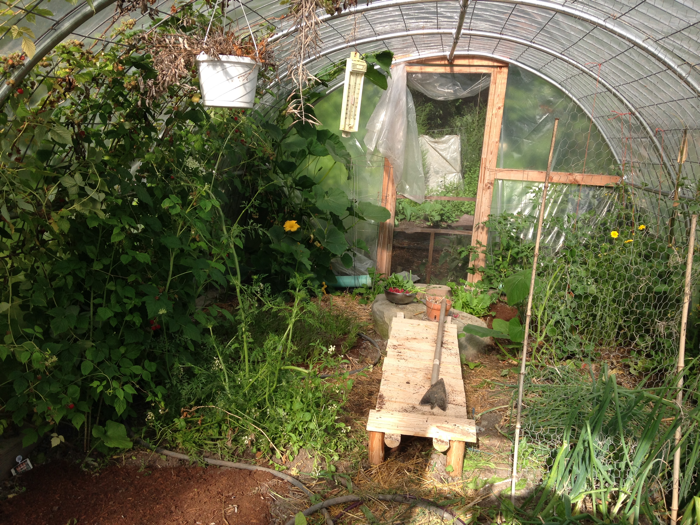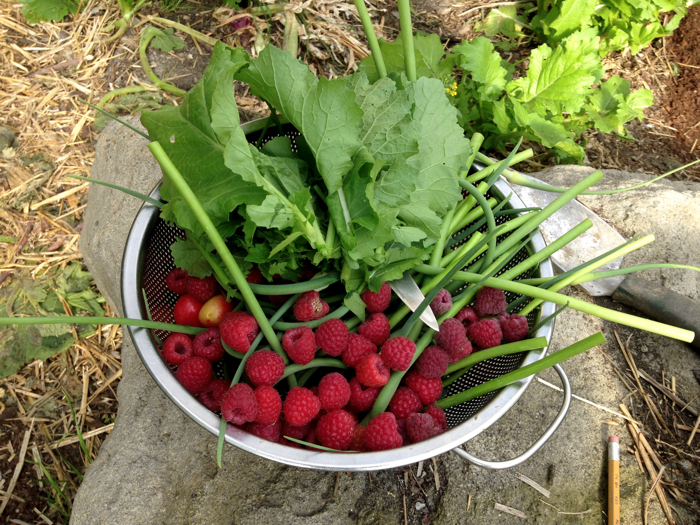 Washed and ready, there are plenty of good things to make a summer evening meal. There is no going hungry tonight.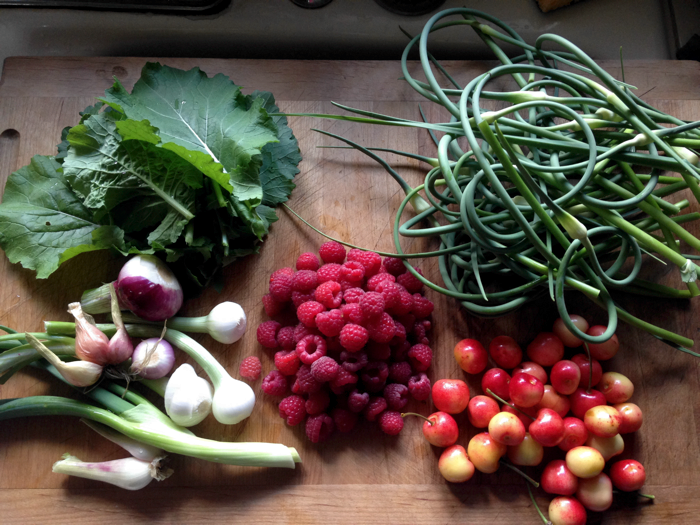 So what do I do with garlic scapes? One way I like to make them is to cut them into one to two inch pieces and then sauté them in garlic oil until tender, which is what I'm doing tonight. They are also good roasted, used in soups, eaten raw if very tender, added to omelets, and on and on. What do they taste like? They are like string beans with a hint of garlic.