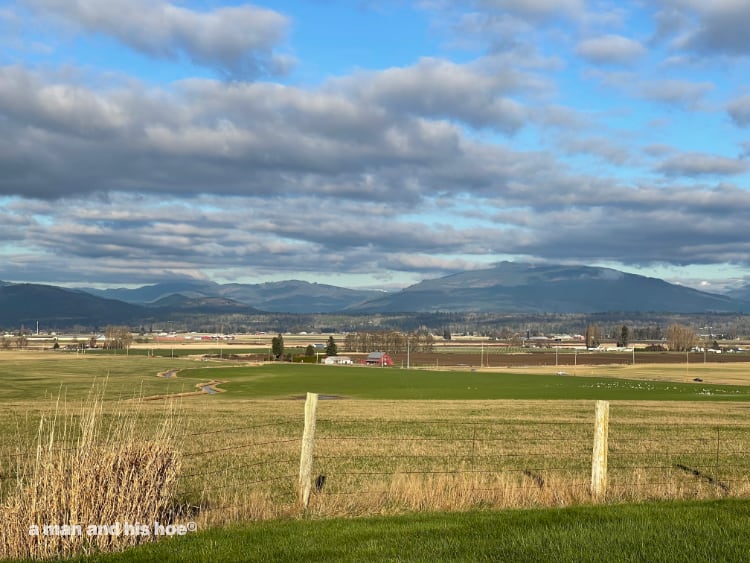 Winter rains have not washed away the mountains. The forested mountains are still there. On some rainy winter days you wonder if anything will be left when the rains finally lift.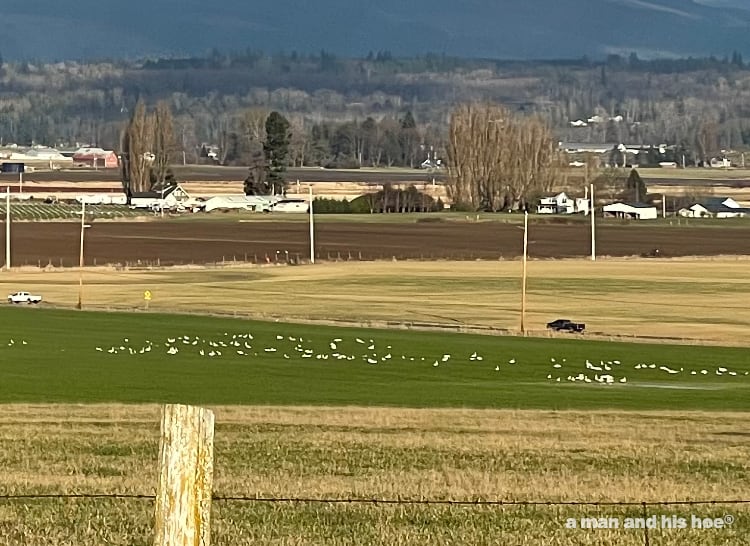 Those are flocks of swans in the pasture, not sheep. Swan Valley would be a fitting, alternative name for Skagit Valley.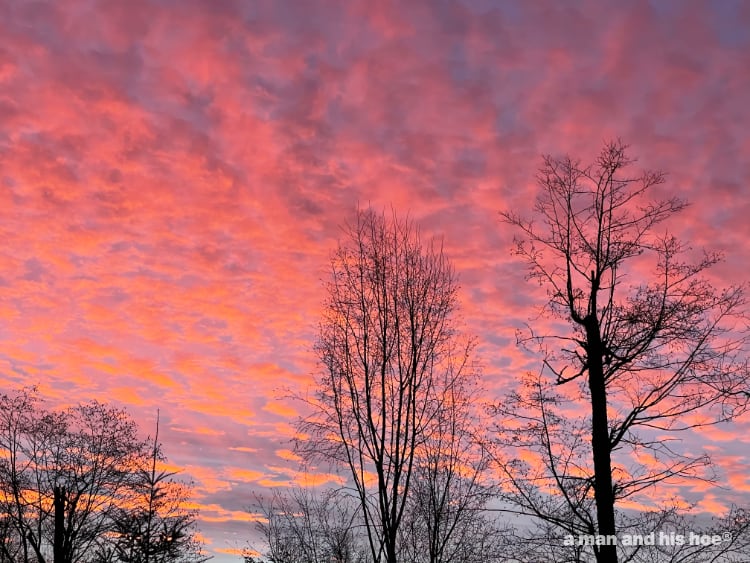 Yesterday was notable. It ended as it started, with brilliant pink skies.