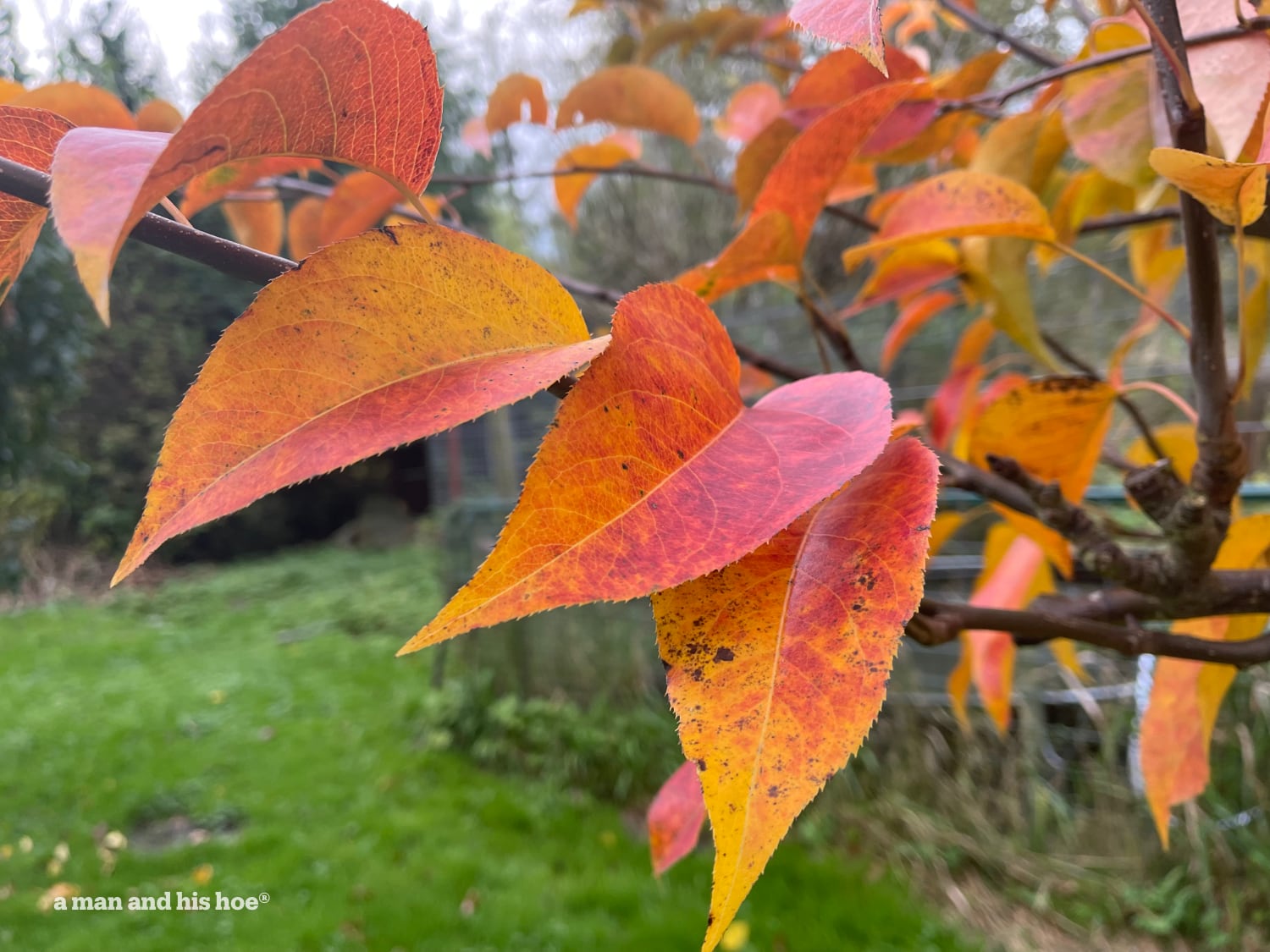 Each day brings brighter colors. The pear leaves are at their peak. This year, the fall colors are unfolding over many weeks. Many trees have yet to turn. Others have nearly dropped all their leaves.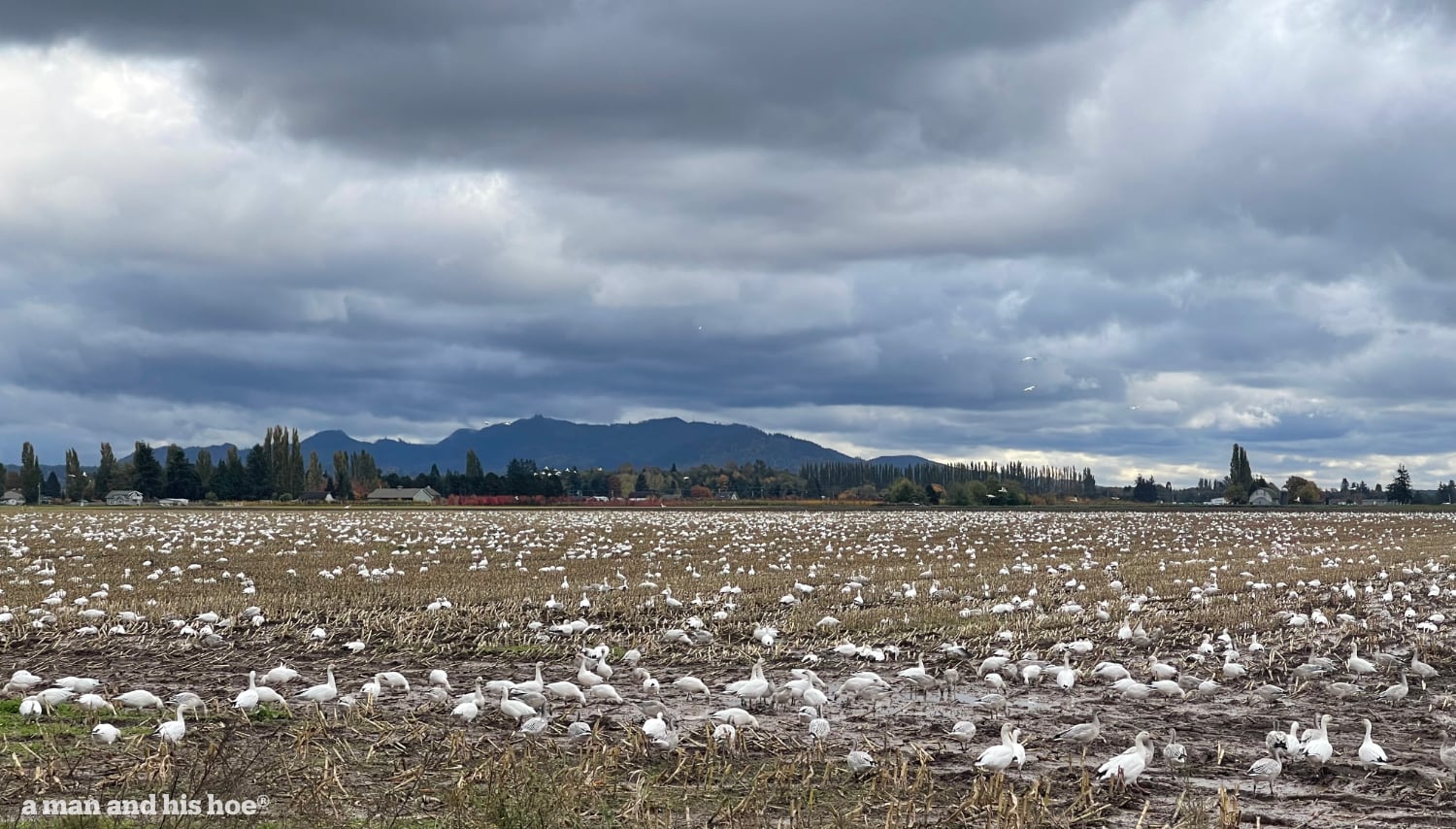 Wednesday afternoon I saw a few filaments of snow geese in the sky. Thursday on our way home from running errands, the snow geese fell out of the sky like snow. The arrival of the snow geese marks the beginning of winter in a way. Soon the swans will follow.
Watching snow geese fly in from the north is a spectacle. Just when you think the last of them have made it, more strands of snow geese, stretching for miles appear against the gray clouds. Hour by hour, they keep flying in and landing, until the fields are as white as snow.
The swans are probably glad the snow geese have left the tundra. Until they join them in a few weeks, they can enjoy peace and quiet. If you like the hustle and bustle of the city, snow geese are your birds. They can't shut up. If you're a snow goose, you don't know what it is to be still and hear nothing.