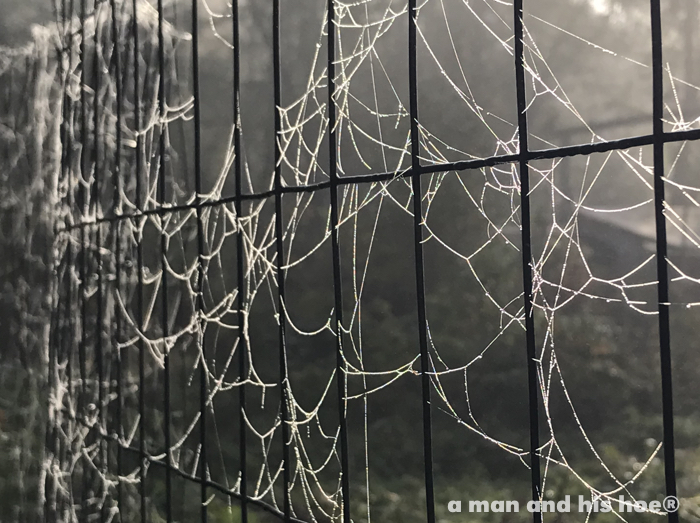 On a misty morning, I hear the snow geese flying overhead. When I'm lucky, the mist parts, and the snow geese flutter across the blue sky.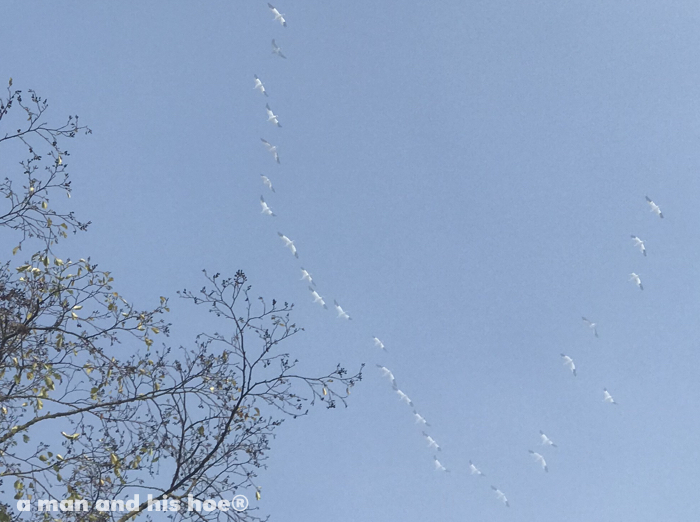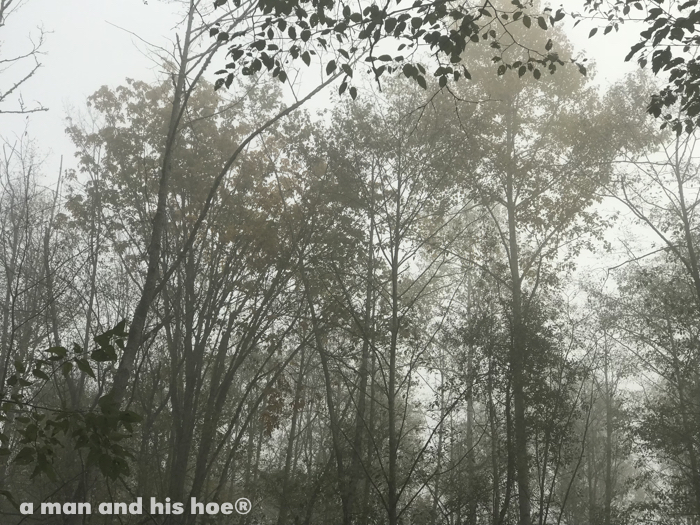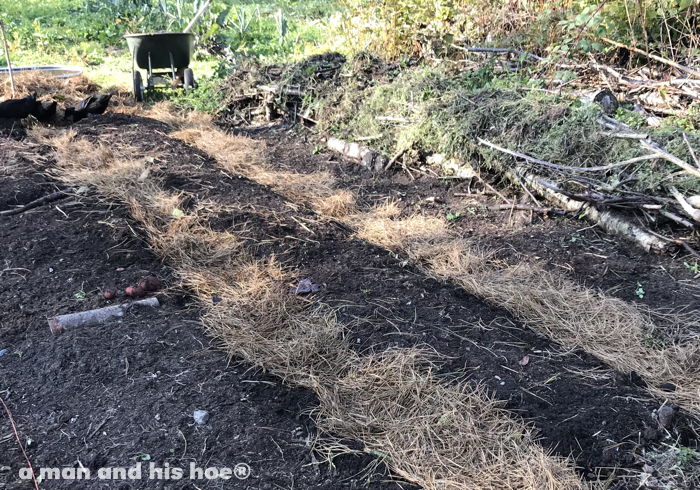 A generous gift of pine needles from friends makes for nice, soft foot paths between the garlic beds. They make a pleasant place to rest my knees when I plant garlic cloves. Happiness are friends with a gigantic pine tree who don't know what to do with all the pine needles and pine cones that fall from the tree.

[wpvideo 05Zn0a3J]

The ducks are slurpling through water-soaked grass. Their feeding sounds like a babbling brook. In dry brush and grass they moofle along, filling the air with soft moofles. They chirp, whistle, and grunt too.