Of all the chickens, Lucky is the most photogenic, and she seems to know it. She loves to pose. It's almost as if she is saying, "How about this look? What if I move my head to the side?" She is also the first hen to come check what I am doing in the garden when I go out to weed. See Lucky's story ~ why we call her Lucky.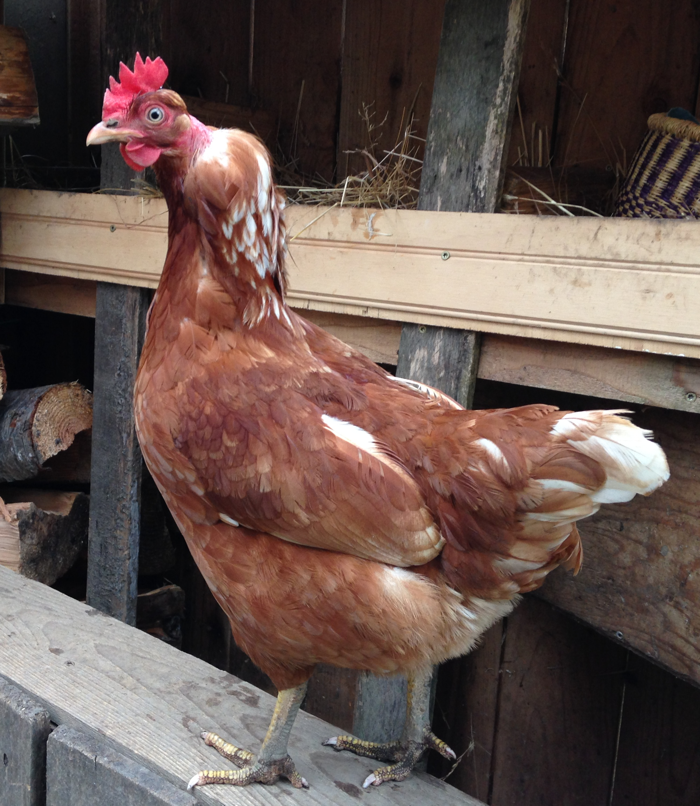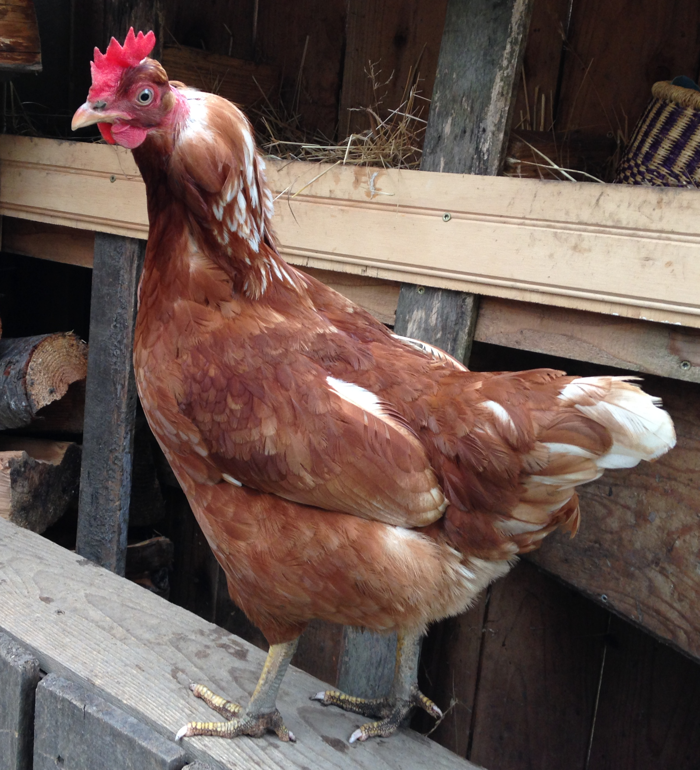 On the other hand, brooding hens are in no mood to pose. They stay as still as possible, hoping that you won't see them, and that you will move on and leave them in peace.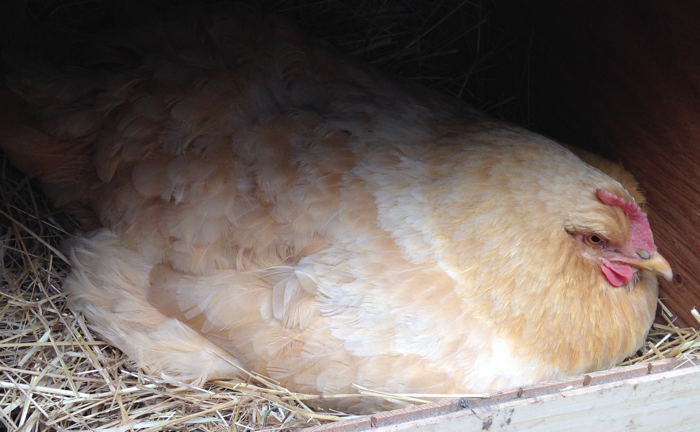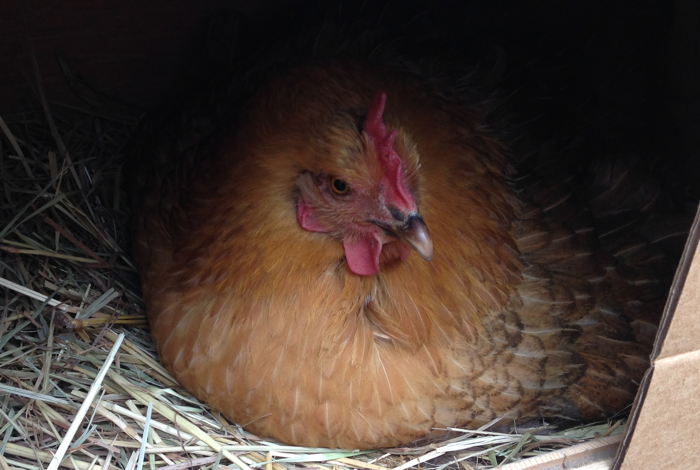 In one of the hoop houses, the squash are starting to set. I"m not sure what kind of squash this is. I bought one several months ago. It was a squarish squash with a bit of a waist. I planted some of the seeds and will soon have a supply to last through the fall and possibly into winter. You can see the waist in the forming squash.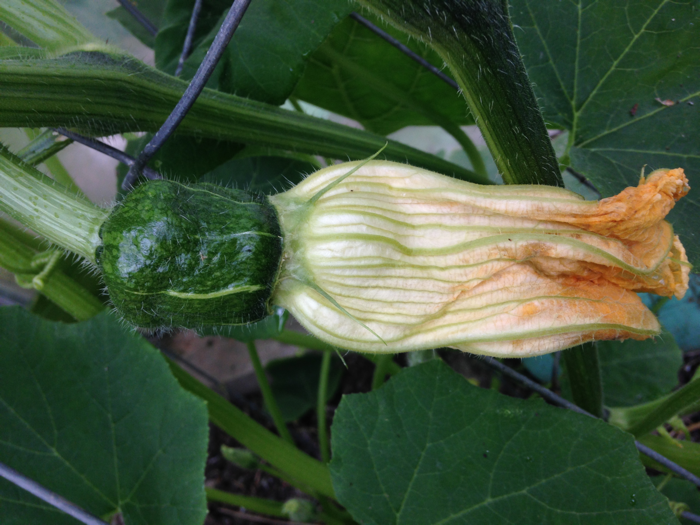 The two mothers sharing two chicks are doing fine. It's been over a week since their chicks hatched. The chicks go freely from one hen to the other. Sometimes the hens scold each other when they aren't happy with the other's child rearing methods, but for the most part they get along.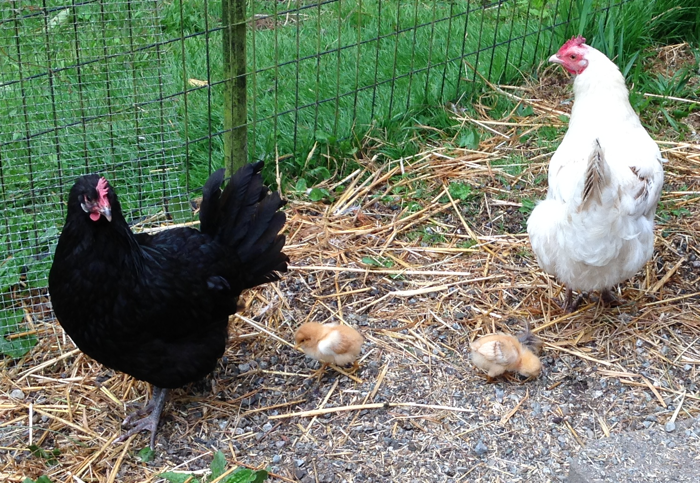 Two Moms|Summer Musings|Interracial Lesbian Mothers|More on the Interracial Lesbian Moms