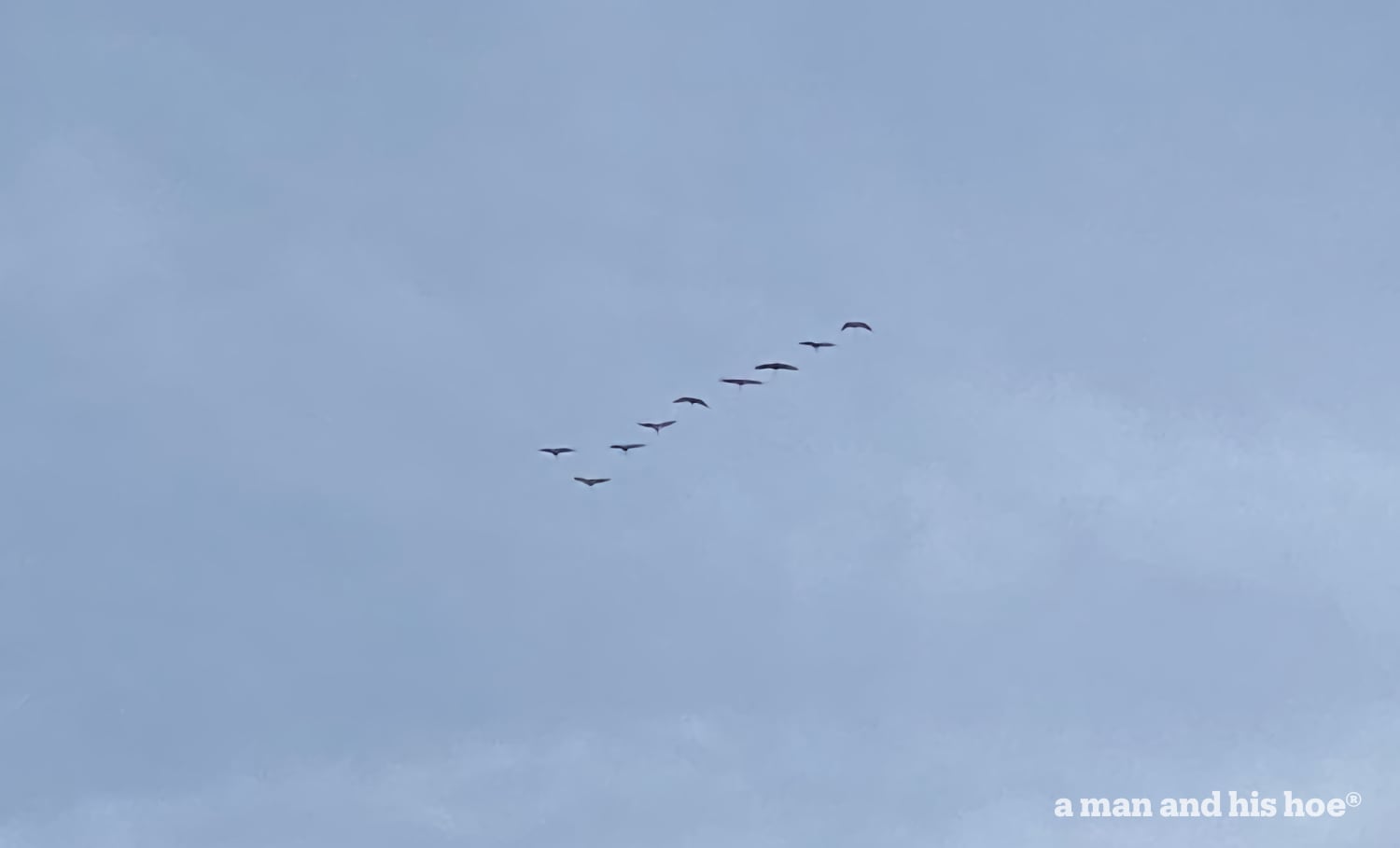 Do swans have calendars? I wonder sometimes. They have an uncanny ability of showing up on November 1. Not on October 31 or on November 2. But precisely on November 1. And this year was no exception. I was outside in the woods on November 1 when I heard their trumpet calls high in the air. So I dashed out of the woods and saw them fly overhead. But I didn't have my phone with me so I ran inside, grabbed it, ran back outside, and managed to catch a distant view of them as they flew south.
Nine swans, flying in from Alaska on their migration to the Skagit Valley. Where did they take off from that morning? How many hours had they flown when they flew overhead at 2:35 in the afternoon? I think it would take migrating swans posting their flights on TikTok to get me to join TikTok.
And yesterday, as we drove around doing errands, we saw flocks of swans on the lakes and in the pastures and fields. So the first ones are back for the winter. And they all used the same calendars.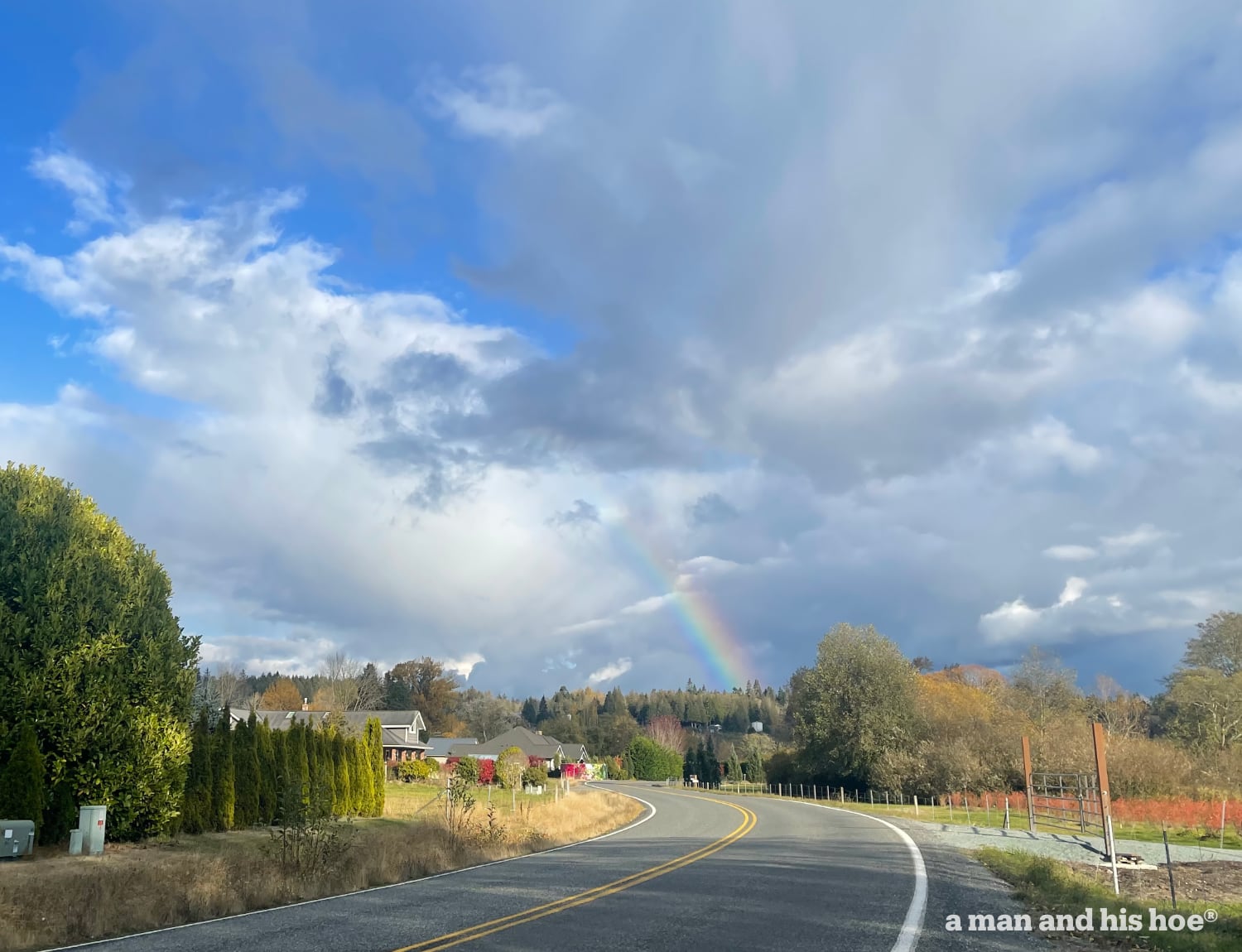 The next day when I went to get the mail, I knew there had to be a rainbow someplace because the sun was out and yet there was drizzle in the air. And on the way back home, I spotted the rainbow. What do swans do when they see a rainbow? Do they avoid it? Flap their wings like crazy to fly through it?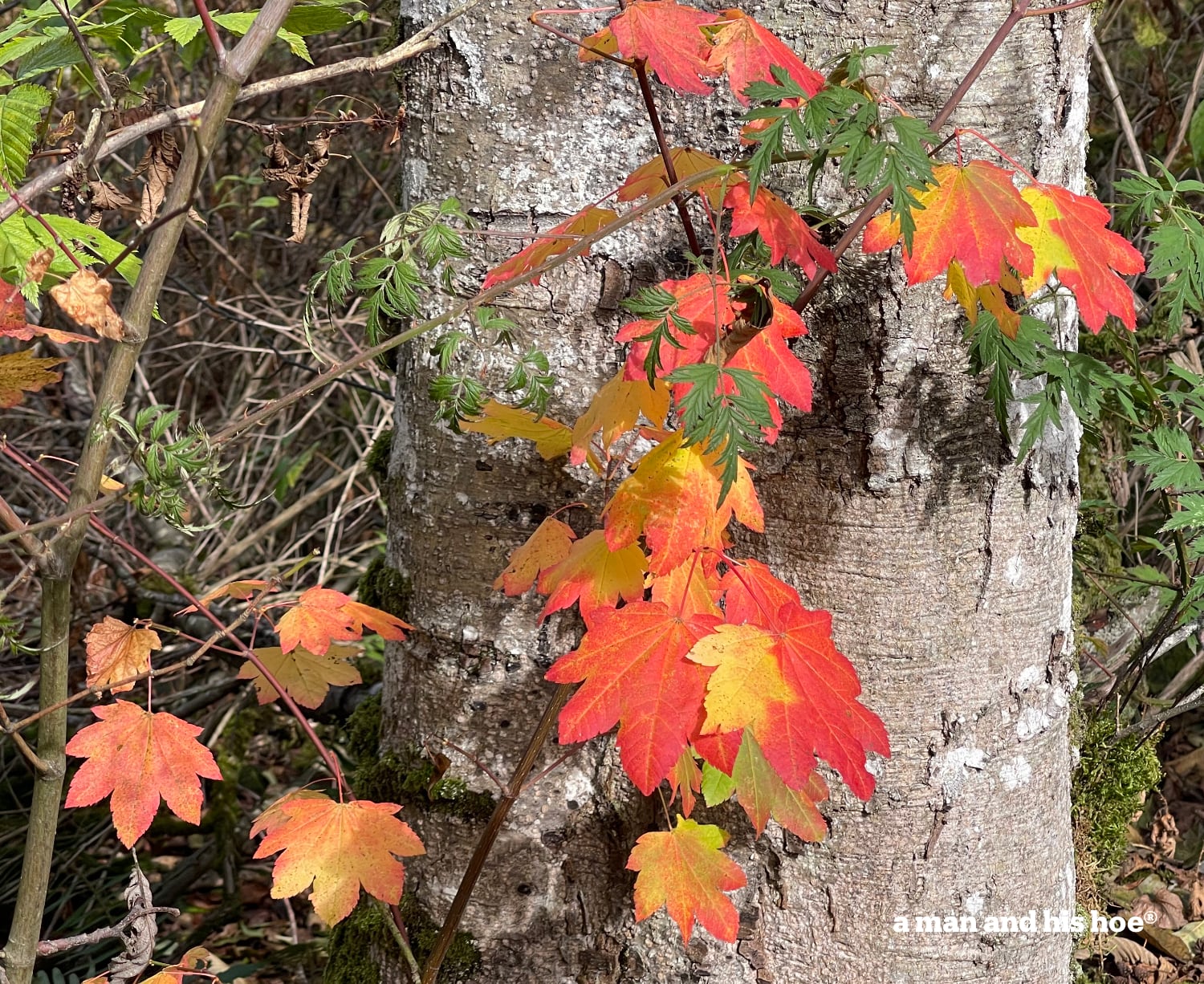 The fall colors are almost over. Steady and at times heavy rains have moved in. Blustery winds tonight will knock many of the leaves away. Japanese has a special word: 木枯し – Kogarashi. It means cold winds during late autumn and early winter (the end of November and beginning of December) which blow from the north and scatter the fall leaves off the trees. That's a lot of meaning to pack into a word. It was on the news the other day during the weather forecast. The weatherman was predicting the first Kogarashi of the season.