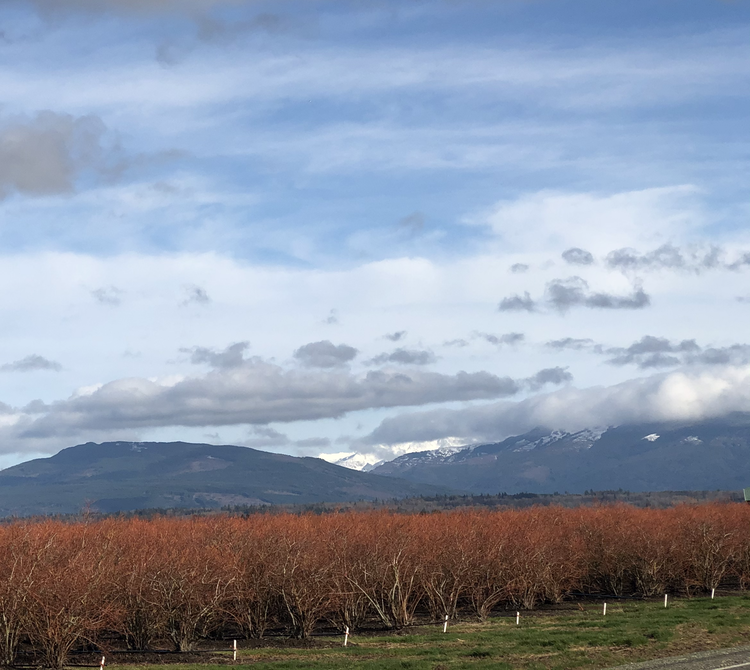 January was one of those months where the adage, "Thinking about moving to the Pacific Northwest? First, take a shower for six months long and see if you like it," rang true. Many locations around here had from 28 to 30 days of rain in January.
February started on a better note, lots of blue skies, a stiff breeze, and on this second day of February it isn't raining, so two out of two days with no rain is a winner for me.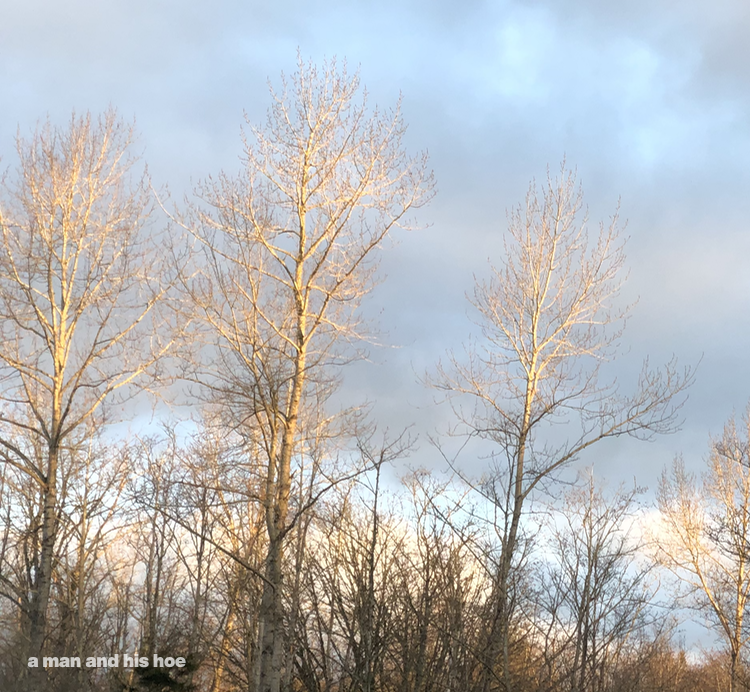 See, this morning the sun has lit the cottonwood trees on fire. It's odd that we don't have different words for trees. A tree bare of its leaves in the winter is an entirely different thing than a tree in the summer with all its leaves. It's an entirely different thing in spring when the leaves are still tender, and yet another thing in the fall when its leaves are burning red and orange. For humans we've got words like infant, teenager, adult. For deciduous trees we could have four separate words for when they are bare, when their leaves are still tender green, when their foliage is full in the summer, and for when they are in color.
The steady January rains haven't stopped the forsythia from starting to bloom. Daffodils and tulips are pushing out of the ground too. All in all, it's been an unusually warm winter.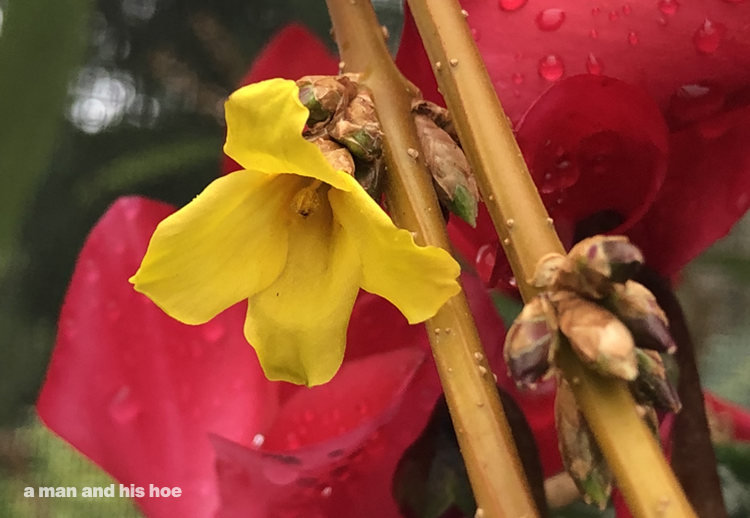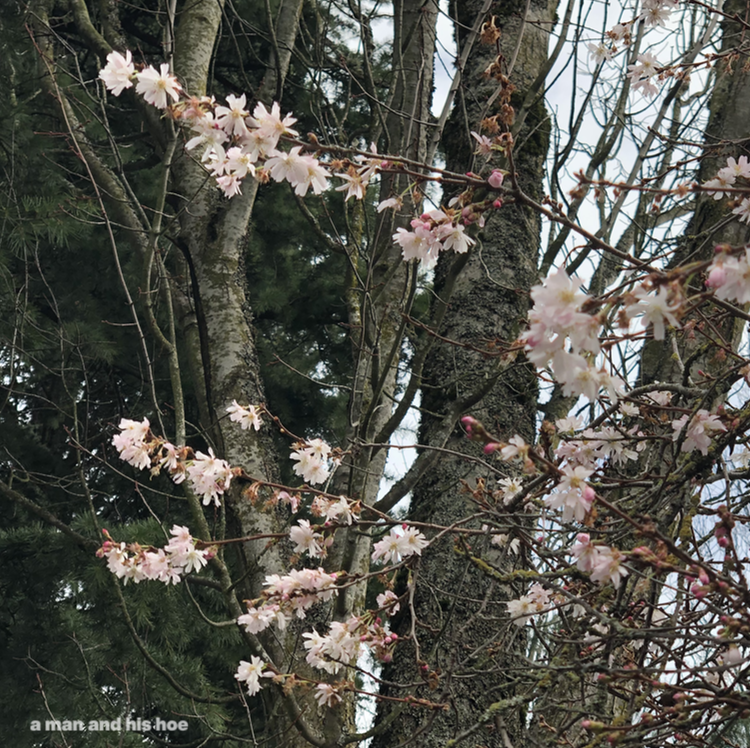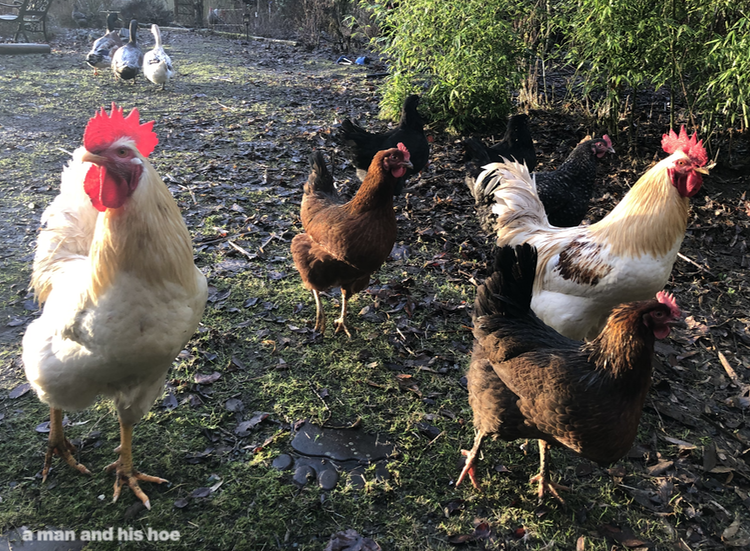 You know I am making tofu in the cabin when you see the chickens come running out to the cabin. They are eager to get the leftovers. I'm sure they are wondering why I don't do it every day.