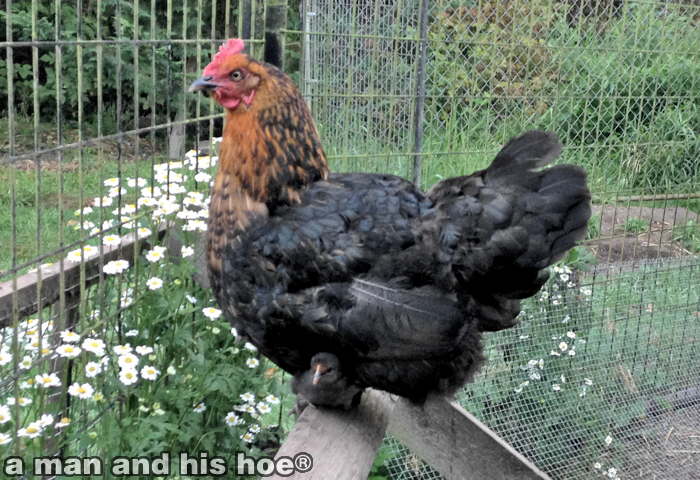 This Sunday August morning begins with a hen and her chicks taking a pause after waking up. There are three chicks on the roost with her. You can see one peeking out from under the safety of her legs.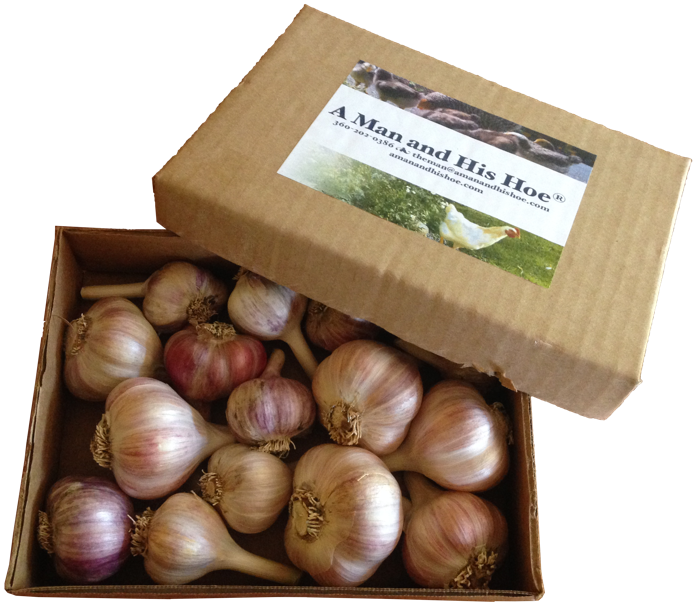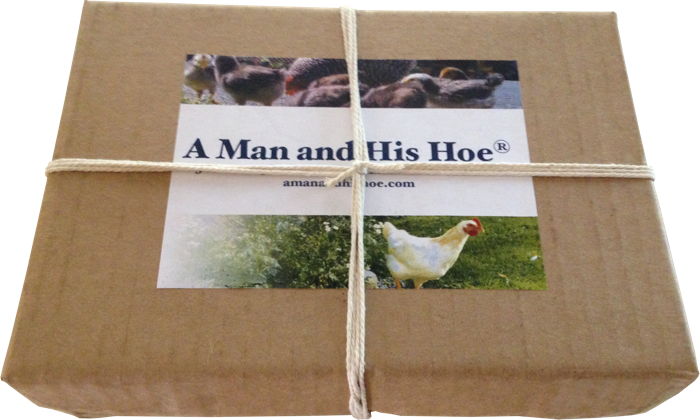 A box of garlic wrapped and ready to be shipped Monday morning.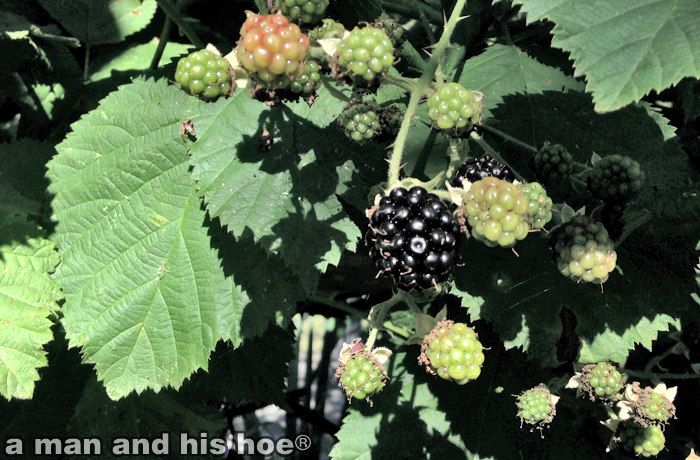 And a sure sign that it is August, blackberries ripening. This is going to be a banner year for blackberries. And for supper, a riot of colors out of the garden: colorful chard, tomatoes, mustard greens, herbs, blackberries, and a pullet egg. The hens born in early spring are starting to lay eggs.