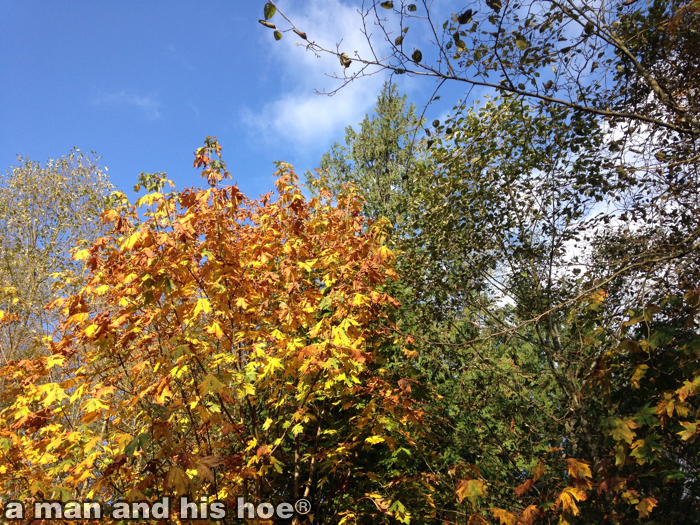 Where do vegetables come from? They come from the sky, and this is how. Before you can plant a carrot or lettuce seed, you need living soil. Living soil starts up in the sky where the tips of the trees catch the wind and the rain. After soaking in the sun and drinking the rain all summer, the leaves come fluttering down to earth, where they end up in my wheelbarrow.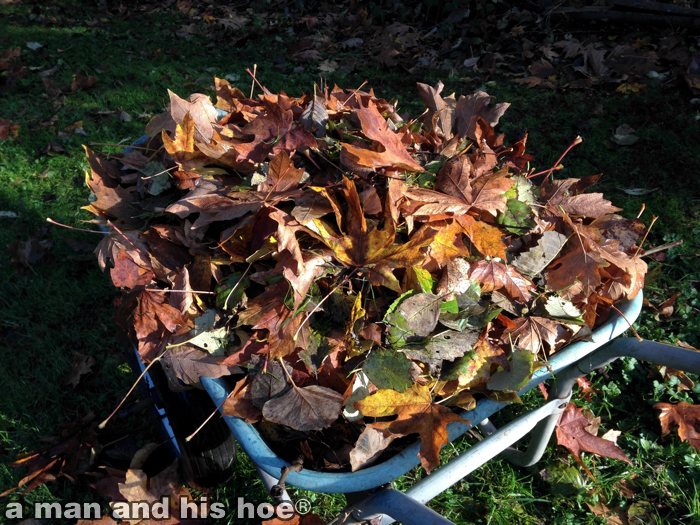 Look at a wheelbarrow full of leaves and you're looking at your future salad. Over the winter and into spring, bacteria and fungi and earthworms and a million other organisms will take this bounty that drifted out of the sky, and turn it into living soil which will grow your future salad.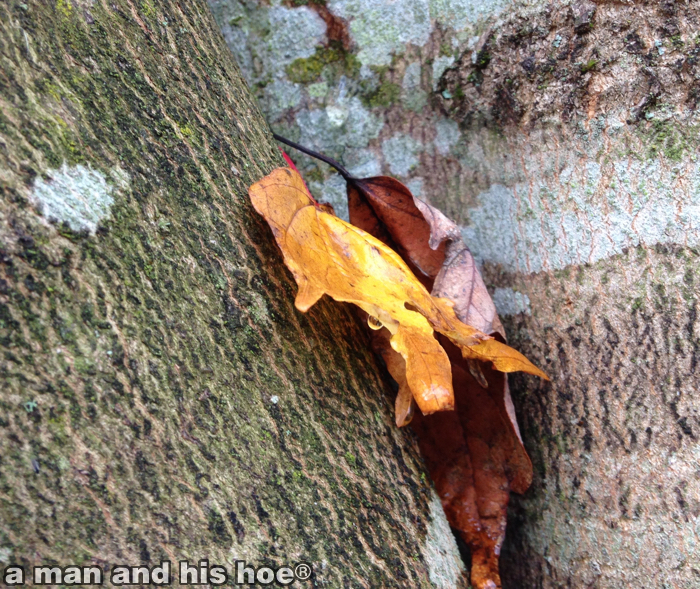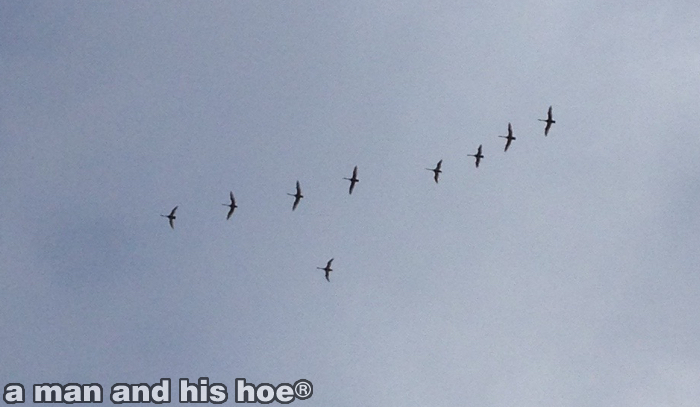 Speaking of the sky, more than leaves live up there, so do the swans and snow geese. Working outdoors lets you hear and see the trumpeters when they fly overhead. At first you hear them honking. Half the time they go by behind the trees, out of view. It doesn't matter. Even if you can't see them, hearing them brings plenty of joy.
When the snow geese go by, you can't miss them. They love to party. They fly by in the hundreds and thousands, all of them talking at the same time.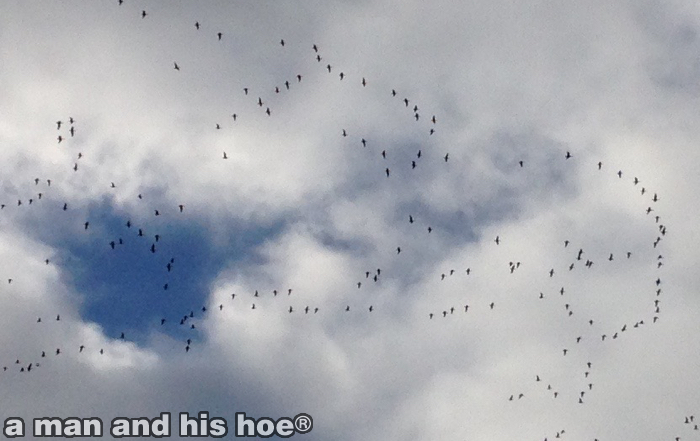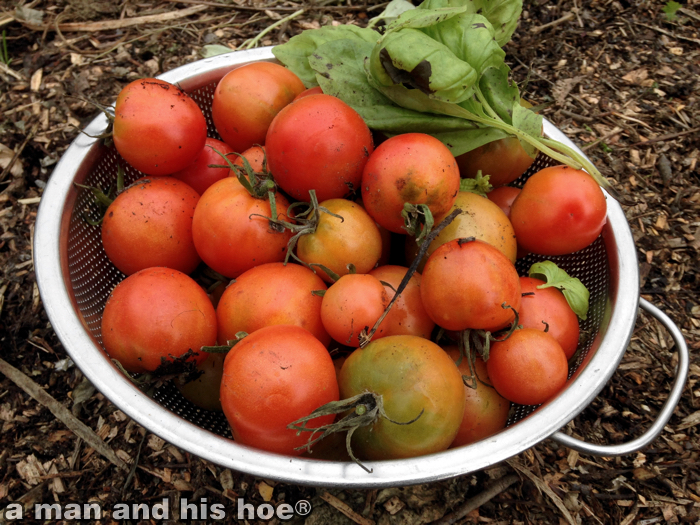 I picked the last bowl of tomatoes today. It was time to toss the tomato plants in the compost and save a few tomatoes for the kitchen. The rest of the tomatoes I gave to the chickens. Next to worms and bugs, chickens love sweet, juicy produce like melons and bananas and grapes. They enjoy juicy tomatoes too.
Two summers ago, these tomatoes were tree leaves high above the ground. Now they are inside a chicken, though not for long. They'll get ground up, nutrients extracted, and the unused bits will soon pop out the chicken's butt. Then it's a sojourn into the soil before getting sucked up by tree roots and carried to the top of the trees to spend a summer in the sky again. Everything goes round and round and round.