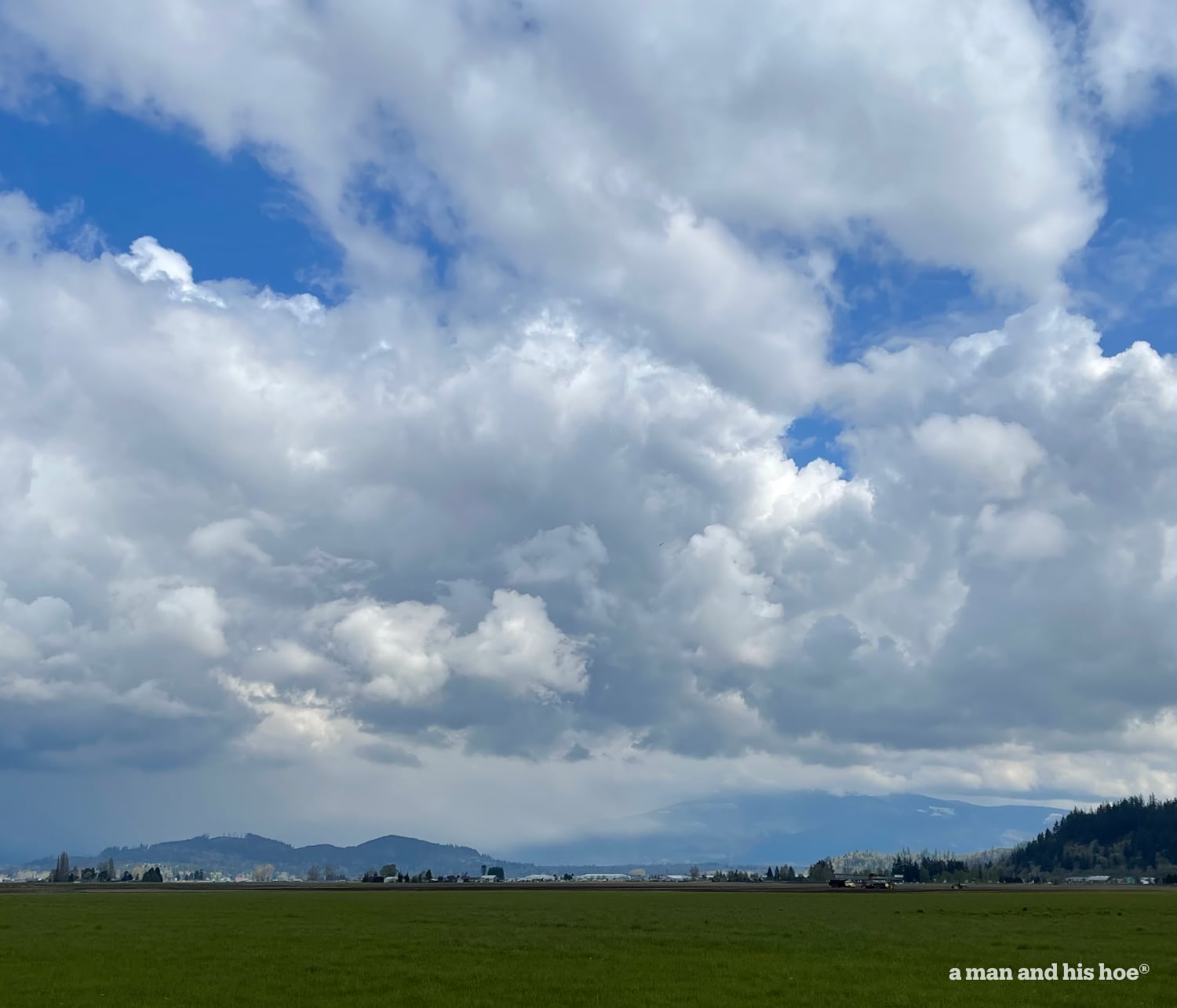 The calendar says it is April 20, but the snow falling in the foothills makes me wonder what month it is?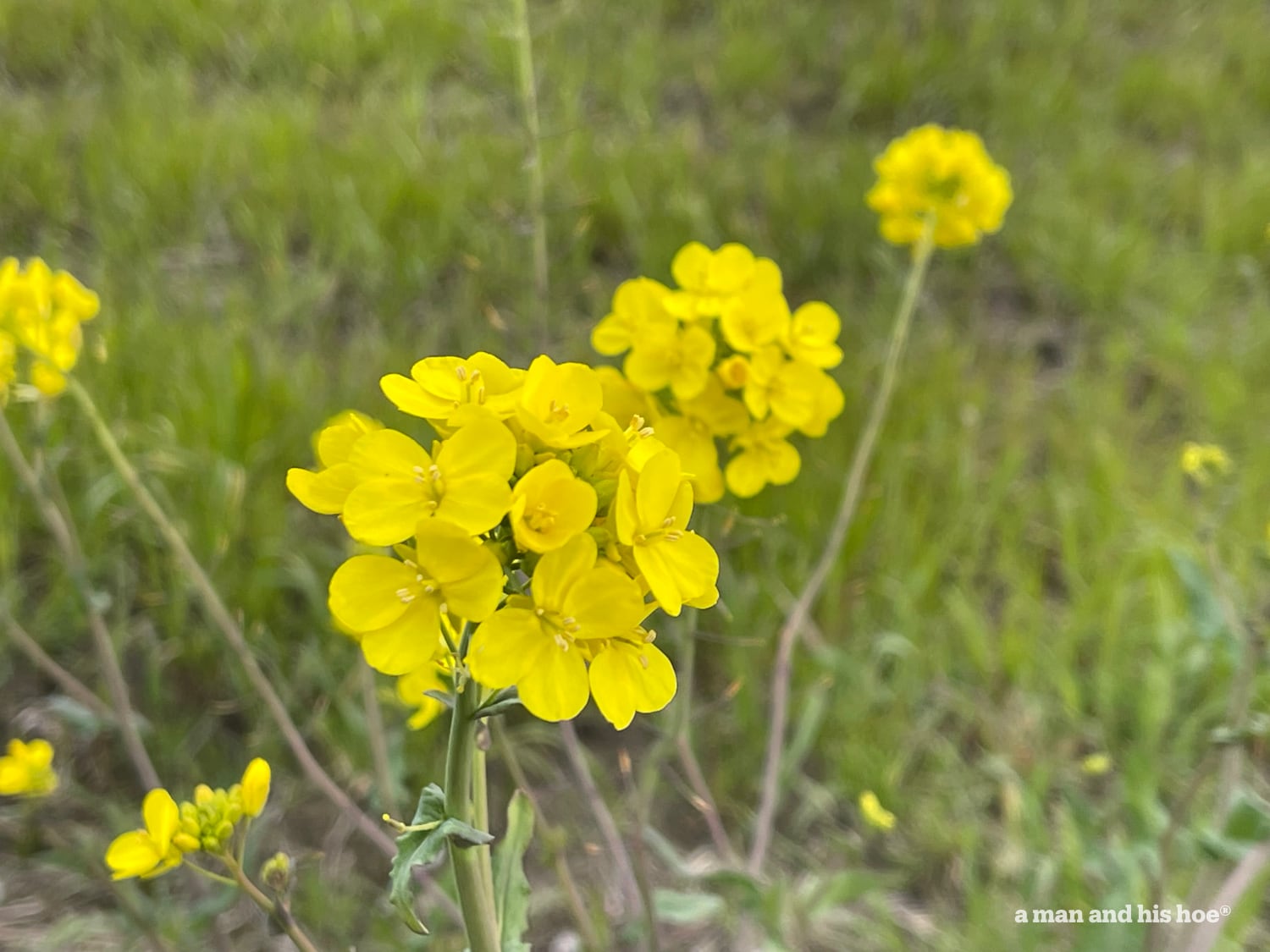 Blooming mustard says it is May, but we saw a flock of snow geese yesterday so it can't be that late. And then this morning, thick frost painted the grass.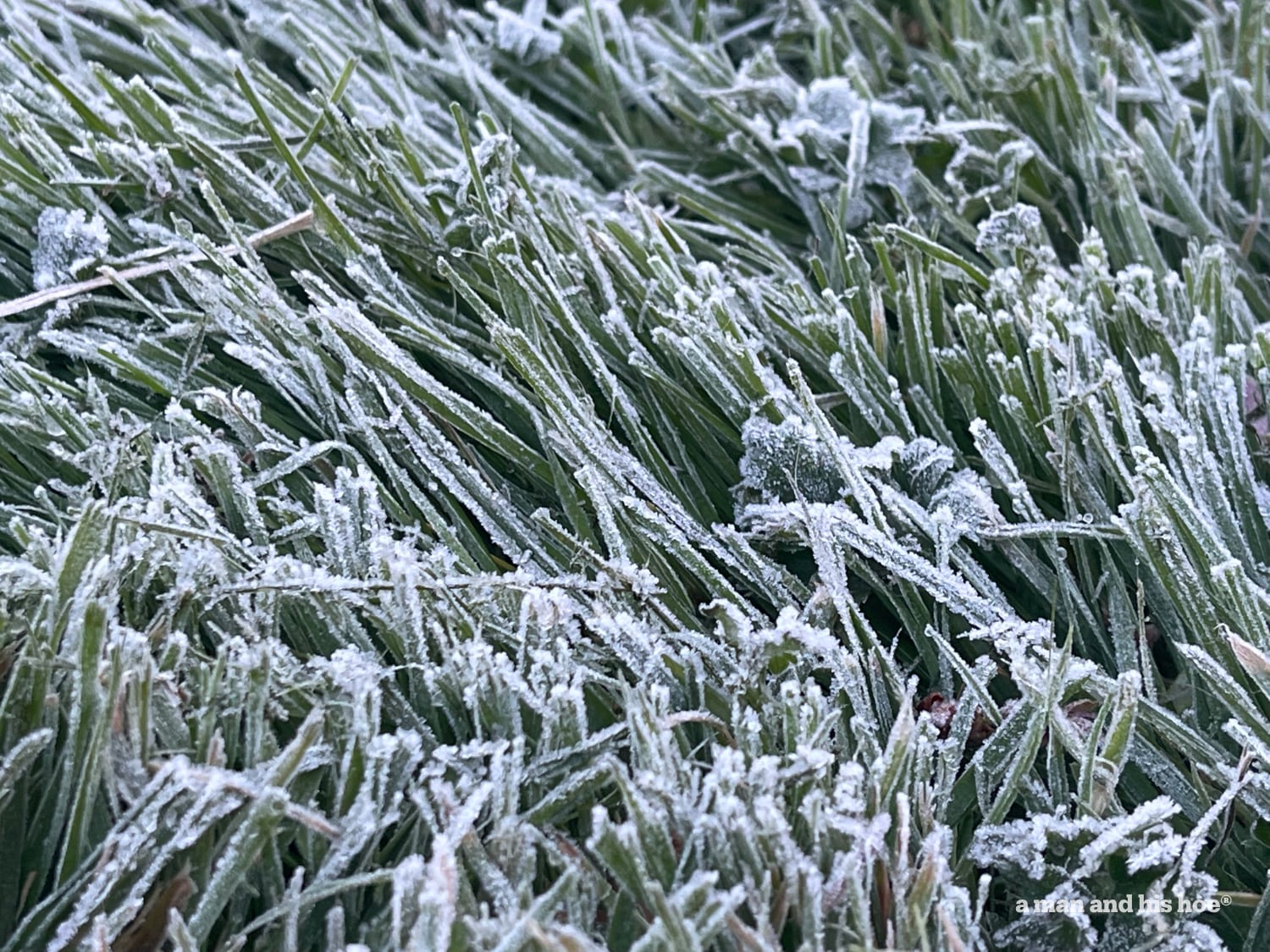 And here I thought we were way past the last frosty morn. Even the tips of the tulips had tiny ice droplets on them.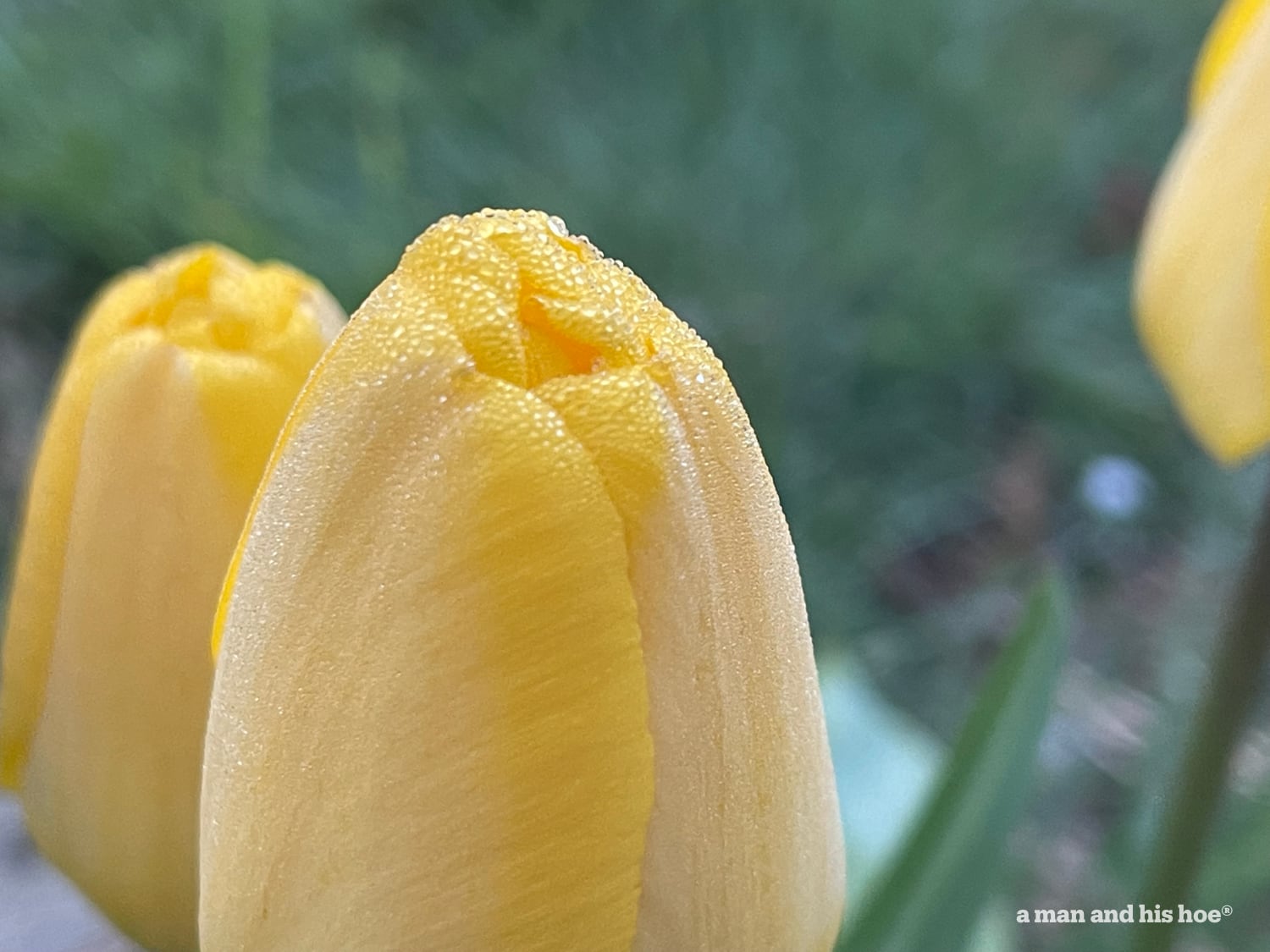 So what month is it? Though I've seen tulips with heavy hats of snow on them. A fairy dusting of frost soon melts away.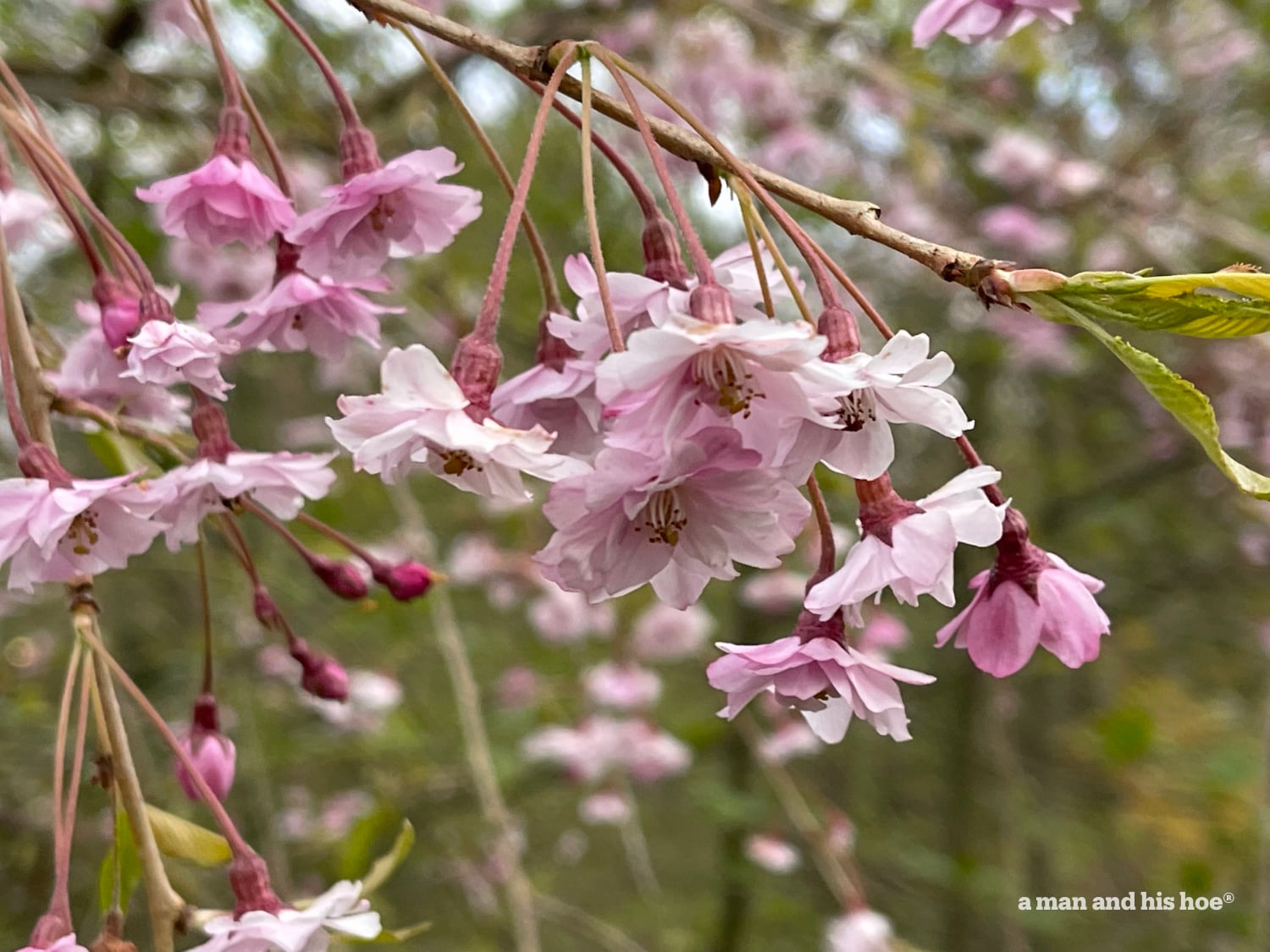 Pink weeping cherry blossoms tell me that it is April, so the calendar isn't misleading me when it says April is in its last third. These weeping cherry trees don't weep in Japan. They are called "Drooping branch cherries" 枝垂れ桜 – 枝 branch 垂れ drooping 桜 cherry.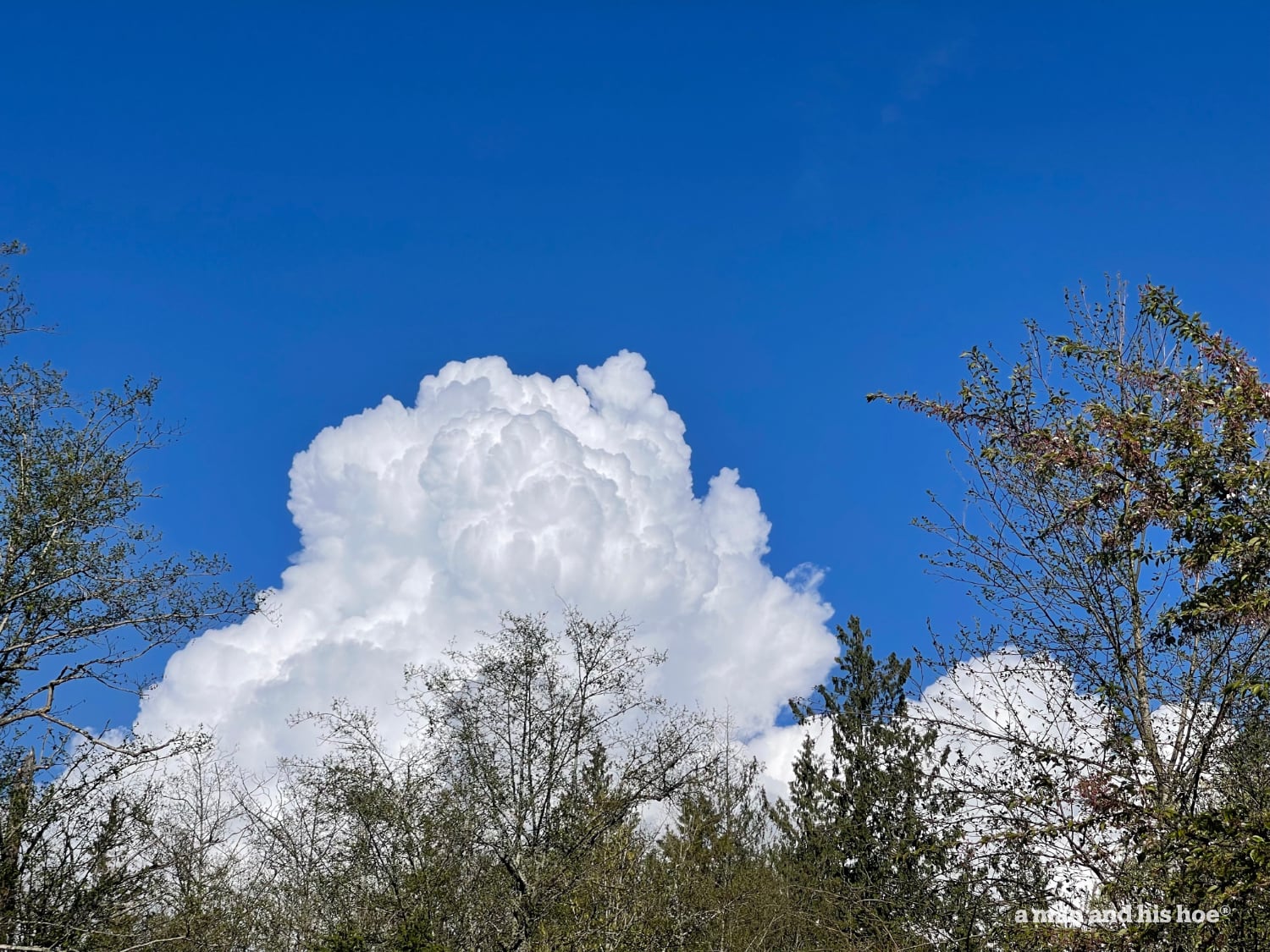 And the billowing white clouds I saw yesterday say that May is just around the corner.