I butcher my chickens one at a time. When you purchase one of my chickens, it has been butchered as if it was the only chicken in the world. Unlike chicken you buy in a supermarket or even from most farmers markets, my chickens never see another chicken being butchered, they never share the hot water other chickens are dunked in, they never share the ice water other chickens are chilled in. They are not bleached like many commercial chicken. Each of my chickens is processed individually. Before and after each chicken is processed, the work area is disinfected. They are too precious to be treated with less respect.
Here is a description of how a chicken you purchase from me is processed. I have nothing to hide.
Using a piece of netting, I gently herd the chicken into an enclosed pen so that none of the other chickens see me catching the chicken. Once I have the chicken, I immediately cover it with a towel so that it can't see. Once a chicken can't see, it becomes very calm.
In the dedicated kitchen I use to process my chickens, I put the chicken in a killing cone and gently pull the head out the bottom of the cone. I make sure to cover the chicken's head with my hand so that it can't see a thing.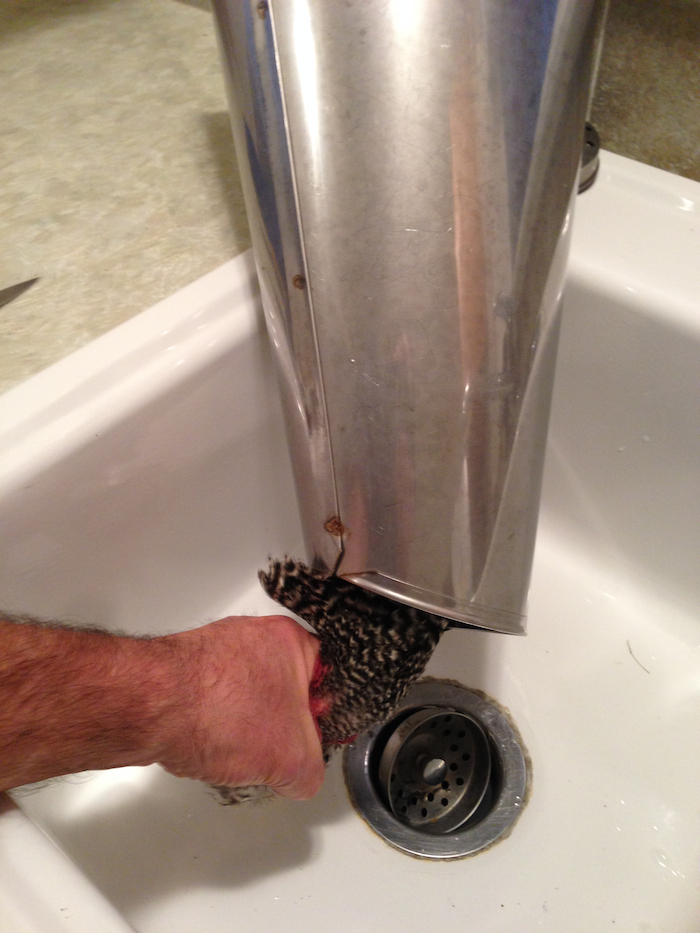 I quickly cut the carotid arteries in the neck. In 30 to 60 seconds the chicken will have bled out and be dead.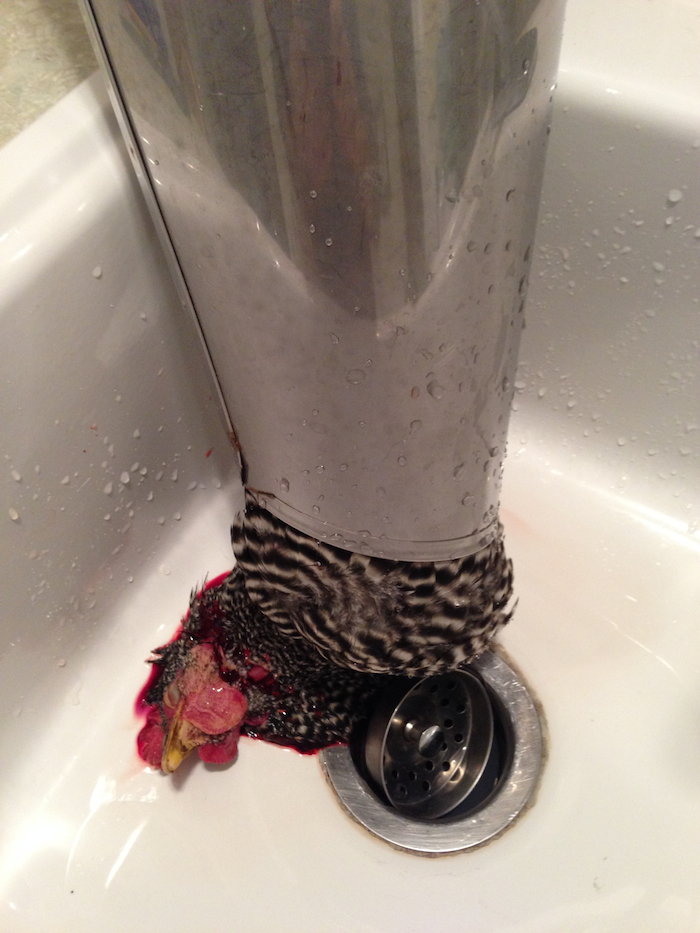 I pull the chicken out of the killing cone and it is now ready to be processed.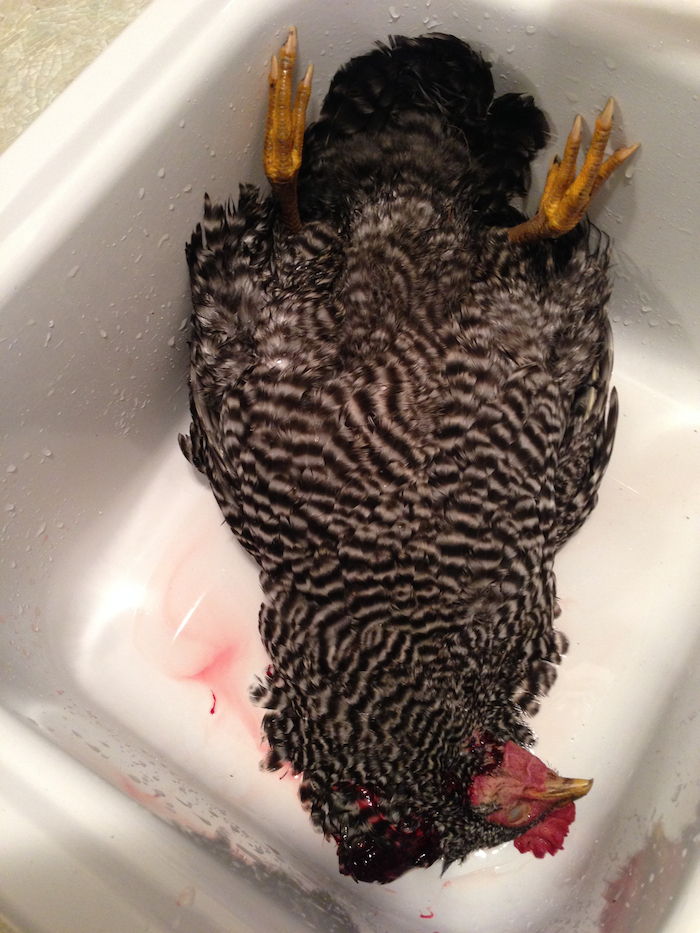 The first step is to dunk the chicken in 145 degree water for a minute or two to loosen the feathers. If you prefer, you can request that I dry pluck your chicken instead.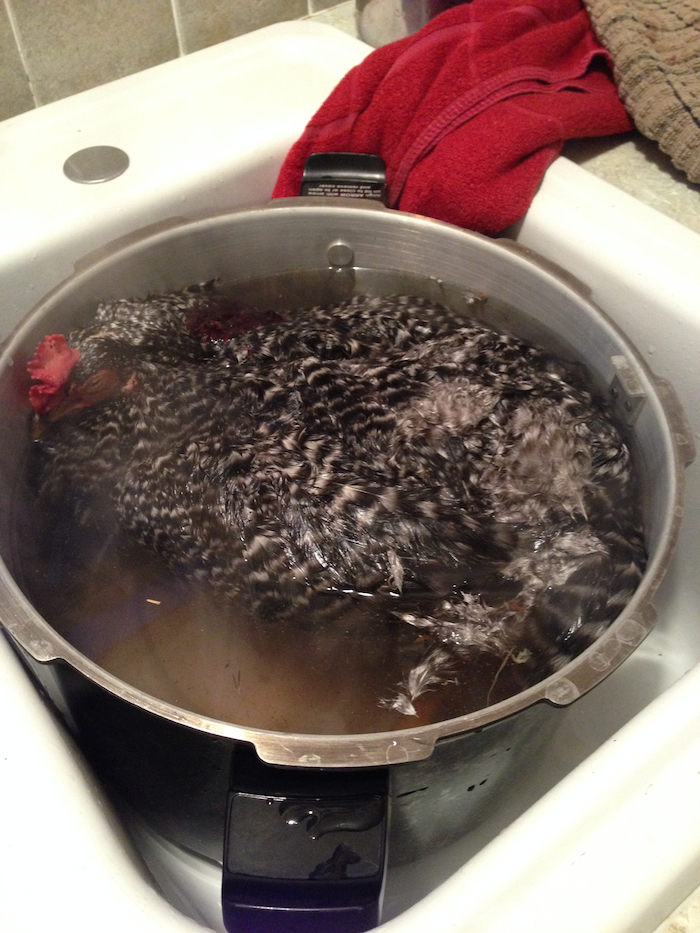 It takes five to ten minutes to hand pluck a chicken.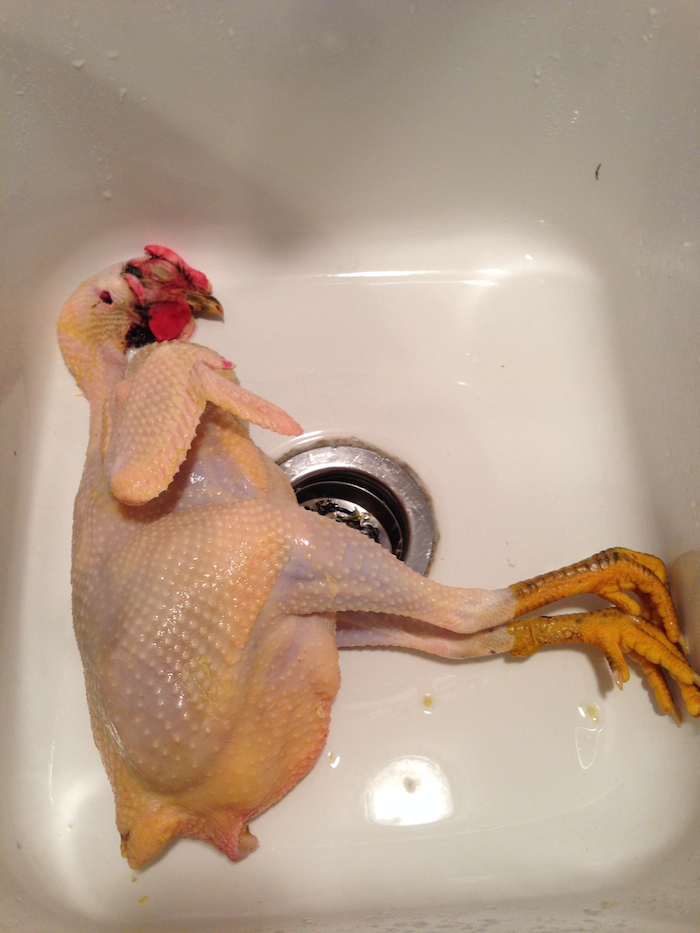 Once I've eviscerated the chicken, I truss it and it is ready to be chilled. The State of Washington requires that I chill the chicken to 45 degrees within 4 hours. Mine chill to that within 2 hours in a freezer. I do not chill them in ice water. Once they are chilled to 45 degrees, they are moved into a refrigerator and kept there until you pick them up. They are never frozen.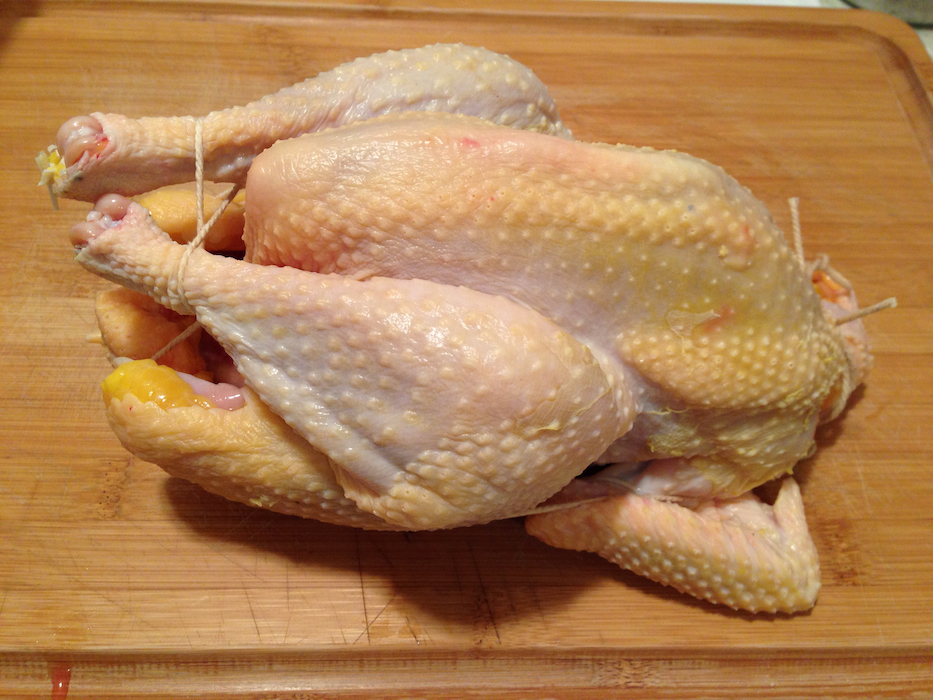 These free roaming, grass and bug eating, running/flying chickens have remarkable meat, liver, and gizzards. But their fat is amazing. It is creamy, soft and yellow. You can use it, as is, to fry.