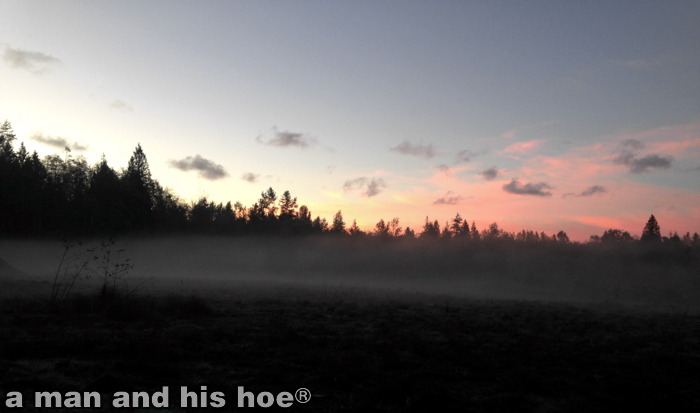 Any day that starts like this is a day worth waking up for. It's late October and there are almost no clouds in the sky. A cool mist blankets the neighbor's horse pasture, and as soon as the sun rises, it will float away (the mist not the pasture). Now you see it, now you don't.
You often read about tourists flocking to see the fall colors in New England. Hordes of tourists from all over Asia sojourn to Japan to see the maples turn red and yellow. So how come there aren't crowds thronging the vineyards in late fall to see the grape leaves turn? Grape leaves know how to party at the end of fall. They put on brilliant colors before they fall. Picnicking among the turning grape vines, bottles of wine in tow, that would be a lot of fun. Can't you see vintners recommending certain wines over others when viewing red versus yellow grape vines?
Or should you drink the wine from that particular grape to truly appreciate the fall colors of that vine? Smell the wine, smell the leaves, can you detect the flavors of the wine in the leaf? You can't? You need to drink more wine until you can.
Or you could have a taste test where you try and match the wine to the colorful leaves. Take a sip and guess which dried leaf made that wine.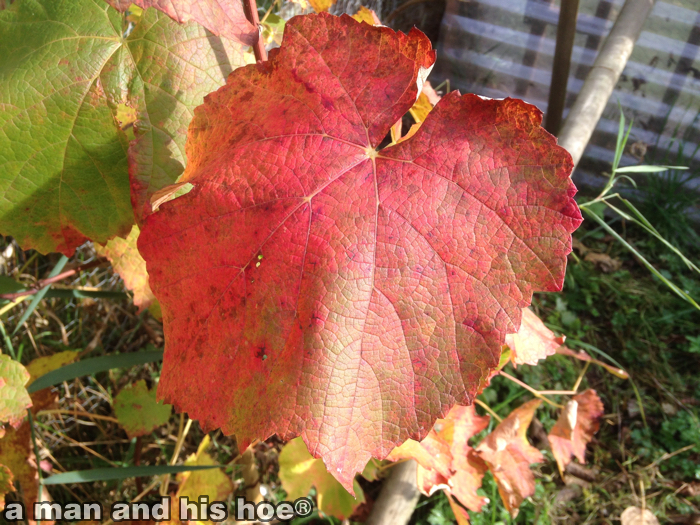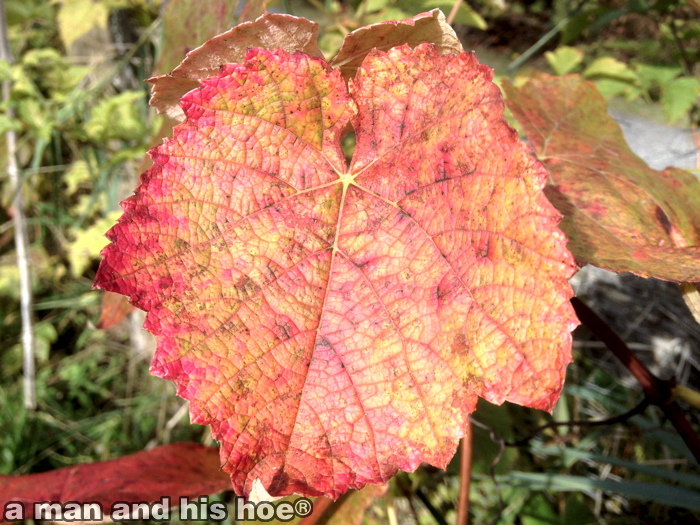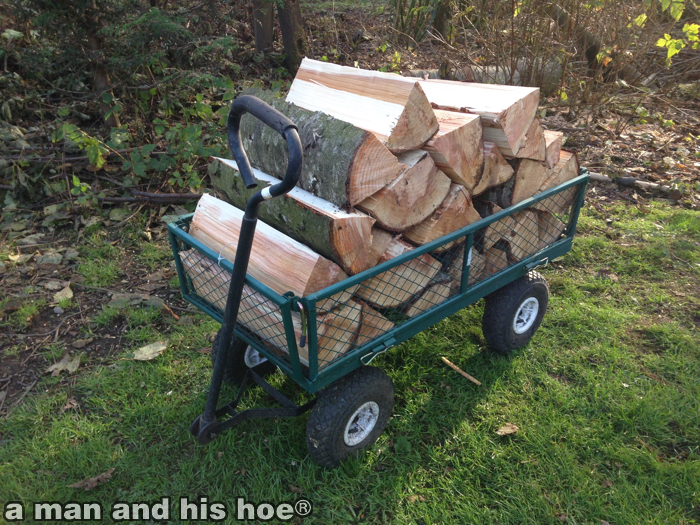 It was a perfect day for splitting more wood. Most likely, this will end up in next year's wood stack. There's enough stacked for this winter. It's time to start working on next winter's stacks.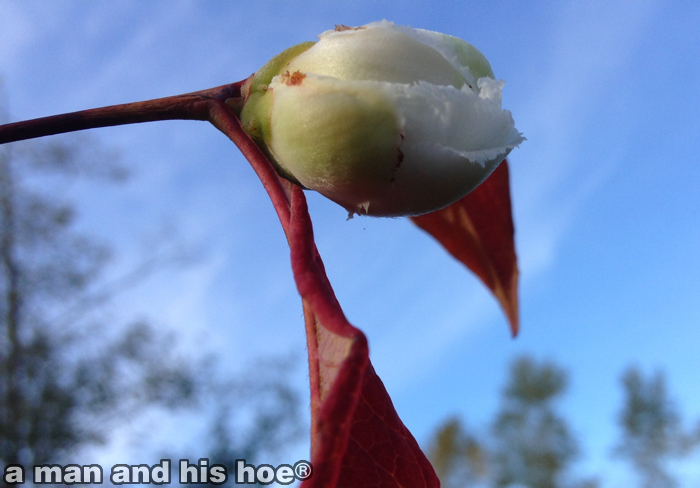 And what is this that is trying to bloom? A stewartia pseudocamellia. Nearly all the leaves are off the tree. Just a few dry, red leaves are left, and yet it's trying to bloom? Maybe it's roots have tapped into the grape vine's roots and it is feeling tipsy. Oh please, oh please, just one more bloom. Plants can be like children. I don't want to go to sleep yet. I don't want to wait until spring.